Along with all the preparation, you need exercises for trekking to train your body for that long-awaited trek, without which you will end up crying, sobbing and exhausted on the trail!
Consider the scenario: You have just registered for a trek, but now you are lost on how to prepare for it. Plus, you have been dormant for the past few months. And planning for a trek translates to more laziness. 
But also, above all, you don't want to haul yourself to the top, out of breath, asking for a friend's shoulder and water to give you relief. 
I get you. A trek can be exhausting, but if you are prepared for it, you enjoy the breathtaking views, radiate positive vibes and soak everything that is not easy to find.
Here is a well-charted plan for one month before your trek.
An easy trek is not that easy.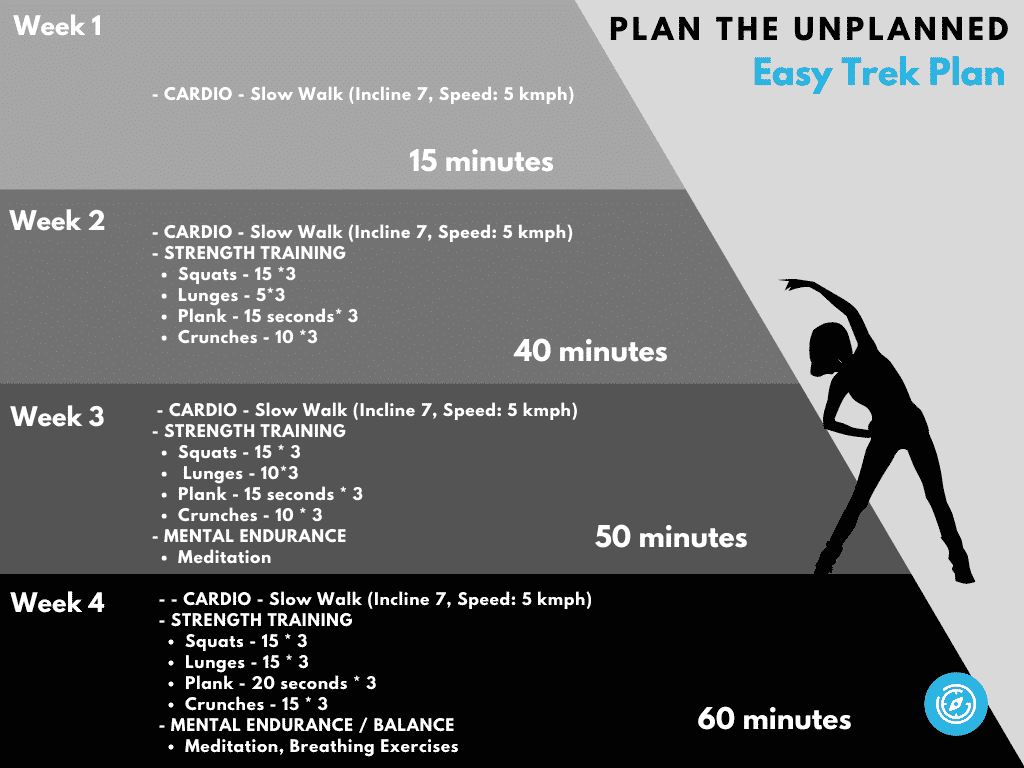 Roll as if you were made for it!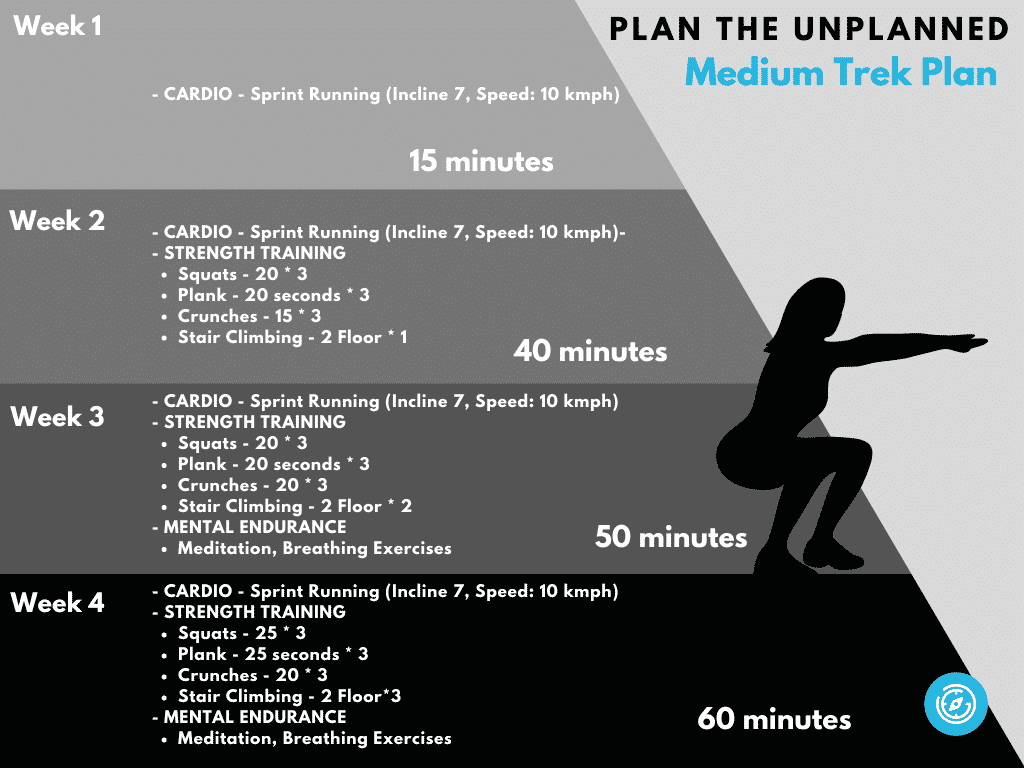 Fasten Up your seatbelts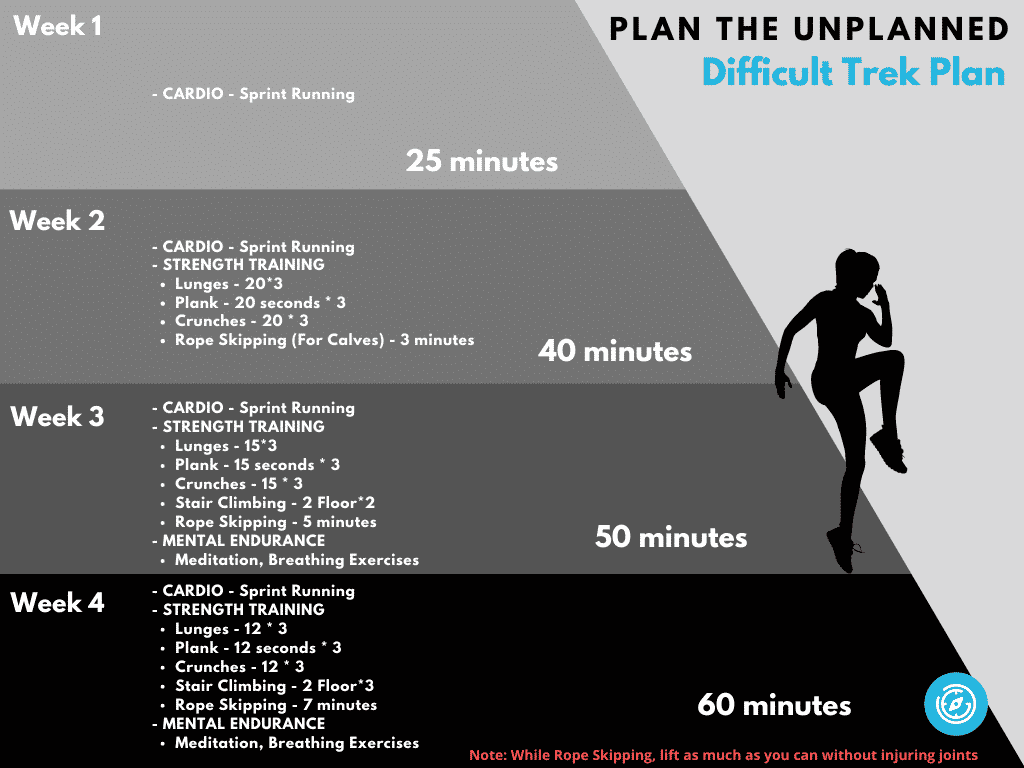 Cardio
Cardio raves up heart rate, as a result of which our body starts utilizing stored glucose, i.e., glycogen; hence, giving the body energy to perform more tasks at hand. 


Note - Only doing cardio for hours and hours will release the glucose and the fat from your system; after that, it will weaken muscles. Hence, we should mix cardio with strength training. 
Strength Training 
It helps to build your muscles fibres in bulk. Strength training helps in toning muscles and improving core strength. As a result, muscle power improves.
Mental Endurance
On a trek, maintaining harmony is necessary. If height scares you and walking long distances make your legs shiver, practice breathing exercises and meditation. These will significantly help you in controlling your senses. 
Moreover, the most common problems during a trek: Ankle Rolling and Ankle Sprain. Both of these can be prevented by practising balancing exercises. 
Now that you know about it, hit the floor and get ready for the spiciest experience. These exercises ensure your all-around fitness.
Lastly, as you are preparing, you might want to take a look at these articles: