Why Choose Us?
The reason we advise you to choose us is because, we want you to unlock and discover your dauntless side and experience the sheer joy of grasping the fresh air amidst the lush green mountains, the crystal clear waters and the unplanned and adventurous trails under the golden or the glittery skies. We shall offer you the most memorable and exhilarating experiences where you can escape from your monotonous life and embrace the courageous and fearless person in you. Join us if you have the desire to go somewhere or to just go anywhere.
Beautiful Places
Follow the footsteps of our explorers as you discover the stunning landscapes, cultures, and biodiversity of India. Whether you are strolling across the Western Ghats in Karnataka, or capturing the forts of Maharashtra through your camera lens or exploring the mighty Himalayas, we assure to convert your journeys into unforgettable chapters!
Passionate Travel
We aspire to be travelers and not tourists. We try new things, meet new people and look beyond horizons or what is there right in front of us. This is the key to understanding the amazing world where we live or feel the alluring nature where we breathe.
Events this weekend (23rd – 25th Feb)
Search Treks
Find your dream trek today!
Client Testimonials
I've been to Kumar Parvatha trek on (11th&12th Nov) with Plan the unplanned. This was my 2nd trek with PTU. Kumar parvatha trek starts from kukke subramanya temple. Total trek distance is 28km. First day we covered 21km which was really challenging & 2nd day trekked 7km back. This trek has everything to offer, Walking through the Pushpagiri wildlife sanctuary, beautiful trekking trail, greenery, flowers, birds, night camping, sunset, sunrise and most important serene view from top of kumar parvatha, All trek lover must visit. Special thanks to trek leader Ashish & Isha for your effort. Ashish is fun loving & energetic guy and he never let the group energy down. PTU has well experienced trek leader and they make sure to make your trek memorable. I would recommend to trek with PTU.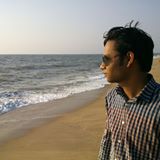 Being a die-hard trek-lover, i decided to plan my Kodachadri Trek with PTU and it was an amazing weekend for me. It started from the talks before boarding the PTU bus till deboarding from it and everything between this time frame was hell of an enjoyment for me. The trek leads made all the hikers no less than friens within 30 minutes of the journey. After that, we stayed as a family all way around. We reached our homestay in the morning around 8:30 am had breakfast and started for our trek at around 9:30 am. The trek had amazing scenic beauty and 14kms hike was really really amazing and makes me nostalgic now. Hildu waterfalls was amazing and made us all fresh during the hike. The bumpy jeep ride way down from the hill was none less than adventure, we came back and had dinner after getting fresh. Th trek ended but the family was still intact. We had a campfire in the night, played games. The day an the upcoming night was joyous for all of us. Thankyou PTU and will be trekking with you soon.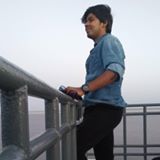 I have had an amazing experience with PTU team. Been to Kudremukh trek 29th Sept,1st Oct. The team of PTU is not just your tour guides rather they offer 360 degree service as an experience. They wear many hats as guide, care taker, entertainer and goes on.. You must experience a trip with them as this will be a hassel free fun trip for you to connect with nature and like minded people. Just book the trip and pack the stuff that is mentioned in the itenary. Follow their instructions here and there that's all. First time 5 of my girl friends came for an adventure, they all are overwhelmed with the trip. Way to go team PTU, wish you cover every beautiful and crazy place and spread the joy to many people out there. Best wishes and thank you for fulfilling my wish to cover Kudremukh trek in the most amazing way. Loads of love.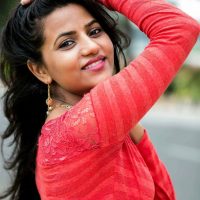 Kavitha Reddy
Aspiring Minds
Went for the Gokarna beach trek. Stayed in tents at the Gokarna beach, had a mud fight in paradise beach, got a cliff view of Om beach and watched the sunset from Kudle beach. Loved it! The trek leaders are so great that they make sure you're having fun every moment! We were a group of 15 people, and there was never a dull moment. Within 1 day everyone had there own set of inside jokes! Most fun trek ever 😀