Wearing sunglasses on high altitude treks helps you protect your eyes from sun exposure. In extreme scenarios like trekking on snow, the sun's rays can accumulate, reflect and damage your vision. Although this damage is temporary, the recovery phase might take upto 48 hours, and between this, the harm is already done:
Your trek is ruined because of headache and pain. 

Even a single mistake on the trail can lead to unbearable circumstances.

If not treated properly, in some rare scenarios, snow blindness can cause permanent vision loss and might also lead to photosensitivity which can affect you for life.  
Prevention is better than cure. And wearing a pair of sunglasses is a preventive measure that you take to make your trek healthy and secure. In the previous article, we have highlighted how to choose high altitude UV protected sunglasses. But if you wear spectacles, we know how messy it can get.
There are options available in the market and don't worry, they have covered your back. You just have to know about them and go for the most feasible one for yourself. With years of research and experience, we have identified four ways to wear sunglasses with spectacles. We are listing all of those in this blog. 
Wearing Sunglasses over prescription Glasses
 It is simple – you wear the sunglasses over your prescription glasses. Prescription glasses are nothing but glasses that are prescribed by your doctor to correct your vision. Although it is the easiest way, people who have tried this have reported the following problems:
If they are not of proper size, they keep on either slipping or make the visual experience too heavy. 

If it accidentally rubs/strokes/brushes your prescription glasses, it might cause scratches on them.
Advisable:
We advise you to wear these on smaller treks where you can check if your sunglasses actually fit on your prescription glasses, and see for yourself if these will be feasible and comfortable for you in the long run. 
Power/Prescription Sunglasses
Certain companies make sunglasses that are of dual benefit. One they correct your power; two, they provide you protection against the sun's rays.
Problems
They are costly. Only the lens can cost you above INR 1000, add everything else like anti-fog, water-repellent coating etc., and the cost rises to INR 5000.

If your eye power change, you will have to replace the lenses.

Unfortunately, if they break while on a trek, you will not be able to manage the whole trek without a spare pair of prescription glasses.
Advisable:
For people who are regular trekkers. 

Whose eye number is stable and doesn't change much.

Who cache spare pair of prescription glasses.




Clip-On tinted lenses
These are sunglasses that do not come with a temple attached. You can clip them on your regular glasses. This is a pretty affordable and convenient option for wearing sunglasses over spectacles.
Problems:
They do not give your eyes protection from the sides.

They might scratch your prescription glasses.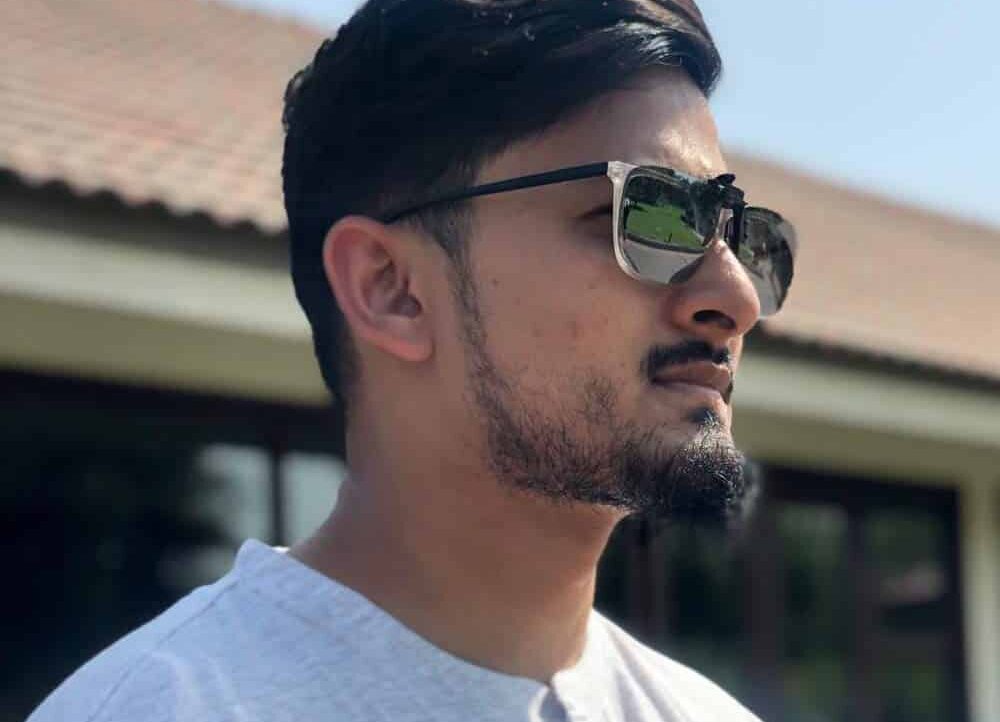 Sunglasses over Spectacles
These are also known as fit-over sunglasses. They have grooves in which the temple of your prescription glasses can fit. Temples are the long sticks of your glasses that go behind your ears.

This one is probably the best way to wear sunglasses for bespectacled people.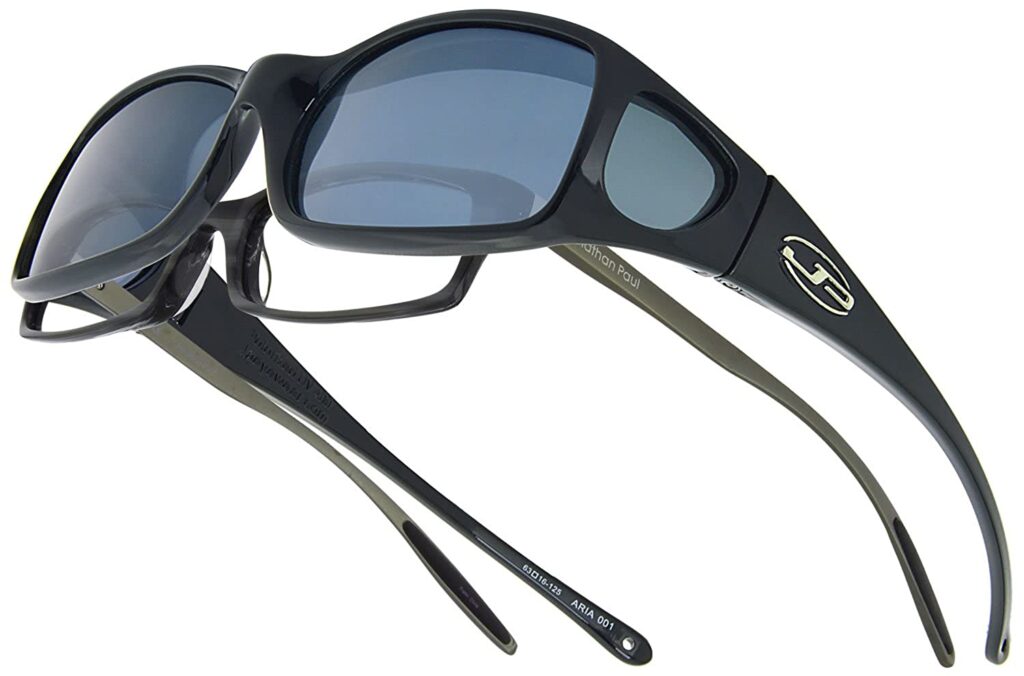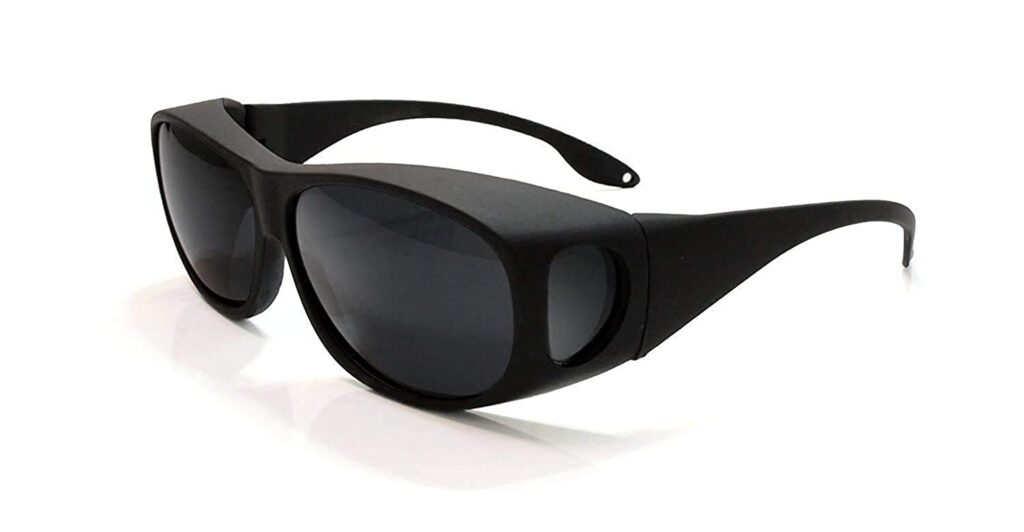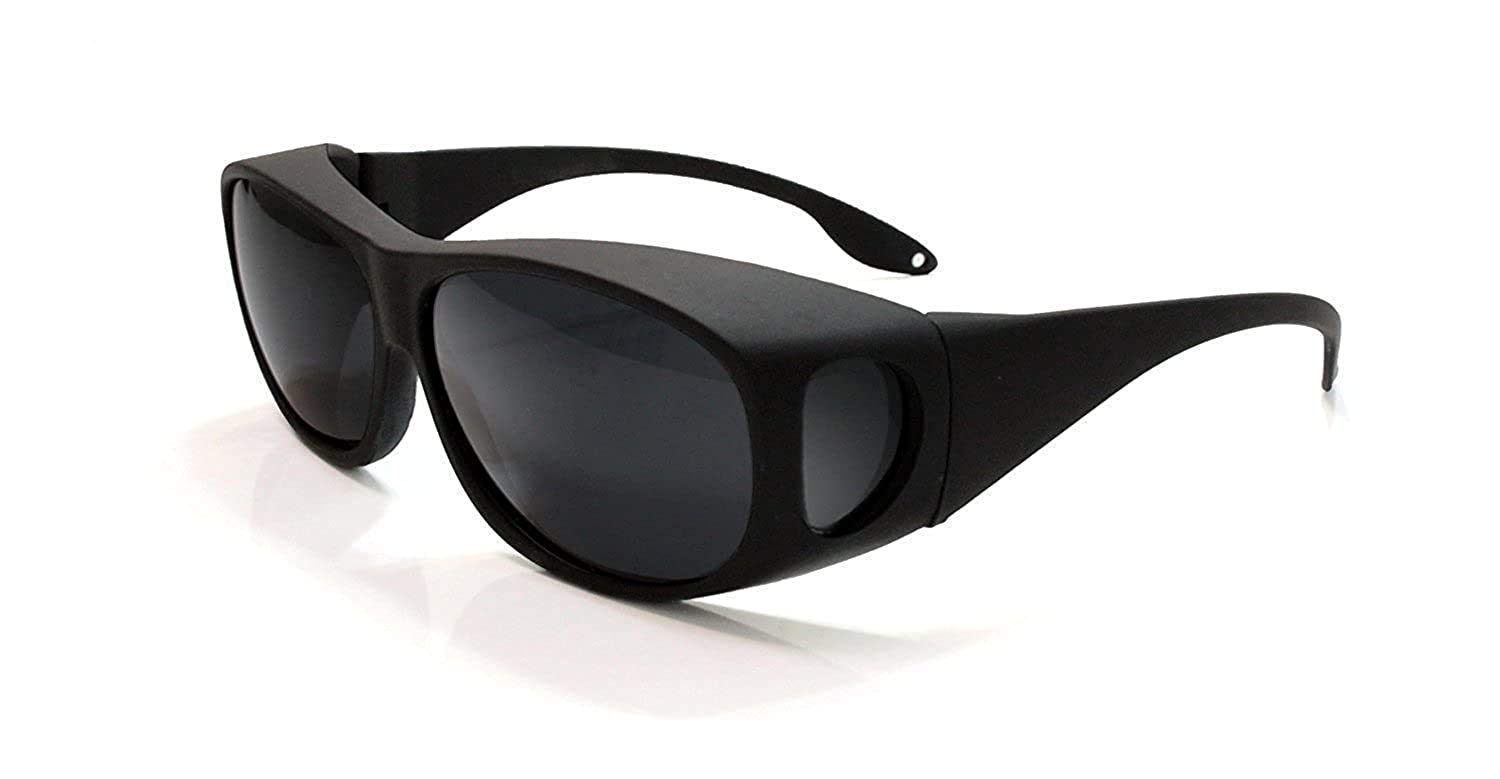 –
That's it for this one! We at Plan the Unplanned are building a repository of articles related to the trekking world. If you have anything specific in mind that you would like to read about, comment below – we will address it as soon as we can. 
You might also like:
How to choose high altitude UV protected sunglasses?
The Ultimate Guide to Choosing the Right Backpack