A backpack is like a tool for a successful trek. It is your little friend that sticks with you in all conditions. In this, choosing the right backpack for yourself is your responsibility. 
We have seen trekkers selecting big backpacks, stuffing them and planning to offload them on the trek. If everything goes right, offloading turns out to be the right idea, but not everything would go right in all circumstances. Looking at the tight schedule, material, man and mule power, it is imperative to consider different scenarios on the trail. 
In extreme situations like the death of mules (although this happens rarely), you might have to carry your backpack. Plus, we encourage you to be mentally and physically fit to carry your backpack. This is a more humane, sustainable and right way of trekking. 
Let us examine how to select a backpack that will be your most reliable companion in the wild. We will also try to answer questions like – Is one backpack good for all treks?
Read: How to Choose the Best Trekking Shoes?
Before getting into the details of what a suitable backpack/rucksack looks like, take a moment to answer these questions:
What kind of adventurous undertaking (trekking, cycling, hiking, mountaineering etc.) suits you?

How long is your adventure?

Are you a minimalist trekker or a traditional one?




A

minimalist

can do a four-day trek in 2 trek pants and two T-shirts. On the other hand, a

traditional

one would take into consideration all the conditions like weather. They would not mind carrying five T-shirts, more than three trekking pants and a pair of nightsuit. This is just an example; scale it up for other things.

How much camping gear or other equipment do you frequently need to carry?
Considering that you will be with your backpack for a long duration, it should be comfortable, durable and affordable. These are the following key features to keep in mind while purchasing a brand new backpack:

Backpack Capacity
Backpacks come in a wide range volume-wise. Choosing the correct volume is important because neither you would want to fall short on space nor you would want the backpack to be too baggy. 
Backpack Fit
When we talk about Backpack fit, it means 'Torso Fit'. The torso is the human body apart from the head, neck, arms, legs, or human trunk. Most of the companies provide backpacks according to torso size. The size of the backpack varies from company to company. This chart shows the standard one:
| | |
| --- | --- |
| Backpack Size | Torso Length (Inches) |
| Small | 15.0" – 17.0" |
| Medium | 17.0" – 19.0" |
| Large | 19.0" – 21.0" |
| Tall | 21.0"+ |
Backpack Compartments and Features

Water Resistance:

A typical backpack comes with a rain cover. While the weather in the mountains can change quickly, it is essential to have your pack made of water-resistant material to save it for 2 to 3 mins from rain, after which the rain cover will do its job.

Frame Type: Frames give stability to your body and durability to your backpack. The idea is to carry a maximum load of 10 to 20 kg in an external Frame backpack, 6 to 8 kg in an Internal Frame backpack and anything lesser in a frameless pack.

External Frame Backpack – These are not very comfortable but are best for keeping weight upto 15 kg. If you plan to do steep hikes, these will pull you back as they are detached from the body. So, it is advisable to carry these for flat surfaces and longer walks.
Internal Frame Backpack – Internal frame backpacks make the structure of your bag. When worn, these come closer to your body, which in turn keeps the centre of gravity more or less in its natural position.
Frameless Backpack – Frameless backpacks, as the name says, don't contain any frame. These are lighter and are mainly used by experienced trekkers who know how to pack the bag well.

Ventilation

:

On a well-ventilated backpack, your back will keep breathing. The mesh on the back combined with padding will make your back feel comfortable. This would ensure that the sweat evaporates from time to time to avoid building resistance, hence avoid chaffing.
Pockets: Pockets help in keeping things handy. Most good backpacks contain two side pockets, two bottle pockets, a pocket on the head, one for hydration pouch, one front pocket and two pockets on the hip belt.
Padding: Padding will help your hips, lower back and shoulders from feeling direct pressure. The cushioning on the hip belt and lumber pad largely avoid the possibility of soreness at different spots.
Rain Cover:

The rain cover will protect your belongings from getting wet in the ever-changing mountain weather.

Adjustment Straps: Apart from the torso sized backpack, adjustable straps help you keep the pack in the most comfortable position.

Hipbelt – The idea is to keep most of your weight on the hip. Clipping the hipbelt is the first step after wearing the backpack.

Sternum strap

– This strap crosses your chest, allowing you to join the shoulder strap, which helps in the pack's stability.
Misconception: It is common to see people tightening up the sternum strap. While in reality, it is only there to keep the shoulder strap from slipping and keep the pack from shifting abruptly.
Shoulder straps – These are used to adjust the backpack up or down.

Load Lifter Straps – Good backpacks contain load lifter straps that take the load from the shoulder and transfer it to the hips.
Misconception: Some people believe that after the backpack is loaded on your body, the shoulder strap must become detached from the shoulder – this is not true. The shoulder straps must rightly and lightly sit on your shoulders.
Now that you know what to look for in different backpacks, we will be talking about trek duration and then distinguish how each backpack will fit you the best.
One to two Day Trek
You will offload your backpack at the base on some treks and do the entire one-day trek with a small daypack. A daypack is generally upto 5 litres in volume. In this, you keep a lunch box, water bottle, poncho/raincoat, daypack rain cover, chocolates, etc.

This backpack is generally light in weight – 2 to 5 kg. Any backpack that is sturdy, with broader and adjustable shoulder straps, can be bought. A daypack should not cost you more than INR 1000.
A daypack is beneficial where you will be offloading at the base and when you are going for a short stroll near your campsite. So keeping a daypack in your big backpack will always come in handy.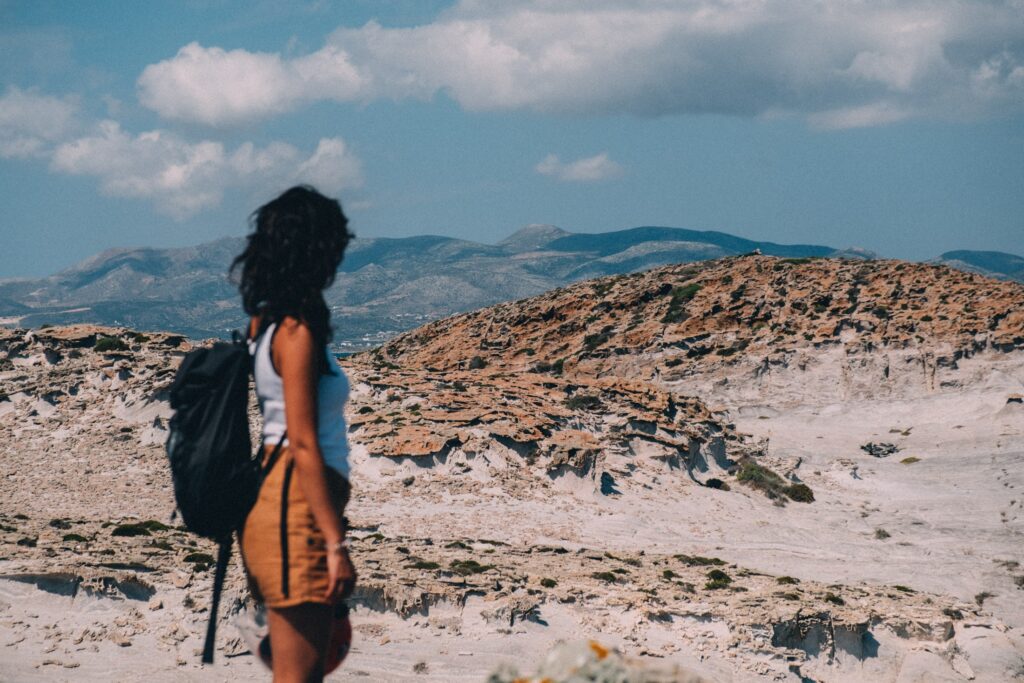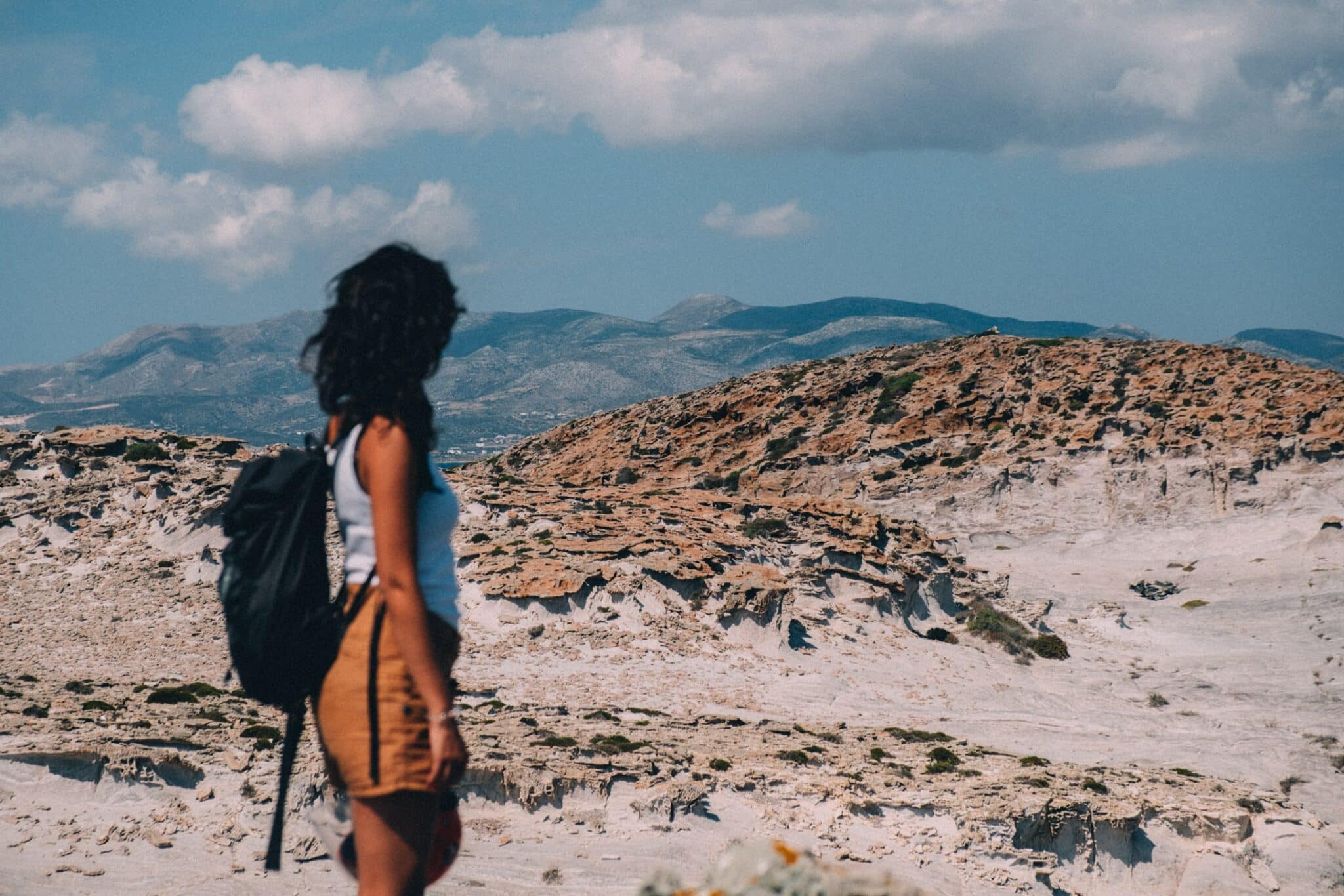 Here are some daypacks that you can buy:
One week Trek
For treks that last from four days to one week, you need to be well-prepared with supplies, clothes, accessories etc. To keep these many items, the available capacity of such backpacks is 50 litres to 65 litres, and it can carry a load of 8 kg to 13 kg.

If you are going with a trekking organisation, things ranging from food supplies, stoves, a tent, a sleeping bag, etc., will be taken care of; you can purchase a pack that is 50 litres in volume. Otherwise, go according to your usage. 
Good Read: How to Pack for Himalayan Trek?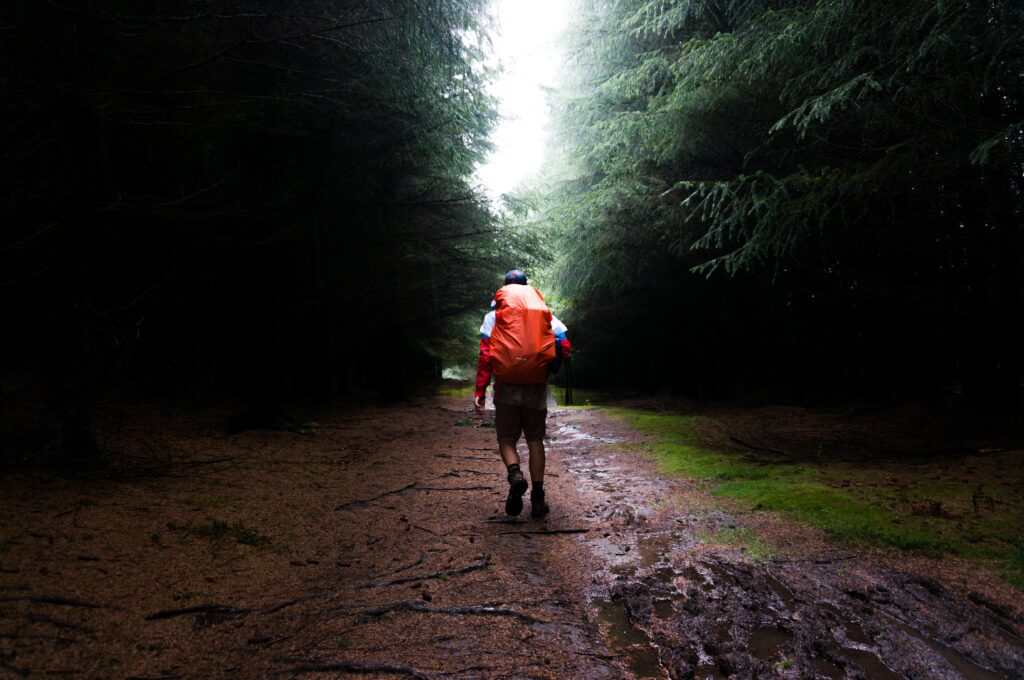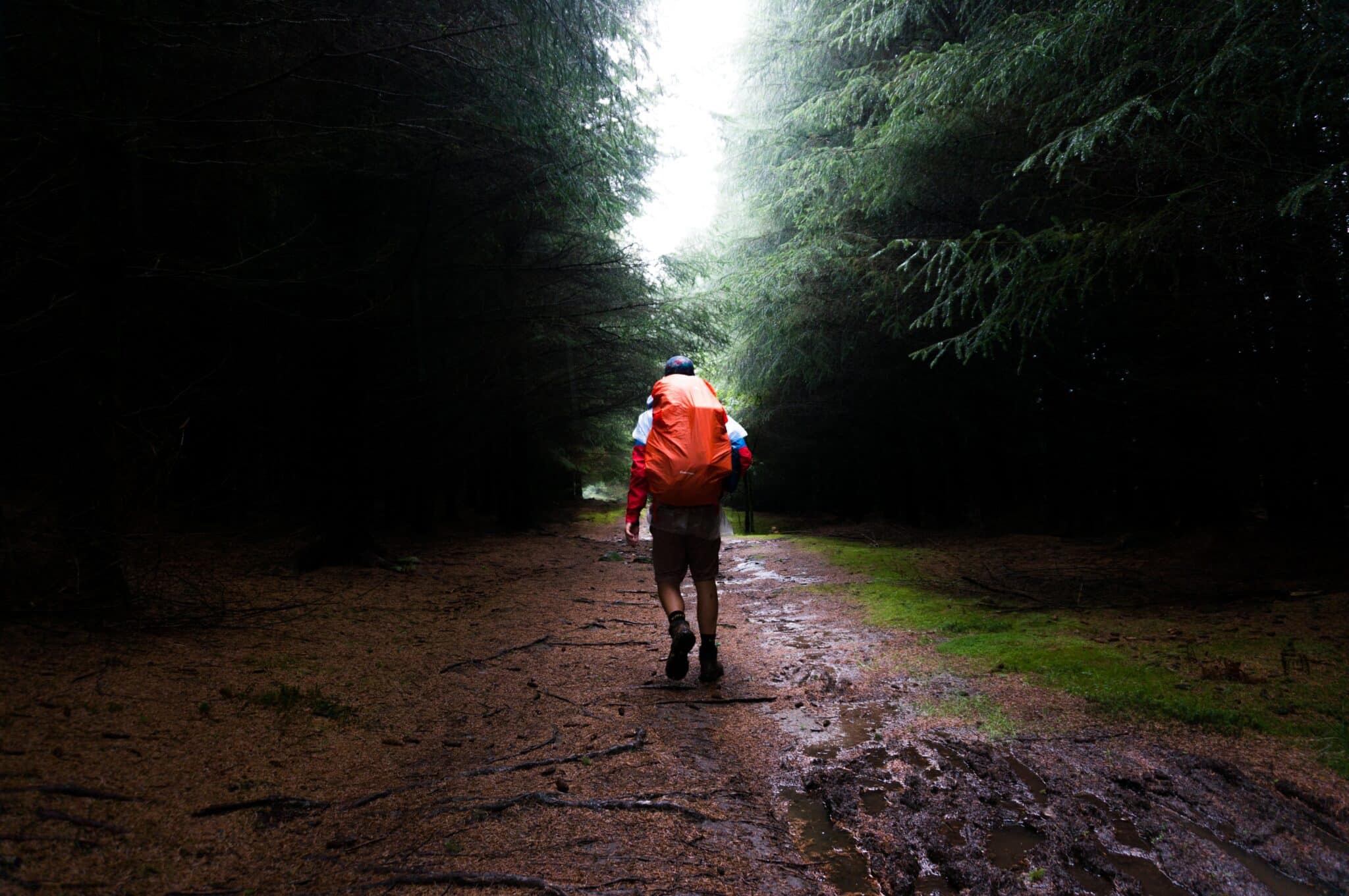 Here are some backpacks from which you can select one for yourself. 
Mountainous Expedition
Example: Rupin Pass, Har ki Dun
Mountainous expeditions can go from two weeks to six weeks, or sometimes even more than that. The ideal volume for such a duration is 80 kg.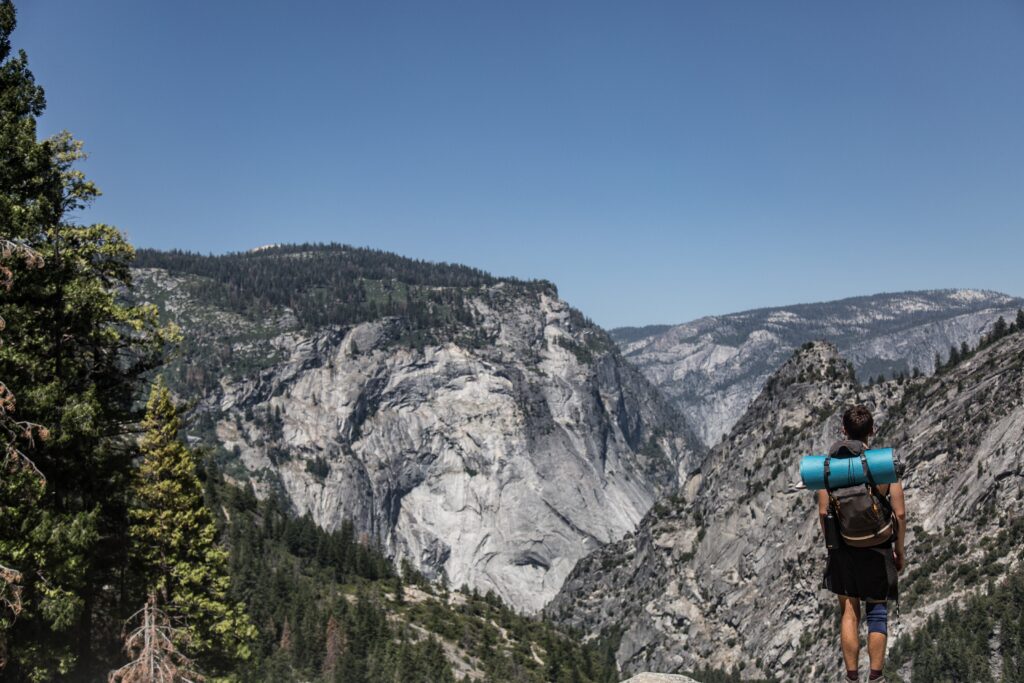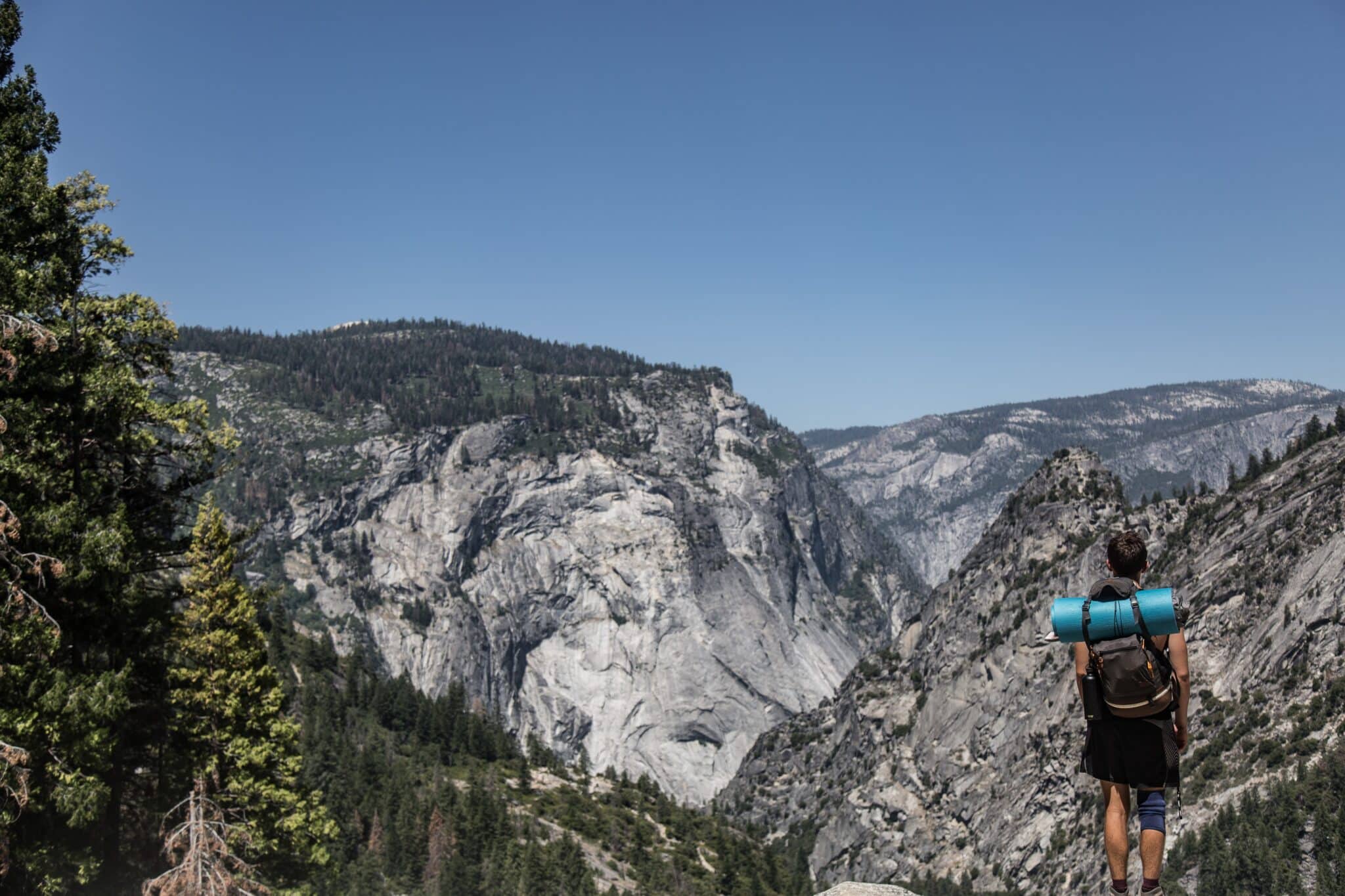 Further Reads:
We have had our fair share of good times and downtimes with our backpacks. Did you also face anything similar that you would like to share? Do let us know about your story, and if there is any other backpack that you would like to recommend to your fellow readers cum trekkers, do leave a comment; we will add it to the list.