Coorg or Kodagu is a beautiful hill town in Karnataka. It is known as the Scotland of India, because of its jungles, hills, and amazing Flora and Fauna. It is a paradise for nature lovers and is covered with lush greenery, plantations, and forests. Coorg is known for its coffee plantations and is one of the major producers of coffee in the country. It has an avg. elevation of 3000 to 5000 feet above sea level.
In 1956, Kodagu was merged with Karnataka (Mysore state back then), before which it was a separate state. The Kodavas were the earliest agriculturists and inhabitants in Coorg and have lived there for centuries. The British ruled here from 1834, after the Coorg war, to 1947. 
Coorg or Kodagu is filled with rich history and culture. It has monasteries, temples, beautiful hills, and so much more.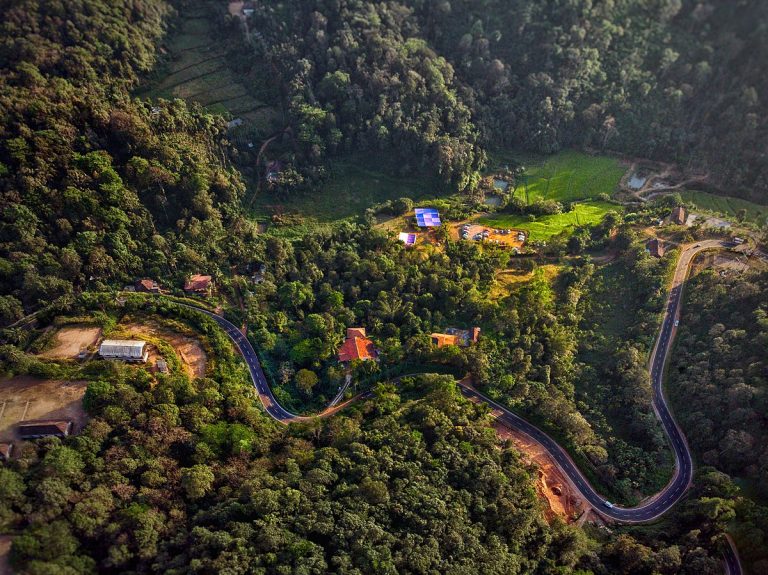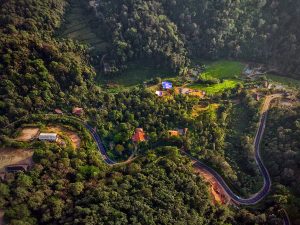 COORG (SOURCE)
BRIEF TWO DAY ITINERARY FOR COORG:
 DAY 1:
Reach Coorg early in the morning, or the previous night if you want some rest.

Have breakfast, and go to the Dubare Elephant Camp where you can feed and play with the elephants.

Go to the calm Namdroling Monastery and buy some good Tibetan things.
Have a peaceful evening in the beautiful Nisargadhama island.
Shop at the Kushalnagar Market area and take some rest for the day.
DAY 2:
Wake up early in the morning and go to the beautiful Abbey Falls, where you can spend time amidst lush greenery.

Visit the Omkareshwara temple.

Go to the Madikeri fort, after which you can have Kodava lunch if you are interested.
Visit Raja's tomb.
For the last evening, you can relax for the day at Raja's seat.
BEST TIME TO VISIT COORG:
The best time to visit Coorg for trekking and other adventurous activities is around October to March. If you want to experience the valley shrouded with beautiful white flowers, March and April are the best time to visit. 
PLACES TO VISIT IN COORG:
Tadiandamol peak: Located at an elevation of 1,748m, it is one of the most beautiful and popular places and treks in the Western Ghats. A major attraction here is the Padi Igguthappa Temple. Igguthappa is the main deity of the native Kodavas. The deity is worshipped as the 'Giver of Grain'. Being the highest peak in the district of Coorg, and the third highest peak in Karnataka, it is worth a visit. It falls in the Brahmagiri Wildlife Sanctuary of the Bhagamandala Range Forest.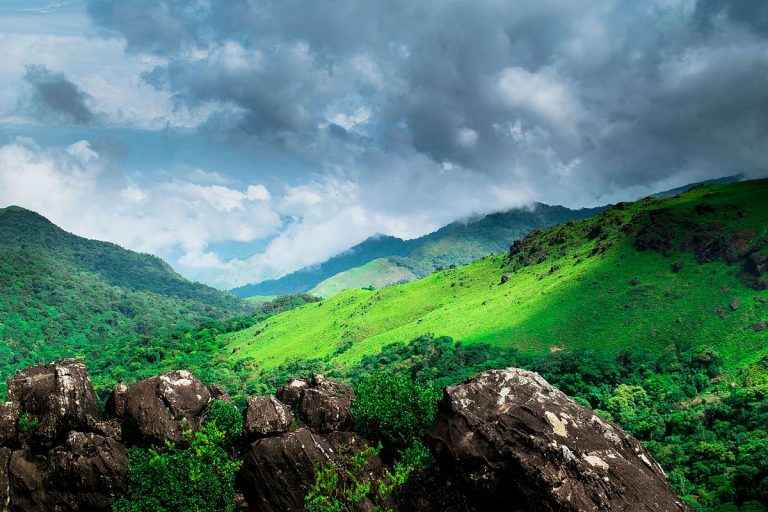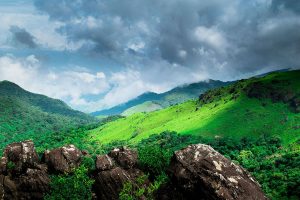 TADIANDAMOL PEAK (Source)
Iruppu falls: Iruppu Falls is a freshwater fall located in the Kutta Village of Coorg. It is in the midst of the Western Ghats forests which makes it an incomparable scenic beauty. It is a stream of Lakshmana-Tirtha River, a tributary of the Cauvery River, and also a sacred place. There is a famous Shiva temple located near the fall. This place is also often visited by trekkers.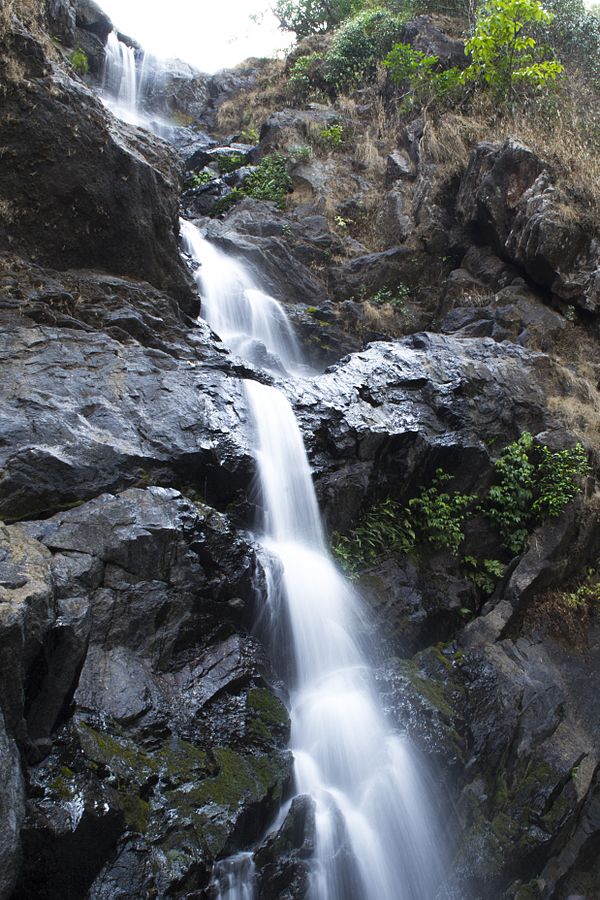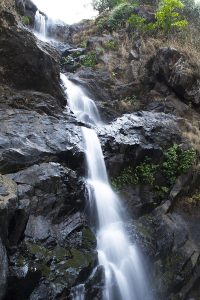 IRUPPU FALLS (SOURCE)
Dubare Elephant camp: The Dubare Elephant camp, located on the banks of the Cauvery River is one of the most popular tourist spots in Kodagu. A trained naturalist takes our guests through the complexities of elephant history, ecology, and biology. Here, you do not only get to observe the activities but get to interact with the elephants as well. A trained naturalist takes the visitors through the complexities of elephant history, ecology, and biology.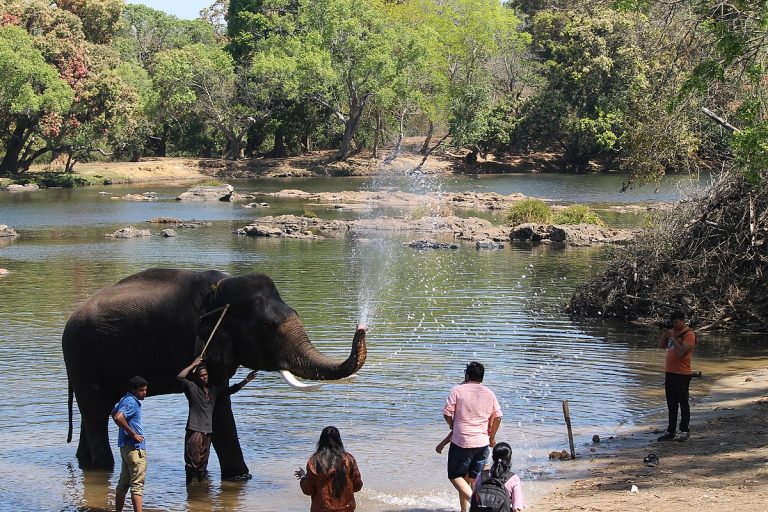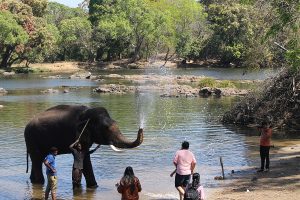 DUBARE ELEPHANT CAMP (SOURCE)
Raja's seat: Popular lore claims that Kodava kings and their consorts spent their evenings in the fine park here. This garden is a very cool place to relax and admire the beautiful view. Raja's seat overlooks valleys and green mountains, beribboned with the silver of rivers and roads.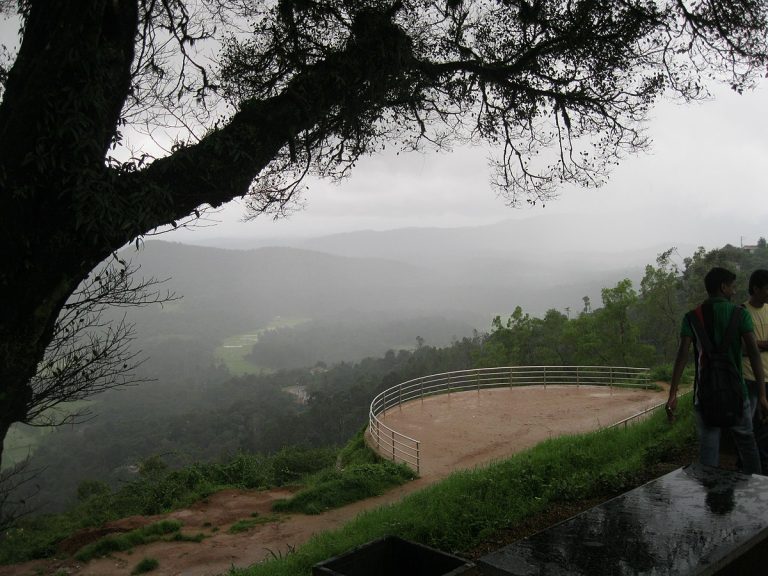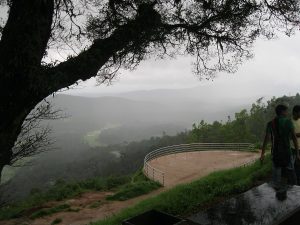 RAJA'S SEAT (SOURCE)
Abbey falls: Abbey falls is a popular tourist place in Kodagu. The Cauvery river drops for about 70 ft over wide rocks creating a spectacular view. While the height is not a lot when compared to other waterfalls in the state, Abbey Falls has a wider fall area that creates spectacular views, and its proximity to Madikeri city makes Abbey Falls desirable and easy to access.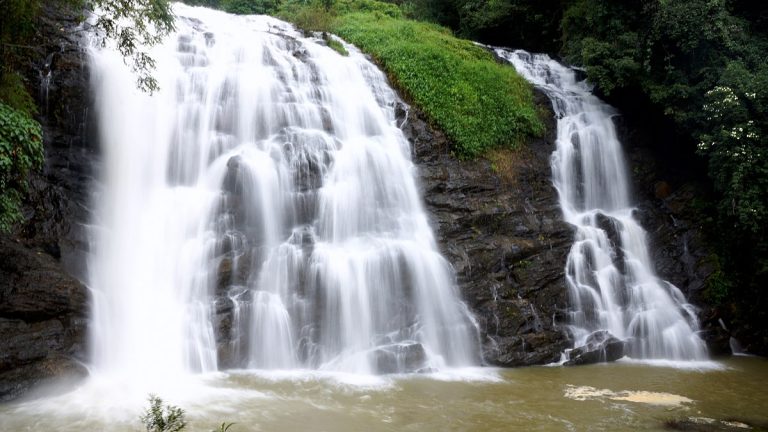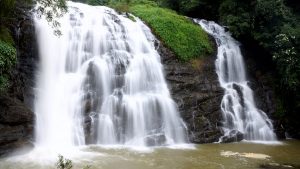 ABBEY FALLS (SOURCE)
Mercara gold estate coffee plantation: A visit to Coorg is incomplete if you don't visit a coffee plantation! The Mercara coffee plantation is a place with lots of coffee species and spices. You can buy all of this directly there. It is a well laid out farm and it processes an optimum yield of Arabica, Robusta, and Liberica coffees.
ADVENTURE SPORTS IN COORG: 
You can take over the western Ghats here, and go on treks from Coorg. You can go Camping,  Trekking, River Rafting, Ziplining, Kayaking, Jeep Safari, Quad Biking, Microlight Flight, etc. Some of the best places to go trekking are, Tadiandamol Trek, Iruppu Falls Trek, Subramanya–Kumara Parvatha Trek, Kopatty trek, Galibeedu- Subramanya trek, Madikeri trek, Pushpagiri trek, etc.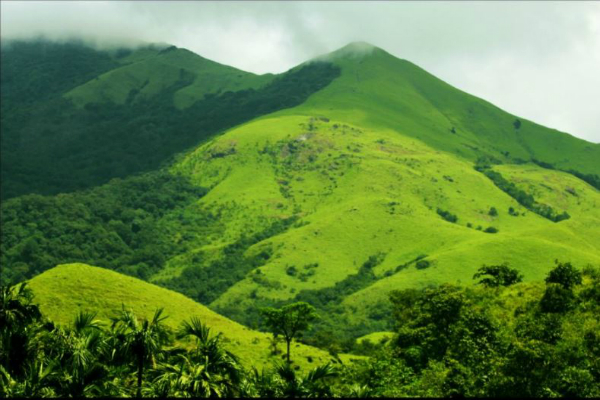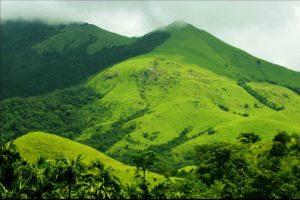 COORG (SOURCE).
HOW TO REACH COORG:
BY AIR:
The nearest airport to Kodagu is the Mangalore International Airport, located about 140 Km from the city center. The nearest domestic airport is the Mangalore International Airport which is about 160 kilometres away from the city.
BY RAIL: 
There is no railway station in Kodagu, but the nearest ones are the Mangalore Central Railway station (134 km), and the Mysore junction (95 km). You can reach Mysore Junction by train and then go by cab or bus.
BY ROAD:
The roads to Kodagu are very well maintained, so you will undoubtedly have a pleasant drive. You can also stop on the way to look around the beautiful places. There is more than one route you can take to reach Kodagu.
The Kushalnagar Route (Mysore-Madikeri Highway).

The Channarayapatna Route (7 Hours).
The Nagarhole Route (7 Hours).
 

WHAT TO EAT IN COORG?
The staple diet here is boiled rice and rice gruel. Some of the best street foods in Kodagu are Kadambuttu (Rice ball), Pandi Curry, Kupleputtu,  Nuuputtu or Noolputtu.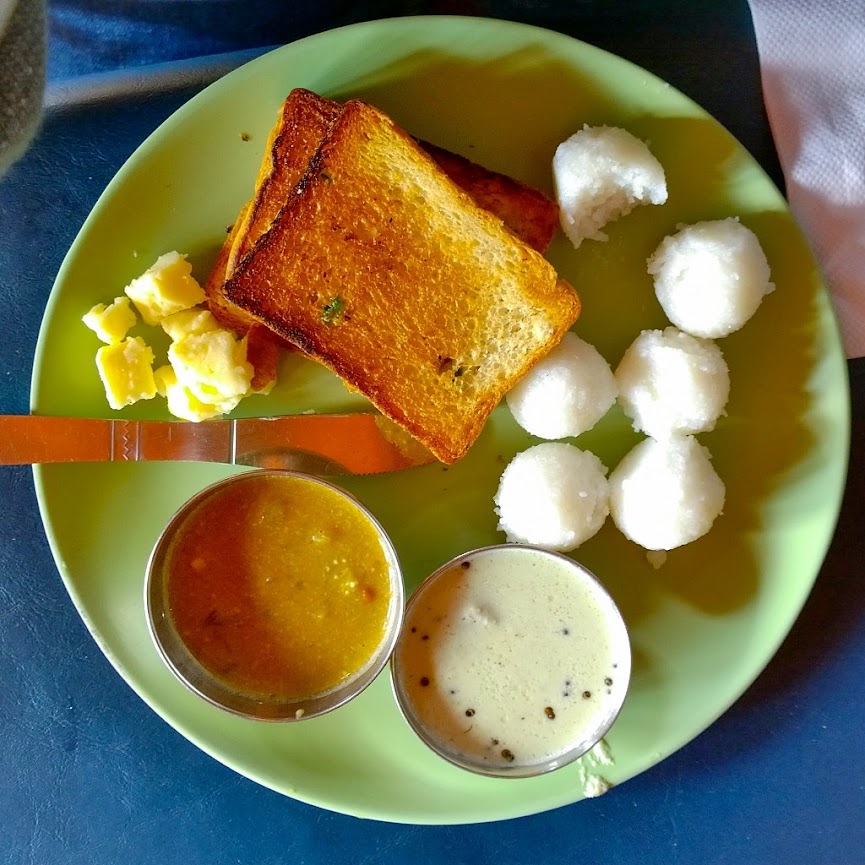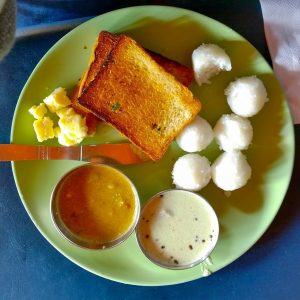 BREAD AND KADUBU (SOURCE)
SHOPPING IN COORG:
WHAT TO BUY?
Some of the must-buys in Coorg are Coffee, Coorg honey, Organic Spices, and Dry fruits, Chocolates, honey and Oranges, Tibetan Artefacts, Kokkethathi Pendant, and Homemade Coorg wine.
WHERE TO BUY?
A few of the many amazing places to shop in Kodagu are Choci Coorg, Tibetan flea market, Kushal Nagar market, etc. The most famous markets here are the Kushal Nagar market and the Friday market.
PLACES OF STAY IN COORG:
HOMESTAYS:
BUDGET HOTELS:
LUXURY HOTELS/RESORTS:
HOW LONG SHOULD A TRIP BE FOR COORG?
Two days are enough to visit all the major attractions in Coorg. If you want to go on treks, you can stay back for a day or two.
WEATHER AND TEMPERATURE IN COORG:
The climate here is usually pleasant with an average of about 15˚ throughout the year. In Summer, the temperature ranges from about 15˚C to 35˚C. 
GOOGLE MAP FROM MAJOR CITIES:
 READ MORE: