Trekking shoes play a huge role in making or breaking your trek—especially for treks that are longer than three days duration. We often get asked questions—Which are the best trekking shoes? Can I use the same shoes for all kinds of terrain and weather conditions? What should I look at while purchasing a pair of trekking shoes? Today we are going to cover precisely these fundamental questions. 
Along with understanding how to make a decision to purchase a shoe or not, you will also get a list of trekking shoes of the different price ranges that are used/suggested by our outdoor leaders.
Table of Contents

1.Why wear trekking shoes at all?
2.Difference between Water-Resistant and Water-Proof
3.What to look at while buying trekking shoes?
4.Types of Trekking Shoes
5.Different components of a trekking shoe?
6.Which trekking show to buy?
7.How to break into the new shoe
We are going to deep-dive quickly into all these details, but first:
Why wear trekking shoes at all?
While you walk long distances, your feet are most susceptible to injuries. You will come across different terrains and different kinds of weather. Other than this, while you are trekking, the shoe-bite is what you expect the least. You need good grip, sturdiness and something that will keep your feet dry.





A pair of trekking shoes is made keeping in mind all these things. It gives you balance, flexibility, water resistance and prevents blisters and chaffing.

Trekking shoes provide better foot and ankle support on rough and rocky surfaces and help save the feet from frequently getting dirty in the mud, water-streams, slush, etc.

—

which protects the feet for miles and miles of healthy walking. 
Your success in trekking comes from having a great pair of shoes that will help your body adjust, support, and move with ease, comfort, and confidence. A good pair of trekking shoes will give you a good grip for all kinds of terrains; they will have good ankle support, keep your feet warm, have a soft and flexible sole, and will be water-resistant. 
Difference between Water-Resistance and Water-Proofing
We often misunderstand these two terms.

If a shoe is made up of water-proofing material, there will be no exchange of moisture/water from either side. This means it will not let the foot breathe, will not let the sweat dry off—which in turn will cause discomfort. 

Water-resistant material on the other hand will let the feet breathe. Plus, it will save the shoes from quickly becoming wet when you accidentally land on water. The material starts soaking water only after 6 to 7 seconds. 

Hence, we should always look for water-resistant material—not water-proof material.
What to look at while buying the best trekking shoes?
Your feet go through a lot while ascending-descending, slowing down-moving fast and jumping-thumping. In this, it is imperative to keep your feet safe and in good shape till the end of the trek. This can be ensured by buying good quality trekking shoes to save your feet from struggling during the excursions. 
Predominantly, five essential factors should be taken into consideration while buying shoes:
1. Durability
If you are a seasoned trekker, invest in good quality shoes. One way to check the durability is by looking at the sole. The sole should be the right mix of soft and hard.
2. Weather Conditions
Most of the trekking shoes are water-resistant. Check if it's a monsoon trek, if it's going to rain, if the weather is too cold or too hot.
3. Terrain
The terrain matters a lot. For example, if you have rocky patches along with boulder sections, you will have to buy shoes with solid grip, flexibility and excellent cushioning. Other kinds of terrains are rocky trails, downhill, ice and snow, forests, et cetera.
4. Ankle Support
A single jerk can cause the whole ankle to twist, which can make the whole trekking experience painful. Ankle support is a must in trekking shoes—especially for longer treks. 
5. Correct Width
If you have a wider foot, purchase a pair of shoes with a broader front area and vice versa. If a person with narrow feet wears shoes with a broader base, it can cause blisters over a long time due to chaffing. Similarly, if a person with wider feet wears narrow shoes, shoe-bite can occur because the foot will not have enough space to breathe.
Types of Trekking Shoes
1. Hiking Shoes 
Less expensive and suitable for short hikes;

Mostly for hikes that are a day or two long;

Have a good grip.
2. Trekking Shoes
Suitable for treks that are more than a week-long;

Mostly for high altitude treks;

Have good grip, ankle support, are water-resistant.
3. Expedition boots
For multiple days mountainous expeditions;

For high altitude treks;

Have a good grip, come with shock resistance and are made for extreme weather conditions.
Different Components of a Trekking Shoe
Some components of a trekking shoe are collar, lacing hug, soles, lugs, toe box, vamp, shank, et cetera; we will look at the essential components which one must look at while purchasing a pair of trekking shoes:
Outer Surface
The outer surface is anything above the sole that encloses the foot and keeps the sole attached to the foot. Traditionally, most trekking shoes came with a leather coating that had four functions:
Water Resistance

Breathable

Puncture-Resistance

Flexible
With the advent of new technology, there are options of buying shoes whose outer surface is made up of synthetic material and that offer similar features. 
Insole
Adding an insole to the inside of your boot provides extra insulation and cushioning. The insole needs to be flexible, durable, lightweight, antibacterial/anti-microbial, absorbent, and allow the moisture to pass through it.
Midsole
Midsoles use varying densities of EVA/PU (material used for making midsole) to provide firm support wherever needed. These contain thousands of bubbles filled with air that make the sole softer and provides good cushioning.
Outer sole
You have to look for two things in the outer sole:
Lug Depth: The more the depth of the lugs, the more is the grip of a shoe. 

Softness and Hardness of the sole:

 The sole's durability and stability depend on the hardness of the other sole. A good balance of soft and hard will also provide ample flexibility.
Which trekking shoe to buy?
Trekking shoes range from INR 1,000 to 55,000. If you are a seasoned/professional trekker, it is better to invest in shoes that range more than 5,000 because they are durable. Otherwise, if you trek just once in a year, investing 1000 to 3000 in trekking shoes is wiser.
We asked our outdoor leaders about the best trekking shoes they use for various treks, and the response overwhelmed us. Here is a list of the 10 best trekking shoes of all qualities and price ranges: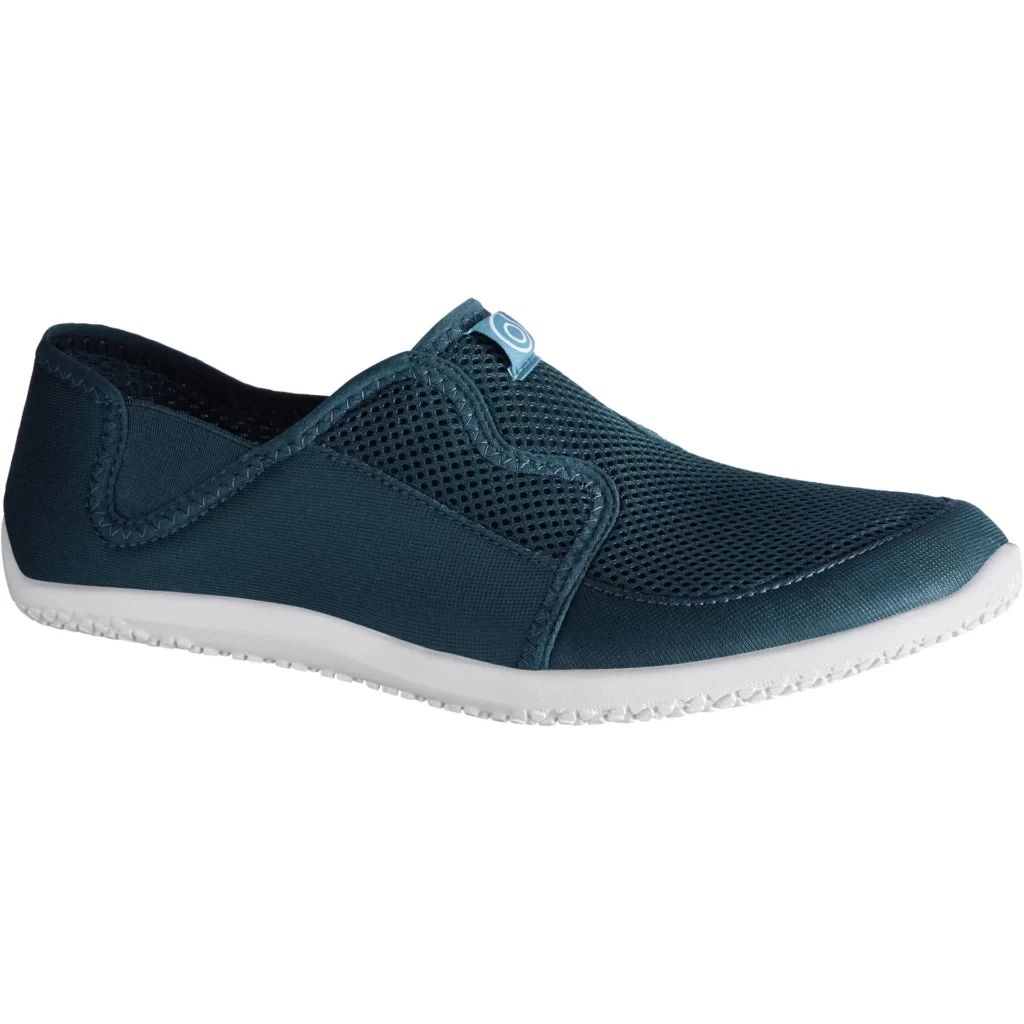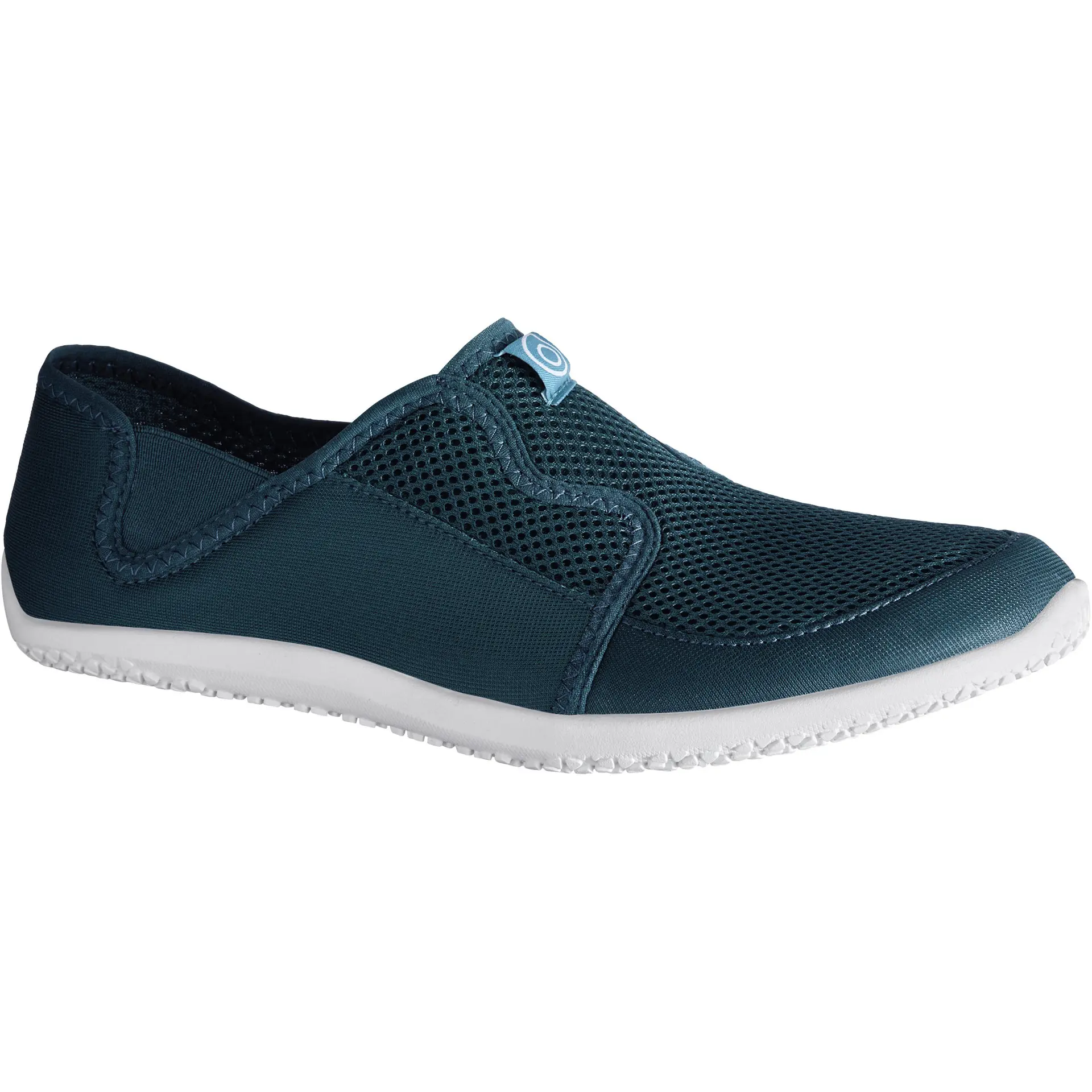 Price: INR 699
Used by: Oshin Varghese
Review by Oshin
I use the same shoes for all treks(except rocky and mountainous terrain). 
Pros
The Subea Aqua Shoes are quite handy, light-weight and have a perfect grip.
Cons
None.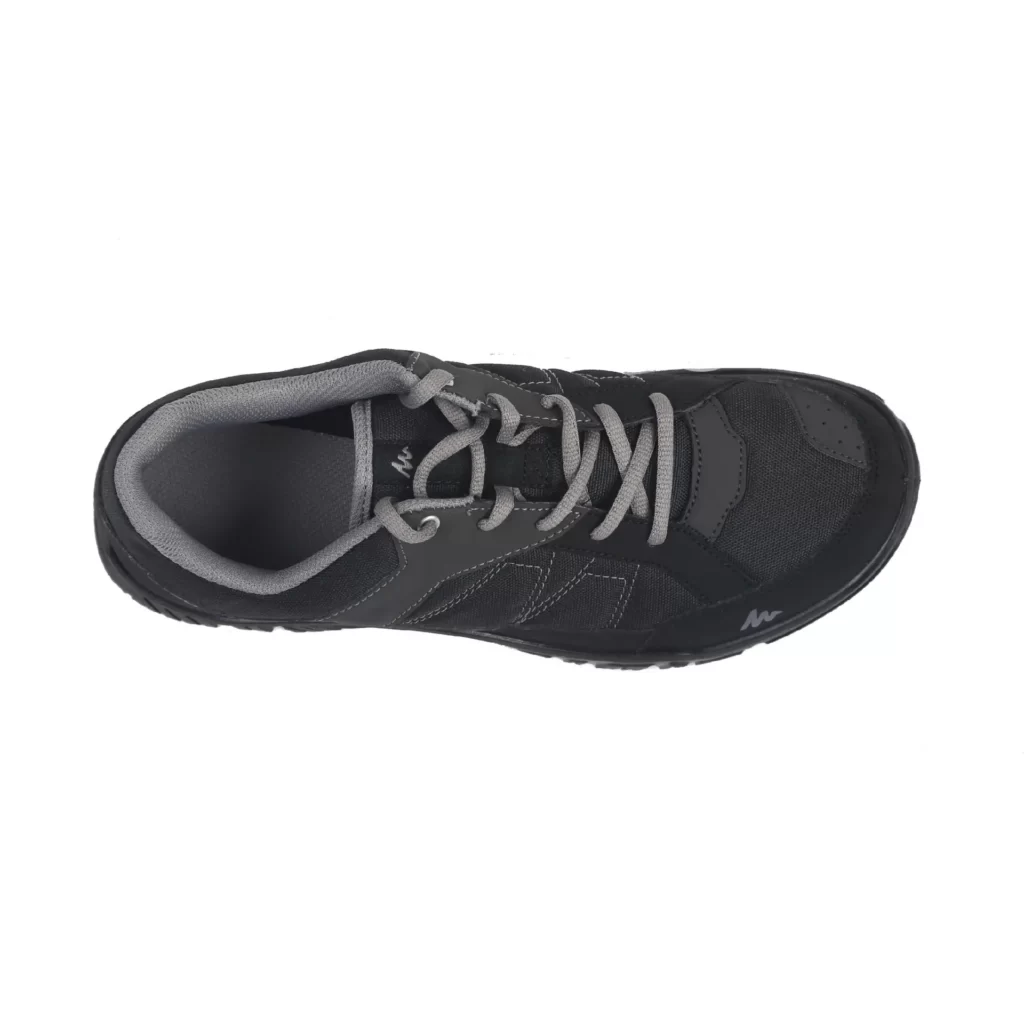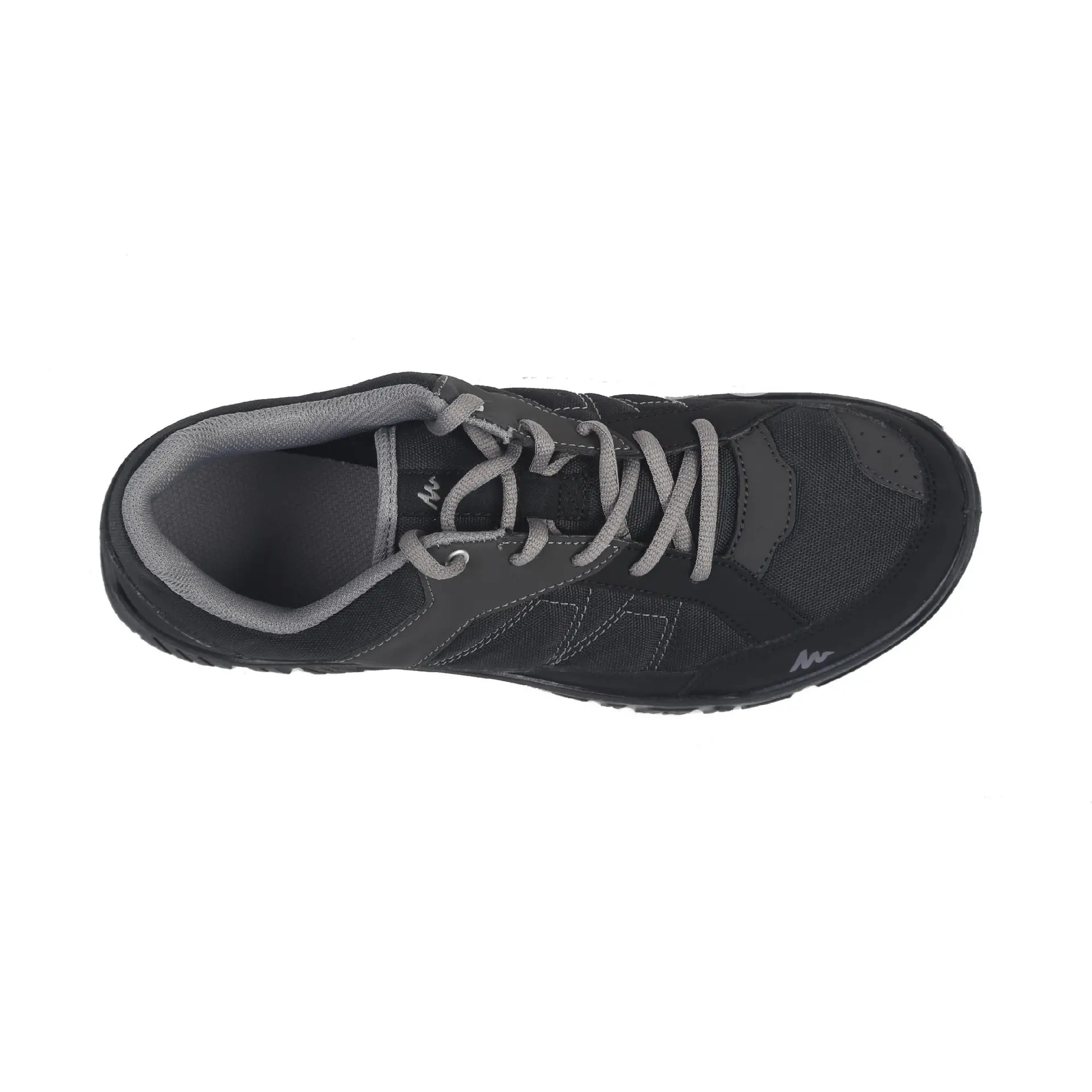 Price: INR 999
Suggested/Used by: Naveen
Review by Naveen
Pros
It's lightweight, comfortable and sturdy. 
Cons
No ankle support.

Waterproofing can be better.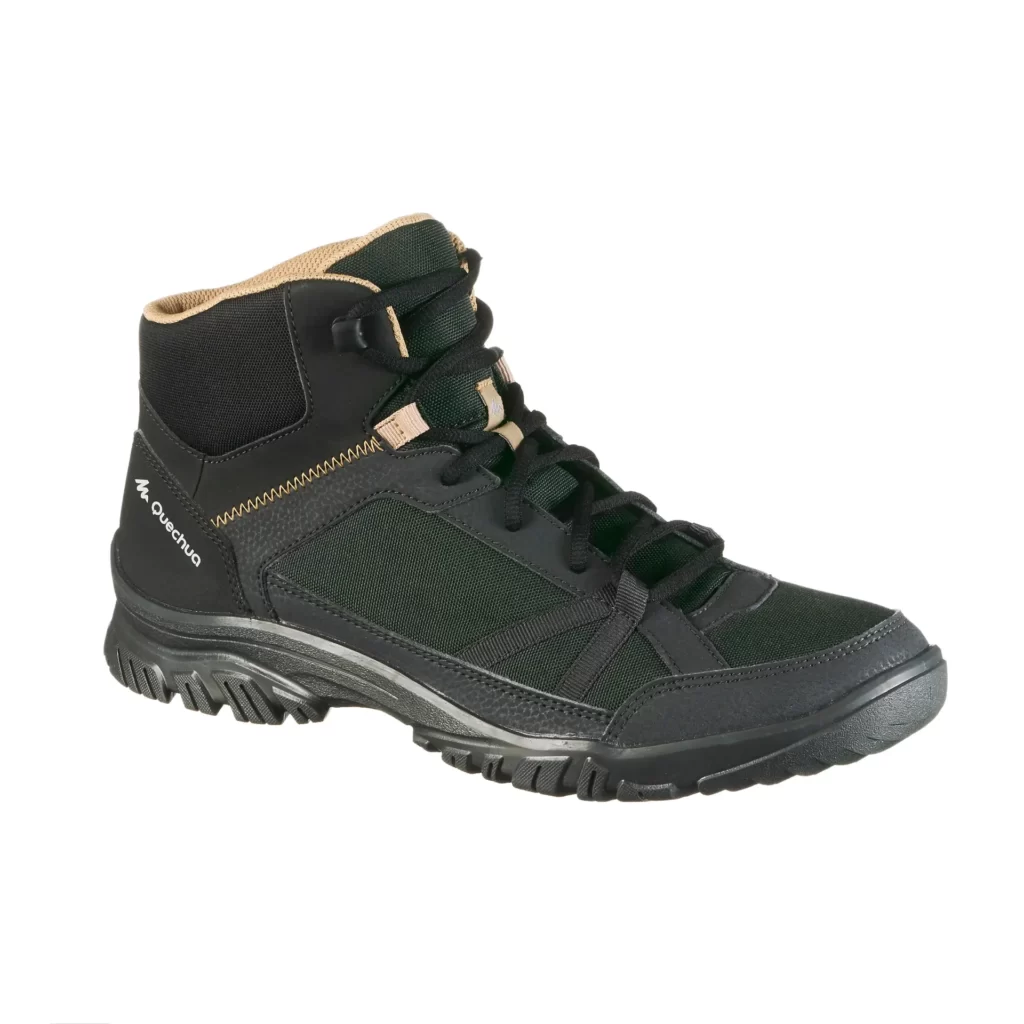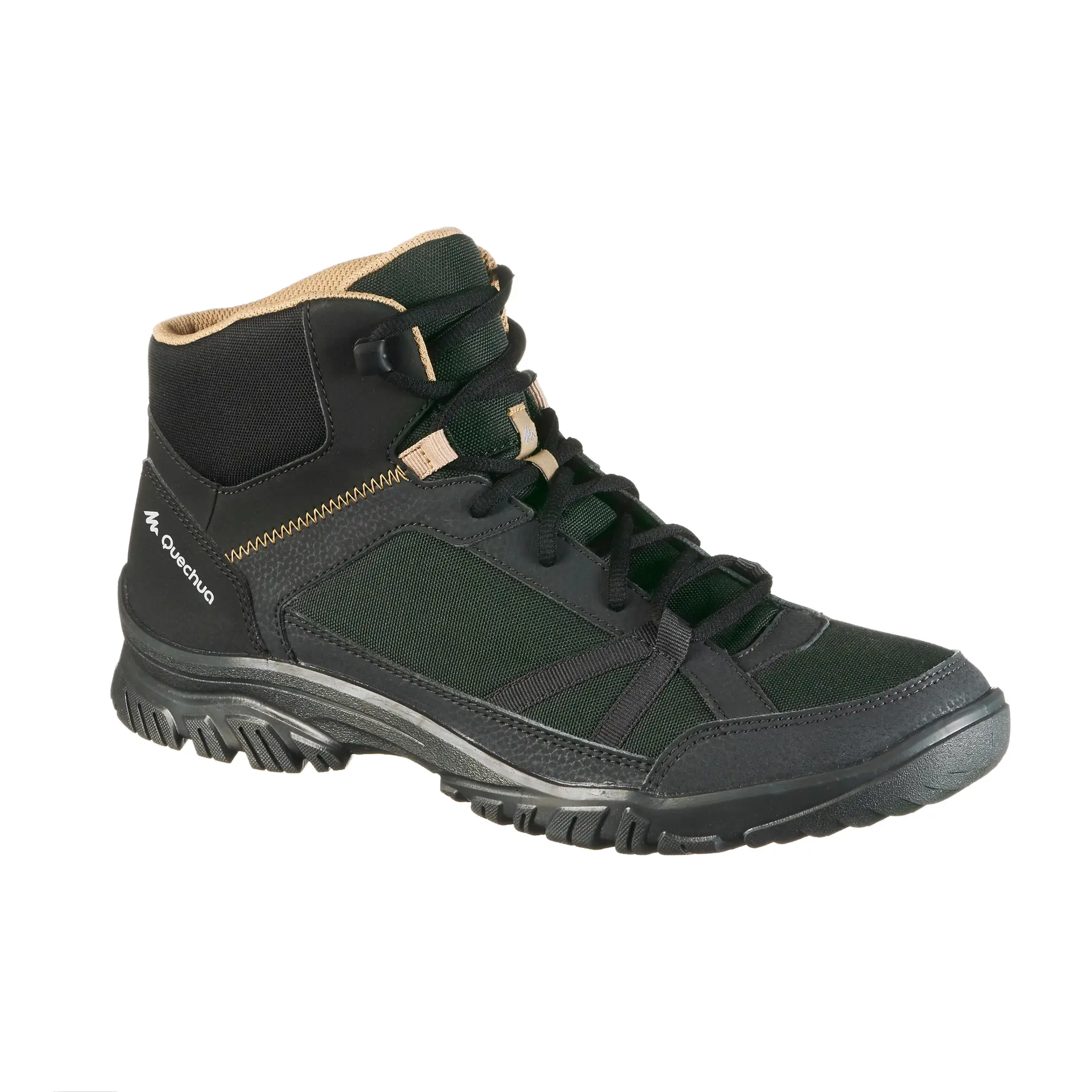 Price: INR 1499
Suggested/Used by: Ayaan Khan
Review by Ayaan
I use it for monsoon but have never tried it on snow and mountainous terrain.
Pros
The shoes are really good! The grip these shoes provide can hold you firm on a slippery rock, a rock on which stream flows.

The ankle grip makes it even more comfortable.

For me, the best part about them is the way they make me feel; they make me feel confident and no matter how tired or drained out I am, I am ready to win the trek without giving up. 

The rugged look makes sure that the pair of shoes introduce you to others as a trekker before you do.
Cons
The only con is that I have to look for other shoes for snowy and mountainous terrain.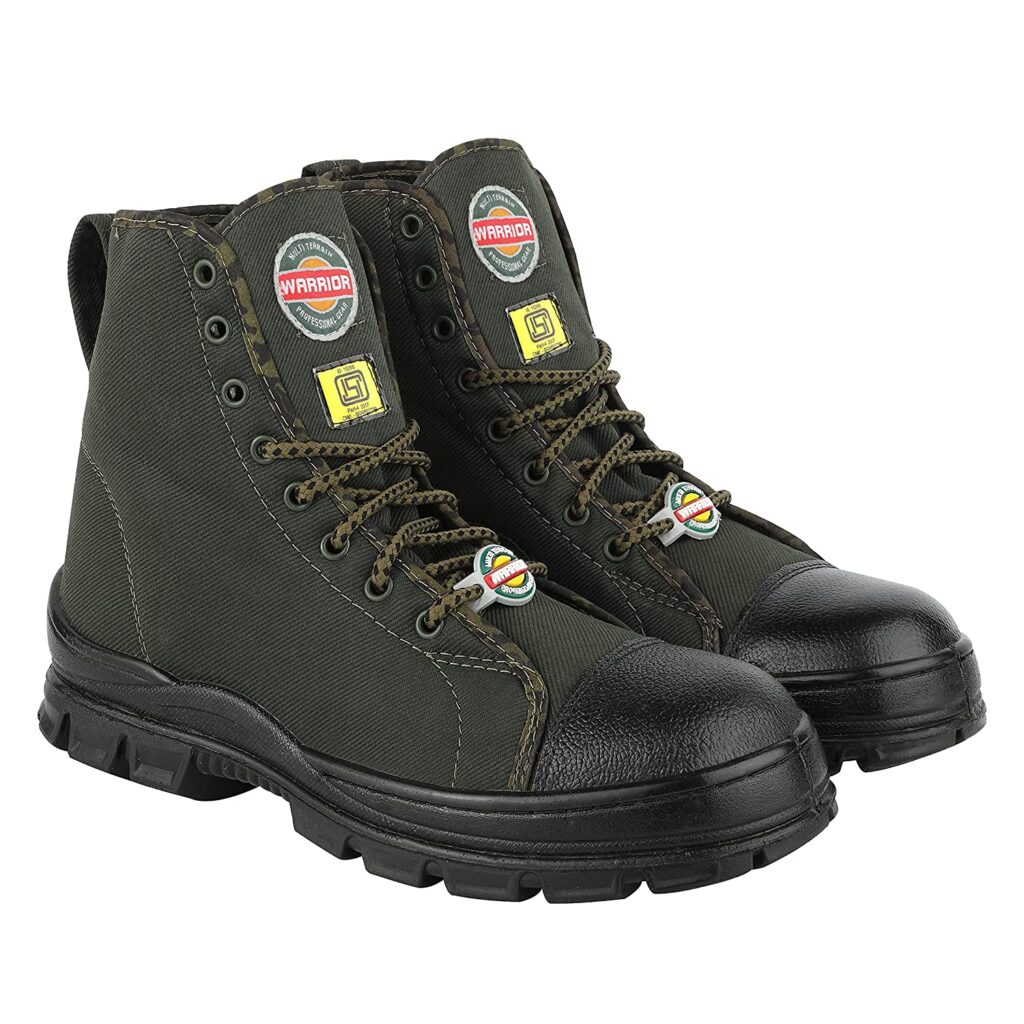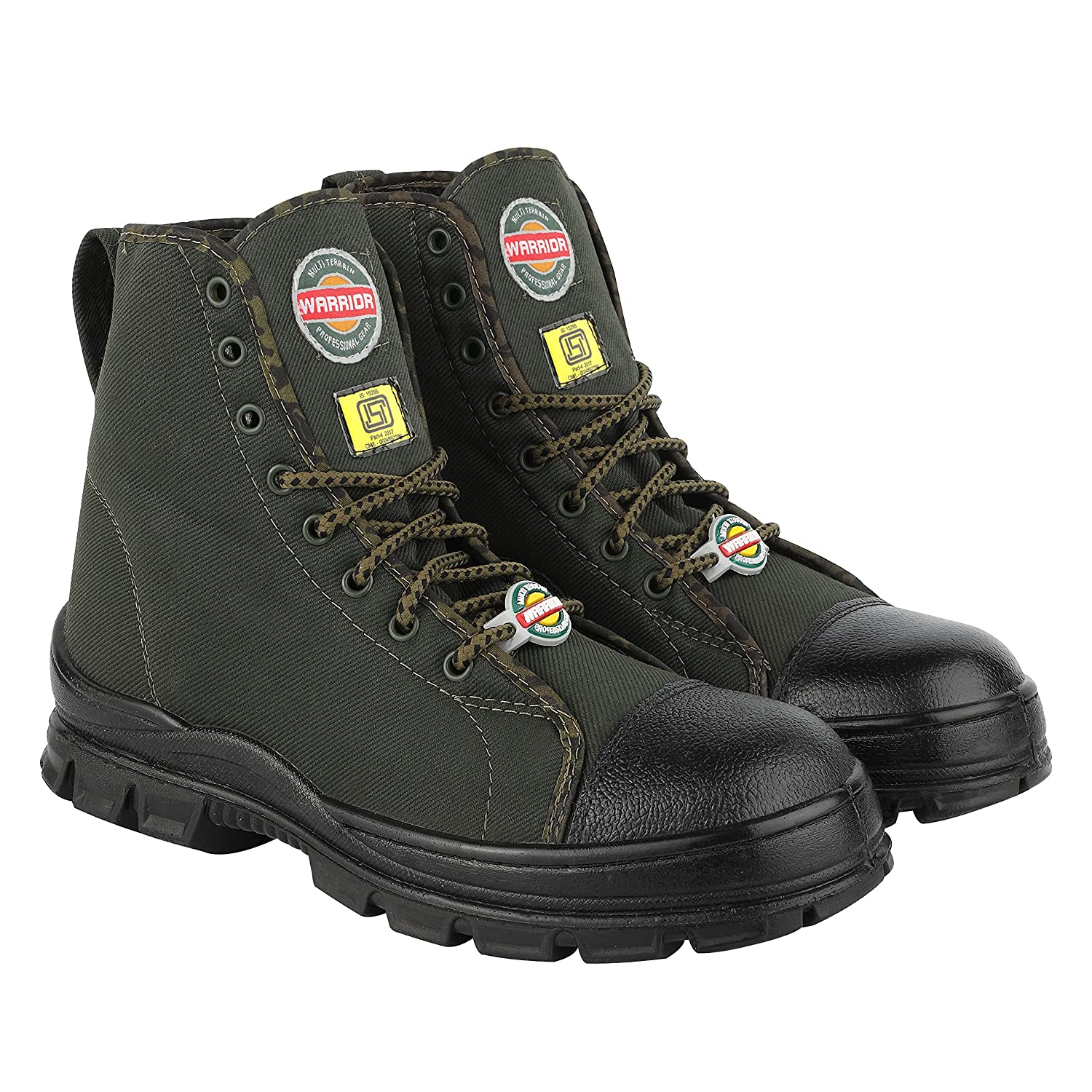 Price: INR 1899
Suggested/Used by: Shashi Kiran
Review by Shashi
I prefer this for non-monsoon or non-snow treks.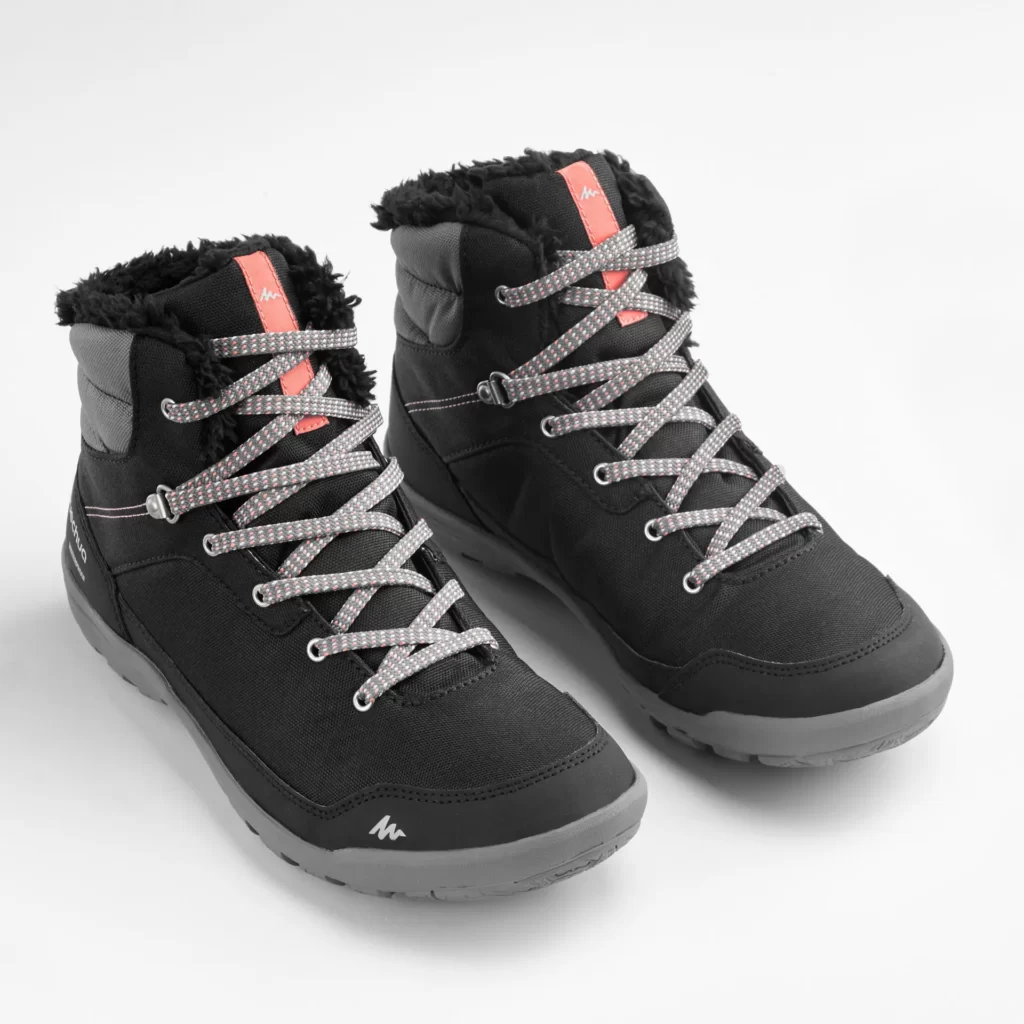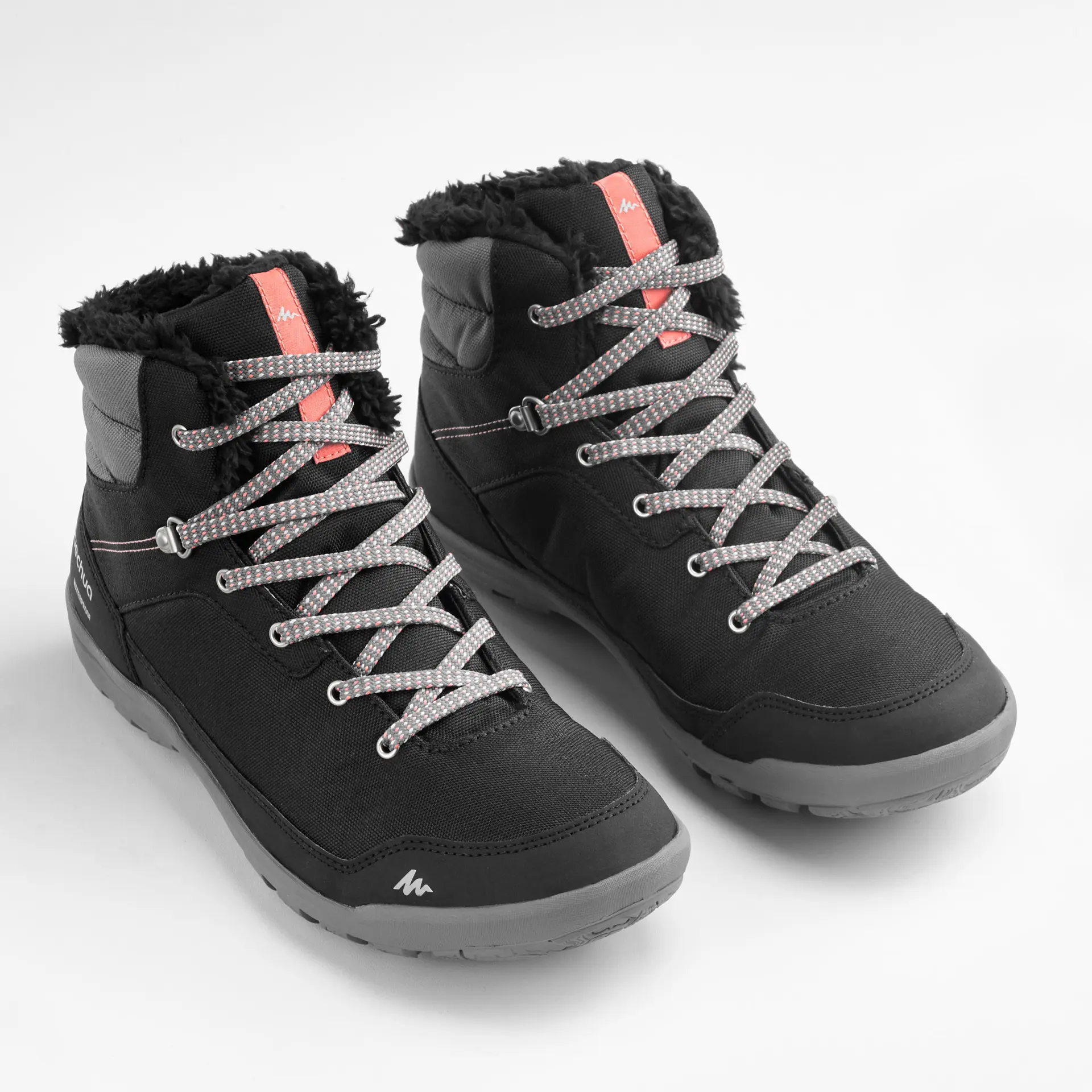 Price: INR 2499
Suggested/Used by: Samana P, Oshin Varghese
Review by Samana
Shoes are waterproof and snowproof; hence it is helpful in both Western ghats and Himalayan treks;

In comparison to the other shoes, this is comparatively cheaper.

I have been using this for the past three years, and it is highly durable.
Review by Oshin
The waterproof snow hiking shoes from Quechua are handy and restrictive at the ankle for those who prefer ankle-length shoes.

The same works well on all terrains, but one needs to be careful on slushy downhill paths.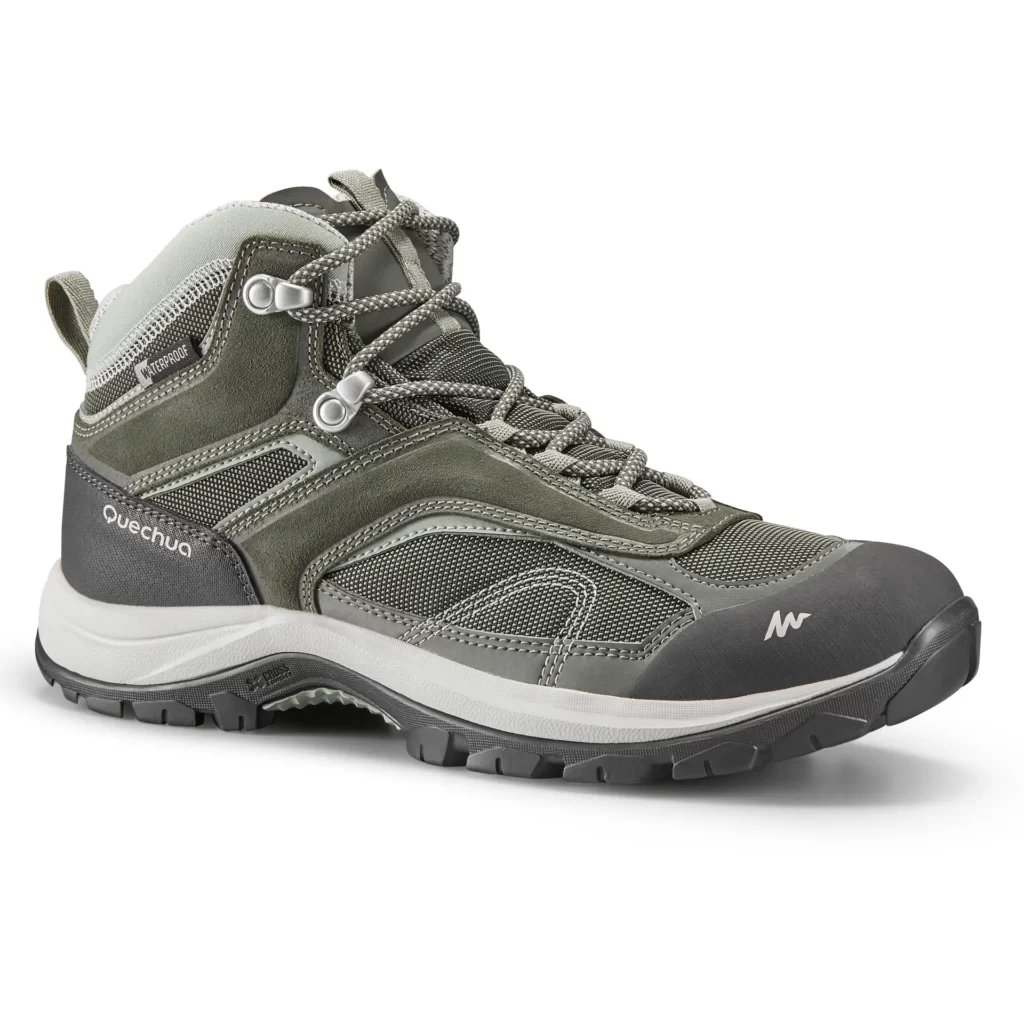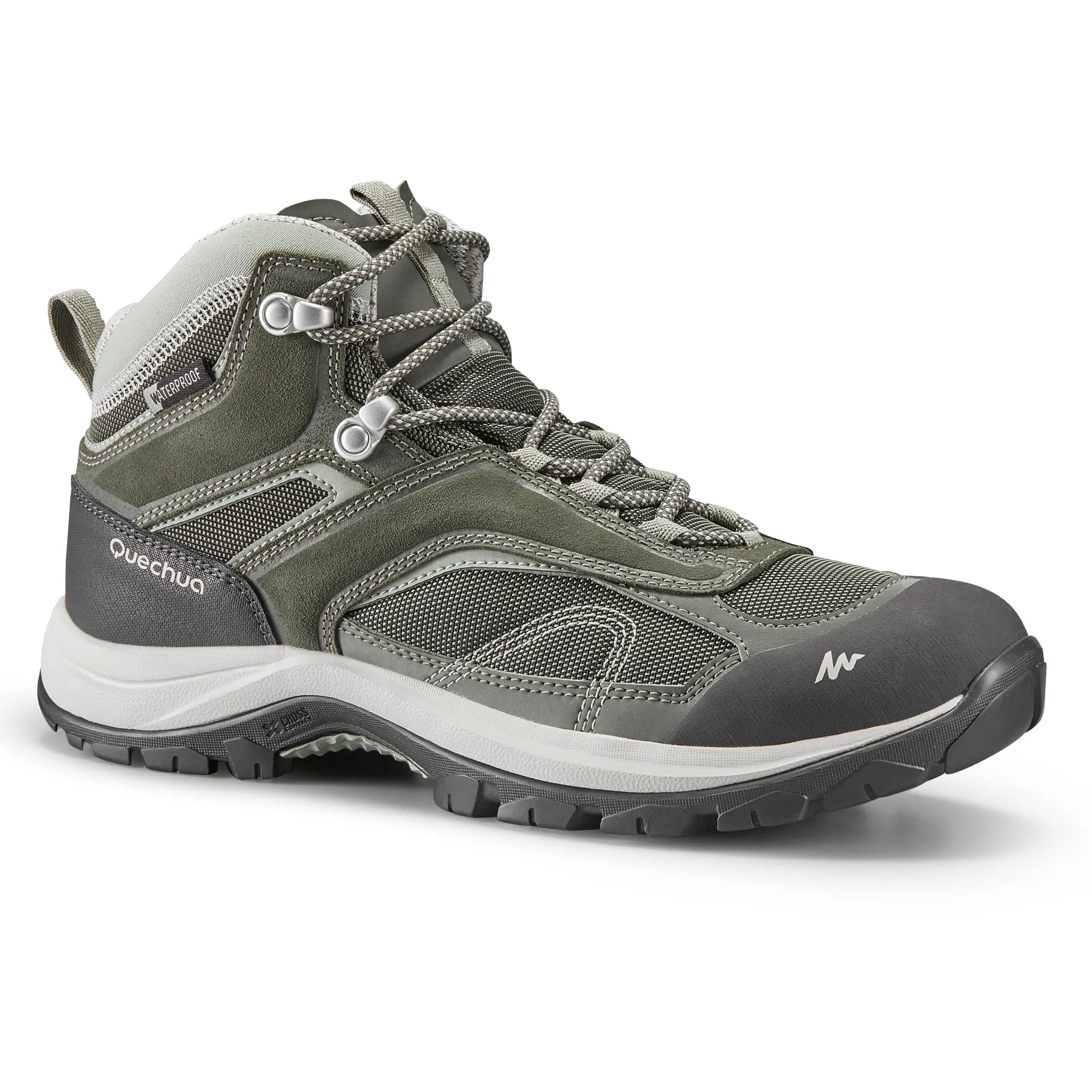 Price: INR 3999
Suggested/Used by: Samana P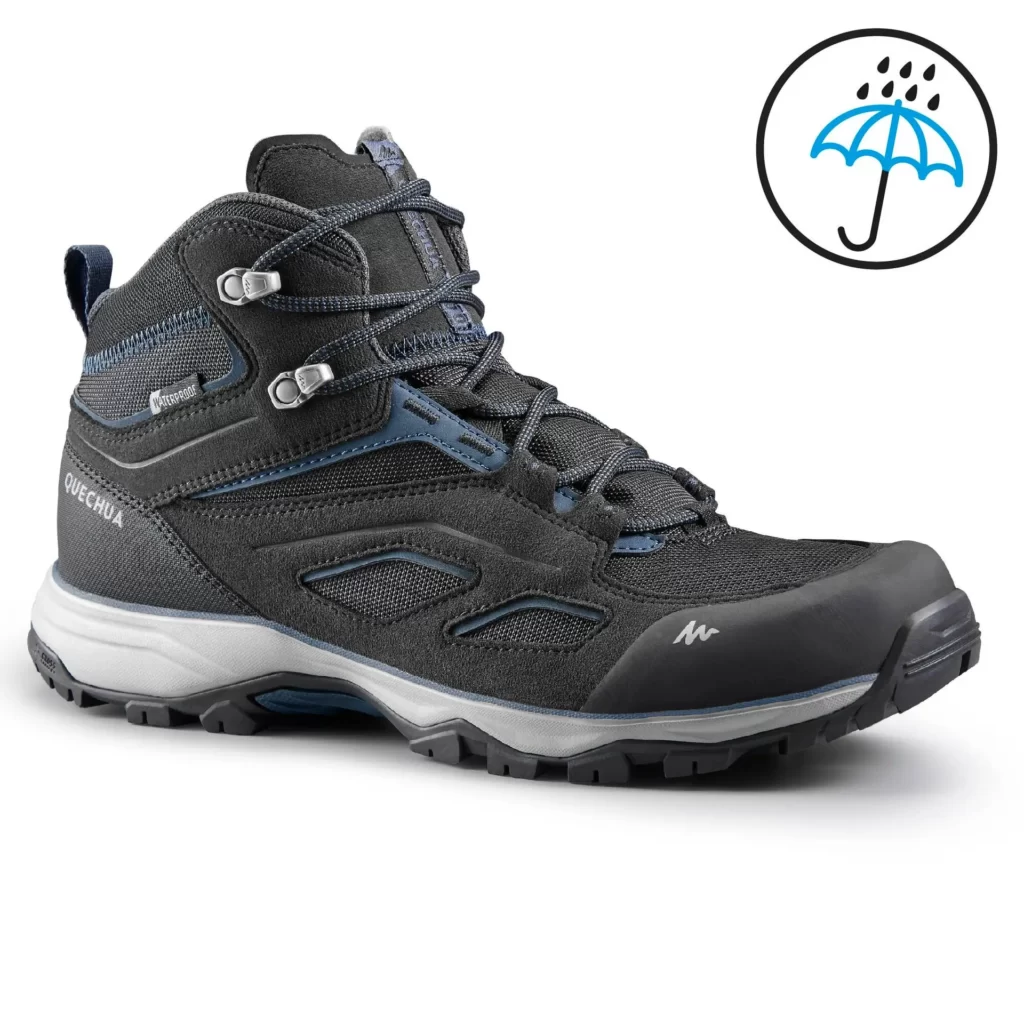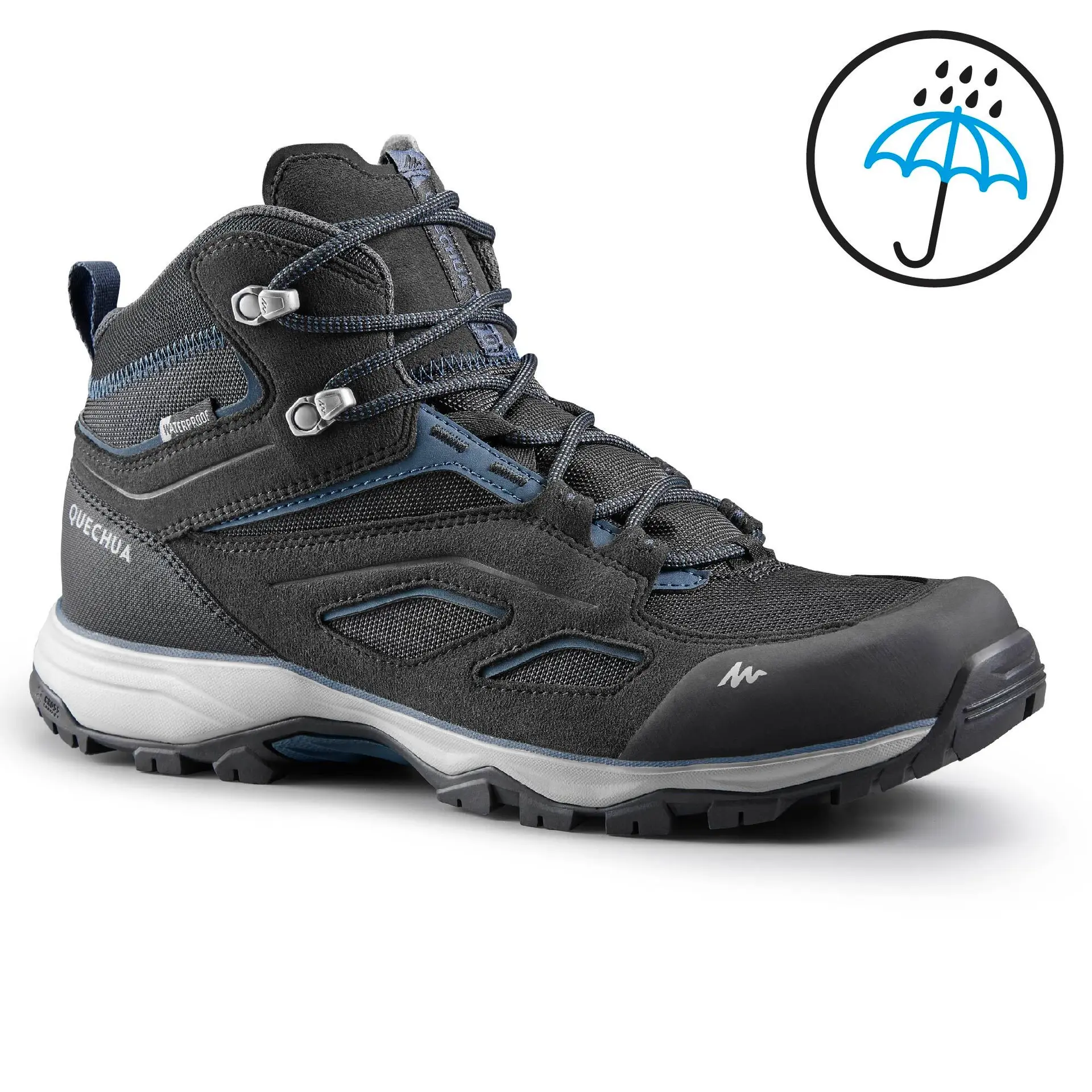 Price: INR 3999
Suggested/Used by: Shashi Kiran, Naveen

Review by Shashi
Pros
Good for snow trek or any treks

Weightless(less pressure on ankles)

Toe protection

Reasonable pricing
Cons
Not completely waterproof, water can enter above ankle level.

After few months, waterproof must be retained using a spray – High maintenance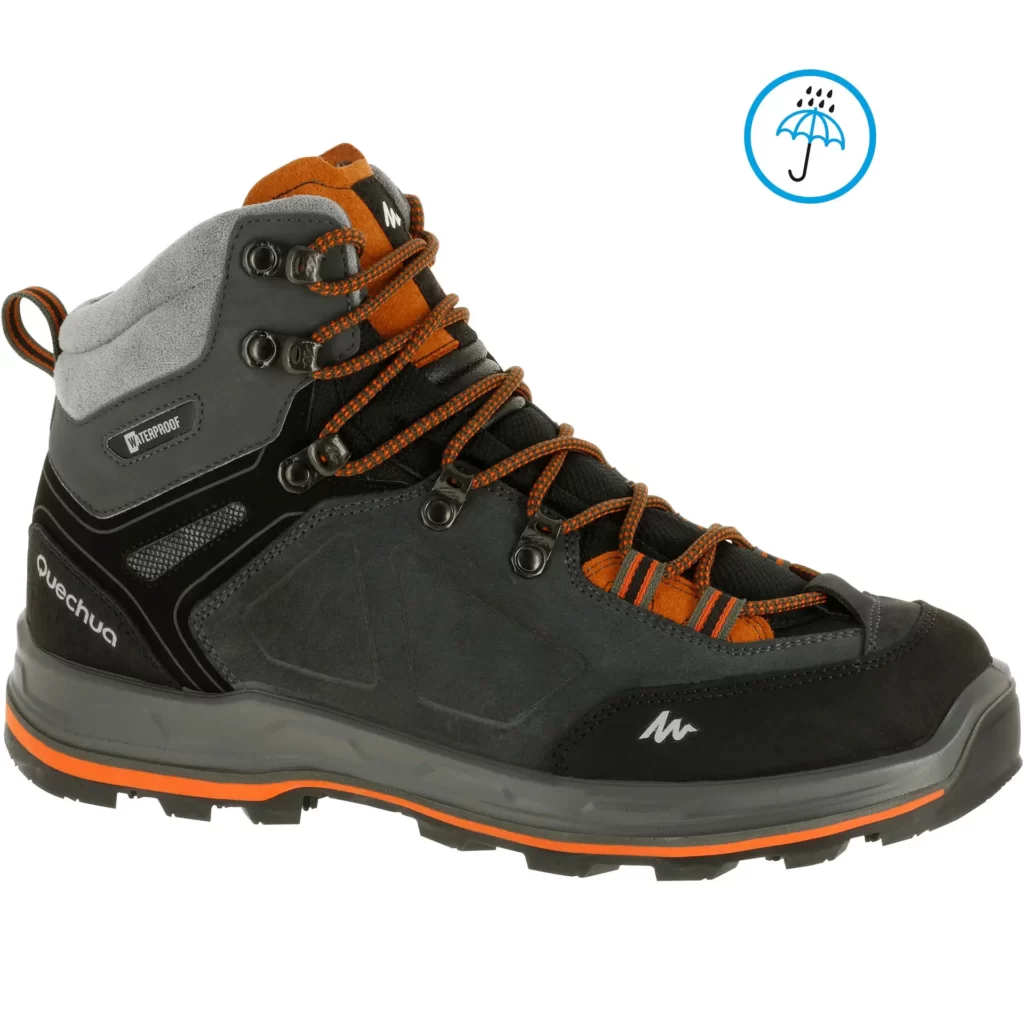 Price: INR 5999
Suggested/Used by: Abhilash Shettar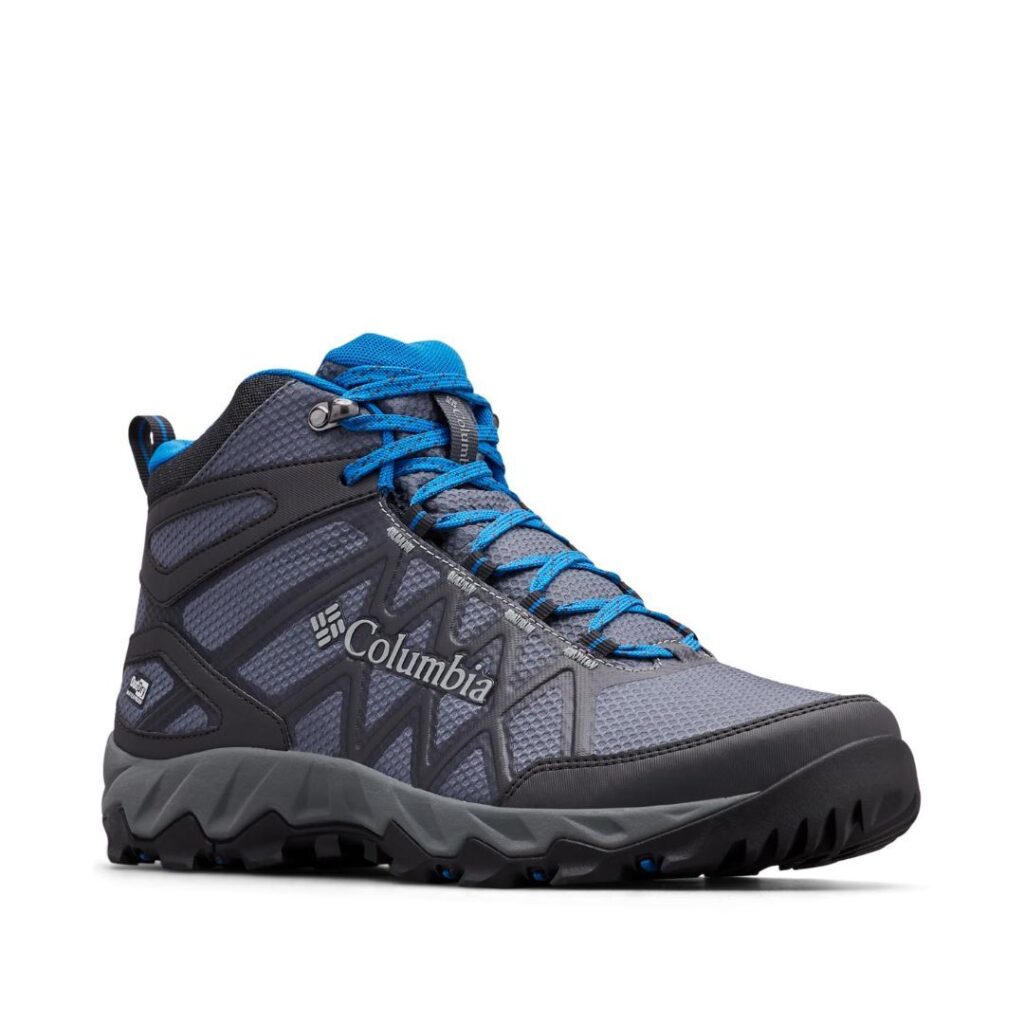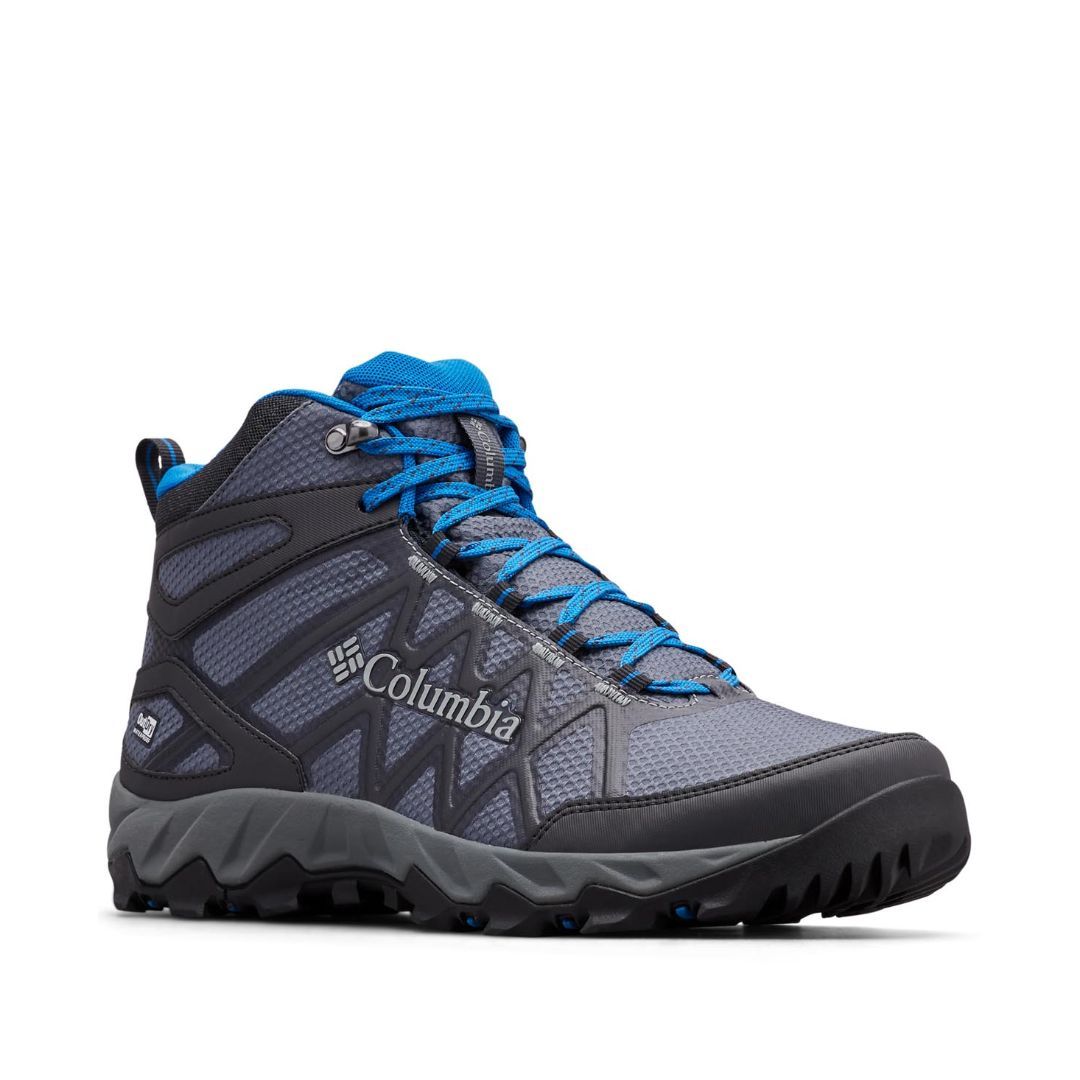 Price: INR 10999

Suggested/Used by: Abhilash Shettar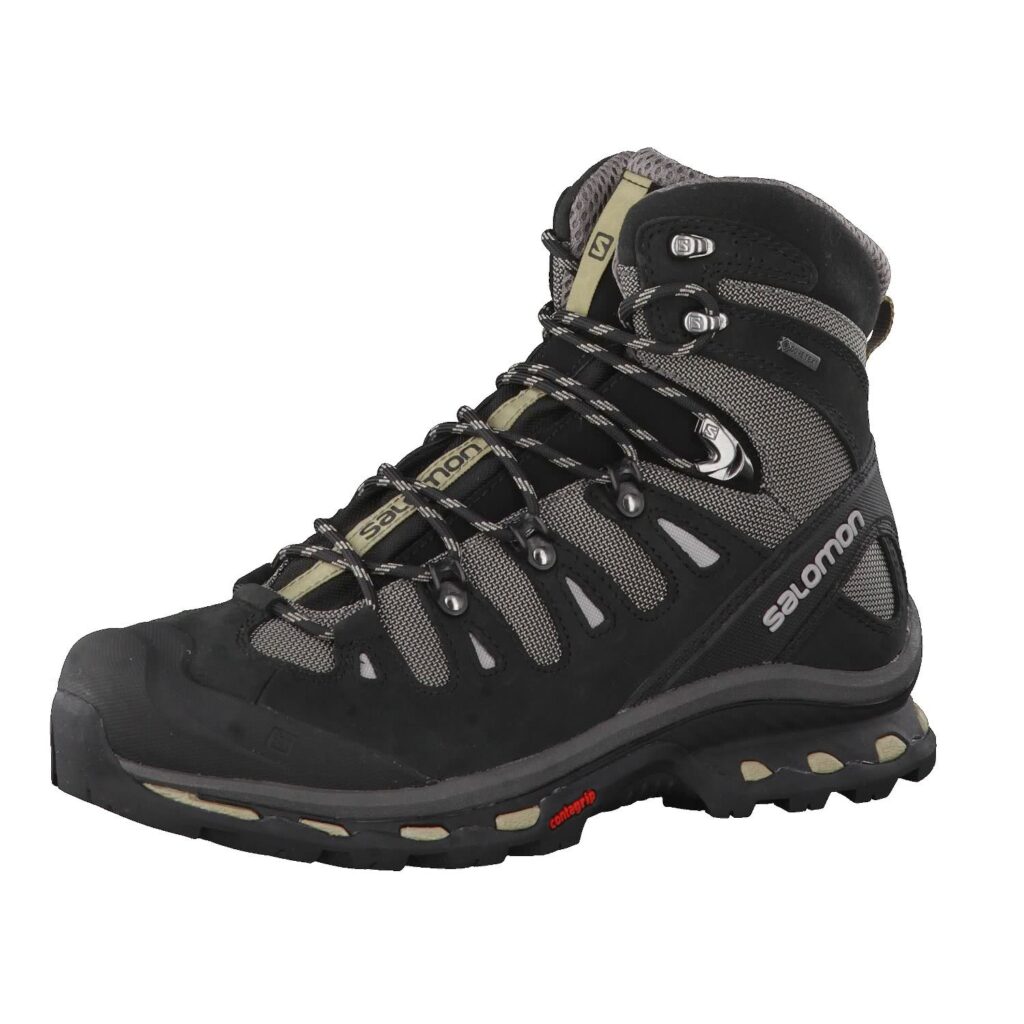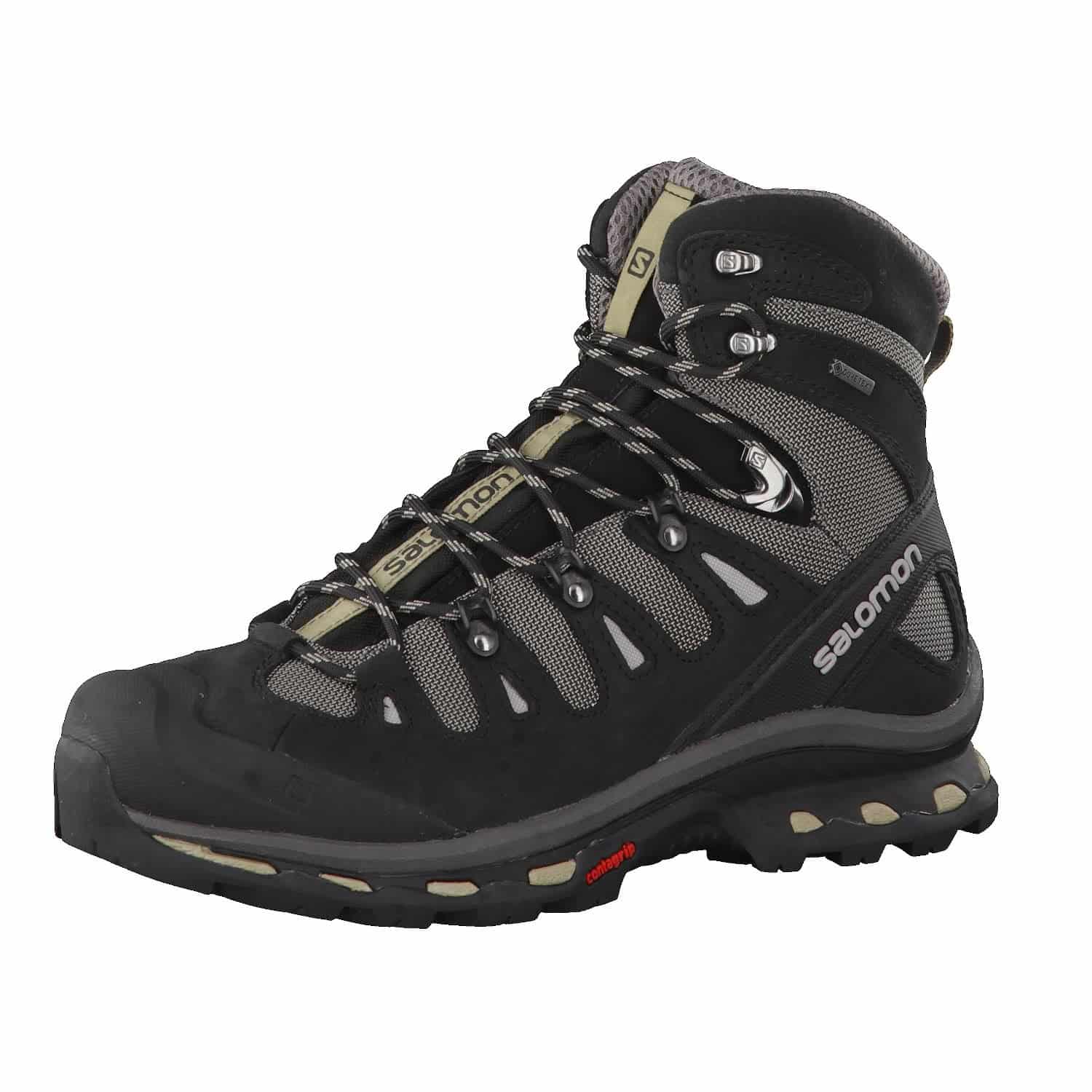 Price: INR 19000
Suggested/Used by: Jaidev Hattiangadi
Review by Jaidev
I use these boots for all terrains except for snow and ice on mountaineering expeditions. For that, I use Scarpa snow boots with a pair of automatic crampons.

I've used these boots extensively in the Western Ghats, eastern ghats and the Sahyadri for over 300km of trekking. 

I also use these as my approach shoes in the Himalayas on all my expeditions.

The best pair of boots, an excellent investment that holds good for over four years of extensive use.
Pros:
Rugged build performs excellently in all kinds of terrain.

Contagrip sole, which gives excellent traction, making the boots all-terrain, all-season boots

Great build on the ankle and the heel support that cradles the feet, making it comfortable over long distances

Completely waterproof, with excellent breathability at the same time

Precision sizing with wide foot support. This is one of the best wide foot backpacking boots globally.

The boots also support fixing microspikes and semi-automatic crampons for trekking in snow.
Cons:
Expensive for a beginner
Jaidev Hattiangadi says, "A beginner may go with a less expensive pair of shoes that's not bulky. Decathlon, Merrel, Adidas, Columbia are some excellent brands available locally. Just ensure you keep the below points in mind while choosing:
Mid or high ankle support;

A good sole for good traction(preferably Vibram);

Waterproofing(DWR or GTX coating)."
How to Break into Your New Shoes
One factor to keep in mind is that you should purchase one size bigger than your general size.

Additionally, you need to break into your new pair of shoes to prevent shoe-bite. For that, start using the shoes two weeks before your trek – go for gentle walks (don't run) and let the shoes take the shape of your feet.

Understanding the anatomy of trekking shoes, the buying decisions and different other things might sound complicated, but once you know the basics, the rest becomes a cakewalk. We hope that this article helped you. 
And still, if you have any questions: we are right here!