Layers of winter are tipping on the Himalayas, and freezing times are calling adventurous souls to pick up the challenge of breaking the snow. Hiking on snow is generally tricky and clumsy, but on the positive side, it improves endurance. It might sound difficult, but ask trekkers who have done it; they will tell you – "Of course, it's demanding. But I want to go again." Moreover, when legs start sinking, hearts start skipping beats, and it feels like friction is stopping you, a warm hand will always be there when you trek with a group. Here we are giving you 13 Best Himalayan Winter Treks in India. Choose one and get ready to freeze memories in the Himalayas.
1. Kedarkantha Trek
Kedarkantha Trek Distance: 20 km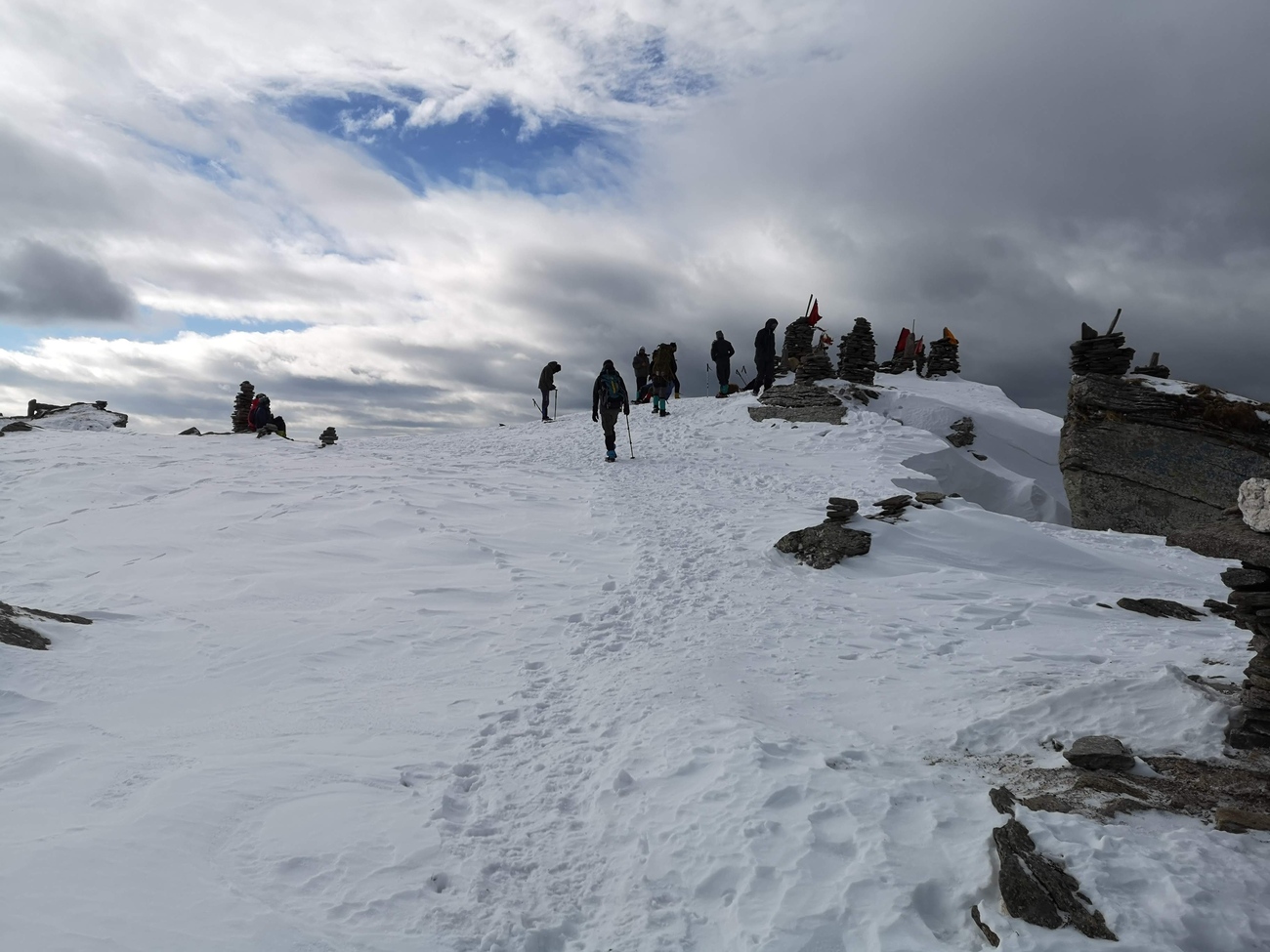 The thick pine forests above Sankri, dense oak forests, maple trees, shepherd huts, and frozen streams make the journey classic.
Why must one go on the Kedarkantha trek?

The drive from Dehradun to Sankri is an enchanting hill drive of 10-11 hours, stretching over approx 210 km via Mussoorie, Damta, Naugaon, Purola, Mori, and Natwar.
It is one of the best treks for beginners. For seasonal trekkers also, it's a boon and a quick getaway.
Sankri is a quiet and beautiful village in the Govind Pashu Vihar National Park.
Juda ka Talab is a frozen lake with a small island in the middle, thick pine and oak forest in the background, and an alpine meadow.

The trail also passes through a lot of picturesque bridges.

Look out for some shooting stars at night.
Watch out for many shepherd huts in open meadows as the trail continues to the base camp.
2. Brahmatal Trek
Brahmatal Trek Distance: 28 km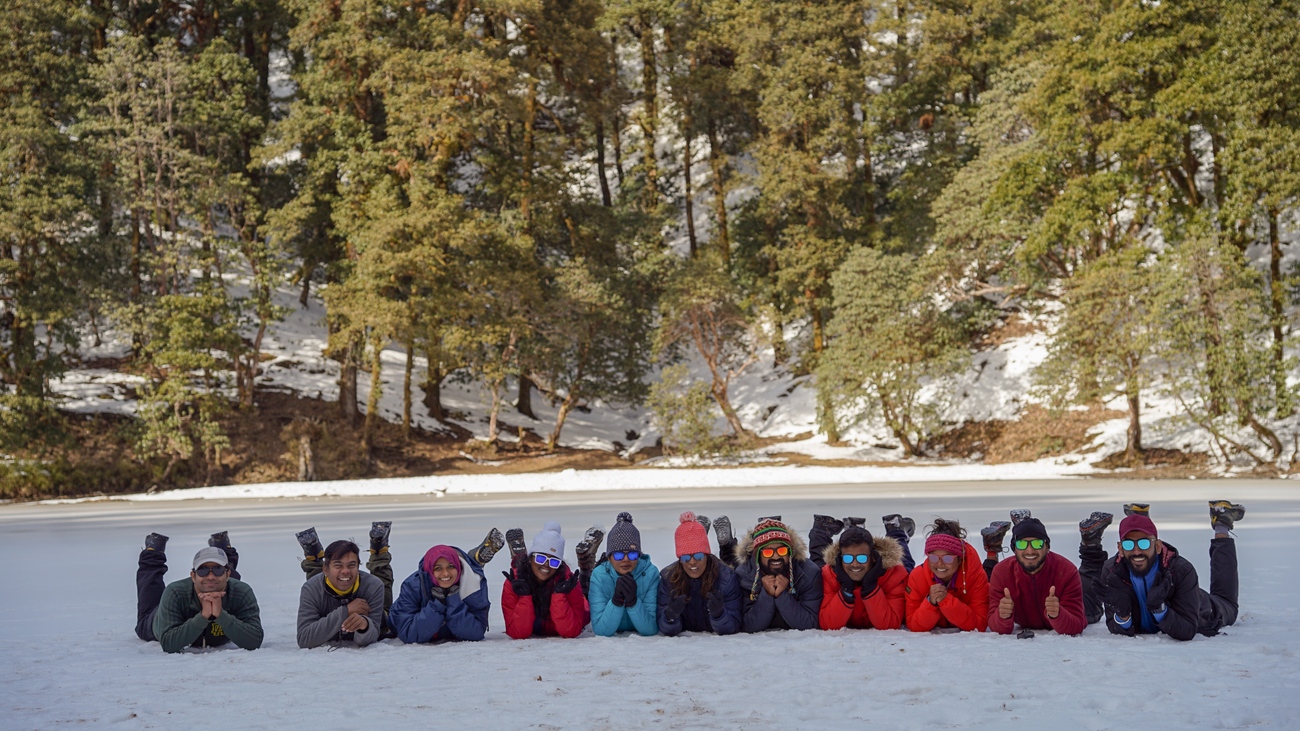 The Brahmatal trek is a 28-kilometre trek, starting at Lohajung, a base camp town in the Chamoli region of the Garhwal Himalayas. The 6 km hike from Lohajung to the Gujreni campground is traversed through deep conifer, cedar, oak, and fir forests. The Gujreni campground is located in the centre of a lovely open surrounded by oak and rhododendron trees and offers expansive views of snow-capped mountains.
3. Kasol Kheerganga Trek
Kheerganga Trek Distance: 26 km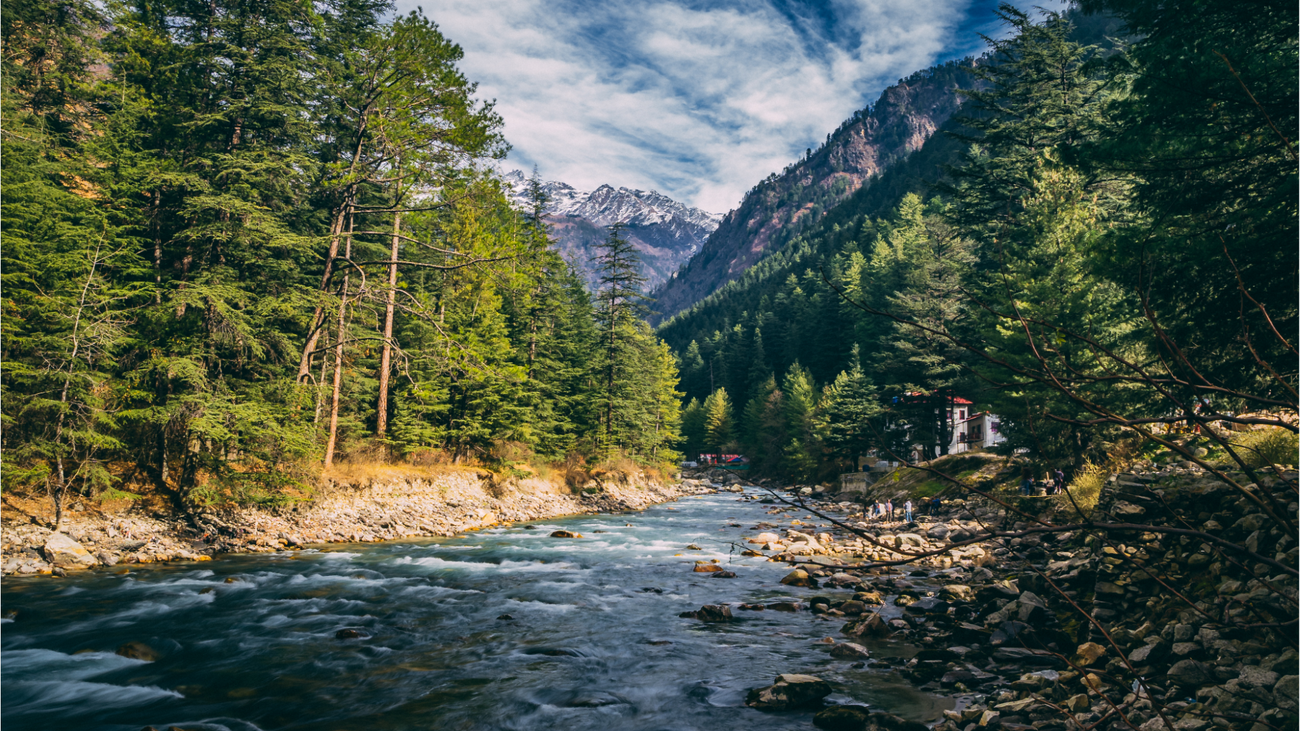 Kasol and Kheerganga are two places lying at different altitudes. Kasol lies at 1,580 m and Kheerganga at 2,956 m. To reach Kheerganga, trek for about 4 to 5 hours. But once one gets there, the natural hot spring awards one with warm love. And this love gulps you!
There are 3 different routes for Kheerganga:
Nakthan Route

Kalga Route

Tosh Route
Kheer Ganga (3050 meters) lies at the end of Parvati valley and is the last village while trekking to Pin Valley via Pin-Parvati pass.
4. Sar Pass Trek
Sar Pass Trek Distance: 48 km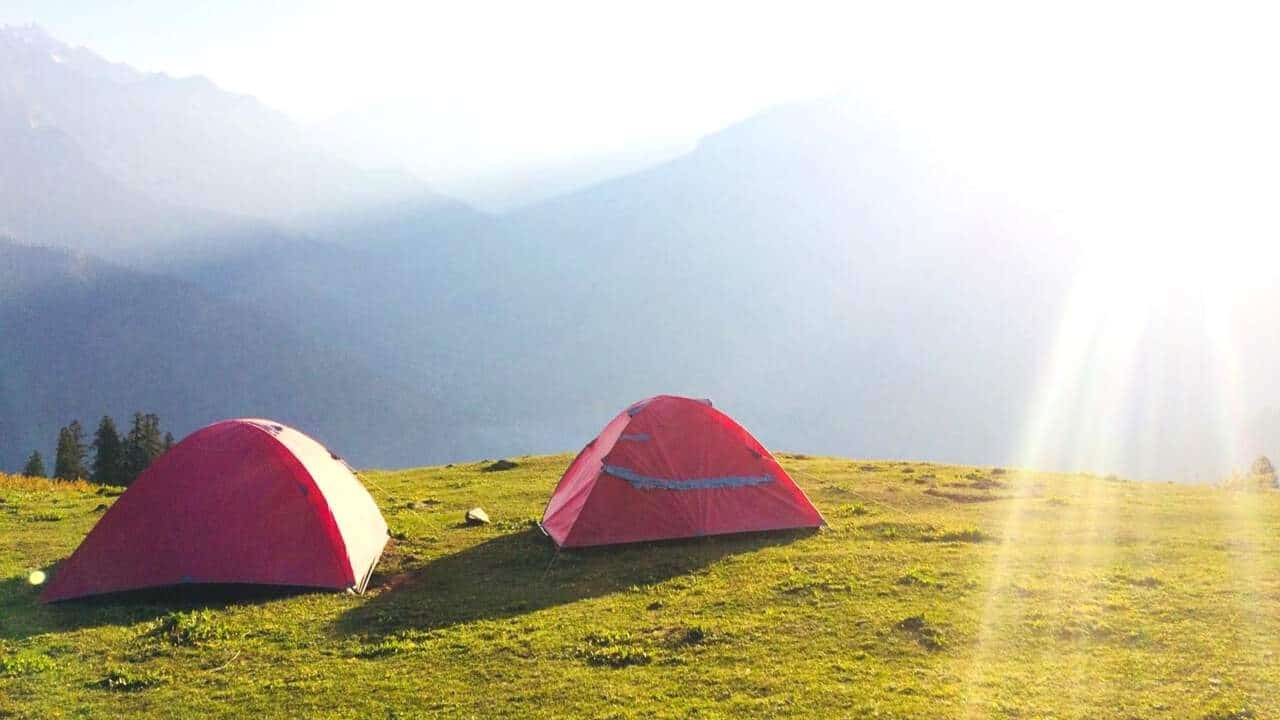 Located at an elevation of 13,850 feet, Sar Pass Trek features one of the most picturesque trekking routes, featuring flowing waterfalls, verdant meadows, and the unpolluted Parvati River. You may easily do it when you are in Kasol or Parvati Valley, and it is one of the most well-liked treks in the months of May and June. You might also want to look into Sar Pass Trek if you have any immediate plans to travel to Kasol. Both lovers of nature and thrill seekers will find bliss here.
5. Hampta Pass Trek
Hampta Pass Trek Distance: 26 km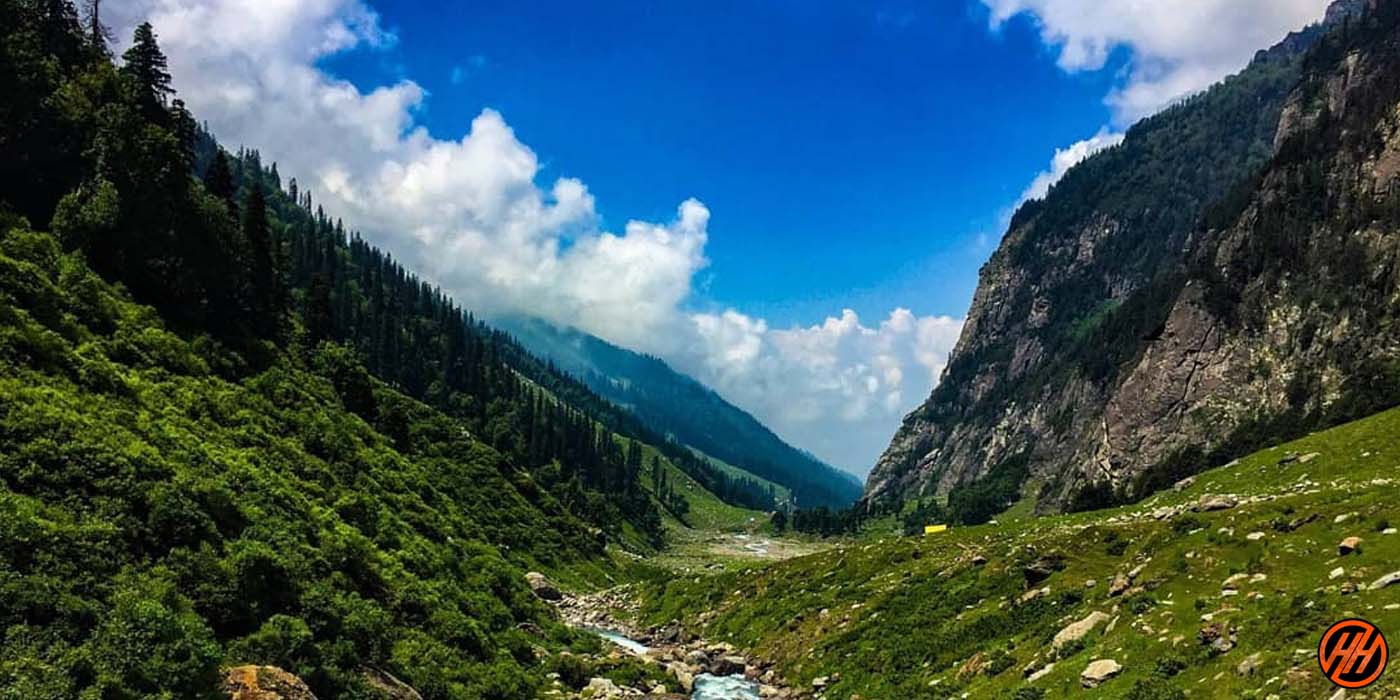 Considered to be a beginner trek, it has lots to offer to its trekkers in the form of vertical rock walls, waterfalls, hanging glaciers, pinewoods, rhododendron forests, open meadows, tiny lakes, and mountain peaks rising above 6000 meters, making this trek a must-do-trek for everyone. The extra surprise element in this trek is the visit to Chandratal Lake, which is a high-altitude glacial lake.
6. Kuari Pass Trek
Kuari Pass Trek Length: 28 km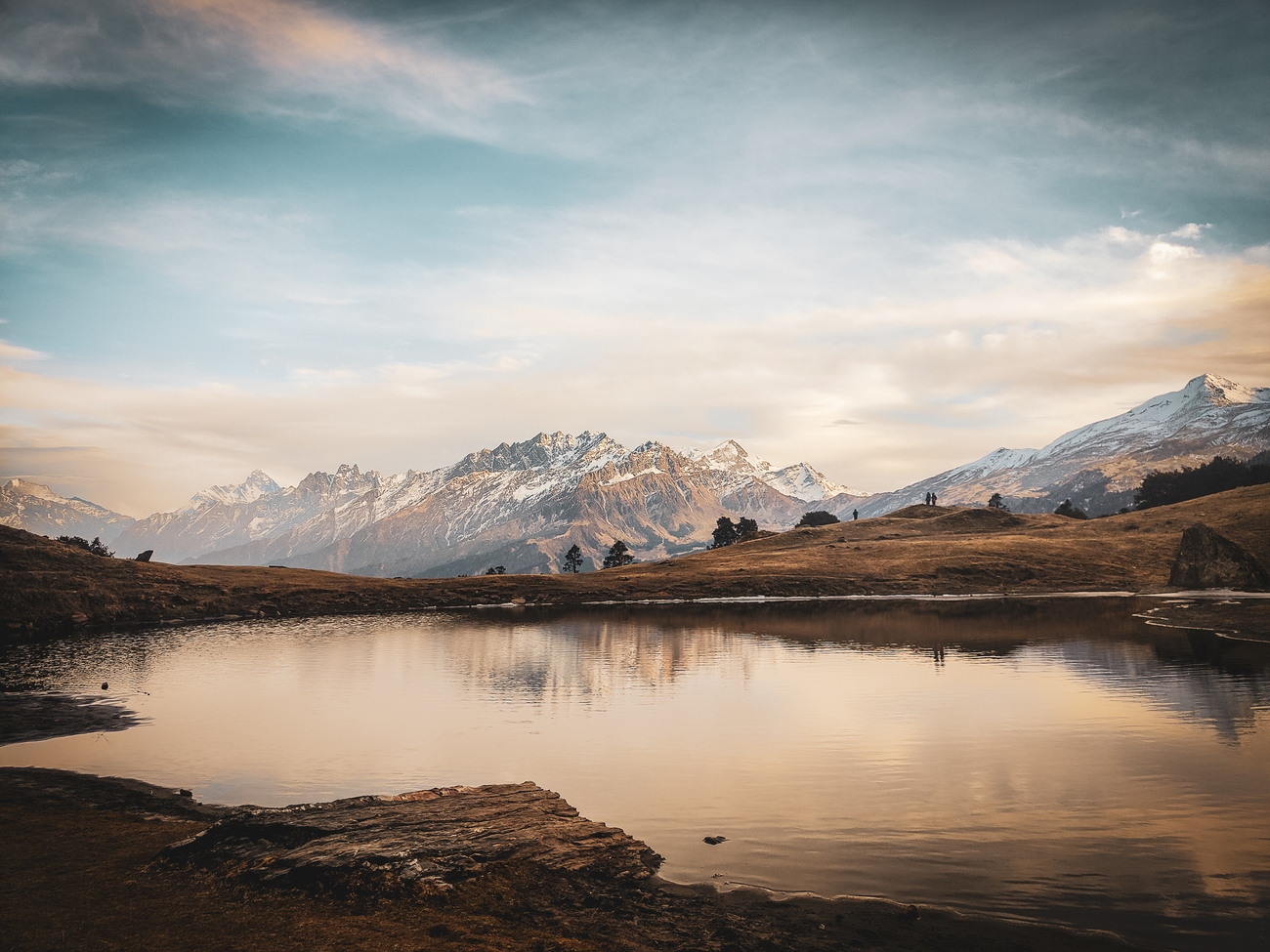 One of the most stunning treks in Uttarakhand is the Kuari Pass trek, which is situated in the heart of the Garhwal Himalayas. Its ease makes it a godsend for anyone who isn't up for a strenuous hike but yet wants to enjoy the wonderful sense of meandering through the pathways of largely untouched nature. Because Lord Curzon just so happened to find this trip route, the trek is recognized as Lord Curzon's Trails. The trek's highest point is 12,763 feet above sea level. The local flora and animals make the trek even more alluring and engaging. 
7. Pangarchulla Trek
Pangarchulla Trek Distance: 40 km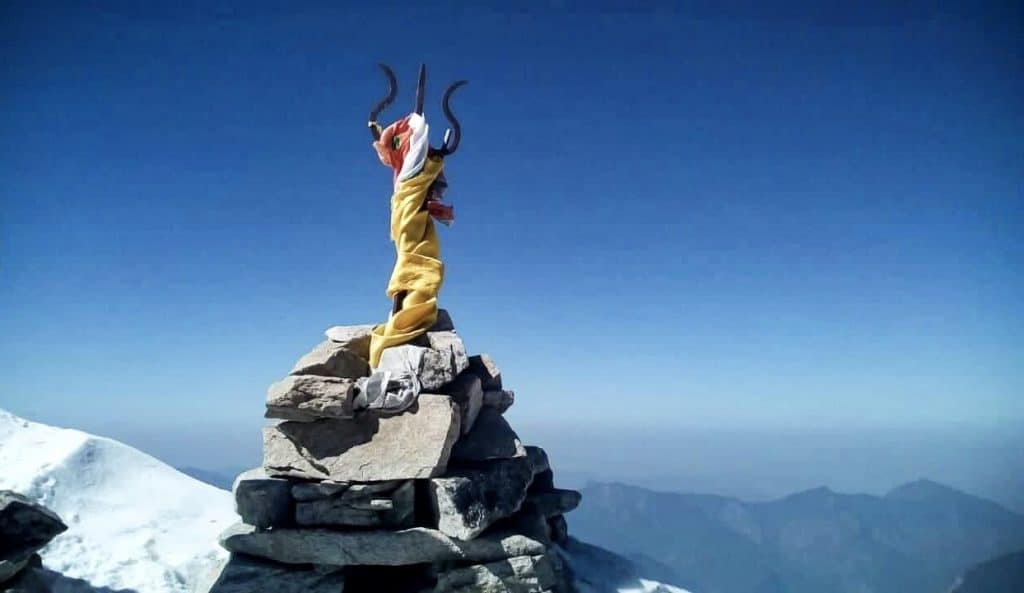 The trek route offers you one of the most captivating high mountain views, and it's considered to be one of Garhwal Himalayas's most celebrated treks! Resting at 15,070 0ft, it offers a perfect adrenaline test for mountaineering enthusiasts. We are not pumping your levels of expectation, but you will surely get to spot Nanda Devi to your northeast to all major peaks of Badrinath Valley and finally stretching to Kedarnath Valley peaks on the west, once you reach the summit.
8. Har ki Dun Trek
Har ki Dun Trek Distance: 44 km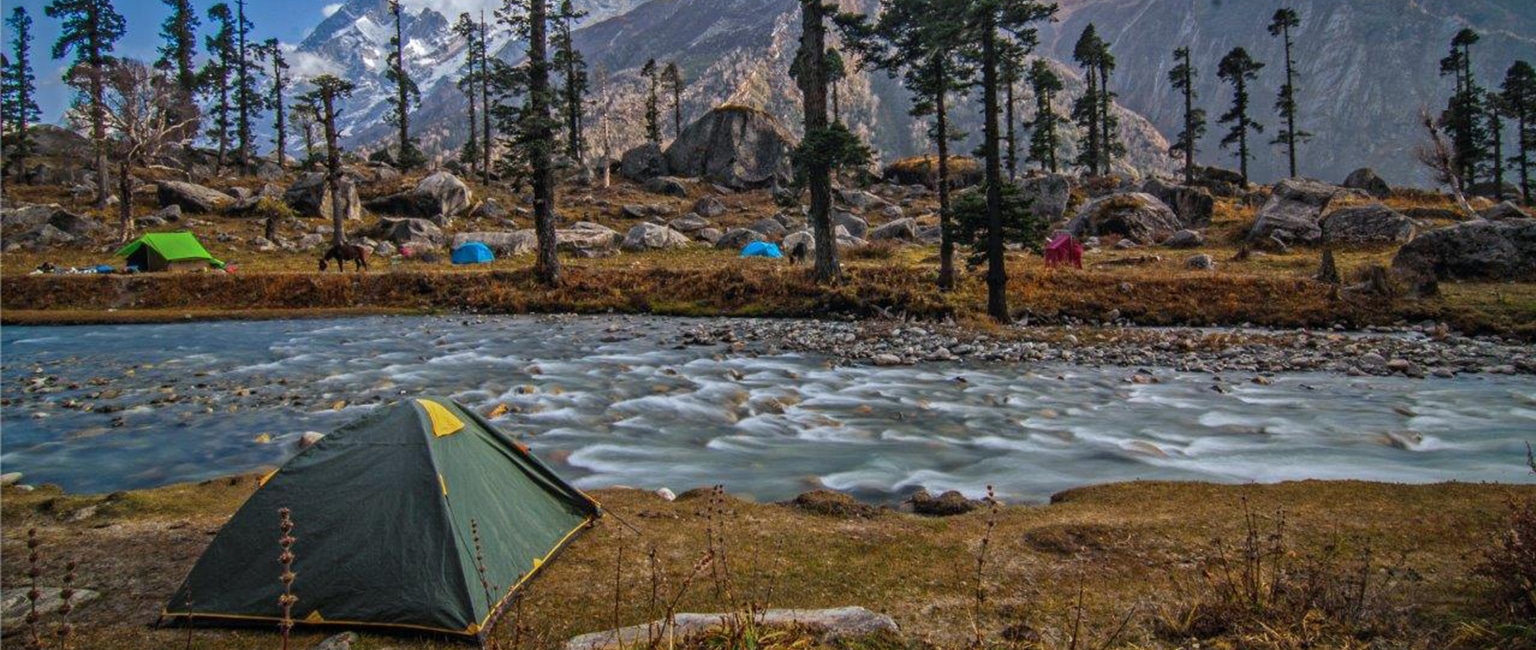 Cradling the Garhwal Himalayas, Har ki Dun is considered the 'Valley of Gods' and is also one of the oldest Himalayan trekking trails. Surrounded by snow-clad mountains and alpine vegetation, the trek takes you to an altitude of 3,566 m and acts like a gateway to heaven. According to the legend, Pandavas climbed on this stairway to heaven. 
9. Dzukou Valley Trek
Dzukou Valley Trek Distance: 22 km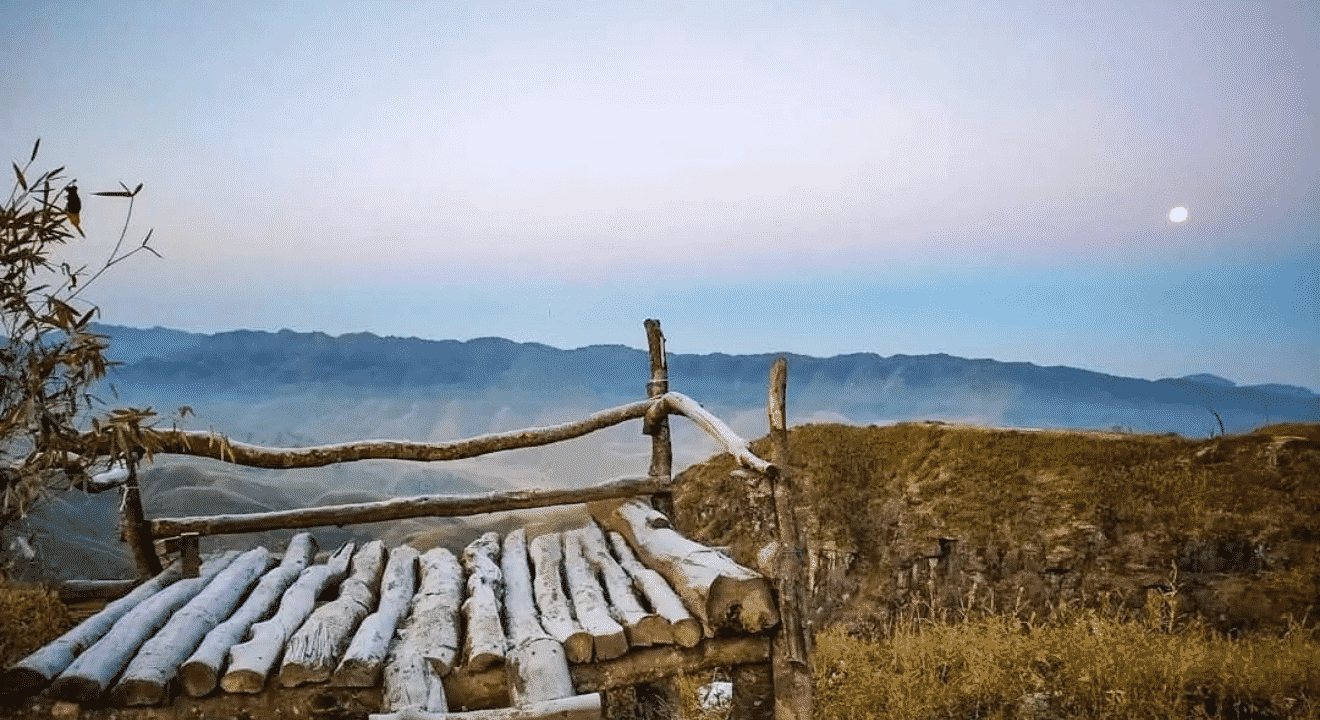 A signboard at Dzukou says, "Well, if you find it hard to go to Dzukou, you may find it hard to go to heaven." Dzukou Valley, which borders Nagaland and Manipur, is touted to be one of the best trekking spots in North-Eastern India. This testing trek adventure will be worthwhile for all avid trekkers, adventure seekers, and photography enthusiasts. 
10. Bhrigu Lake Trek
Bhrigu Lake Trek Distance: 26 km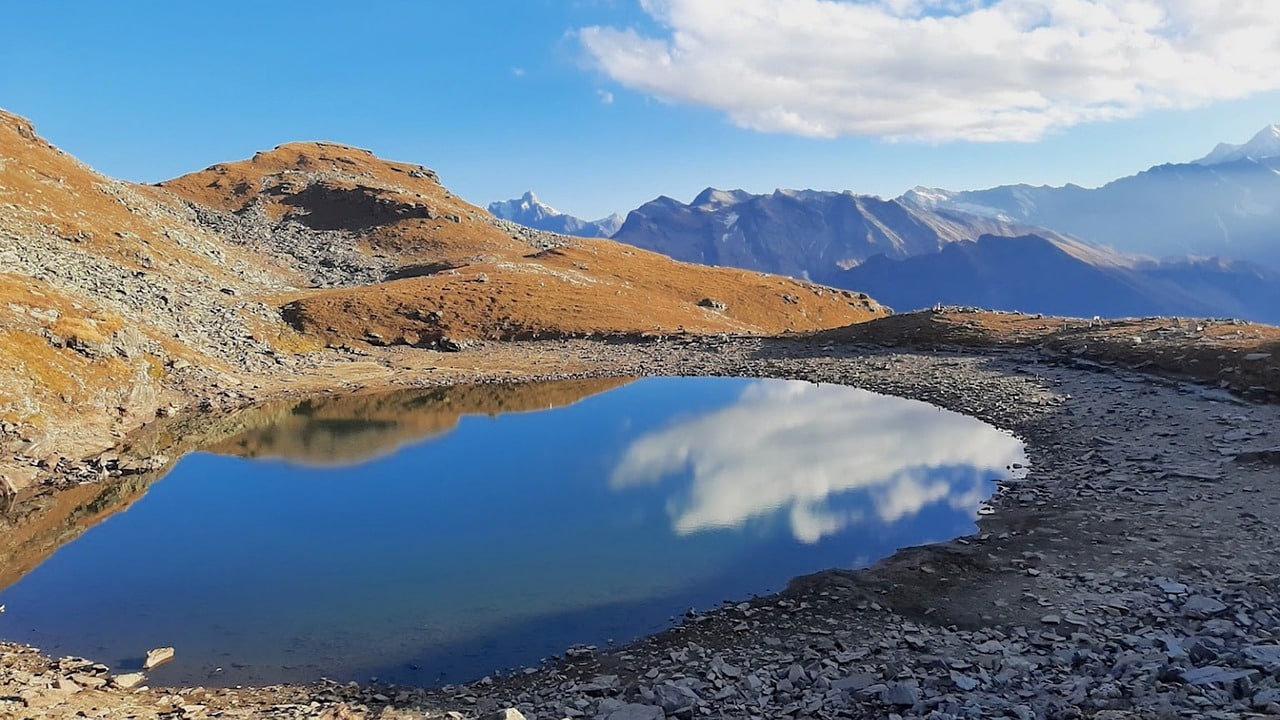 The Bhrigu Lake walk is popular among hikers because of the lake's rich mythology. This walk can be reached via Gulaba and is located in Himachal Pradesh about 20 kilometres north of Manali. It is well-known for being the spot where the revered saint Maharishi Bhrigu meditated. We do think that the walk offers more than just the lake, though. The grasslands of the Bhrigu Lake trip are a must-do.
11. Nag Tibba Trek
Nag Tibba Trek Distance: 16 km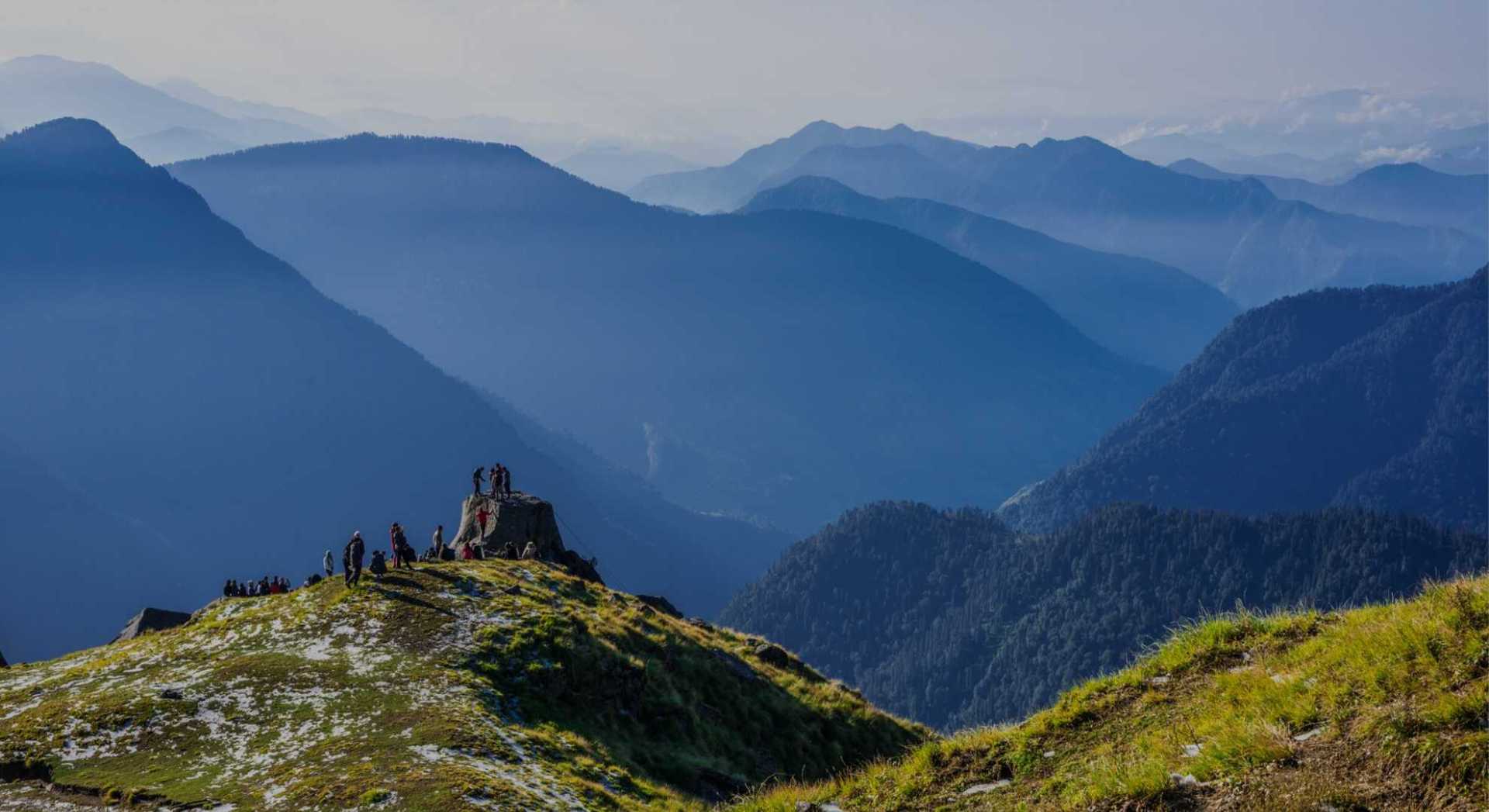 The Nag Tibba trek offers you a 100-degree view of the snow-capped Himalayan Mountains which certainly is a sight to behold! Nag Tibba aka Serpent's Peak is a part of one of the 3 ranges of the lower Himalayas. Located near Mussoorie, this place is perfect for a 2-day trek to refresh your mind and also fuel the wanderer in you.
12. Chandrashila Trek
Chandrashila Trek Distance: 18 km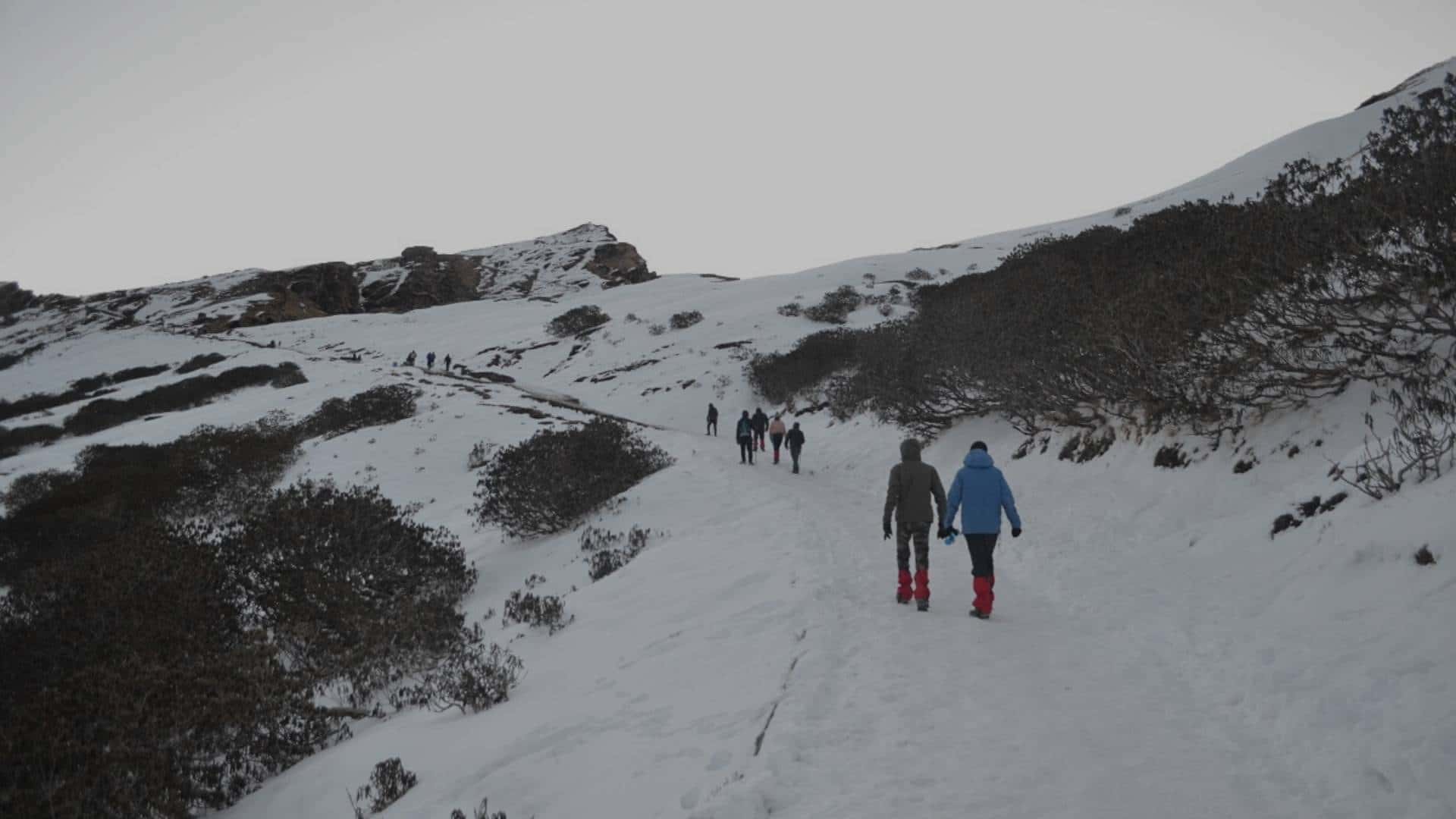 With a difficulty level of easy to moderate, the Chadrashila trek gives you more than what you work for. It has something to offer for everyone- this trail will enthral the soul of any birdwatcher for it has some of the most exquisite breeds of birds to watch. The snow makes the trek as picturesque as ever and easy. The view gives you a peek at the most breathtaking peaks of Western and Eastern Uttarakhand.
13. Parashar Lake Trek
Parashar Lake Trek distance: 16 km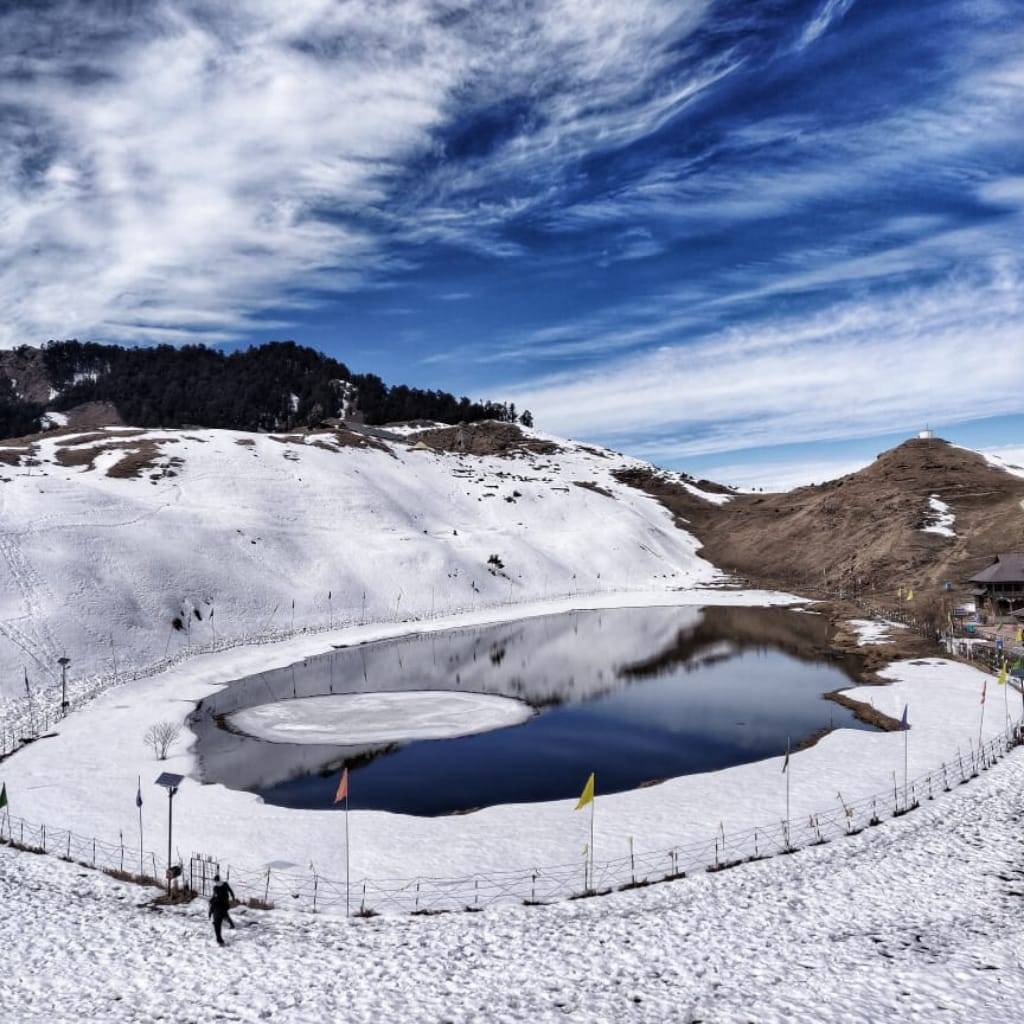 One of the most stunning and essential treks in India's north is the Parashar Lake Trek. The floating island in the lake is well-known.  You need to be cautious because the tiny floating island floats around the lake's edge.