Many reasons pull you out to trek. You gain mental, physical and spiritual fitness by trekking. But when there is a boatload of positives of trekking, why does not everyone indulge in experiencing the purest pleasure on the earth, i.e., trekking? Moreover, what are the reasons why you have not trekked with us? 
Sometimes there is a layer we create to save ourselves from slight discomforts—like walking long paths, sleeping in tents, eating simple food, etc.—that discourage us from trekking. There is a need to break open this layer because if we remove the superficial layers, the benefits of trekking are far more. I am listing a few reasons that discourage people from advancing to trekking. 
9 Reasons Why You Have Not Come On a Trek With Us To Date?
You believe Trekkers are a different species altogether.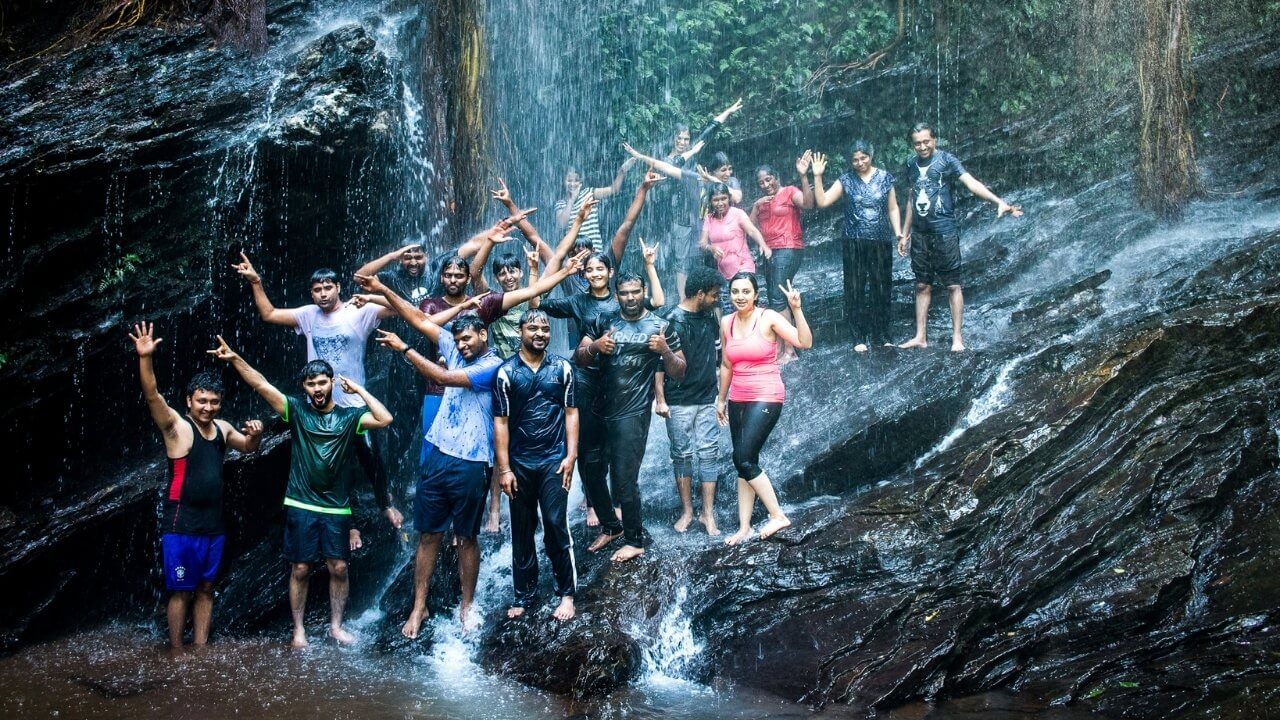 You feel you are not into sports, let alone adventure sports. You enjoy biryani, pizza and beer on a Friday night rather than being jammed in the traffic for a trek. 
In truth, everyone feels the same. Until that initial anxiety of packing and getting onboard doesn't subside, trekkers want to run away. But later, they ALWAYS applaud their decision. 
People have been trekking for centuries. Earlier it was a way of life for people living in mountainous regions. Let's bust a myth; trekkers are not abnormal people. They don't bathe in the sand, sleep in water and chew leaves when hungry. In fact, they are among the happiest and most caring kind who enjoy spending quiet moments and walking long distances in the wild. A trek is their call for some physical fitness. 
Still, if you find it hard, you might have been bitten by a lazy bug. Swoop it away and sign up for your first trek. 
You feel you do not have the proper gear and that you would not be able to carry backpack throughout the trek.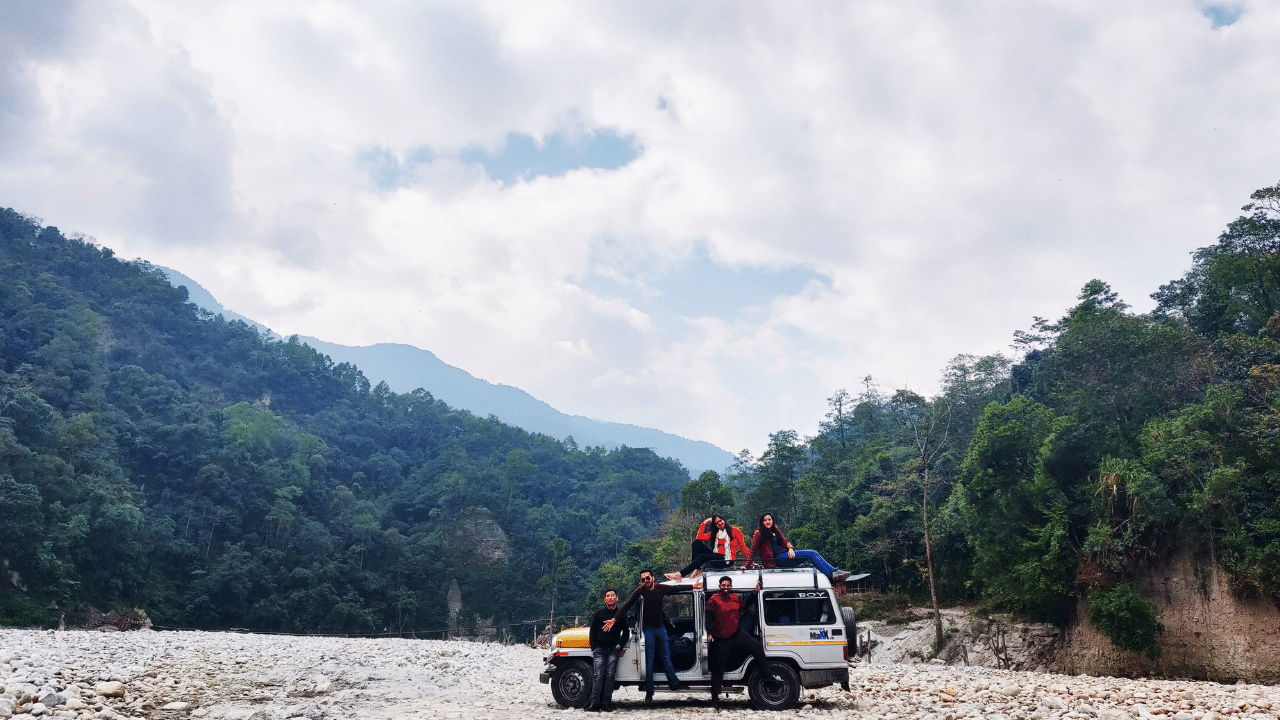 I get it; you are confused. You don't feel pumped to take up an adventure, only to regret it later. 
No worries. AT PTU, we rent gear, including socks, shoes, jackets, and trekking poles. In addition, you don't need to carry your big backpack to the summit on many treks in the Western Ghats. Most of the hikes in western ghats are a day long. As we reach our base, we leave our big backpacks and carry smaller ones with essentials like water bottles, lunch, energy bars, raincoats, etc.
This is a tip for beginners. This doesn't mean that you don't practice with your big backpack. You carry your bag on treks like Kumara Parvatha in the Western Ghats and other Himalayan treks. 
The option of offloading backpacks on mules is also available. Although, we do not advise people to opt for mules every time for sustainability reasons and for trekking's own sake. If you plan to take up hectic treks in the future, consider building core muscles. 
Time Investment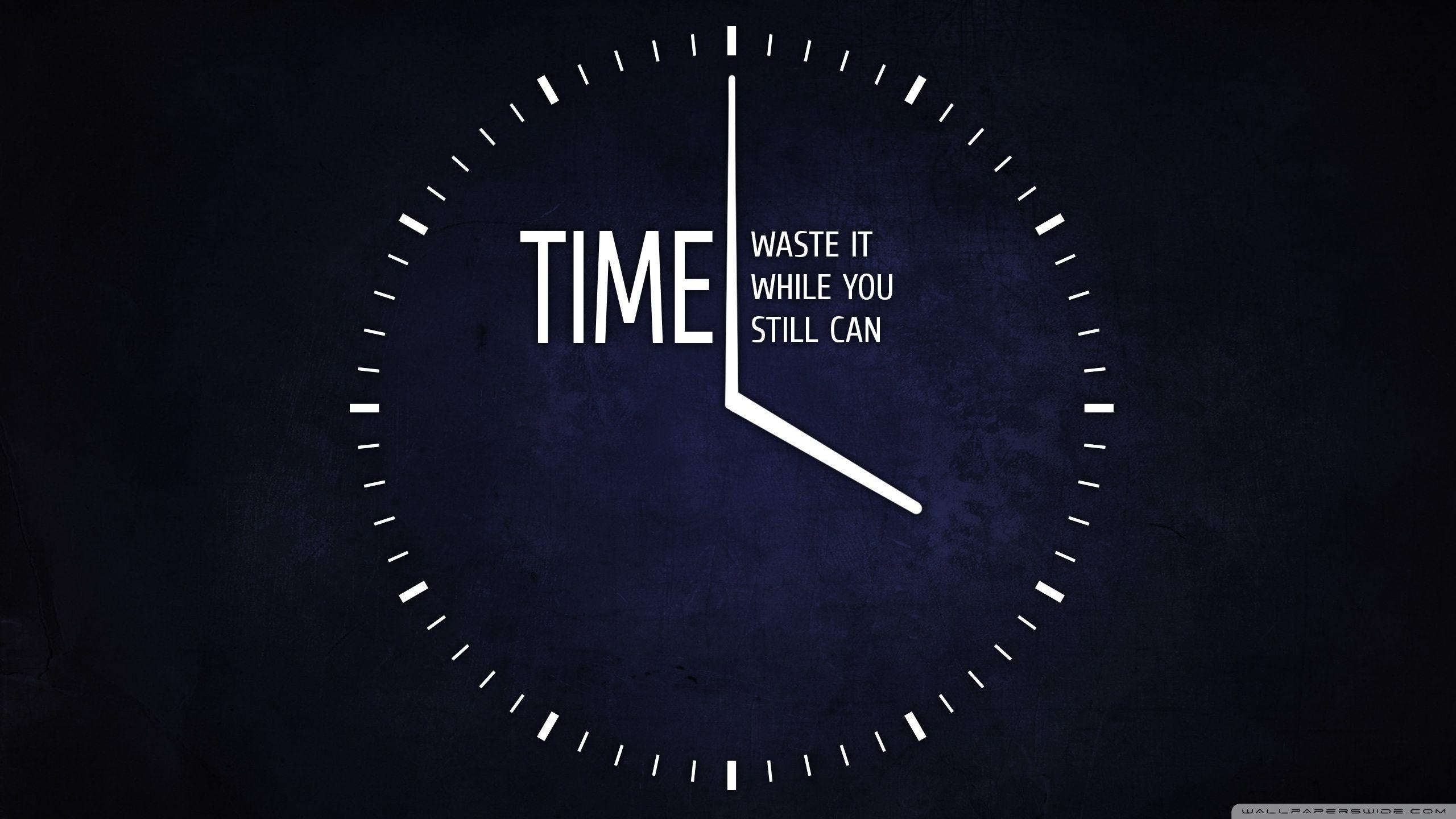 You have heard about us and plan a beginner's trek soon. But your work haul or other plans keep on delaying it. You still scroll multiple hours on Instagram, looking at the batches that return with flying colours, but you don't feel ready. Listen! You will never be completely prepared. 
We advise you to do it just before you are 100% ready. Spending time in your own company, doing things that you will eventually love, meeting people and witnessing nature is the best investment you can make. 
We also have beginner hikes just 2 km long that we complete in 7-8 hours. Hiking is not that time investing.
You consider yourself unfit.
You think you can't handle the terrain of a trek. Wrong. We have seen people in their 60s and 80s who make it happen.
If you have a disease and your doctor has advised you not to exert physically, it's okay. It is better you rest. But for others, remember, there is nothing that one human body can handle and another cannot. It's just your brain. You should take your time and try at least three beginner treks before you finally let trekking go.
This does not mean you come unprepared. You should hit the gym, run, exercise, and stretch to make yourself flexible and robust enough to take any trek possible. 
You have a phobia of height, water, and leeches.
Trekking is not about getting to a height with a steep fall on both sides. These days all information is available on the internet about the trek trail. It is better to do a little research before hitting the trail. 
Fear of water is also manageable. When you trek in a group, you are never alone. Hold a hand, take your leaders' help, and they will guide you. 
As far as Leeches are concerned, yes, they scare the hell out of everyone, but you will go out there even in shorts once you are bit. They are that harmless. 
You are still choosing the best trekking company.
At PTU, we conduct treks professionally. Alcohol is not allowed.
Adventurers from everywhere trust us. More than 50,000 travellers over the last five years have placed their trust in us and are glad that they did so!
Acclaimed by Tripadvisor & ATOAI

– We are a proud recipient of the 2019 Certificate of Excellence from Trip Advisor and are affiliated with the Adventure Tour Operators Association of India (ATOAI).

Our priority is safety

– Our trek leaders are trained to ensure the safety & security of our travellers. They're well equipped to provide first-aid & proper care in case of emergency. 

Experienced team

– We have an incredible and diverse group of more than 60 Trek Leaders who are well versed with trek routes, are super adventurous, and are always on their toes to sprinkle happiness.

Other Feathers Of Achievement On Our Hat

We've closely worked with Decathlon, Cognizant, Intel, ITC Hotels, 91 SpringBoard, and several other companies.

We've been featured on multiple platforms like Bangalore Mirror, The Hindu, ScoopWhoop, and other reputed platforms.

Jatin Munwar, our Co-Founder, was invited to speak at TEDxPESITBSC. There he shared his incredible experiences and ideas behind forming PTU.
Read What Makes us Different – An Insight Story!
You suppose PTU only serves in Karnataka?
Another reason that might stop you from coming with us is that you are based in another state than Karnataka.
We started from Karnataka. But now, we have multiple departures from Hyderabad and Delhi. We conduct many tours in the Himalayas, the Northeast and the Northern states, including Rajasthan, Meghalaya, and Arunachal Pradesh.
You are waiting for your friends to accompany you on a trek.
Everyone must do at least one solo travel. Even one experience can change your whole life.
The number of solo trekkers often outweighs trekkers who come in groups. Women trust us because of our professionalism—moreover, one female and male leader accompany each tour. 
You think you will get all the trekking related information by reading our newsletters, blogs, and website itineraries.
Yes, but will you get the real experience? 
Choose our hospitality once, then decide for yourself. 
Trust us; being a human means being social. You enjoy new friends, want to realise your inner revelations, look for happiness, and a sense of achievement is your food. Trekking makes it all happen. Lastly, money and luxury define your lifestyle, but trekking is where you will find the actual meaning of life.
Now that you have no other reason that is stopping you from trekking, when are you booking: