With its pedigree rooted in the lifestyle of Cholas and Pallavas, Tamil Nadu brews with one of humanity's oldest and most preserved civilisations. Multicoloured temples, garishly painted humans, mythological figures, gigantic gateways, the music, and food splashes the state with unmatchable characteristics. Here is a guide to Tamil Nadu if you visit the state for the first time.

About Tamil Nadu

Tamil Nadu always timed its choices consciously to follow its interests and not fall prey to foreign invasions and influences. The varied history, influx of traders, and separation of Tamil Nadu from its Northern counterpart by the Deccan Plateau have pushed the state for economic growth while conserving its culture. Its strategic location has served as a good point for trade and maintaining maritime relations with other countries. These reasons have advanced Tamil Nadu as "the Manufacturing Hub of India". 
Chaotic streets woven with temples, thrifty culture, sacred shrines, and ancient pilgrim routes speak the same language but in different styles. Modernising with time, preserving its history, and growing its economy, Tamil Nadu has witnessed numerous eras of change with Chera, Pandyas, Sangam, Kalabhras, Cholas, Pallavas, and others. However, it has always stood the change of time.
Tamil Nadu is the Mecca for travellers. Madurai – "the Cultural Capital of India", Coimbatore – "the Manchester of India", Chennai – "the cultural, economic and education centre of South India", temple towns of Thiruvannamalai, Tiruchirapalli, Kanchipuram, Rameshwaram, etc., give myriad options to tourists for an authentic Indian experience. Many temples ruled over by Cholas, Pandyans and Pallavas have emerged as UNESCO World Heritage sites. 
The state is superabundant with hill stations like Udagamandalam, Kodaikanal, Yelagiri, and Meghamalai provide respite from sun rays and heatwaves.
Brief 8 Day Itinerary for Tamil Nadu
Day 1
Arrival in Mahabalipuram.

Visit Shore Temple, Arjuna's Penance, India's Sea Shell Museum, Cavern Temples and other UNESCO preserved Group of Monuments.
Day 2
Mahabalipuram – Pondicherry.

Visit the French Quarters, Aurobindo Ashram

Rock Beach, Paradise Beach

Taste French Cuisine
Day 3
Meditate at Auroville. Book your tickets one day before for meditation.

Music lovers must head to SVARAM.

Come back to Pondicherry; stay for the night.
Day 4
Pondicherry to Thanjavur via Chidambaram. 

Visit Pichavaram Mangrove Forests

Go to Thillai Nataraja Temple and other temples in Chidambaram.

Reach Thanjavur at night.
Day 5
Shop Thanjor Paintings, textile and saris

Visit Gangai Cholapuram,

Brihadeeswarar Temple

,

Kumbakonam Temples

Visit Kandiyur
Day 6
Go to Thanjavur to Chettinad. 

Chettinad Palace, Chettinad Museum

Temples including

Vairavan Kovil, Iraniyur

Heritage walk and sightseeing

Try Chettinad Cuisine.
Day 7
Thanjavur to

Madurai

Kutladampatti Falls

Meenakshi Temple

Admire Thirumalai Nayak Palace and visit Saint Mary's Cathedral
Day 8
Best Time To Visit Tamil Nadu
October to February.
Places to Visit In Tamil Nadu
1. Historical Architecture
By Pallavas
The Pallava dynasty was a Tamil dynasty that existed from 275 CE to 897 CE. They gained a reputation after the downfall of the Satavahana dynasty. The Pallavas are best noted for their patronage of architecture. The Dravidian style of temple architecture began with the Pallava rule.
Rock Cut temples
A rock-cut temple is carved from a large rock and cut to imitate a wooden or masonry temple with wall decorations and works of art.

Places to Visit
Mandagappattu

Mahendravadi

Mamandur

Tiruchirappalli

Vallam

Siyamangalam

Tirukalukkunram
Monolithic Rathas and Mandapas
Monolithic Rathas (temples in the form of chariots) and Mandapas (cave sanctuaries) belong to the Mamalla group from 630 to 668 AD. Free-standing monolithic shrines called rathas (chariots) were constructed alongside pillared halls during this period.
Places to Visit
Panch Rathas – Mamallapuram

Arjuna's Penance – Mamallapuram
Structural Temples
The Rajasimha group encompassed the early structural temples of the Pallavas when a lot of experimentation was carried out.
Places to Visit
Kailasanatha temple at Kanchi

Shore temple at Mamallapuram
There are over 40 monuments in the Group of Monuments at Mahabalipuram, including Five Rathas, the colossal rock carving of Arjuna's Penance depicts scenes from the Mahabharata epic, Ganesh Rath, Krishna's Butterball, Seven Pagodas, etc. What is astonishing is that six of the seven pagodas are submerged underwater. Only one, the shore temple, is accessible to the public. The archaeology department has placed huge rocks around the temple to save it from the perilous waves.
By Cholas
Cholas became prominent in the ninth century and established an empire comprising a significant portion of South India. They were patrons of art and architecture. The temples built by them were a hub of cultural, economic, and political activities in those times. Thousands of inscriptions found in the temples provide detailed information regarding the administration, society, economy and culture of the Chola period. 
Places to visit
Great Living Chola Temple

Brihadisvara Temple at Thanjavur

Brihadisvara Temple at Gangaikonda Cholapuram

Airavatesvara Temple at Darasuram.

Vijayala-Cholesvaram

Ayikudi Balasubramanya Swami Temple
2. Hill stations
Kodaikanal or "The Gift of the Forests"
Meghamalai or "High Wavy Mountains"
Yercaud or "Land of seven forests"
Ooty/Udagamandalam or "Queen of Hills"
3. Madurai
Madurai is an ancient Tamil town about 4,000 years old and is a vibrant centre for Tamil culture, spirituality and learning. It is also the city that never sleeps because of the ever-going work in granite, autoMobile, rubber and chemical factories. 
Places to Visit in Madurai
Meenakshi Temple
Thirumalai Nayakar Mahal
4. Chennai
To a foreigner, Chennai is described as a hot, chaotic and noisy capital, but for a traveller, it is a city with a seafront fort, grand mansions and an art hub.
Places to Visit in Chennai
Marina Beach

Vivekananda House

Mylapore
5. Thanjavur
Thanjavur is the cultural capital of Tamil Nadu. Tanjore, a unique painting style, is said to be originated here. Thavil, a percussion instrument, is also said to be invented here.
Places to Visit in Thanjavur
Brihadeeshwara Temple

Swamimalai Temple
6. Trichy
Trichy is at the geographical centre of the state. The city glorifies colourful history because it was transferred to multiple dynasties. 
Places to Visit in Trichy
Rock Fort Temple

The Sri Ranganathaswamy Temple
7. Kanchipuram
Kanchipuram/Kanchi/Kanjeevaram, or "the City of Thousand Temples", is known for its architecture, 1000-pillared halls, massive temple towers and silk sarees. The town was a significant intersection for followers of all religions, but what remains today are mainly Hindu temples. 
Travellers come here with two purposes: Kailashnath Temple and shopping for silk sarees. 
8. Rameshwaram 
Rameshwaram is separated from the mainland and is built on Pamban Island. It holds great religious value for Hindus. According to Hindu ancient texts, a bridge was built from here across the sea to Lanka to rescue Ram's wife Sita from Ravana. The temple and the town are considered holy pilgrimage sites for Shaivas (followers of Shiva) and Vaishnavas (followers of Vishnu). It is also a part of the Char Dham pilgrimage, including Badrinath, Dwarka and Puri.
9. Thiruvannamalai
Thiruvannamalai is another holy Tamil city. Many mystical stories are associated with the place. It is also home to the renowned Annamalaiyar temple. 
Mt. Arunachala is something that cannot go unnoticed here. A few know it is a dormant volcano. It is believed to have spiritual energies as the mountain is considered the embodiment of Lord Shiva and can quieten the mind. Indians and foreigners circumambulate the Annamalai hill barefoot. The circumambulation covers a distance of 14 kilometres and is referred to as Girivalam. According to Hindu legend, the walk removes sins, fulfils desires and helps achieve freedom from the cycle of birth and rebirth.
Trekking in Tamil Nadu
If you still want the state to show you more, land yourself on the trekking trails gifted with tea gardens, waterfalls, ridges, canyons and whatnot! Some famous trekking trails are as follows:
Altitude: 1795 m
Distance: 10-12 km (to and fro)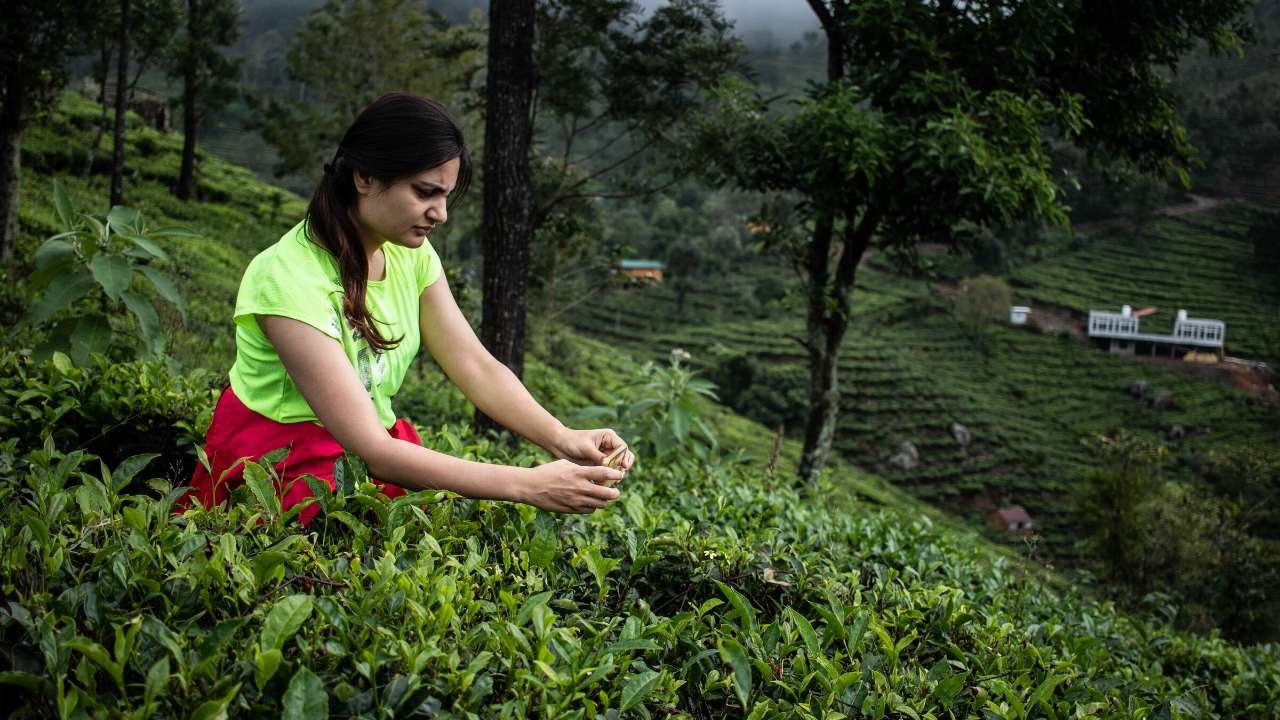 Altitude: 2,240 m
Distance: 8-10 km (to & fro)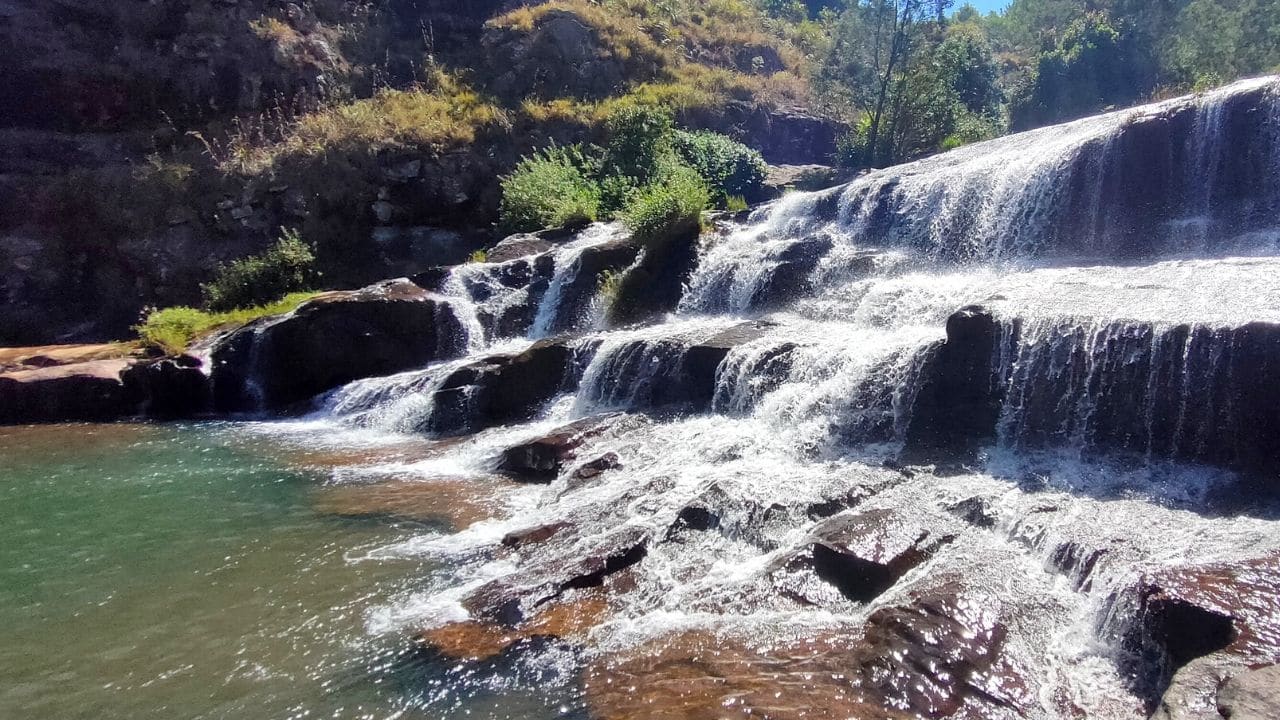 Swamimalai Hills, Yelagiri
Altitude: 1,322 m
Distance: 6 km
Perumal Peak, Kodaikanal
Altitude: 2,440 m
Distance: 14 km (to and fro)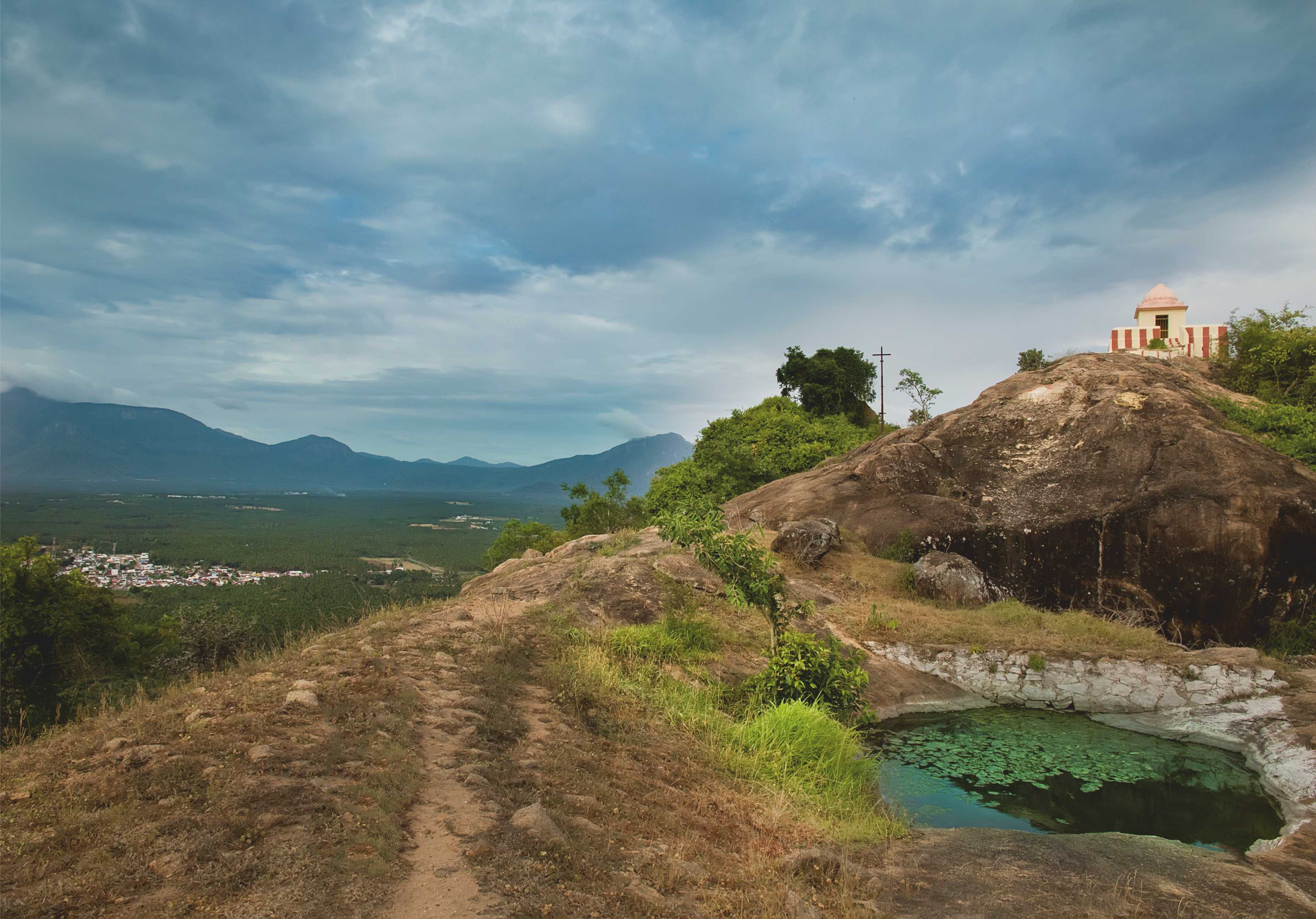 Koli Hills, Chennai



Altitude: 1,300 m
Distance: 9 km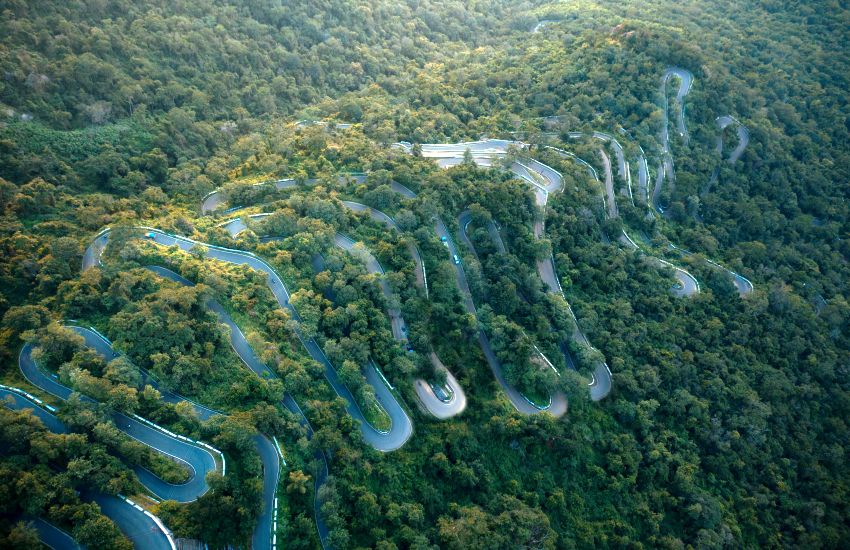 Kodaikanal Palani Hills Trek
Altitude: 2,132 m
Distance: 15 km

Doddabetta Peak, Ooty
Altitude: 2,637 m
Distance: 10 km (to and fro)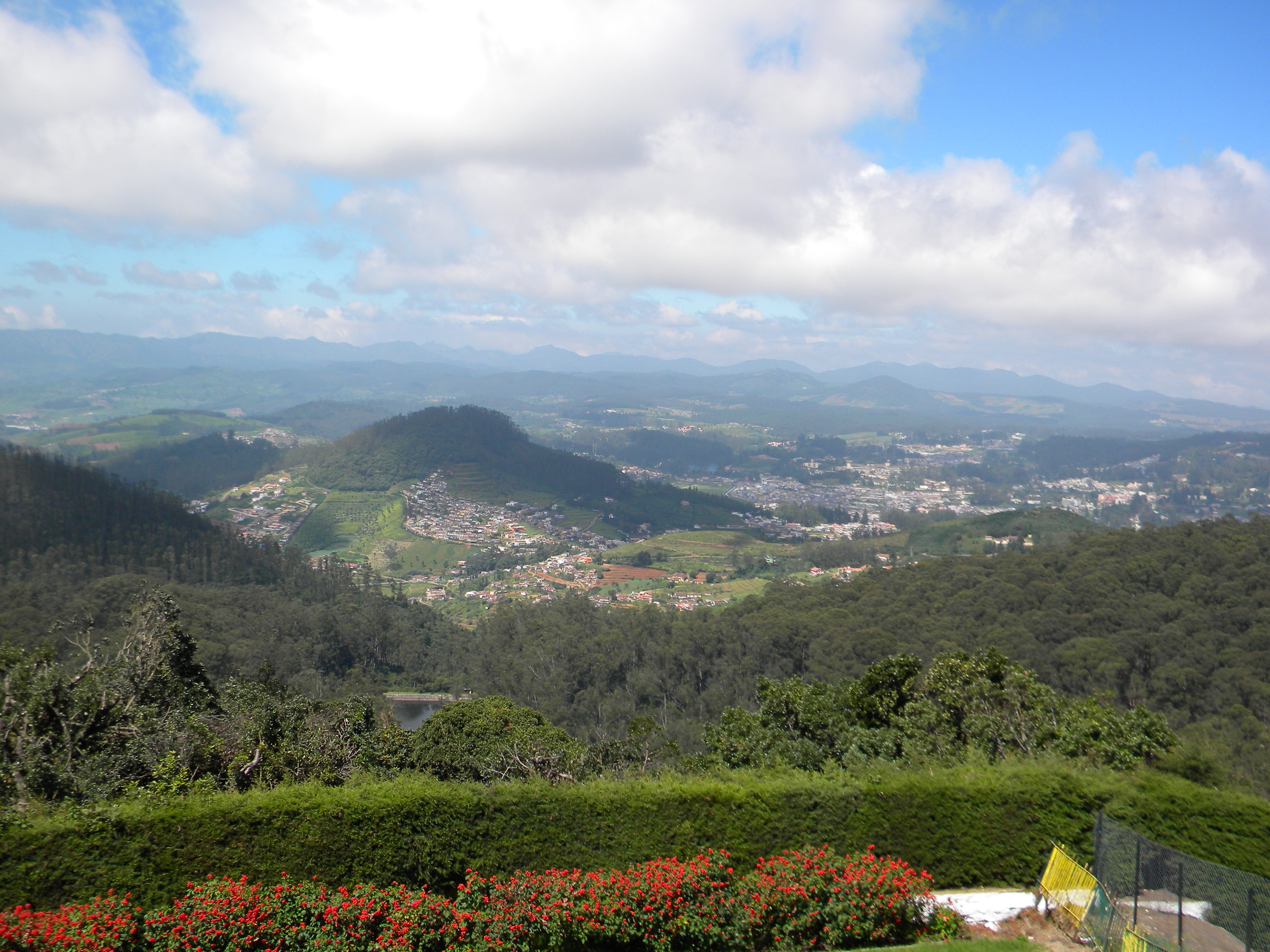 Gingee Fort, Thiruvannamalai
Altitude: 150 m
Distance: 800 steps (to and fro)
Vaideki Waterfalls, Coimbatore
Altitude: 50 m
Distance: 10 km (to and fro)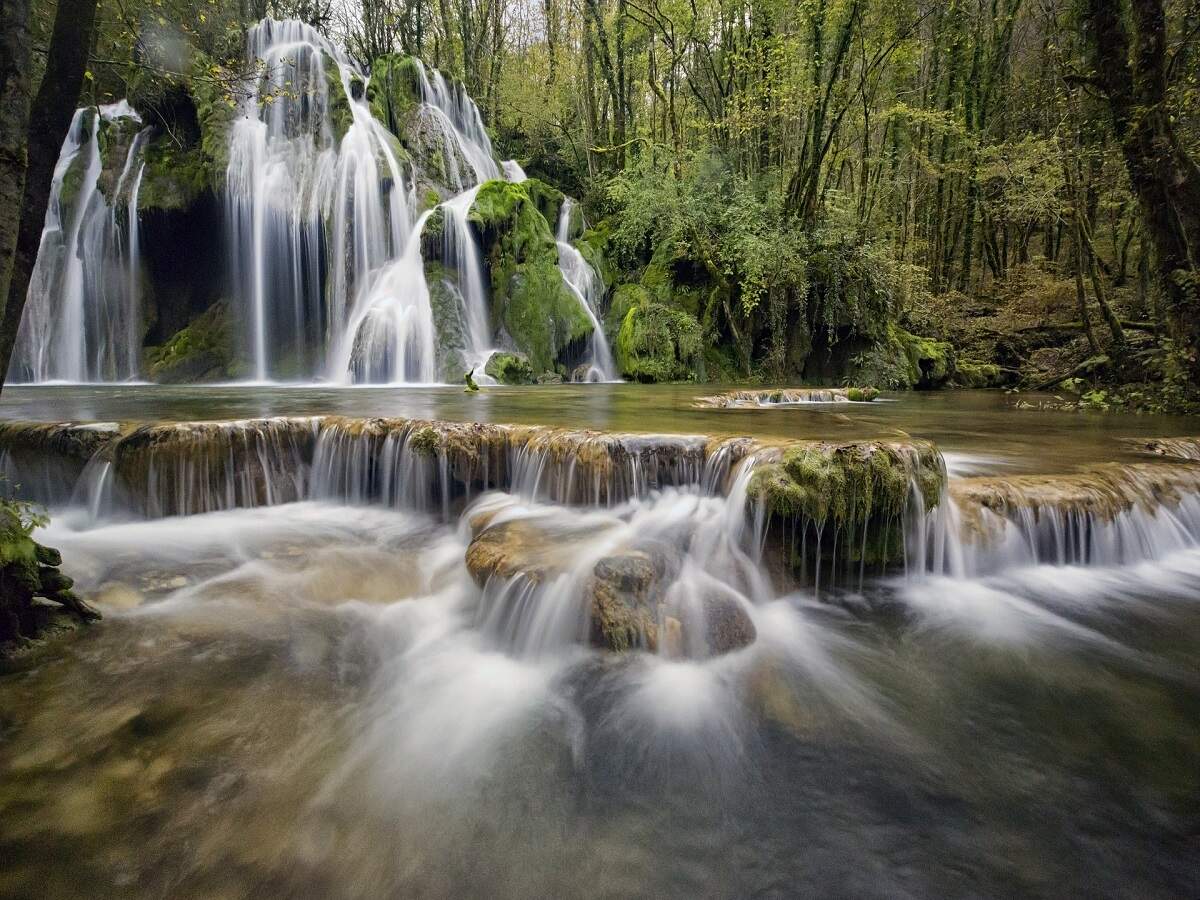 Thalaiyar Falls, Kodaikanal
Altitude: 297 m
Distance: 10 km (to and fro)
Canopy Hills
Distance: 16 km (to and fro)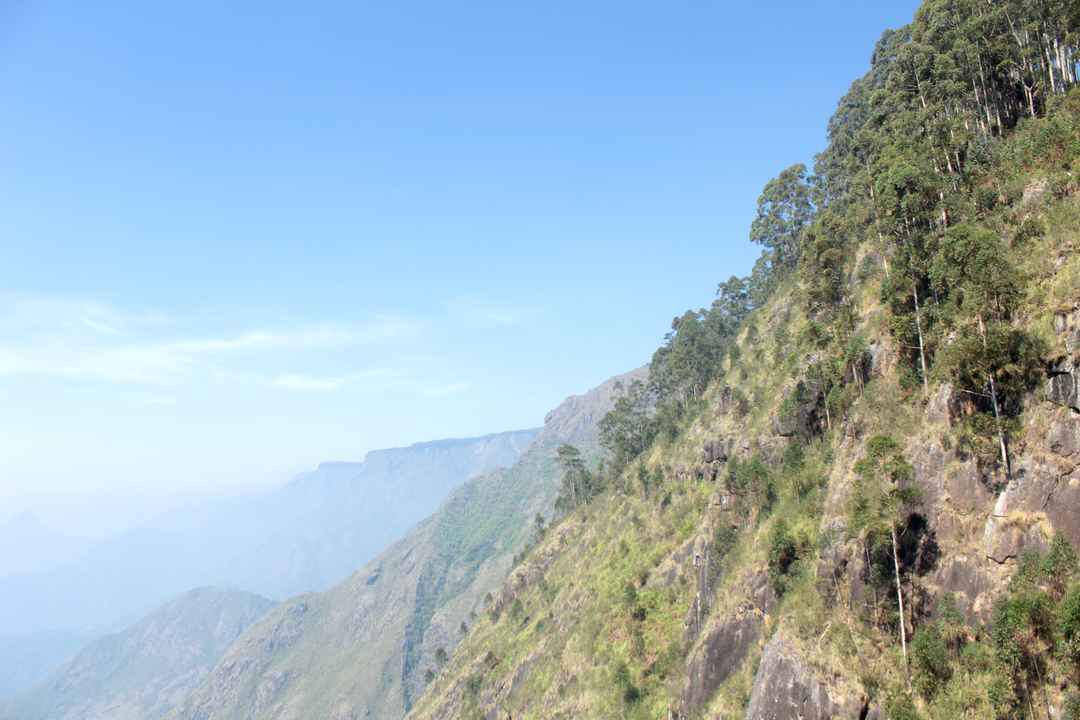 Budget for Tamil Nadu (per day per person basis)
INR 1500 approx per day.
Food – INR 500.
Travel – INR 200 on local transportation.
Stay – INR 500.
This includes the entry to tourist attractions, stay and food. To commute in Tamil Nadu, you can use the bus, auto-rickshaws, cycles, motorbikes and taxis which can cost anywhere in the range of INR 100-INR 1500.
What To Eat in Tamil Nadu
In the heartland of the south, Tamil Nadu's cuisine is not just limited to Idli, Vada and Dosa (as most think); it is a melting pot of good food. You must not miss tasting the following delicacies while being here:
Tamil Meals – Rasam, Rice, Sambhar, Papad, Kottu, Pickles, Poriyal, Kosumari salad, Curd and Pongal/Akkaravadisal all served in Banana leaf.

MeduVada

Chettinad cuisine

Chicken 65

Puliyodarai

Filter Kappi

Murukku

Banana Bonda

Uttapam

Kuzhi Paniyaram
How Long Should A Trip Be for Tamil Nadu
If you plan to see Tamil Nadu in and out, you need to spare at least two weeks. Otherwise, you can break your travel plan and keep visiting the state with smaller itineraries. 
Additional Information about Tamil Nadu
Google map from major cities:

Bangalore

,

Mumbai

,

Hyderabad.

Tamil Nadu Weather and temperature Information: The climate of Tamil Nadu is Tropical. In May and June, the hottest months, maximum daily temperatures in Chennai average about 38 °C, while minimum temperatures average in the low 20s °C.

Festival that happens in Tamil Nadu: Tamil Nadu hosts a slew of traditional festivities throughout the year. These festivities involve a large number of areas and villages. The entire state comes together to celebrate these historic events, and the entire area is illuminated. There are large processions and massive displays on the street, with throngs thronging to soak in the pomp and magnificence. Some of the prominent festivals of Tamil Nadu are Pongal (September/October), Yercaud Summer Festival (May), Ooty Summer Festival (May), and Mahamanam festival (February/March).
Good Read: South Indian Festivals are harbinger of good days, check this list!