Murky trails, mud-stained trekking shoes and pants, lush greens, and countless waterfalls around every corner. This best describes trekking in monsoon. Yes, yes, absolutely enthralling. But things aren't that tinted always. Trekking during monsoon has a different charm, but with its challenges. Don't fret yet, read our monsoon trek tips and prepare your list of things to carry for trekking in the rainy season.
PACKING CHECKLIST FOR A MONSOON TREK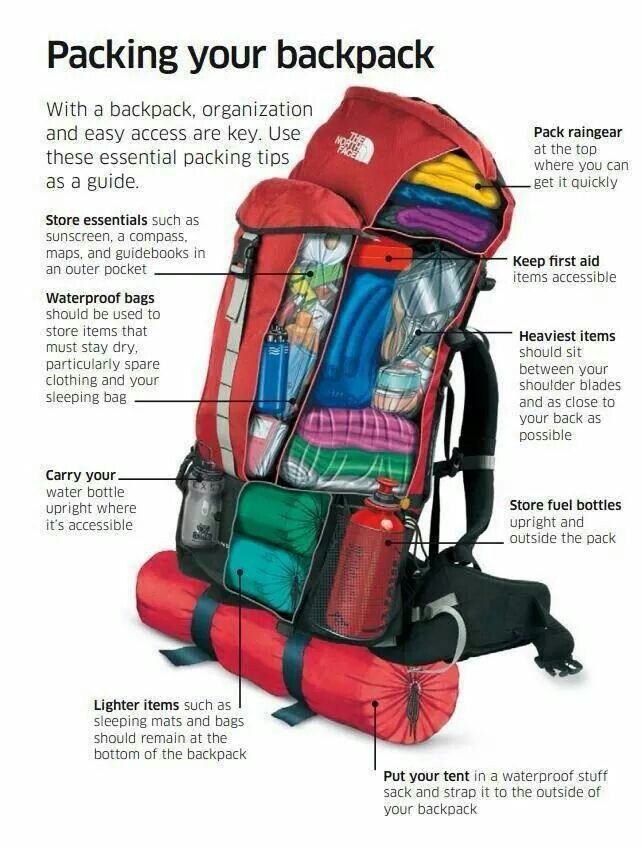 Rain is something that can get quite unpredictable; which is why it is very important to check the weather reports 4 – 5 days before your trek.
GPS, trail trackers, and maps
You may find yourself caught up in situations where there are no GPS signals. Learn to navigate using maps and compasses as well. GPS or no GPS, local guides are always the best option to rely on. Be cautious of whiteouts as well during monsoon treks.
If your trek route has rivers that need to be crossed, plan it for early morning. It is always better to cross a river early when it is calm.
Torch/headlights with extra batteries
Torch and headlights are among those mandatory things to pack for your trek if you are planning to take up a night trek. This is also helpful when you are camping overnight during your trek. Do not miss out on packing extra batteries as well.
Zip locks or plastic bags
Zip locks/plastic bags can be reused to categorize and pack your belongings. You can roll up your tees and pants into one plastic bag, medicines in another, and toiletries in a ziplock.  Even electronic gadgets can be placed in one bag. This not only helps to keep things in order (you'll not have to scamper your hands through the sack for items!) but also will act as a secondary waterproof cover to whatever is inside.
Pocket knife or Swiss knife
Irrespective of the weather you choose to go trekking, toss in a pen/Swiss knife. The Swiss army knife can come in handy during various situations: from cutting fruits to opening cans.
Toiletries and first aid kit
Do not overlook packing your essential toiletries and first aid kit. Damp rainy weather often results in viral infection or cold. It is always better to carry slips of Crocin/Cetirizine. You can also keep in handy some balms as well for headaches.
Do not forget to carry power banks, extra batteries, and chargers.
CLOTHES – WHAT TO WEAR ON A MONSOON TREK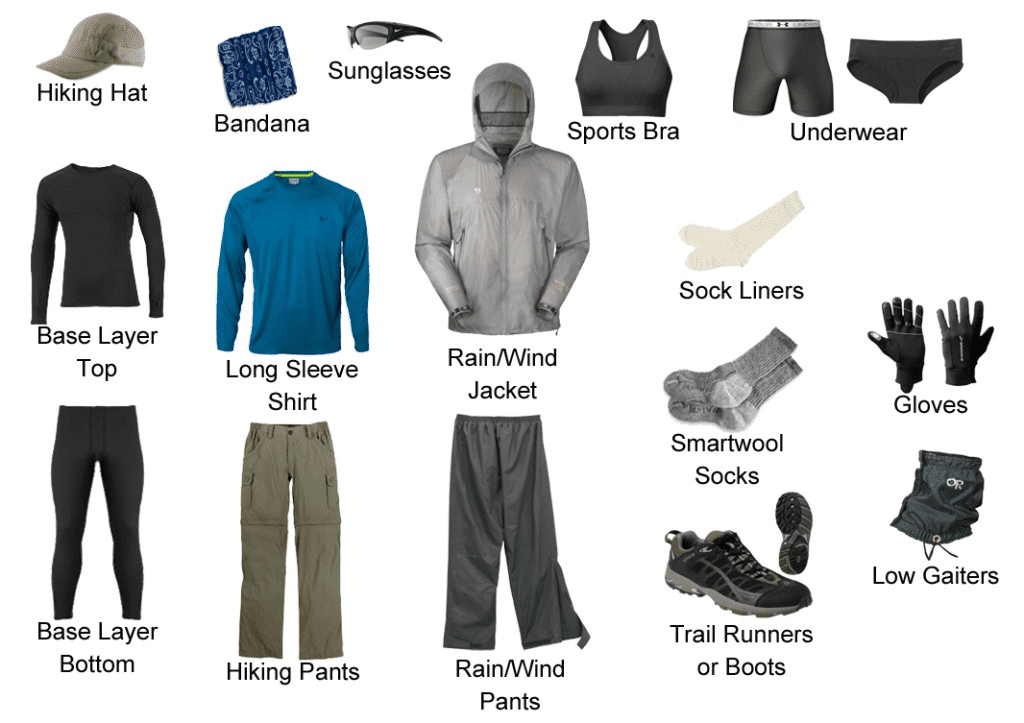 Carry comfortable clothes while trekking during monsoon
Wear comfortable while on a trek, monsoon or non-monsoon. It is, at all times, best to choose lightweight and quick-dry Gore-Tex trekking pants. You can also opt for nylon ones if Gore-Tex is way over your budget. DO NOT go for cotton pants and tees as they fall in the category of hard-to-dry clothes, increasing the odds of hyperthermia.
You can also choose three-fourths or convertibles over long pants to avoid mud stains and splashes. Then again, you'd have to know the terrain and its vegetation well before you move ahead with these.
Waterproof / Water-resistant shoes and Comfortable slippers
Getting the right pair of monsoon trekking shoes, ones with good grip is quite important for hiking during the rainy season. You can go for either waterproof shoes or really good trekking shoes as per your trek trail requirement.
Monsoon treks usually come down with a great toll on our feet. Let's face it, even if our shoes are water-resistant our feet would end up a little wet. This, in turn, would affect your skin, causing it to itch and finally would lead to blisters. We can prevent our feet's natural oils by applying Vaseline before going off to bed. Also, make it a point to let your feet breathe in-between the trek. You can also carry along amphibian sandals.
Admit it, how much ever you try to dodge and duck, your feet are going to get splattered. It is always advisable to carry a few extra pairs of socks. You may even leave a dry pair at the campsite so that you wouldn't have to walk around with wet ones on.
Always carry towels and extra easy-to-dry clothes. Leave a pair at your campsite. Change into these as soon as reach your camp, avoid sleeping in wet clothes.
Ponchos or raincoats and rain covers for backpacks
Be it packing for a monsoon trek in the Western Ghats, or a few days of the trek where the sky may burst open unannounced, it is always better to be on the safer side and pack a poncho or a raincoat. You can also carry a baseball cap, especially recommended for people with glasses, to ward off (to an extent) rain from your eyes.
It is not just you that requires to be kept away from getting drenched. Carry rain covers for your bag as well, cover them up before you start on the trek. Now, during a monsoon trek, it is advised to pack frequently used items together, outside. You may also use plastic bags to segregate the items.
MEDICINES – MONSOON TREK PRECAUTIONS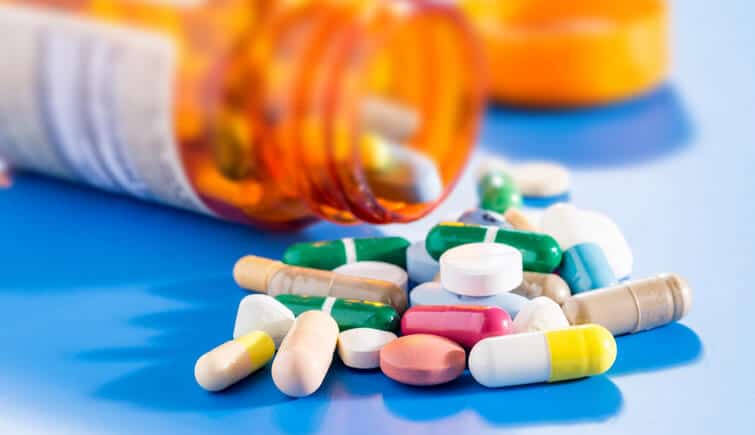 Antibiotics – a must on your monsoon trek checklist
No one knows your body better than you do. Hence it is mandated that you carry those tablets which you feel would come in handy.
Mosquito repellent and Salt for the leeches
The green covers, fast-falling milky waterfalls, playing in puddles, alluring indeed. Apart from tourists, the rainy season plays host to mosquitoes, leeches, and other creepy-crawlies. I still remember the time I did my forest trek in search of Neelakurinji at Munnar. That's when I figured out the inverse lure-law; the more you try to evade leeches, the more you attract! 😀
Sprinkling salt helps detach the leeches. But this is not recommended as there are chances that the leech sting might remain. This, in turn, would lead to a skin infection. Instead, sprinkle Dettol-water mix, odomos, or tobacco-coconut oil mix.
Is the leech bite itching badly? It does happen, at times, that the leech marks start to itch and the urge to scratch creeps in. That is when you can apply coconut oil or Aloe Vera cream to get relief from that burning sensation. Also, apply turmeric after freshening up as this helps in quicker clotting of blood.
Hand sanitizer, lip balms, and sunscreens
Put a pocket-sized bottle of hand sanitizer in your rucksack while packing for your monsoon trek. It is quite obvious that you'd be 'in-touch' with who-knows-what-all while trying to grab on to something for support to playing with local dogs and cats to giving all sorts of poses for Instagrammable pictures.
You can also pop in a bottle of sunscreen and lip balm if you have sensitive skin.
SNACKS AND WATER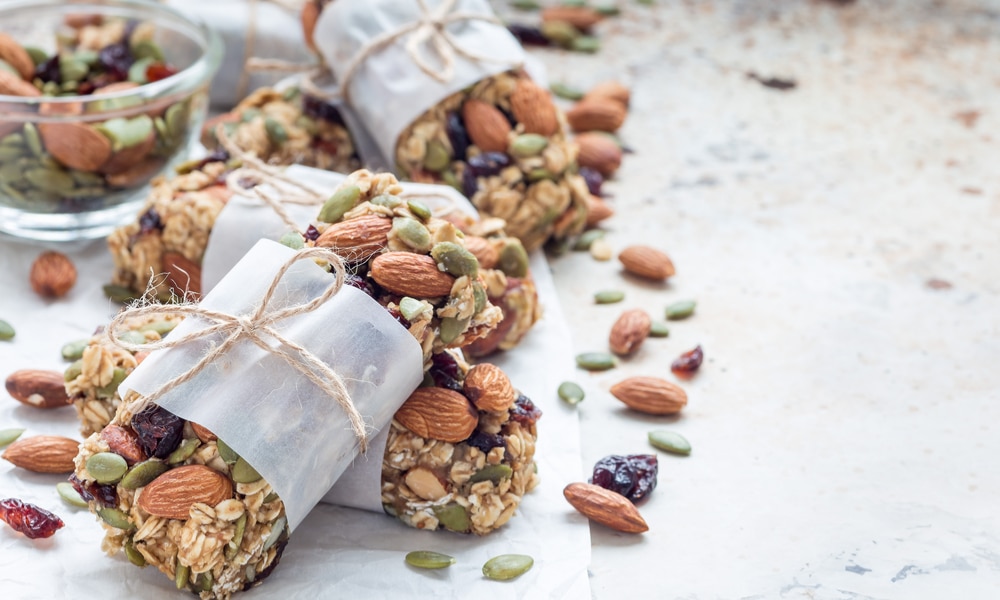 An empty stomach is not what you'd want to have during your treks, be it monsoon or not. Always keep your power packs and water handy.
Even during rain trekkers are supposed to drink a good amount of water to keep themselves hydrated.
Monsoon is the time when water-borne diseases spread. Take utmost care while refilling bottles. Carry with you durable filter bottles and try to restock them from known sources only.
Dry fruits, biscuits/cookies, bananas 
Trekkers should take care to carry those munchies rich in carbohydrates.
Noodles or bread – Avoid frozen food & fizzy drinks during a monsoon trek
If your trek lasts more than a day, you may also carry packets of instant noodles or bread. Try to avoid fizzy drinks like coke during your trek.
CAMPING IN THE RAIN – Monsoon trek tips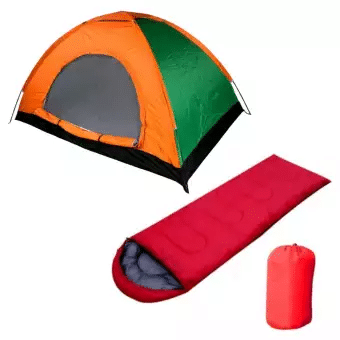 Are you planning a few days of camping in the rain? Well then, don't forget these in the rush…
Apart from the ones mentioned above, here is a small checklist for camping in the rain:
Waterproof tents and Sleeping bags for a monsoon trek
Always double check if your tents are waterproof before heading out for a monsoon trek. Don't forget to zip in your tent to avoid creepy-crawlies from getting in. Also, double-check all the nook and crannies for any unwanted visitors awaiting your return.
We are talking about trekking and camping out in the rain here. Let's face it! You are bound to get wet at some point in time. And believe me when I say that neither damp clothes nor shoes smell good. Be on the safer side and pack shoe/clothes fresheners. You can also dump in a lightweight, portable clothesline as well.
Collect dry firewood well before for your monsoon trek
What's a camp without a campfire and the spooky stories to go around? Put a reminder to self to get kindling's up and ready well before the downpour. To help set up a campfire in monsoon, you may also read more on how to keep a campfire burning even during rains.
PS: Finally, different treks have different rules. Respect the do's and don'ts of trekking. Well, that's all for the monsoon trekking tips for now.
Having a hard time figuring out the best monsoon treks from Bangalore? We've got you covered 😊
Happy Trekking!