Well, Well, Well, You've taken step one to experience something that's gonna alter your wiring forever. Trekking can be a rewarding experience for a lot of reasons and rightly so. It pushes the mental and physical endurance of a person to limits that seem unfathomable sitting in the cubicle in concrete blocks. And What best place to choose other than Trek In The Western Ghats that is an overnight drive away from Bengaluru and are probably the escapade you've been looking for.
Now that you've decided to go on Trek In The Western Ghats, let me prepare you for the adventure. Read below to know about the things to carry for your adventure into the dense jungle.
Water: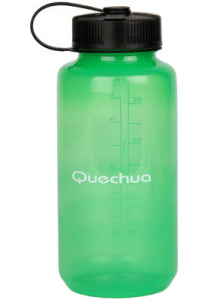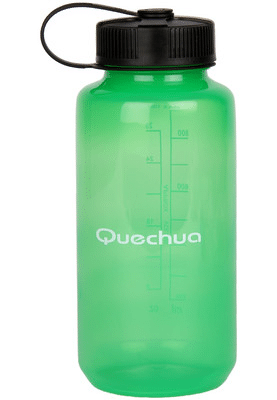 Of course, this is a no-brainer folk! But how much water is too much water? The idea is to last for a day, so ideally 2-3 Ltrs of water should be sufficient.
However, if you've decided to go on the trek during summers or sunny days, then add another 1 or 1.5 Ltr. It adds weight but dehydration can be deadly while trekking. Our bodies constantly perspire even though we don't see visible sweat.
Additionally, You may want to add Glucon D or energy powder to recuperate the lost minerals. 
Clothes:
It is best recommended to avoid cotton as cotton absorbs sweat and becomes heavy and you don't want to carry additional weight, do you? and perhaps wool or synthetic is best. Clothing is your first line of defense. Although we tend to prefer half sleeves if not sleeveless and shorts for treks, I'd recommend full sleeves and full pants for trekking.
They can be pretty handy to protect yours from scorching heat, thorns, stinging needles, and mosquitoes too. Additionally, carry a plastic bag should you require to keep used/wet clothes. Towels can come in handy to dry yourself during monsoons or should you get tired or find a lake to take a dip.
Shoes: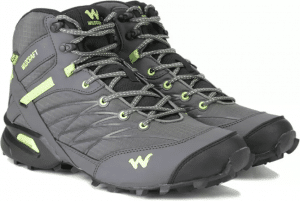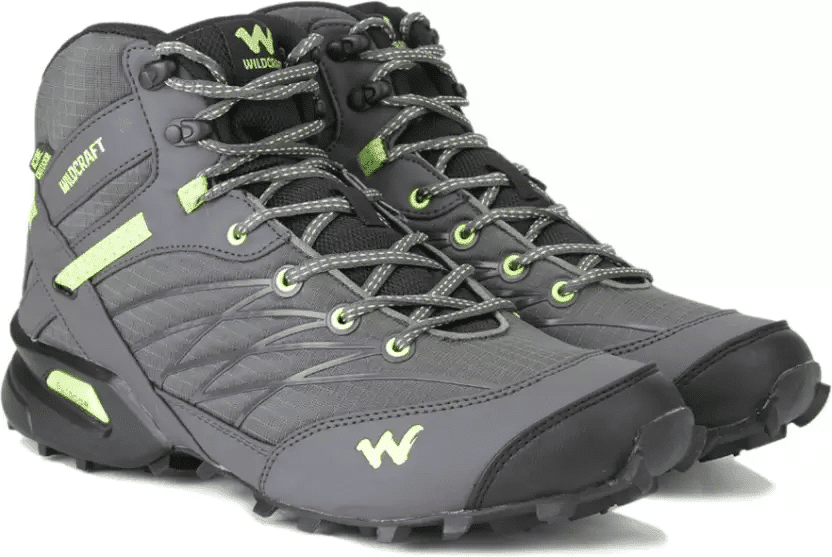 Well, If clothes are your first line of defense against everything else but the ground. And this is the most important contact point to keep your body balance right in turn keeping the whole trek balance right 😉
It is preferable to have lugged shoes that have good ventilation. Just like how off-road vehicles have a deeper tread, your shoe needs to have aggressive lugged outsoles. Because the mud can easily get trapped in smaller outsoles then the sole into a flat surface and then you're as worse as wearing a sneaker 😛 (Also, Happy Sliding and Wish goodbye to your back for some time 😉 )
Camping: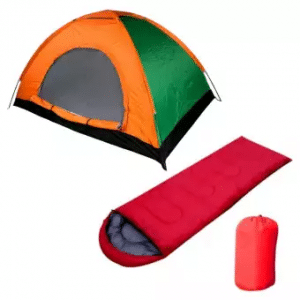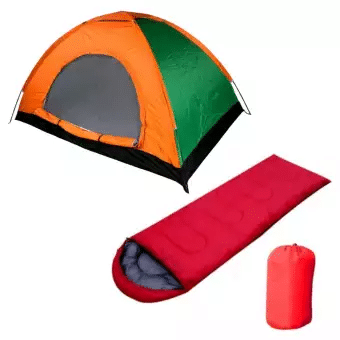 If you're planning to camp overnight during the trek, the first thing you gotta do is to check if camping is allowed. Most of the treks in the Western Ghats are in protected areas and need special permits to camp overnight. Get that sorted so that you can drown yourself in the darkness and enjoy the uninterrupted view of the night sky. Secondly, a camping tent, a mat, a mosquito repellent, and a sleeping bag are all that you will need for camping overnight.
Food: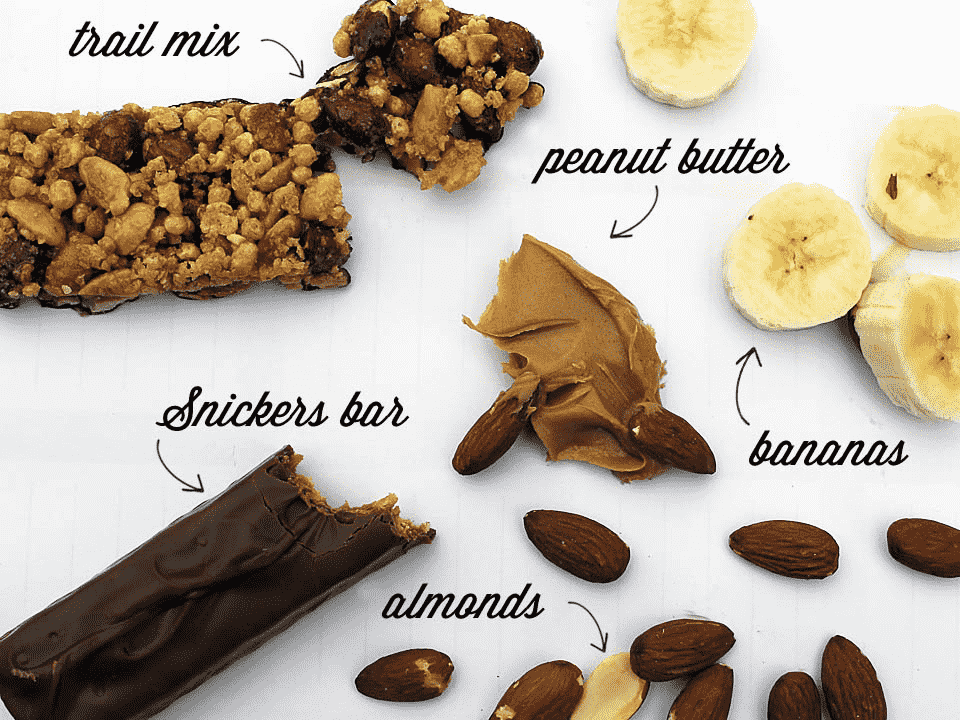 The trickiest of all, while we can carry our favorite choco bars and fruits, it also adds weight. And you burn the same food to carry that weight, so it is important to choose food in such a way that is light to carry and at the same time gives you an energy boost i.e higher is Kcals.
Popular choices among trekkers include:
Nuts, Seeds, or nut-based bars

Dry Fruits.

Fresh Veggies like Carrots and Cucumbers

Fruits, especially Pears & Apples. Since Bananas have a high percentage of Carbs, it gives an instant energy boost but won't help in fatigue because of lesser protein content. So Bananas are a good choice for one-day treks provided you've decent endurance.
Bonus:
Depending on the season/Time below items can come in handy
Rain Protection: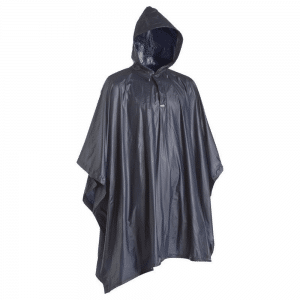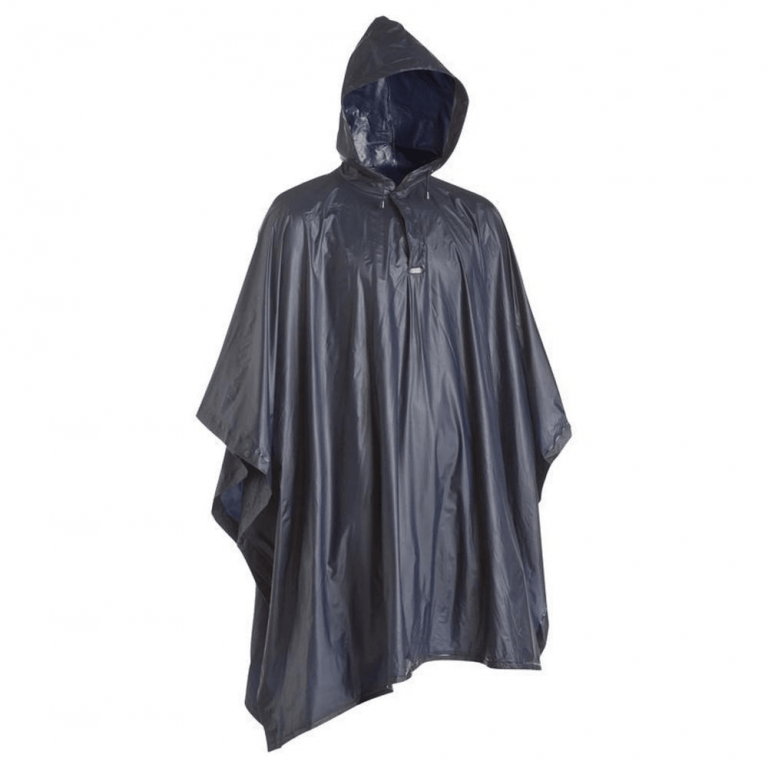 If it's the rainy season and you don't want the spend the rest of the days after trek sneezing, then you should consider taking along rain protection. While there is a variety of rainwear available, I would definitely recommend a Poncho because the umbrella is useless as it ties off one hand, a two-piece rain jacket is not so good with perspiration and takes up a lot of time in putting them on and off.
Ponchos are perfect because they take very little time to put them on and off, and they have ample ventilation for perspiration, thereby removing the moisture buildup.
Torch and extra batteries:
We have a frenzy to use Mobile Phone as a torch but that would be stupid because the phone has a purpose in an emergency, Torchlight doesn't. To save phone battery as much as possible and the least we could do to save that is to pack a torch and some extra batteries.
Hand sanitizer:
Because you can't keep using your drinking water to clean your hands.
Power bank:
just in case your phone's battery runs off with all the pictures you take and the memories you make.
Beyond material things, physical and mental fitness is very much needed. Physical fitness to endure the challenges the peak throws at you. Mental fitness to keep you moving forward and be a vigil at all times.
Have a safe and fun trek mate!