Varied scents dawdle senses while travelling in Kerala. Literacy, gender equality, the heritage of millennia; culture of Aryan, Dravidian, Arab, European; sprinkled Coconut, Cinnamon, Tea plantations, and freshly tossed and churned trekking locations conquer all souls landing into "God's Own Country". From reliving movie moments in shooting spots (Kumarakom, Vagamon, Nelliyampathy), taking a sun dip on the beaches (Kovalam, Varkala, Kappil, Alappuzha, Cherai, Kozhikode and Bekal) to unearthing backwaters locations (Alappuzha, Kollam and Kumarakom), an anchor into one location will open up a world for you. From the archival trade routes to adventurous trekking trails, this gem in South India hosts multiple opportunities for travellers to learn in the wild. Not just the seraphic views from the summit, trekkers get a perspective of the state while walking and talking. Here are the nine best treks in Kerala that give you all degrees of freedom and flavours from the state.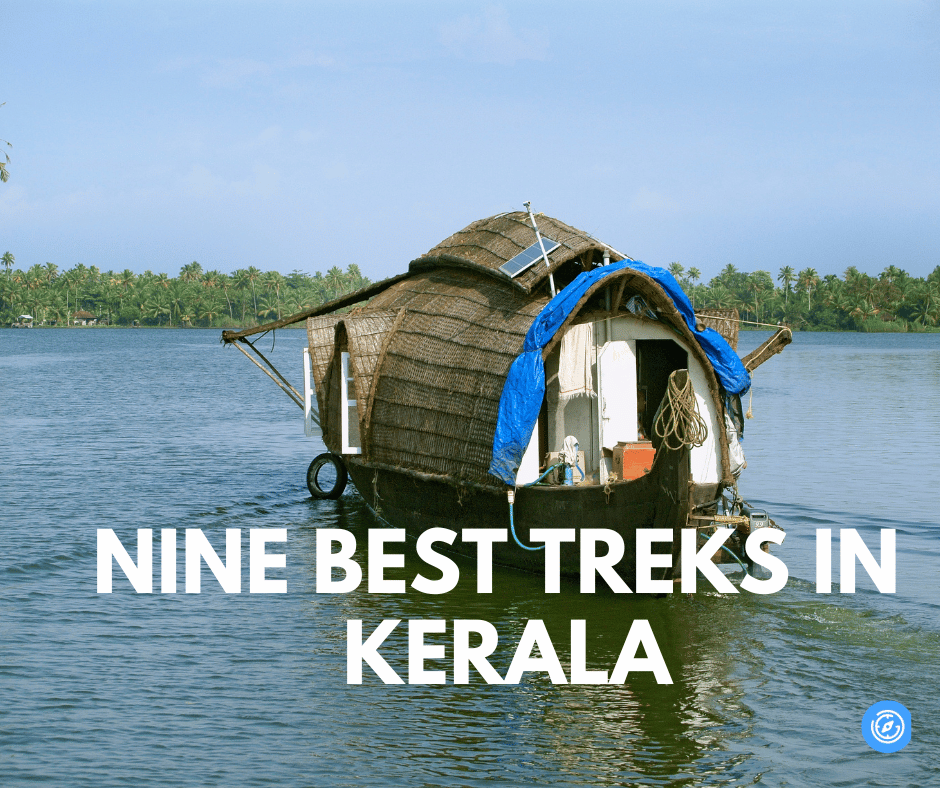 1. Agasthyarkoodam Peak Trek
Altitude: 1868 m
Distance: 50 km (to and fro)
Difficulty: Moderate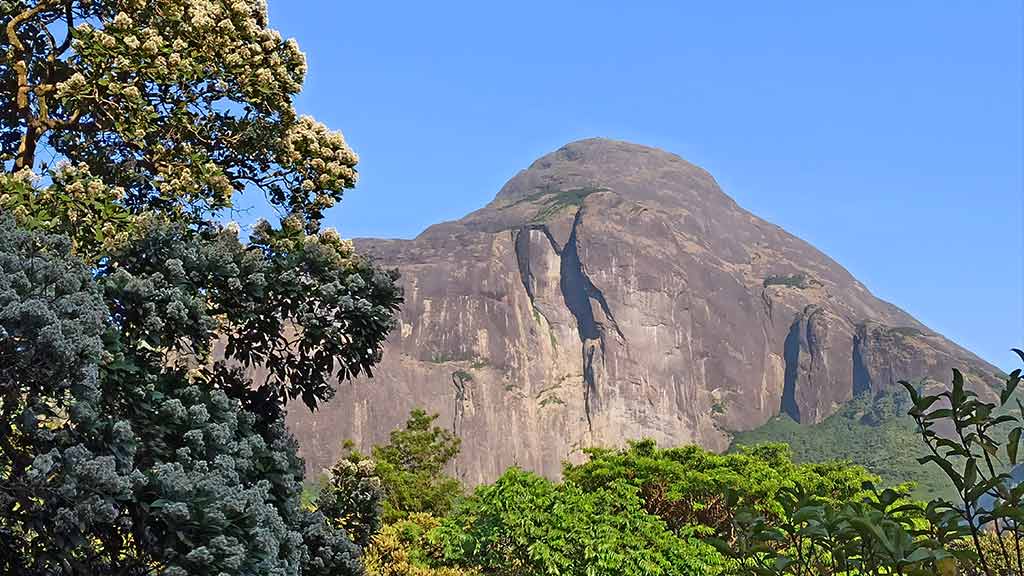 Agasthyarkoodam peak, the second highest peak in Kerala, in Neyyar Wildlife Sanctuary near Thiruvananthapuram, is among Kerala's most popular trekking places.  The trek starts from Bonacaud and passes through Kerala Forest Department, moist deciduous and semi-evergreen forest, grasslands, and boulder sections. Moreover, bird watchers, admirers of flora and fauna, and devotees of Agasthya Muni mostly flock to this place for different reasons. 
Altitude: 1342 m
Distance: 10 km (to and fro)
Difficulty: Easy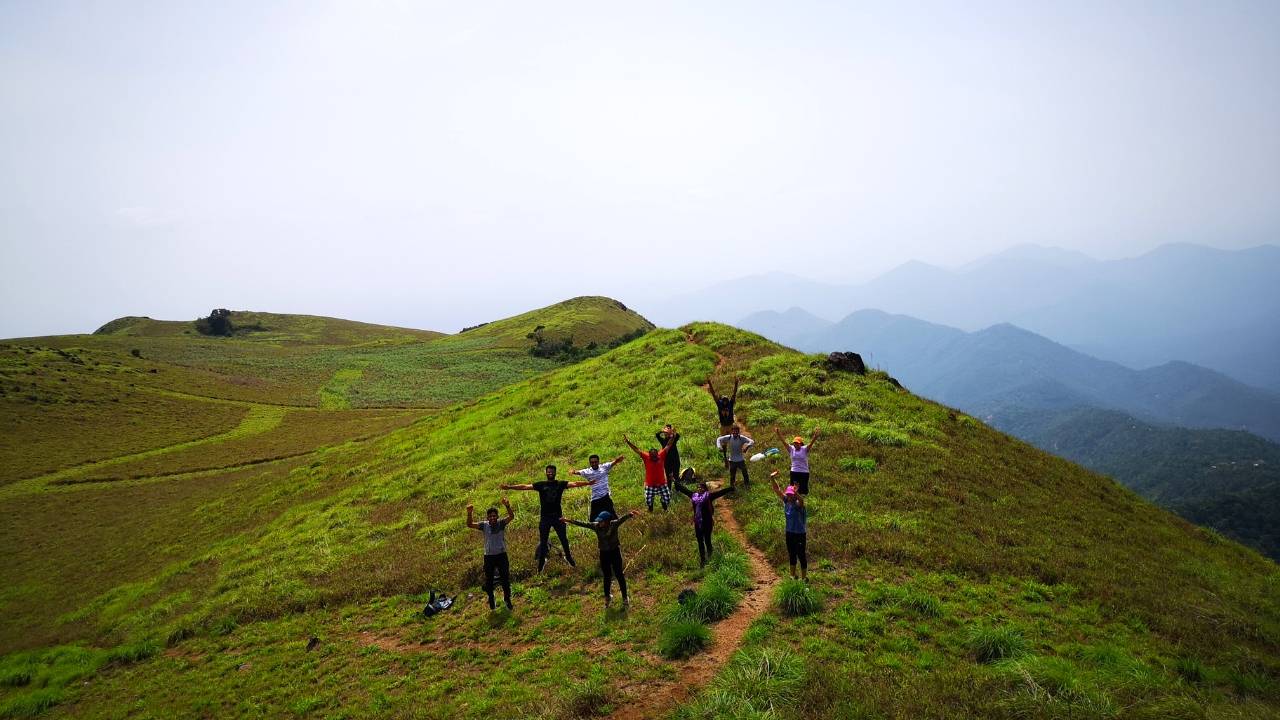 Gorged by the plains of Kannur on one side and Coorg Valley on the other, Paithalmala is a hill station that gives Kerala a distinct recognition. The refreshing concoction of misty valleys, semi-evergreen shola forests, and daubed grasslands further intensifies the feeling of novelty in this region. Moreover, an Observation Tower watches all visitors as they arrive to get a bird's eye view of the place. In this, it would be a crime not to follow the Paithalmala trekking trail. 
Paithalmala or Vaithalmala is a hill station in the Kannur region in Kerala. The whole trek mazes initially from dense forests and opens into grasslands. Since Paithalmala lies a little east of the West Coast, the forests are semi-evergreen. Also, standing at 1342 m, the Paithalmala peak is the highest in the Kannur region. 
Altitude: 750 m
Distance: 6 km (to and fro)
Difficulty: Easy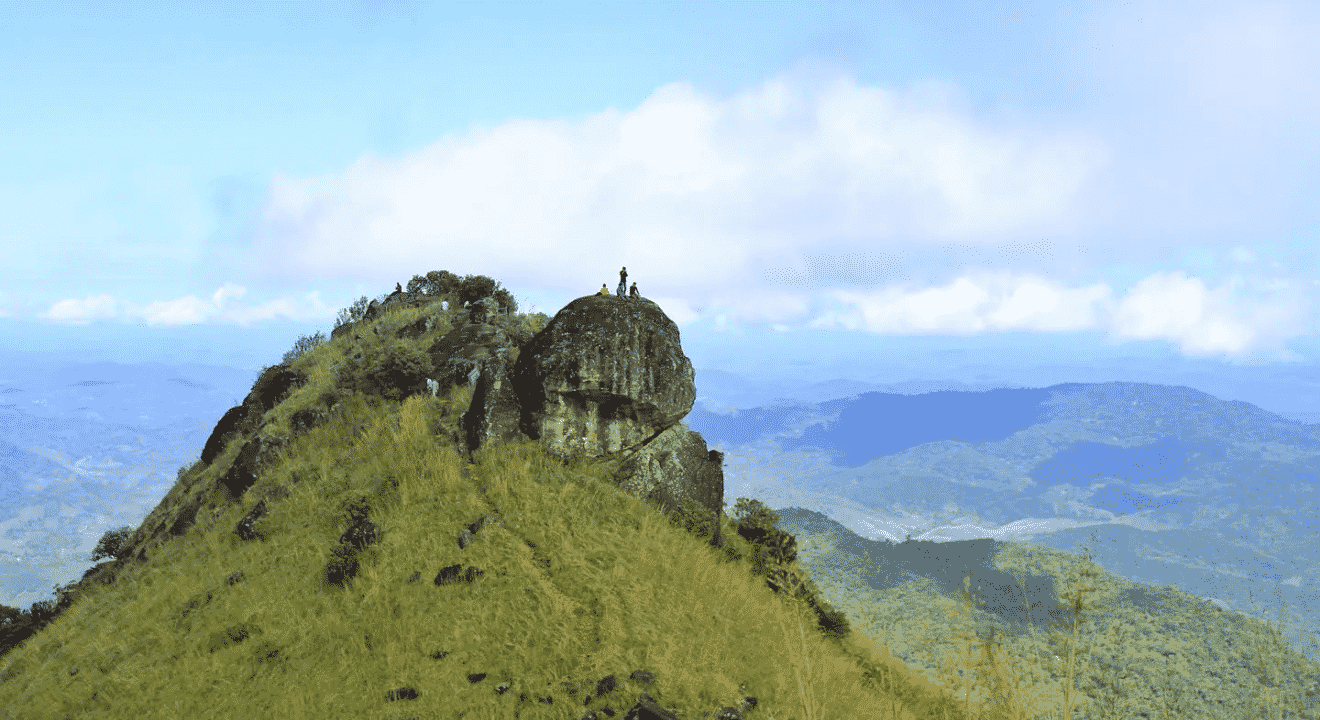 Ranipuram Peak is in the Kasaragod district. An easy course suitable for beginners, the Ranipuram trek showcases the beauty of the Western Ghats and makes for a delightful short journey. The hills here are covered with evergreen stunted tropical montane forests and grassland. From the peak's highest point, you have a panoramic view of the landscapes, green valleys, and glimpses of the Arabian Sea in the far west. Massive boulders rest on top of the hill. Like a magician's sword cuts only that the eye can sum, the spurting winds here have cut the boulders that seem supernatural at that height. How these rocks made their way to the top is still a mystery, but the views are breathtaking. 
4. Chembra Peak  Trek
Altitude: 2100 m
Distance: 9 km (to and fro)
Difficulty: Easy
Trek Start Point: Meppadi
Famous for Hridayarassu or Heart Shaped Pond, located in Wayanad, Chembra Peak is the trek that opens up cloudy vistas, tea plantations, a watchtower, grass lawns, and flora and fauna. 
5. Meesappulimala Trek
Altitude: 2640 m
Distance: 16 km (to and fro)
Difficulty: Moderate
Just 20 km from Munnar, Meesapulimala Peak is the second highest in the Western Ghats. Being a part of Anamudi Range, trekking here translates to passing various landscapes, including Rhodo Valley and Munnar tea Garden. One can even see Pandava Cave en route to Rhodo valley from the base camp. Meesapulimala is a trek through eight hills passing through Kerala and Tamil Nadu. The Meesapulimala peak looks like a tiger's face. Hence, the name. 'Meesa' means moustache, 'Puli' means Tiger, and 'Mala' means mountain. 
6. Dhoni Hills Trek
Altitude: 1200 m
Distance:  8 km (to and fro)
Difficulty: Easy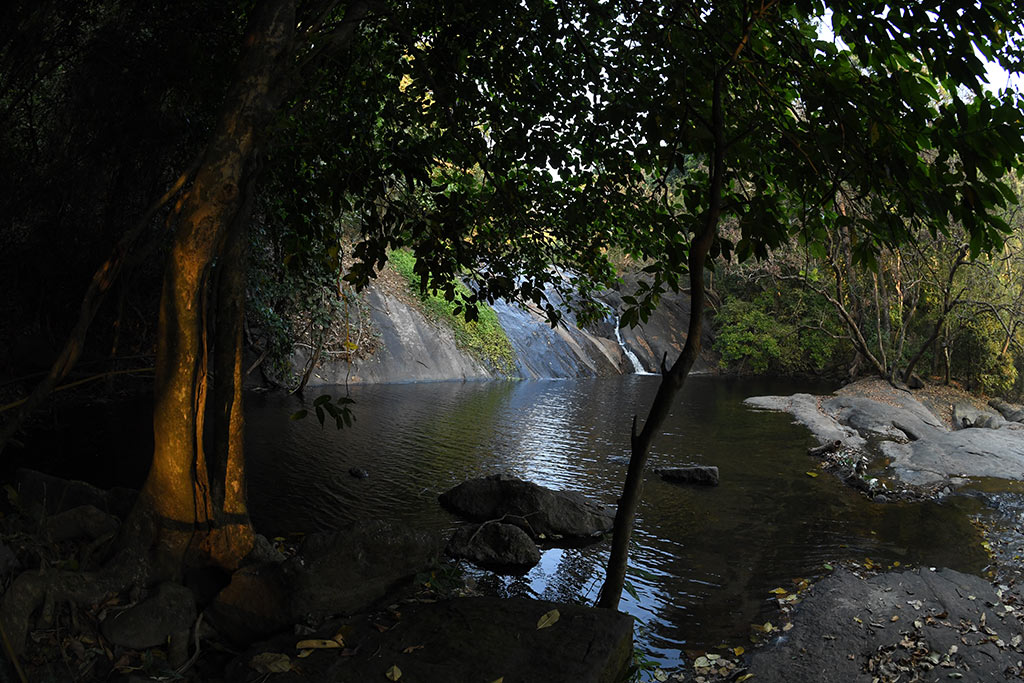 As gripping as the name sounds, the Dhoni Hills trek is nowhere related to MS Dhoni. Named after a boat-shaped rock on one of its hills, Dhoni Hills trek derives its name; a boat is called 'Thoni' in Malayalam. The Dhoni hills trek situated 15 km from Palakkad, is ideal for beginners. Additionally, this trek might suffice your demands if you love forest walks and hiking through plantations. 
7. Ramakkalmedu Peak
Altitude: 1067 m
Distance: 7 km (to and fro)
Difficulty: Easy
Religion and travel go hand in hand. As one visits different destinations, mythical surviving stories of life, birth and God surround their heads. Ram-kal-medu Peak derives its name similarly. It is said that lord Rama set his foot on this land. 
Time on the Ramakkalmedu trek covers all epochs and landscapes. Meandering through the energetic grasslands, this easy trek gives sightings of windmills, Bamboo forest, takes you to the Sangam age with a statue of Kuravan and Kurathi at the peak, and also gives a bird's eye view of the entire village. 
8. Thusharagiri Waterfall Trek
Distance: 10 km (to and fro)
Difficulty: Easy
Heaven lies in many places of the Western ghats; the Thusharagiri Waterfalls trek is one of its parts. Nestled gently in Kozhikode district, this trek opens up three waterfalls on the way: Erattumukku (a place where two rivers meet) Falls near the entrance and Mazhavil Chattam (Rainbow waterfalls) in the middle and Thusharagiri (mist-capped peak) Waterfalls at the summit. The most famous among these is the Thusharagiri Waterfalls. The trail journeys through forests and intriguing paths and comes across a magnificent 400-year-old tree hollow from the inside. One can register this by clicking photos inside the tree. It is an experience in itself.
9.

Varayadumotta

Trek in Ponmudi
Altitude: 1100 m
Distance: 18 km (one side)
Difficulty: Moderate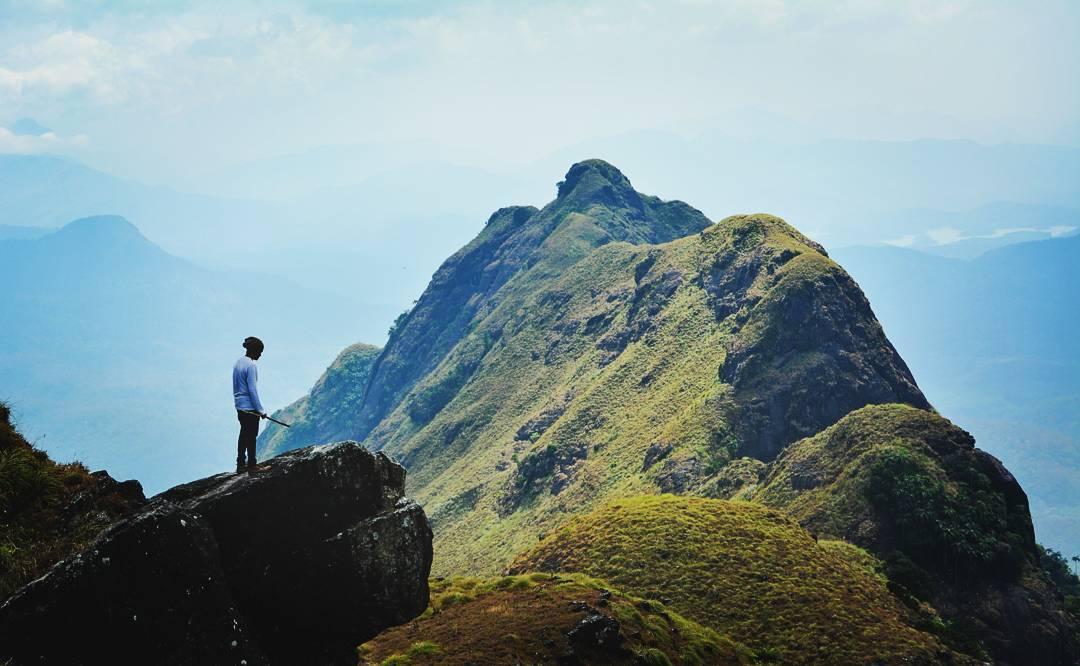 Ponmudi hill station or golden peak offers some breathtaking trekking trails, one of which is the difficult Varayadumotta trek. The Kerala Forest Department conducts this trek, tickets to which can be bought at the check-post. In this abode of Nilgiri Tahr (Varayadu), you will cross streams, shola forests, slippery trails and beautifully studded waterfalls. 
Read this Ultimate Guide to Exploring Kerala in 3 Nights and 4 Days
Register Treks in Kerala Here
These are the nine best treks in Kerala. If you have any other trek in mind, care to write about it in the comments; we will add that to the list.