It's not just a matter of a day, but a responsibility of all human beings to be carried throughout the entire year. This world, where we live, is our home and it is our duty to take care and make it worth living for everyone.
The UN General Assembly in 1972, decided that a step should be taken in order to maintain a balance between the environment and the human interference. Two years later, in 1974, the World Environment Day was celebrated for the first time on June 5 and since then, every year, all the countries around the world celebrate this day with an aim of environmental betterment. It's an act to combat the ever-rising problems of global warming, deforestation, wildlife habitation crisis as well as increasing pollution.
There's a different theme every year, and this year's theme is – "Beat Plastic Pollution". The day itself is all about raising awareness among people about nature and the importance of protecting it. While the issues of environmental degradation affect everyone, not all are aware enough to step ahead and do something worthy.
As the World Environment Day official website explains: "While plastic has many valuable uses, we have become over-reliant single-use or disposable plastic – with severe environmental consequences. Around the world, 1 million plastic drinking bottles are purchased every minute. Every year we use up to 5 trillion disposable plastic bags. In total, 50 per cent of the plastic we use is single use.
Nearly one-third of the plastic packaging we use escapes collection systems, which means that it ends up clogging our city streets and polluting our natural environment. Every year, up to 13 million tons of plastic leak into our oceans, where it smothers coral reefs and threatens vulnerable marine wildlife. The plastic that ends up in the oceans can circle the Earth four times in a single year, and it can persist for up to 1,000 years before it fully disintegrates."
The best part is that India is the host country this time. But how aware are we, the Indians? Are we really doing our part to beat plastic pollution?
What can you do to save the planet Earth?
You might have had this question popping up in your mind – "What can I do alone to save the environment?"
Actually, there are thousands of people like you who have the similar thought in mind, amidst that dilemma and hesitation, no one's taking a step. But you, alone, have the power to initiate, and those thousands will eventually follow you. No step is a small step, and every contribution matters in its own way. While caring for the planet isn't a matter to be saved for June 5, however, it's a good time to start today and take the pledge to do whatever you can, in order to achieve a sustainable environmental development.
Organize a cleaning drive:
That's something you can easily do! You have organized parties before, this time, organize a cleaning drive. Call your friends, friends of friends, office colleagues, acquaintances and family members to be a part of this act. Gather in your neighbourhood or a popular market area and clean the surroundings. Pick up the plastic bags and bottles and throw them in trash bins, tell people not to use non-biodegradable products and not to waste paper as they are made by chopping trees. Be a responsible citizen and inspire others to be aware.
Celebrate by planting trees:
It might sound odd to celebrate birthdays by planting trees, but Bhutan, a little Asian country nestled in the Himalayan lap, actually does so! When a child is born, the parents plant trees in order to celebrate his/her birth. Plants help us breathe and therefore, it's our duty to save them. Next time you are in a mood for celebrations, plant a couple of trees and influence your peers to do that as well. A greener surrounding will make you feel good and provide you with more freshness. You can also plan for events collaborating with your neighborhood school where you can tell the kids about the impacts of nature in our lives and together, plant trees in the area.
Plan for a hike or picnic amidst nature:
The best way to understand the importance of nature is to be in the wilderness. For most people living an urban life, the bliss of being amidst nature is something very rare. Plan for a hike through a forest trail or a picnic at a nature park, where you can spend some quality time with the trees and the birds, away from the cars and the honking! Feel the goodness, do some yoga, eat your food sitting under the sky and fill your lungs with freshness. This trip will surely make your aware and encourage you to have a better natural environment around you.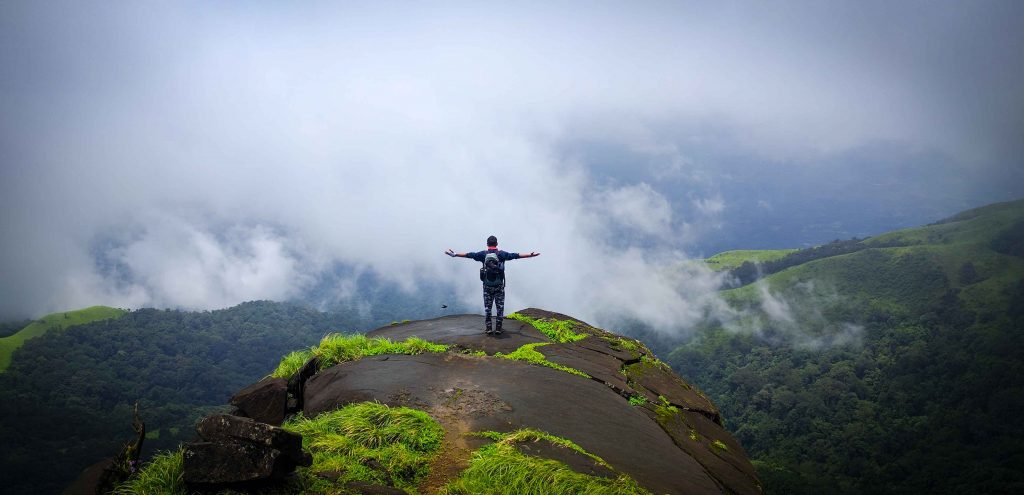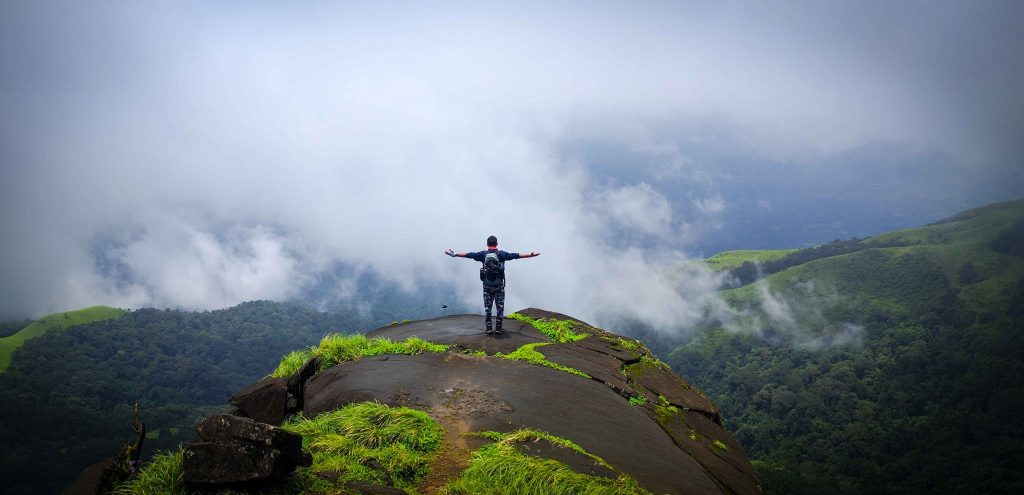 Join a coastal or marine conservation project:
The oceans and seas are as much affected as the land. It may surprise you, but the Great Barrier Reef is dying due to global warming, and there's a huge decrease in the life of marine animals since the water is getting polluted. Tourism is flourishing around the beach destination, ruining the conditions of the beaches. If you are an animal lover who equally enjoys being at the beach, then you can choose a marine conservation or turtle conservation project at a beachside and contribute towards saving lives dwelling in the marine world.
Start optimum usage of the available resources:
Just because you have it, doesn't mean you'll waste it! Know that your future generations will also have similar requirements like you do, and it's your responsibility to save for them. Try taking public vehicles on your way to work, or maybe you can take a cycle. This will reduce wastage of fuel and also prevent air pollution to an extent. Don't waste food – there are certain organizations like ThinkEatSave, that collects extra food from events and other places, in order to feed the hungry ones. Close the taps when you don't need water – then might come a time when the world will face a dearth of fresh water! (Hope you don't want that time to come soon!) Put off all the switches of electronics when not in use. Save paper and don't litter here and there.
Remember that every little step counts!
To quote from the famous song written by Michael Jackson:
"Heal the world
Make it a better place
For you and for me
And the entire human race."