If you're reading this article, it means that you've switched to try out a different traveling style, unlike the stereotypical leisurely vacations! If you haven't switched to trekking yet, find out  Why you should go on a trek right away! Packing for your first trek as such is quite different from your usual packing style.
Firstly, remember, you are required to carry your luggage in a backpack for the entire trip, so the weight of what you're carrying determines how easily you can pull the trail off. Secondly, be minimalistic! The fancier things you pack, the heavier your backpack will be.
A. LIST OF ESSENTIALS
1) Moderate-Weather Trek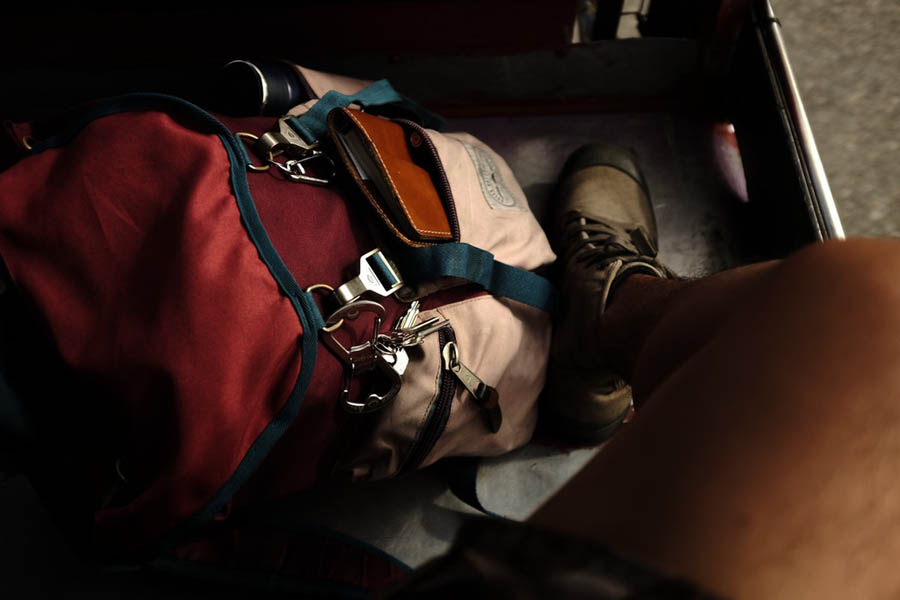 Trekking Shoes Your shoes can make or break your trek. Do not be stingy while buying one. Look for comfortable, breathable material. And the right size for you never settles for a borrowed one unless it's the exact same size. Recommended Brand/ Product: Quechua, Wildcraft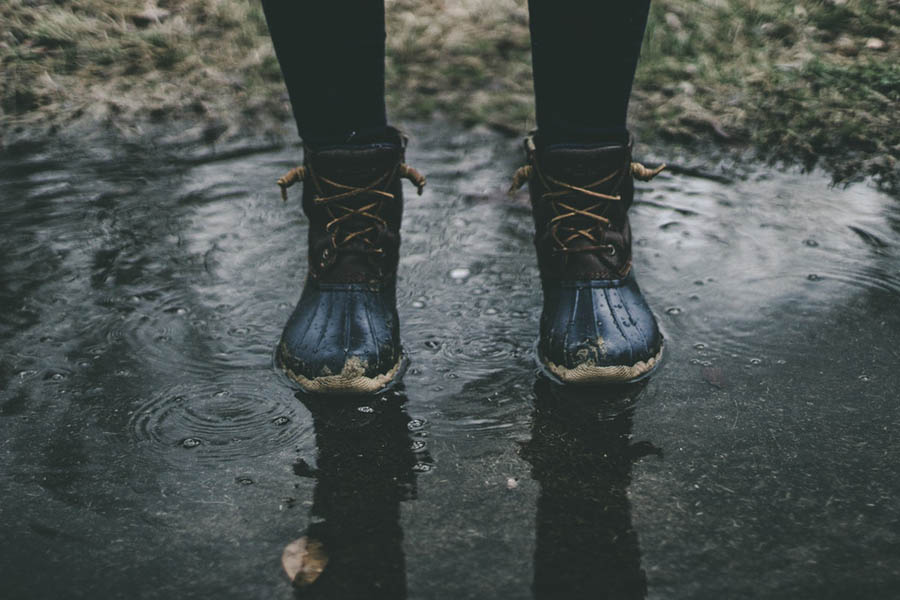 Water bottle(s) (enough to store 2-3 liters) While keeping your energy levels up, it is necessary to keep yourself hydrated, there may not be stores or freshwater natural sources on the trail for you to fill up. Carry water purifying tablets/ a portable purifier-filter bottle to be on the safe side. Recommended Brand/ Product: AquaGuard/Lifestraw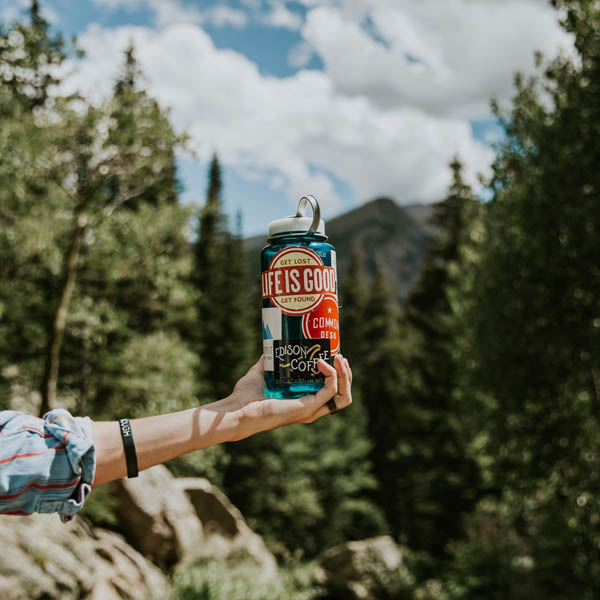 Torch/Headlamp Normally, walking the trails is avoided after sunset, you'll need a light source for the night stay at the campsite, to prevent you from running into trees or fellow trek mates. Recommended Brand/ Product: Geonaute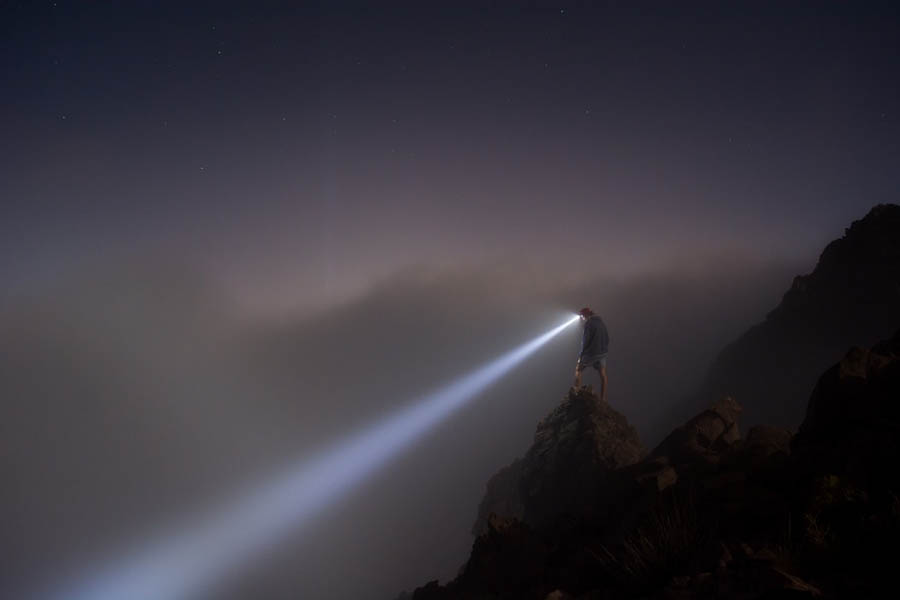 Portable charger Although, there are bleak chances of you getting any network. You'll need a portable to keep that camera/ camera phone/ torch running.Recommended Brand/ Product: Chroma/Intex
Money Even though a natural escapade has no stores or hawkers, carry sufficient cash, and split and pack it into different pockets of your trousers/backpack. You may never know when you might need to pay another person during unforeseen events.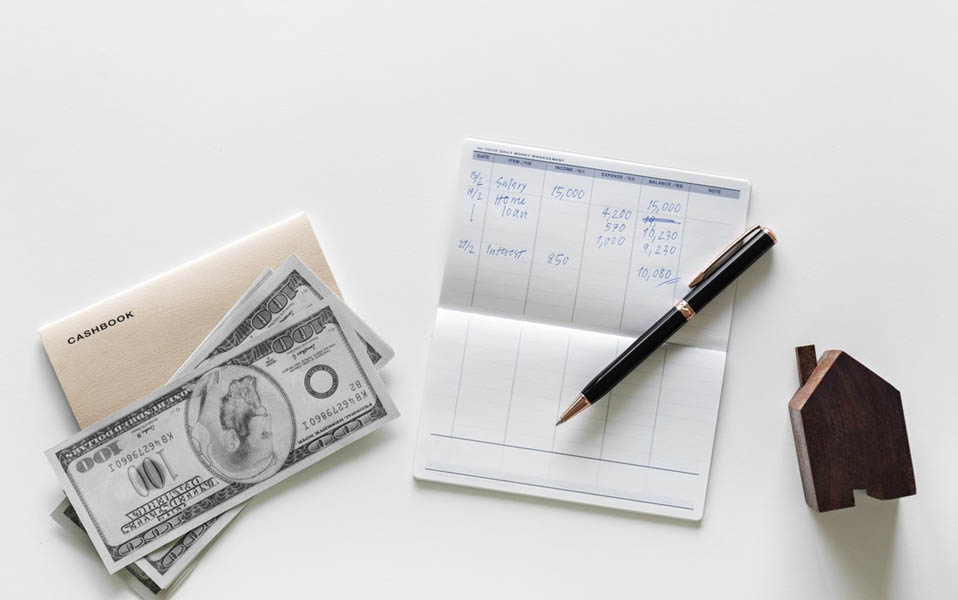 Energy Food Albeit all the meals the trekking organization provides you, instant Energy foods/drinks are necessary. Carry Glucose powder, energy bars, Dates, Dried Fruits, and sugar-candy to keep you going during the trial.Recommended Brand/ Product: Ritebite, NatureValley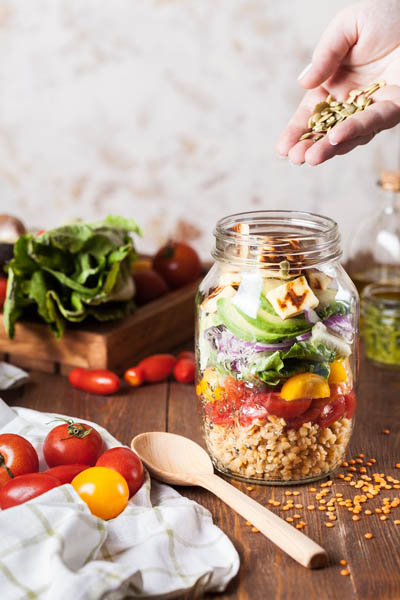 Raincoat+Bag cover/Rain Poncho  Notably, it might rain/snow in most trekking destinations in India, as most are either snow-covered peaks or rainforests. Most commercially available Rucksacks are water repellent, but not waterproof. You'll either need a Raincoat and a separate bag cover to keep yourself and your belongings from getting wet in case there's rainfall. Recommended Brand/ Product: Quechua, Wildcraft
Extra pair of clothes Keep Pair#1 for walking the trails, allow it to absorb all the mud/dirt on the way. Keep Pair#2 to have a clean set to change too for a sound sleep. Change back to Pair#1 for the next day's trail. Also, if you happen to get drenched during rain or while crossing a stream etc, It's always better to have a dry pair of clothes to change into.
Lunchbox + Mini-Tumbler Many organizations typically give you "packed-lunch to eat during the trek, carry a lunch box to pack the same. At the campsite, you can eat your meals at the same. The tumbler will be used for tea/ energy beverages or soups that are also typically served by most organizations. Few organizations provide you cutlery for the same, if mentioned beforehand, you need not carry either of them. Recommended Brand/ Product: Quechua, Tupperware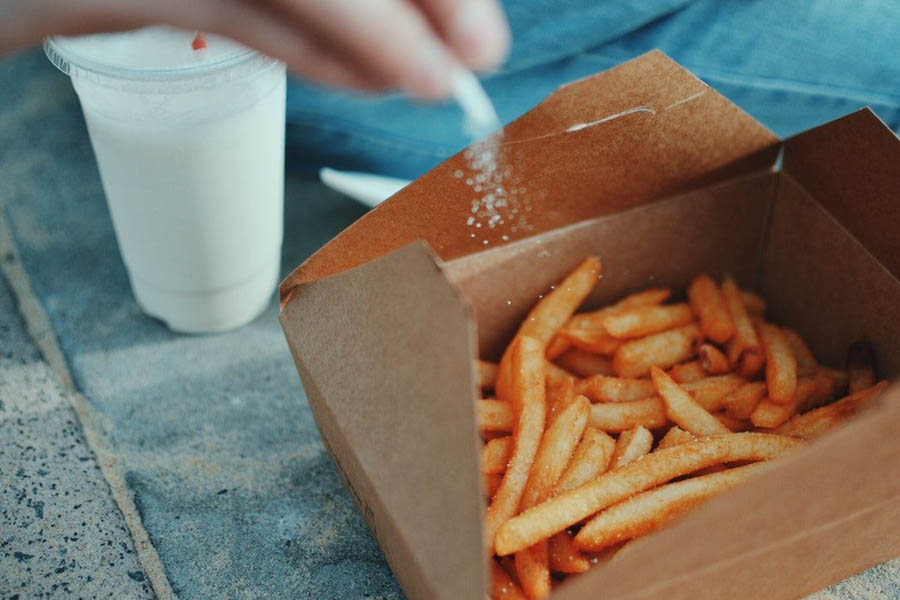 Flip-flops It is a tedious job to lace up and strip down those heavy boots for every minute thing, every time you're required to step out of your tent at the campsite. Certainly, your regular trek shoes should suffice, but for ease, carry a pair of flip-flops to laze about.Recommended Brand/ Product: Nabaji/ Puma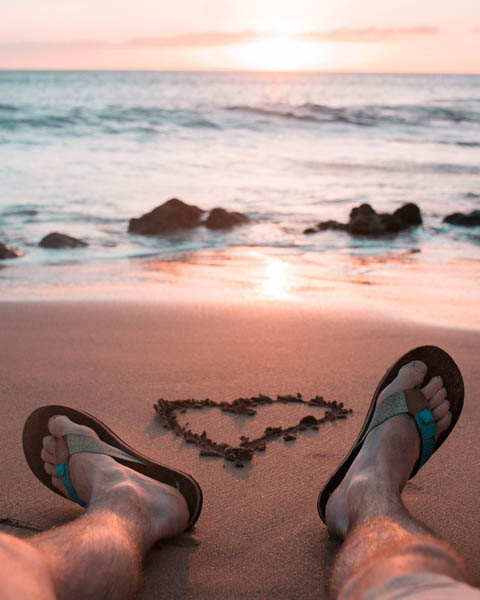 First Aid Kit (and your regular prescribed medicines) Basic wound dressing first aid kit should suffice. An antiseptic, cotton wool, etc.
Sunscreen/Hat/Sunglasses Most hikes happen in daylight, and trekkers tend to rest after sunset. This pertains to expose you to a lot of solar radiation during your hike. In spite of carrying hats, umbrellas, and sunglasses, I advise using cosmetic sunscreen. To protect you from tanning, sunburns, and dangerous UV rays. Recommended Brand/ Product: VLCC SPF70/ Amway Spf 45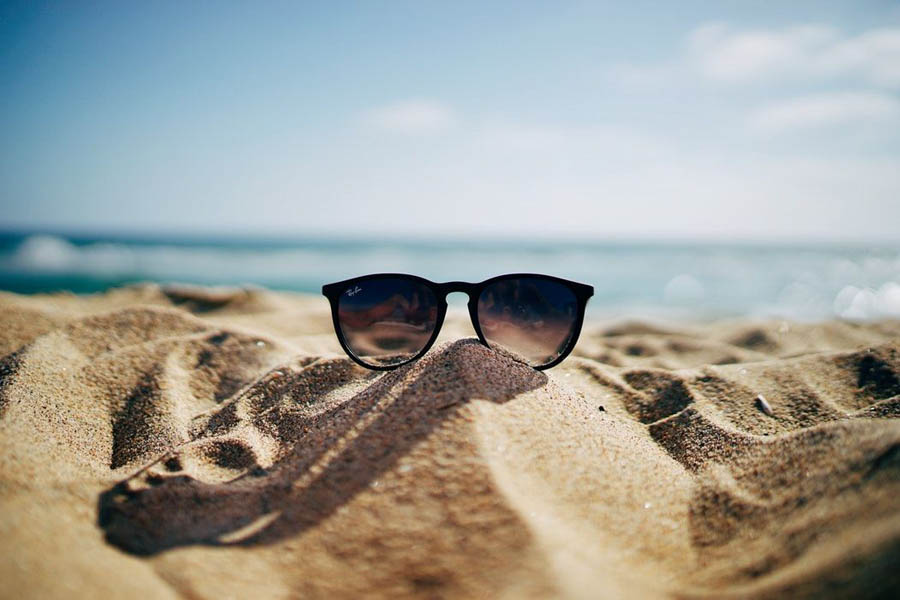 Toilet kit Toilet Paper, Toothbrush, wet and dry tissues, and sanitizer.
Towel Traditionally, you'd not be bathing during the trek, with the exception of natural streams during the trail or waterbodies you're allowed to swim in. Carry a Quick-dry microfiber towel to dry you up after a dip. Do not carry a regular towel as they become really heavy once wet, and are heavy by themselves even when dry. Recommended Brand/ Product: Nabaji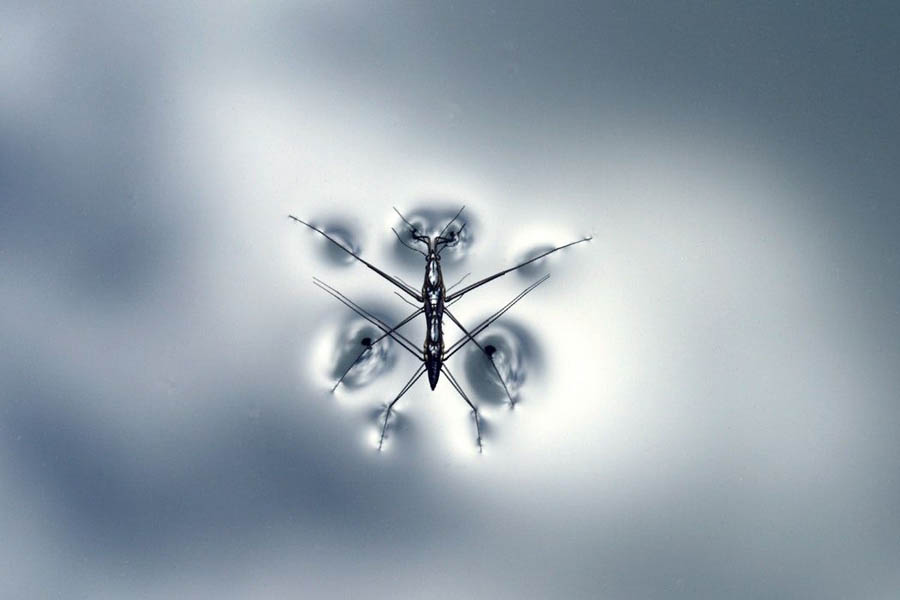 Insect (Mosquito) Repellant To protect you from the bloodsuckers and nasty stingers out there in the wild. Recommended Brand/ Product: Odomos Spray / Odomos Non-sticky gel
2) High Altitude &/or Sub-Zero Trek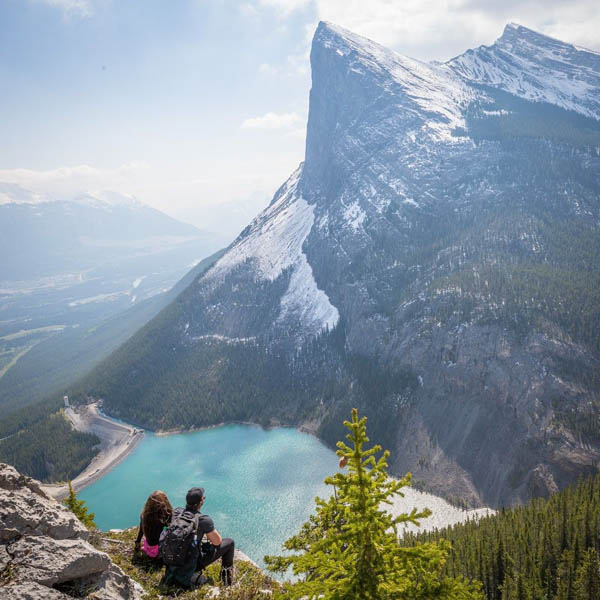 Hiking Pole Recommended Brand/ Product: Quechua
Thermals(

2 sets

) Recommended Brand/ Product: Wedze
Fleece Jacket Recommended Brand/ Product: Wedze
Holofoil /Down Jacket Recommended Brand/ Product: Quechua, Wildcraft
Balaclava/ warm beanie + Neck Warmer Recommended Brand/ Product: Quechua
Woolen Socks (

Avoid wearing them during the trail, use them only at the campsite. Use cotton Socks for walking. )

Fleece Gloves
Waterproof Gloves Recommended Brand/ Product: Wedze
Lip Balm &/ Petroleum Jelly Recommended Brand/ Product: Himalayan/HealthNGlow originals/ The Body Shop
50+ SPF  Sunscreen (

Apart from direct solar radiation, a lot of rays  land on your skin due to reflection off snow patches, this may give you severe sunburn, and, you may not even feel the pain and burn until you decent back to normal temperatures)

Recommended Brand/Product: Quechua, Wildcraft, NorthFace
Diamox (F

or high-Altitude, low oxygen density areas. Although they're general medicines; Consult your physician before buying them)

Snow Goggles (

They protect your eyes from chilly winds, apart from keeping them UV safe)

Recommended Brand/ Product: Orao/Wedze
Gaiters (Hiking trails are not generally paved and concrete roads, they have loose pebbles, dust, and at times, knee-deep snow. Under those circumstances, use a gaiter to help you walk hindrance-free.)  Recommended Brand/ Product: Quechua
Crampons (A good trekking shoe comes with good grips, but, with attention to frozen surfaces, even the best of the shoes tend to slip. Crampons have metal studs to help you maintain a better grip. M

ostly, your trek organizer will provide these if needed

)
B. HOW TO PACK
Pack heavier things closer to the spine and lighter away.
Stick to the packing style you choose to pack for your first trek, as this will help you be well versed in where you've what. You'll not have to pull out everything over and over again to look for missing(when you forget where you packed something) goods. Keep a handy list to help you remember the same.
Also, arrange all your goods such that things you'll need at the campsite only, are packed farther away and things like snacks and first aid kits with a way to quickly access. Ask a helper at the store, wherever you bought the rucksack, to guide you about the specific uses of certain elastic ties and pocket sections in the bag. There are ties and clips for you to assemble your sleeping mat/bag, hiking pole, water bottle nets, etc.
Choose to wear cargo pants, and pocketed-outerwear, you can distribute about 1 to 2 kg weight of goods across them. To put it differently, wear clothing that doubles as spaces for carrying your goods.
In the final analysis, always remember the golden rule: Lighter the backpack, the better your experience will be.