Tents | (Double/Triple Sharing Basis ( Separate for men and women ))
---
Details
Wake up to the smell of lush greenery all around as you cross over to God's own Country, Kerala. Our first stop for the day is at a town called Sulthan Bathery, the first significant town this side of the border where we'll have a quick freshen up and grab a hearty Kerala-style breakfast before we set off on our expedition for the day.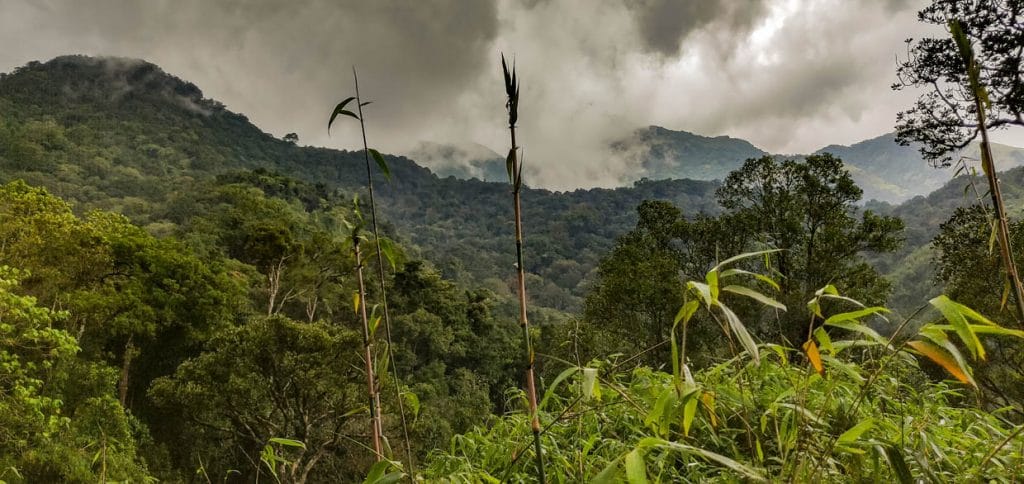 A short bus journey will follow next taking you to Meppadi from where you begin your off-roading jeep ride experience towards the Arnamala forest. The off-roading gets exciting and adventurous, so hold on tight as you witness some of the most beautiful coffee and cardamom plantations on one side as you race through the forest trail on the other! The view only gets better from here as the air gets cool and crisp as you hike towards the Arnamala waterfalls and the Arnamala hills where you can sit, climb up on boulders and soak in the greenery that is all around you.
We now descend and head back to the quaint town of Meppadi, from where we head to our final destination for the day. A short off-road trail up Ambukuthi Hill leads us to a cosy little hideaway homestay nestled amongst thick forest cover and misty hills. This is also our base camp from where we begin our night trek. Before you get too comfortable, a short hike leads you to the sunset viewpoint nearby that you simply do not want to miss! You are greeted with panoramic views of Wayanad and the vibrant hues of the dusky evening. However, this is simply a teaser for what awaits you the next day.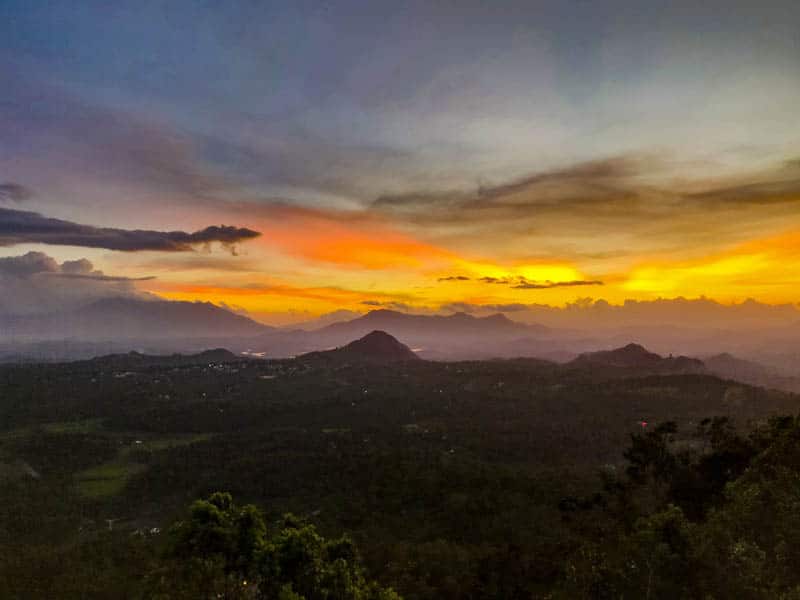 Head back to the homestay, freshen up, have a sumptuous dinner, and get your tents packed as we prepare for the main event! The exhilarating night hike up Ambukuthi hills is the highlight of the entire trip. The trek through short in distance, it is no less thrilling as you make your way up narrow forest trails and rocky boulders with just your torch lights for help. If you have some scary ghost stories up your sleeve, this is the perfect time to share them!
Once at the top, take in the stunning night views of Wayanad. Unload your tents, set up camp, gather around as we light up our campfire, and spend the night under the starry skies.
---