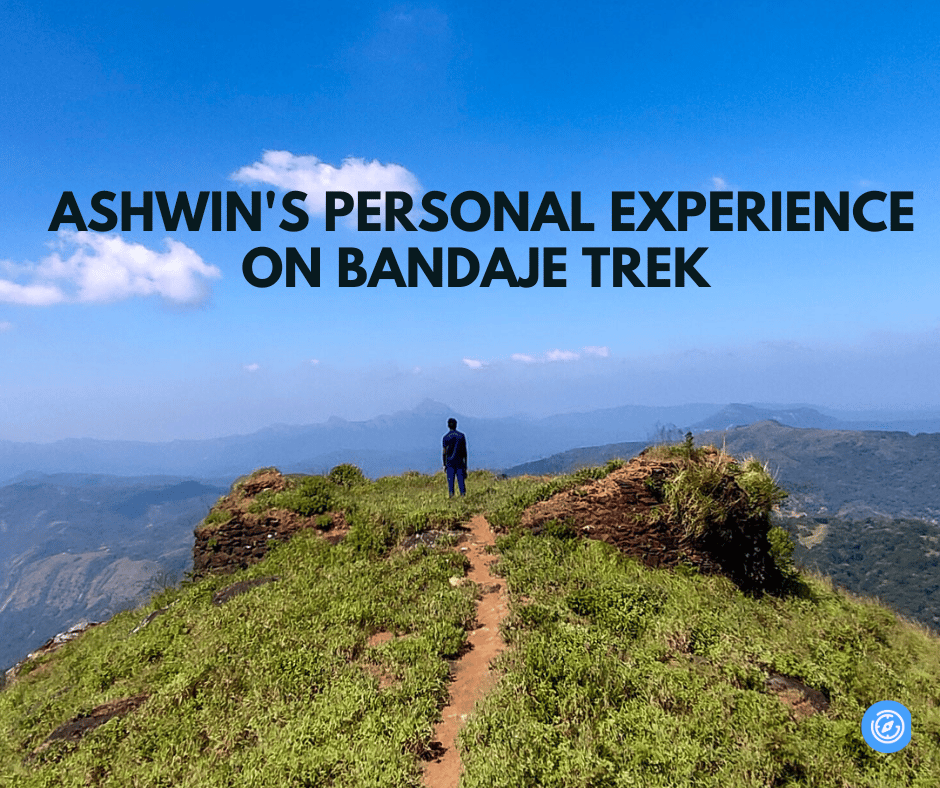 "It was as if the gusts of wind pushed me back several centuries. I saw nature in a form I could not even have imagined. Countless nights passed from my window, and days shut doors on my body, but as I have come here, this is it; I feel complete. Hello, I am Ashwin. Last Saturday, I calculated, my depression turned out to be zero, which had plagued my body for two years. Dragging on my fears and coming out of dilemmas, meeting people like walking on roses and handshaking with nature, this is my personal experience of the Bandaje trek of coming out of the caged mindset. I am incredibly thankful to the team Plan the Unplanned for making it happen.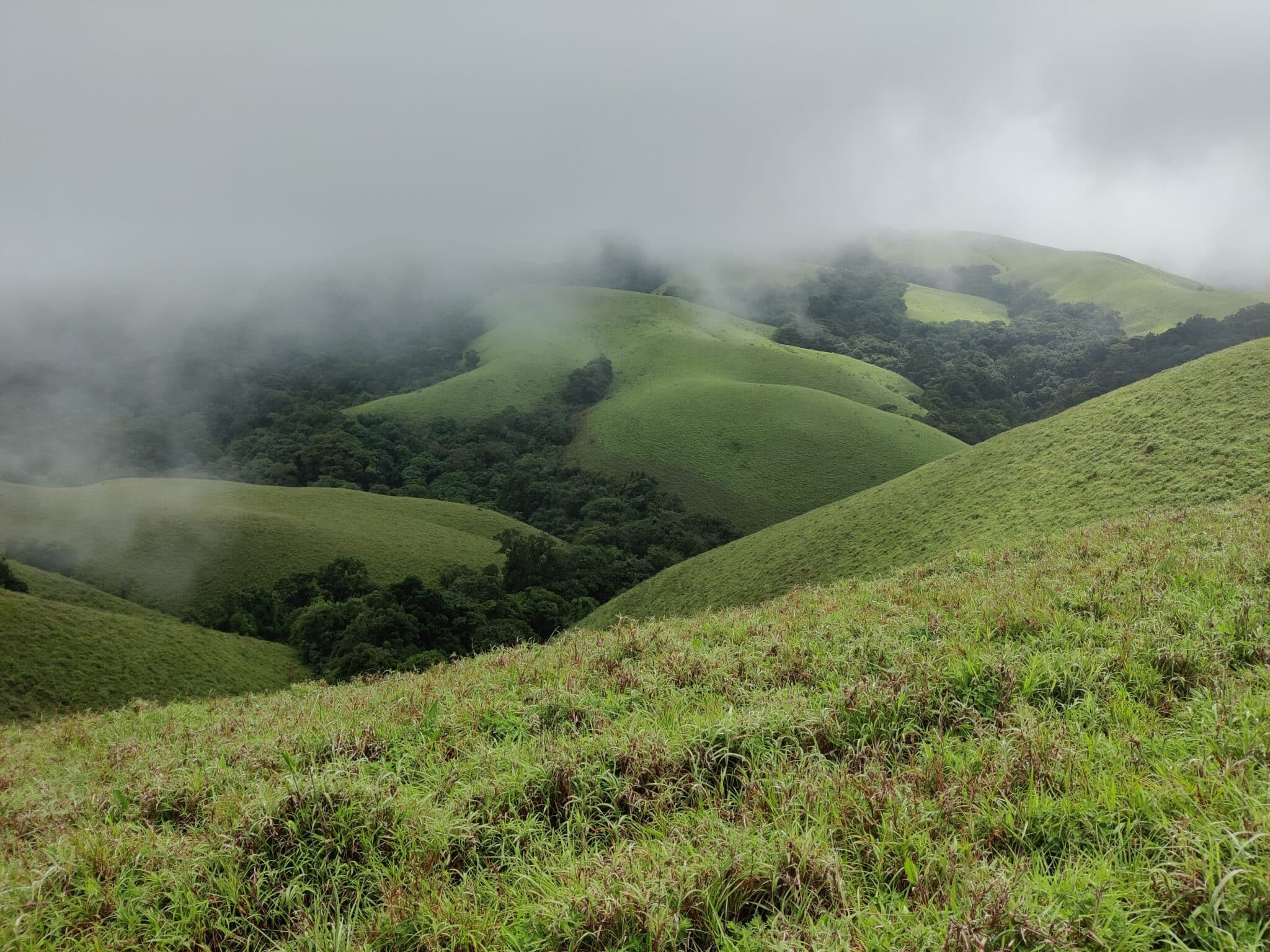 I was one of the finest batsmen in my cricket team. Every Sunday, I was out, playing my best innings, returning happily to home. I got an injury in my backbone and have been perpetually feeling as if my body is rusting, breaking and reshaping. My trip to Bandaje and Ballalarayana Durga fort was of fighting against all those demons. I told myself to give myself some chances before zoning myself out of the world and closing myself inside a room. I am grateful for the thought that struck this balance in me. Today, I feel free.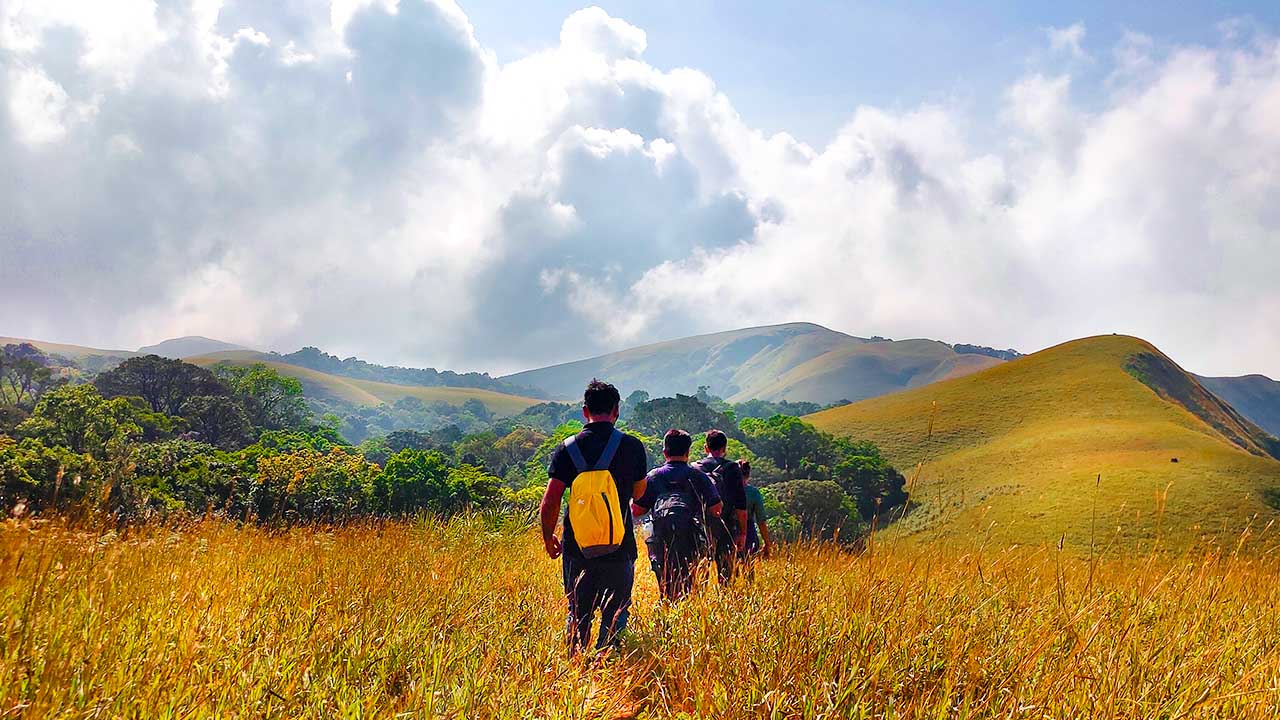 My thrust on this trip was interacting with strangers, who later became peers. I wanted a change in my outlook; hence, I communicated in a great flow. By doing this, I realised how good I could feel and how much I deserved better.

The following day started with a lovely breakfast that set the mood of the entire gang. We soon began for the base; the bumpy ride is worth remembering. I learnt about various plantations on the way – areca, coffee, black pepper, etc. As soon as the trip started, most of us got the hang of each other's jobs and further details. As companions, we felt the urge to help each other on the trail: we directed if there was a pothole that people could have otherwise missed; we waited for each other and had fun together.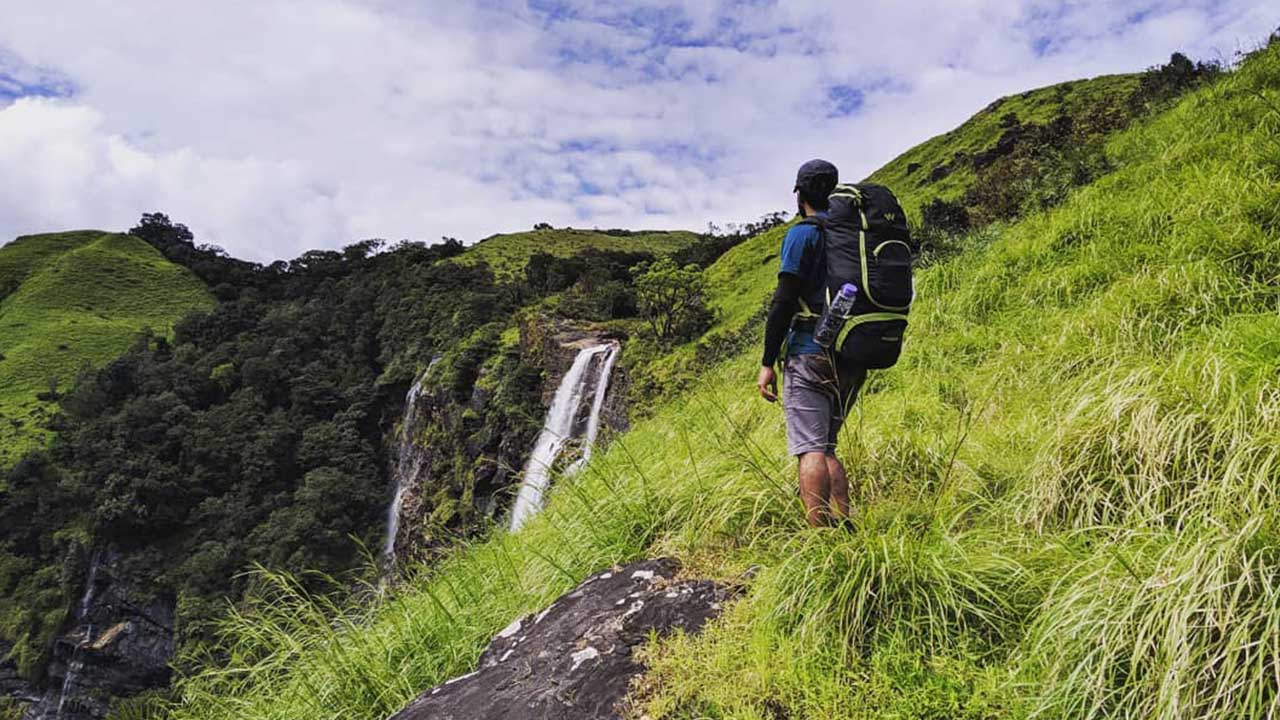 Sitting at the Bandaje Falls, perceiving gravity-defying reverse waterfalls and looking at the force of air, we were all stunned. The Ballalrayana Durga fort – a dilapidated fort – reminds us that nothing is permanent. Various points on the trail tell different stories: Rani Jhari Point has imaginative visuals of suicide points; Ballalarayana Durga Fort is synonymous with crude prestige; Bandaje Falls is magnanimous.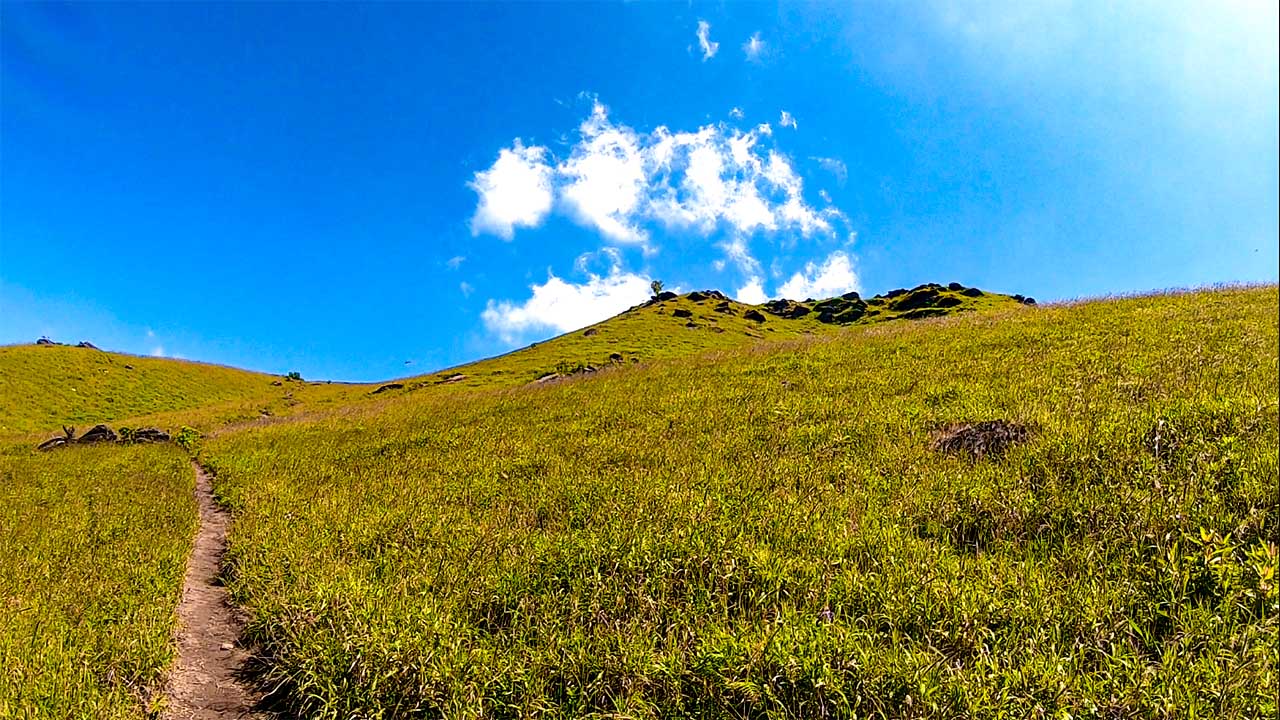 As we returned, frogs, birds, and crickets celebrated our presence; leeches feasted the most. The air sang, leaves danced, and the sun clubbed in different hues. The drama buckled out as soon as the sun was down, and everything went silent. As I observed, my friend interrupted and called me for the last jeep going to the homestay.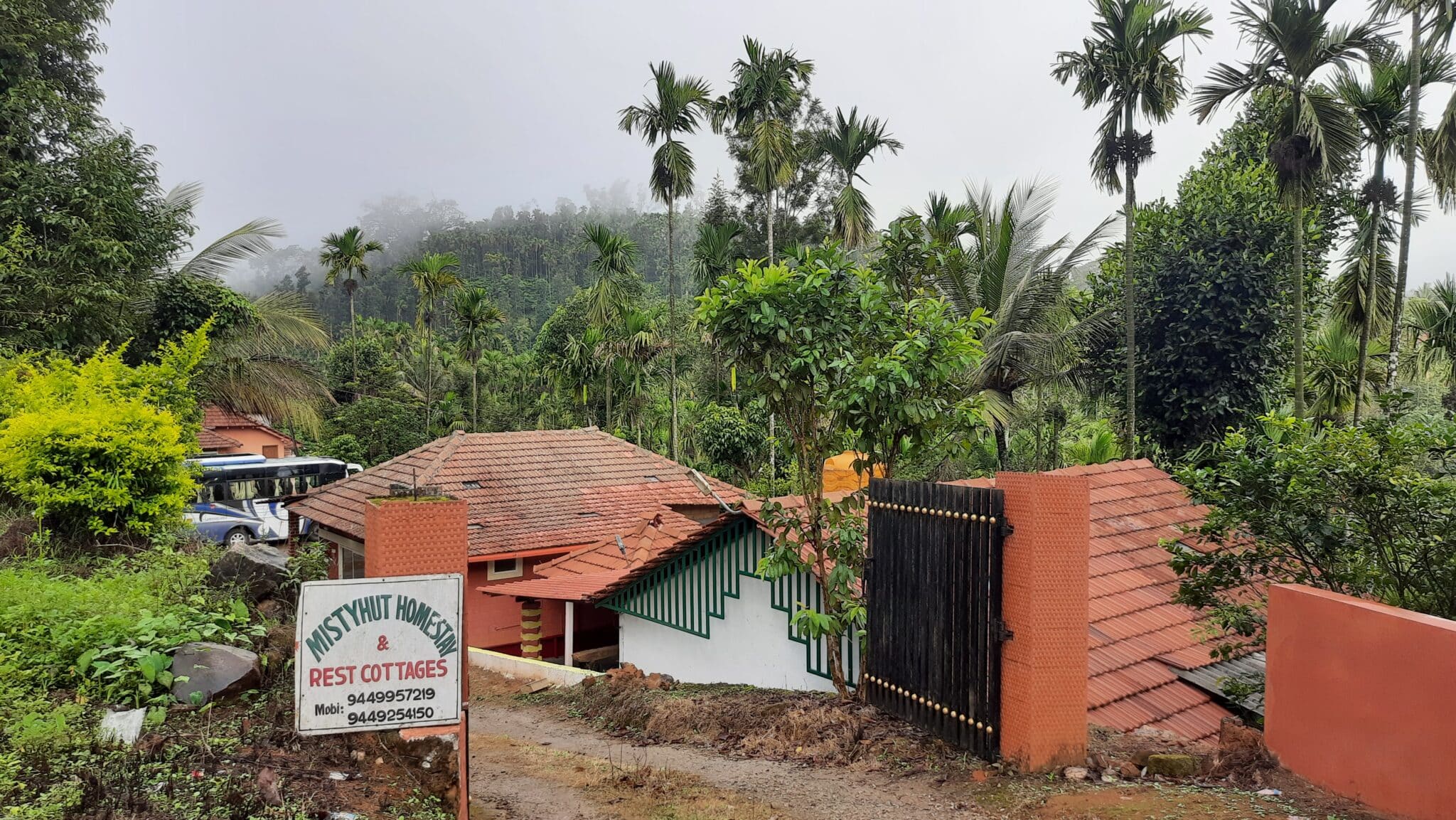 The next day, we went to Kodige falls, took a dip and clicked multiple pictures with our new family. 
Taking it all in, I remember how beautiful this life can be as I gulp down the tea and snacks. I silently pitch myself in the lobby and think about times when I was in my most active years. After two years of resting, my back pain is receding, I want to go back to the ground that I call home, but I will take it up slowly. 
Those were the best two days of my life. As I register this trip as a golden trip, I also want to walk through those doors that remained open, but I could not muster enough courage. I will hit the gym, talk to my doctors, eat well, and play cricket. I love myself more and feel grateful to nature and this team for showing such wonders." 
Other peaks in Kudremukh National Park
Kudremukh Trek (1892 m) – 22 km
Kurinjal Peak (1159 m) – 7 km trek
Gangadikal Peak (1465 m) – 4.5 km trek
Vallikunja Peak (1089 m) – 9 km trek
Narasimha Parvatha (1159 m) – 18 km trek
Seetha Bhoomi (1473 m) – 14 km trek
Brief about Bandaje Trek with Plan the Unplanned:

Dilapidated Ballalarayana Durga fort
Rani Jhari View Point

Read Bandaje Trek Itinerary Here
Ashwin's personal experience to Bandaje Trek is heartful, and I genuinely wish you will throw away your arguments and hit up this trail, for this trail has multiple magical things to offer, and it can even change your life.
Tell me in the comments about your revelations on this trail.