The country's rich culture begins to enchant visitors when you approach the south of India. You won't want to leave these states, cities, or vacations because of how beautiful the water is playing down the entire coastline. Your journey will be rewarding because of the breathtakingly magnificent scenery, historical buildings, settings, and some contemporary charm.
Road trips are an excellent opportunity to relax while travelling, spend time with loved ones, stop at scenic spots, and sample the local cuisine while following your leisurely schedule. There are many exciting road trip trips in South India where you may discover uncharted regions while listening to your music and creating a one-of-a-kind experience.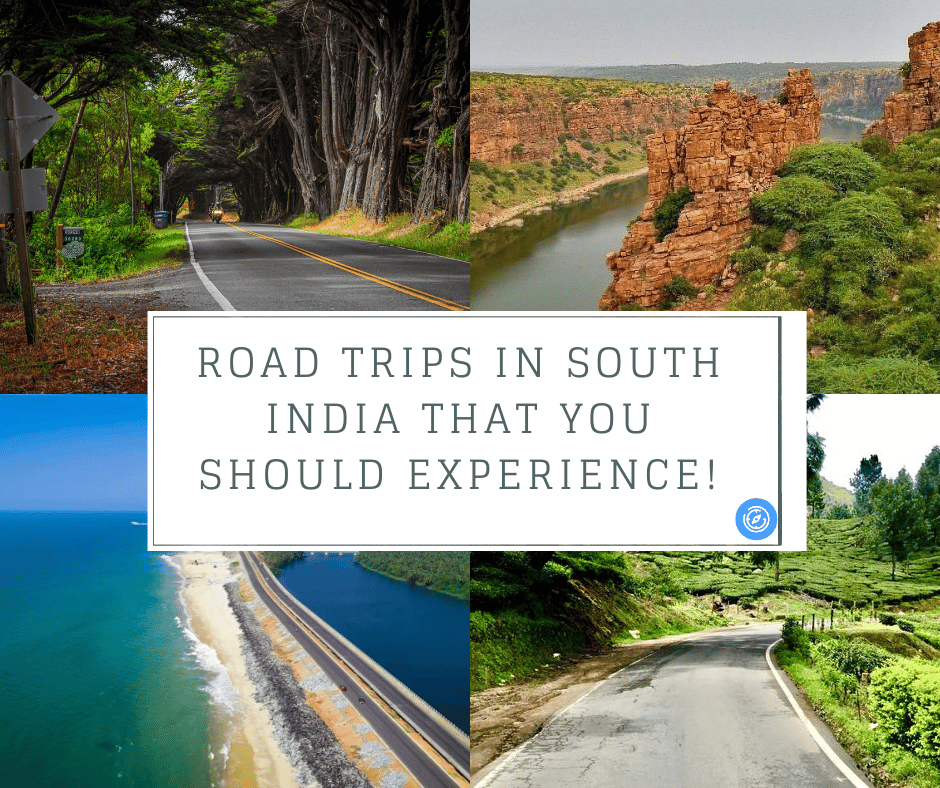 Here are some of the road trips that one should take when they're in South India! We'd swear by the fact that one must take these road trips, once in their lifetime!
1. Bangalore to Goa

Distance: 568 Kilometers
Time: 11 hours
Consider taking a road journey through areas with gushing waterfalls, wet roads, stunning valleys, serene lakes, picturesque beaches, and water from hydroelectric dams. How magical is that? You may, however, experience everything in a single hour. Also, look at the western ghats changing their hues into a plethora of colours while on your road trip from Bangalore to Goa.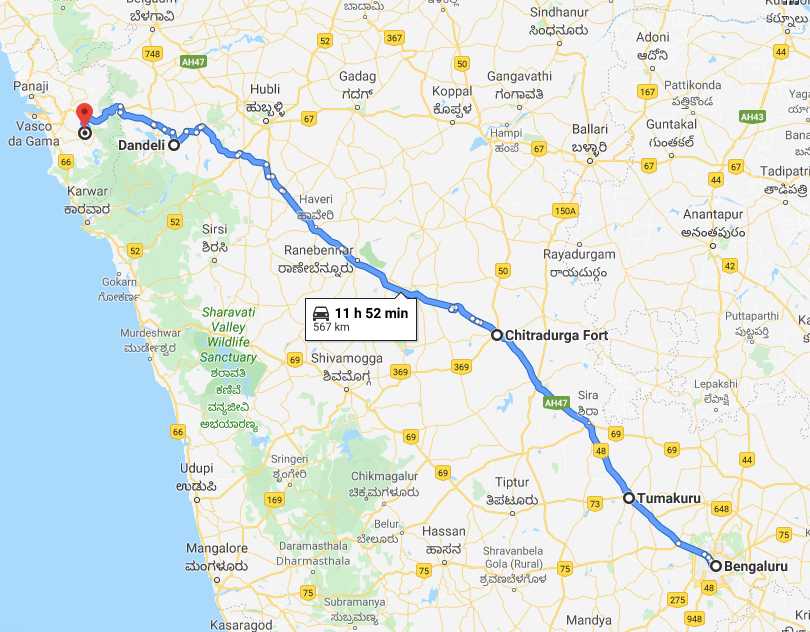 2. Mangalore to Goa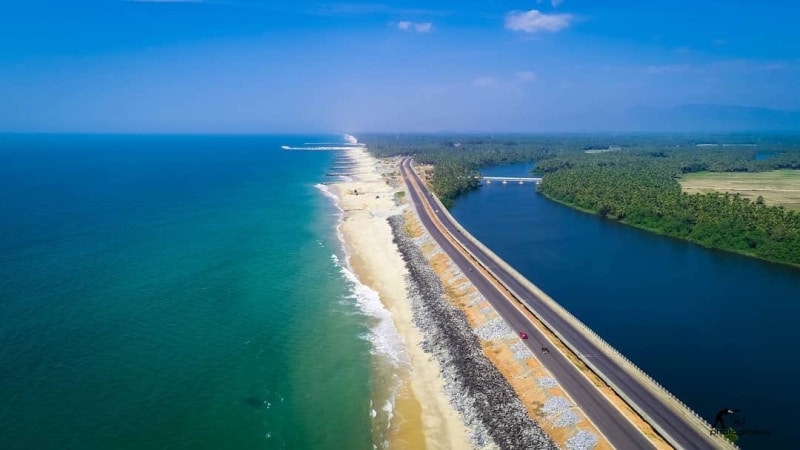 Distance: 364 kilometres
Time: Approx 8 hours
The trip from Mangalore to Goa is not only a timeless option, but it is also adored by many, especially beach lovers. Drink the energising coconut water while relaxing on calm beaches and rejuvenating yourself. Visit Murudeshwar and the lovely beaches of Gokarna to try out scuba diving which is definitely a once-in-a-lifetime adventure.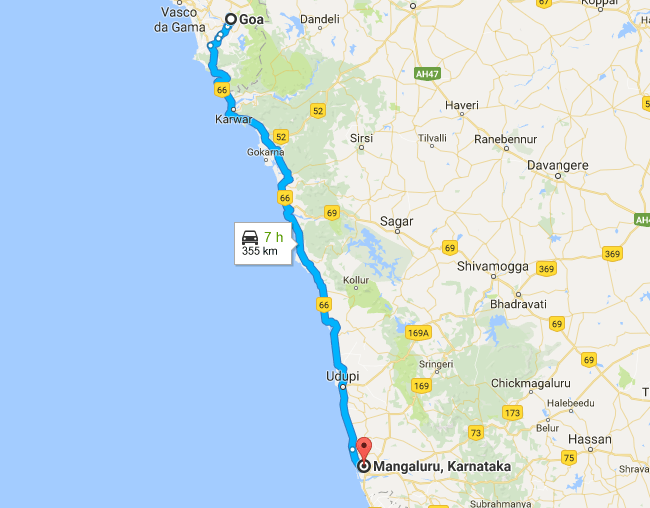 3. Hyderabad to Araku Valley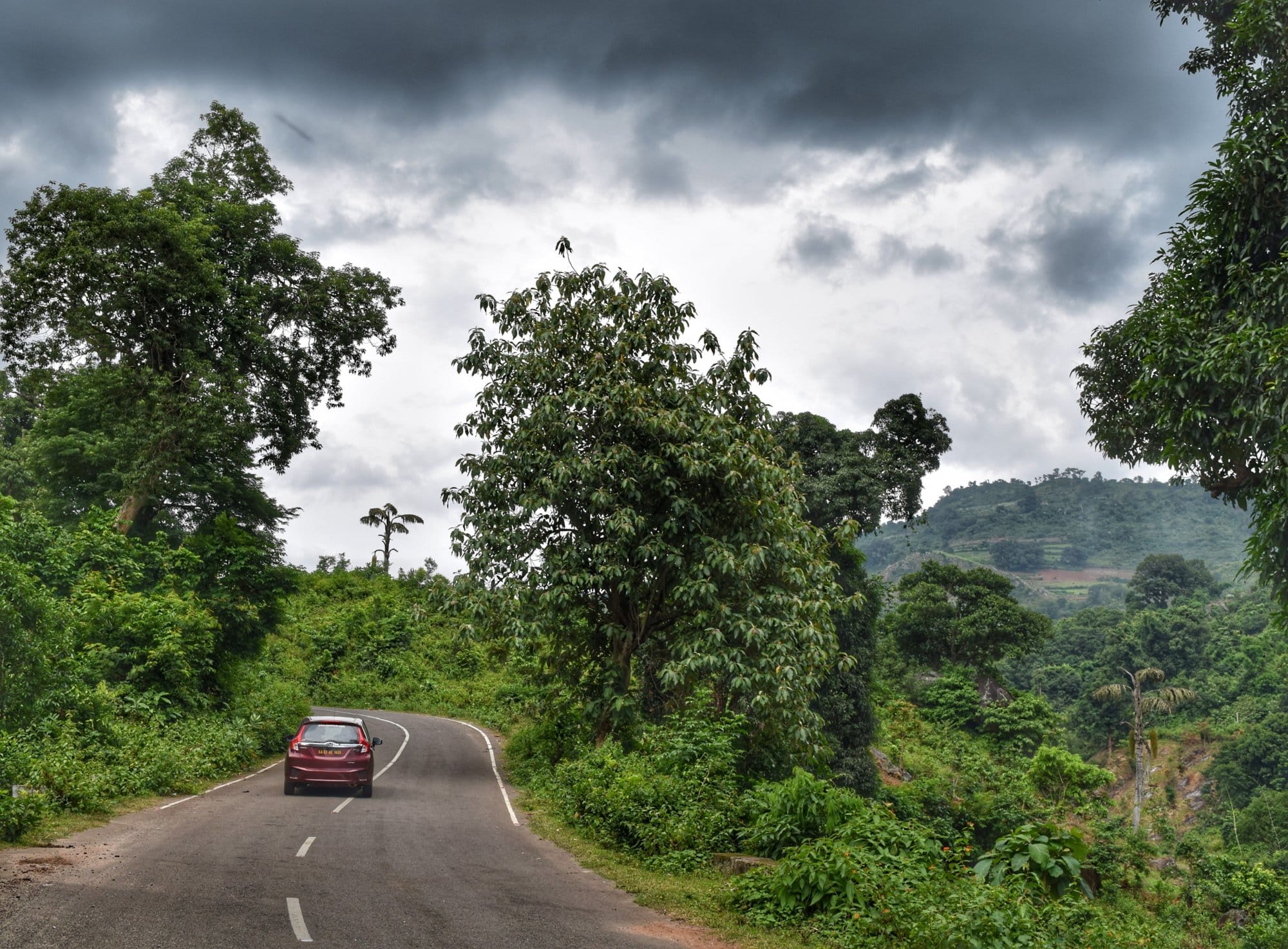 Distance: 735 kilometres
Time: Approx 15 hours
Due to the amazing possibility to see grasslands, coastlines, and hill stations, this journey in Southern India is a comprehensive package in and of itself. The journey takes the paths through Hyderabad, Vishakhapatnam, and Vizag before arriving in Araku. It is strongly advised to take the beautiful route from Hyderabad to Araku.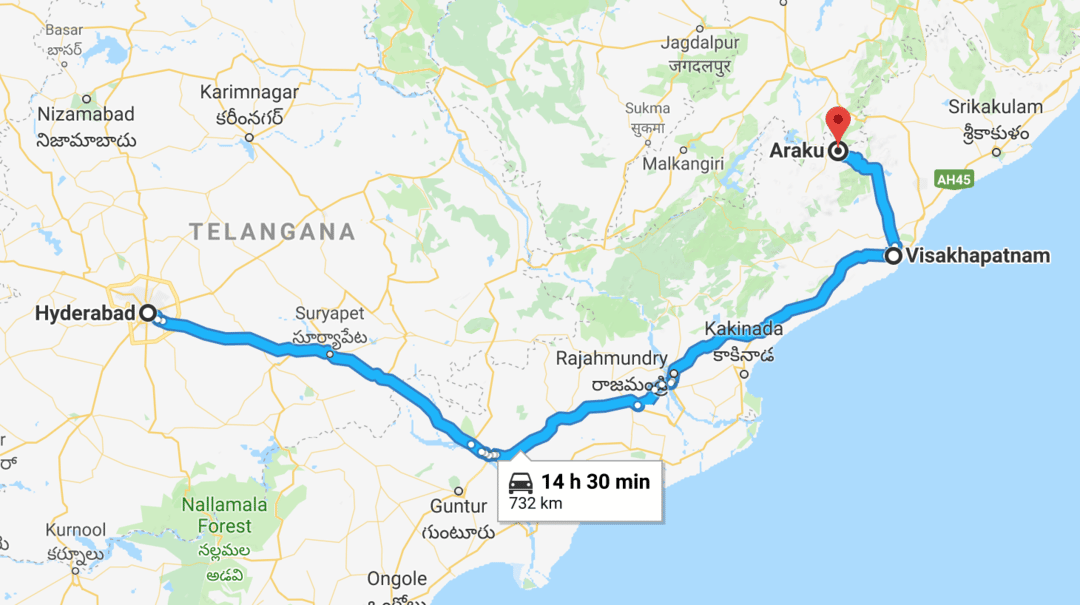 4. Pamban Bridge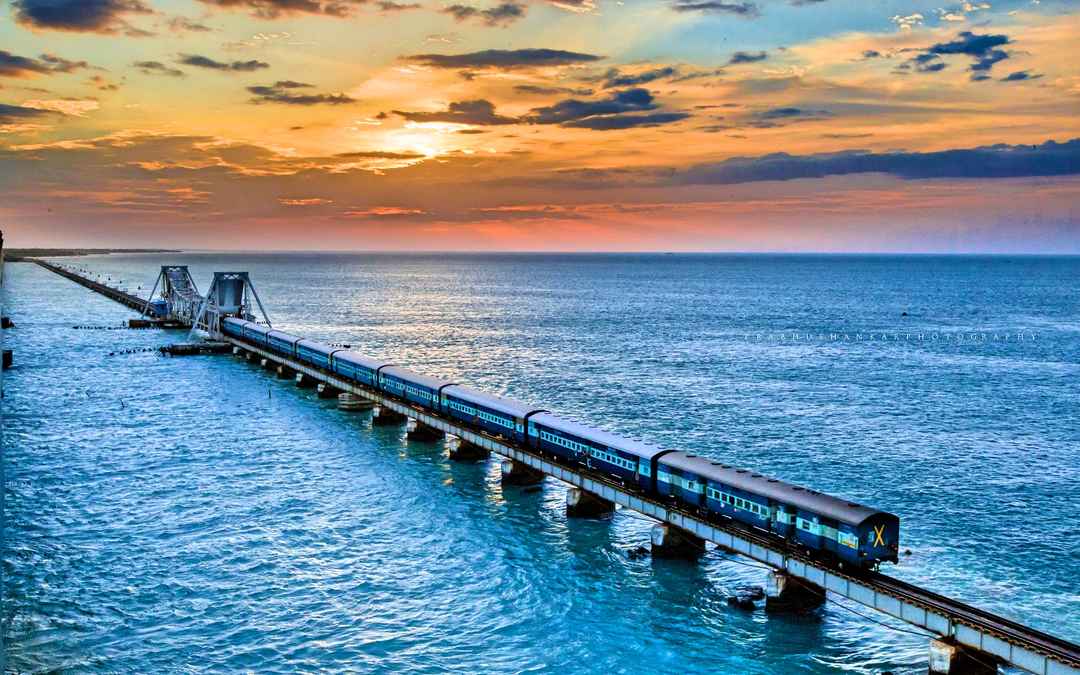 Bridge Distance: 13 kilometres
A trip to Pamban Bridge will be an excellent alternative if you wish to take a vacation from any location in South India. You will undoubtedly remember the 13-kilometre stretch in Rameshwaram where water surrounds you on all sides. Pamban on the Rameshwaram island is connected to Tamil Nadu via the bridge. You'll be mesmerised by the scenery.
5. Kochi to Kanyakumari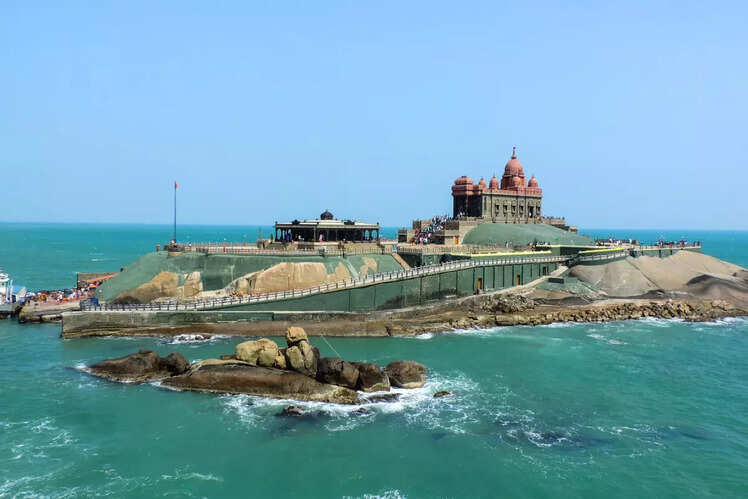 Distance: 300 Kilometers
Time: 7 Hours
The 300-kilometre Kochi to Kanyakumari route is ideal for those who enjoy the water. On your drive from Kochi to Kanyakumari, you may see beaches, backwaters, historical and political sites, fishing villages, verdant valleys, and much more. The drive from Kerala to Tamil Nadu is indeed a mesmerising feeling!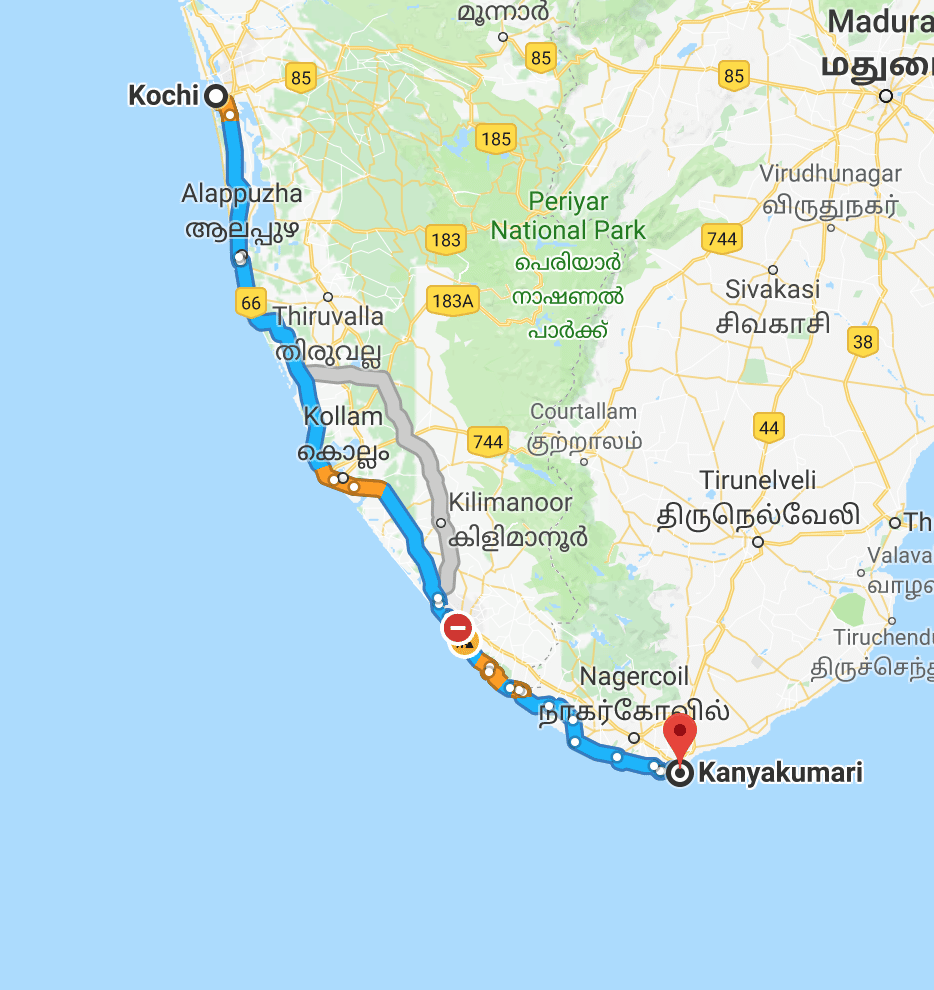 6. Chennai to Munnar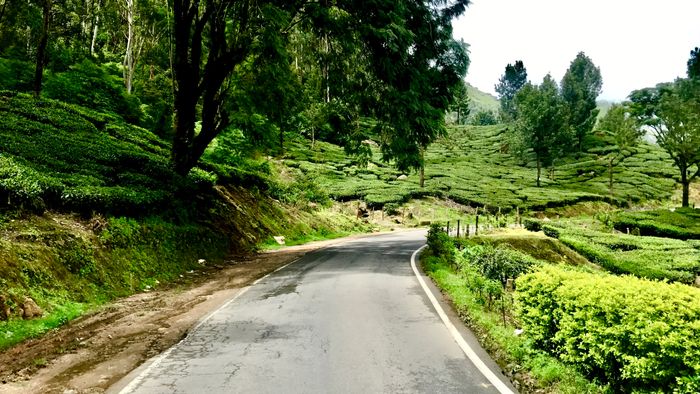 Distance: 590 Kilometers
Time: Approx 12 hours
One of the most beautiful drives in South India is from Chennai to Munnar. This road trip will be remembered for its lovely highland roads, breathtaking beaches, and expansive tea plantations. It takes about 12 hours to drive from Chennai to Munnar.
7. Bandipur to Periyar
Distance: 440 Kilometers
Time: 9.5 Hours
With both being ideal spots to see tigers, this road trip is a need for all wildlife enthusiasts. This is one of the factors that contribute to it becoming a popular tourist destination. In addition, you have the opportunity to explore the diverse wildlife of this area as you travel through miles of coffee plantations and lush green forests.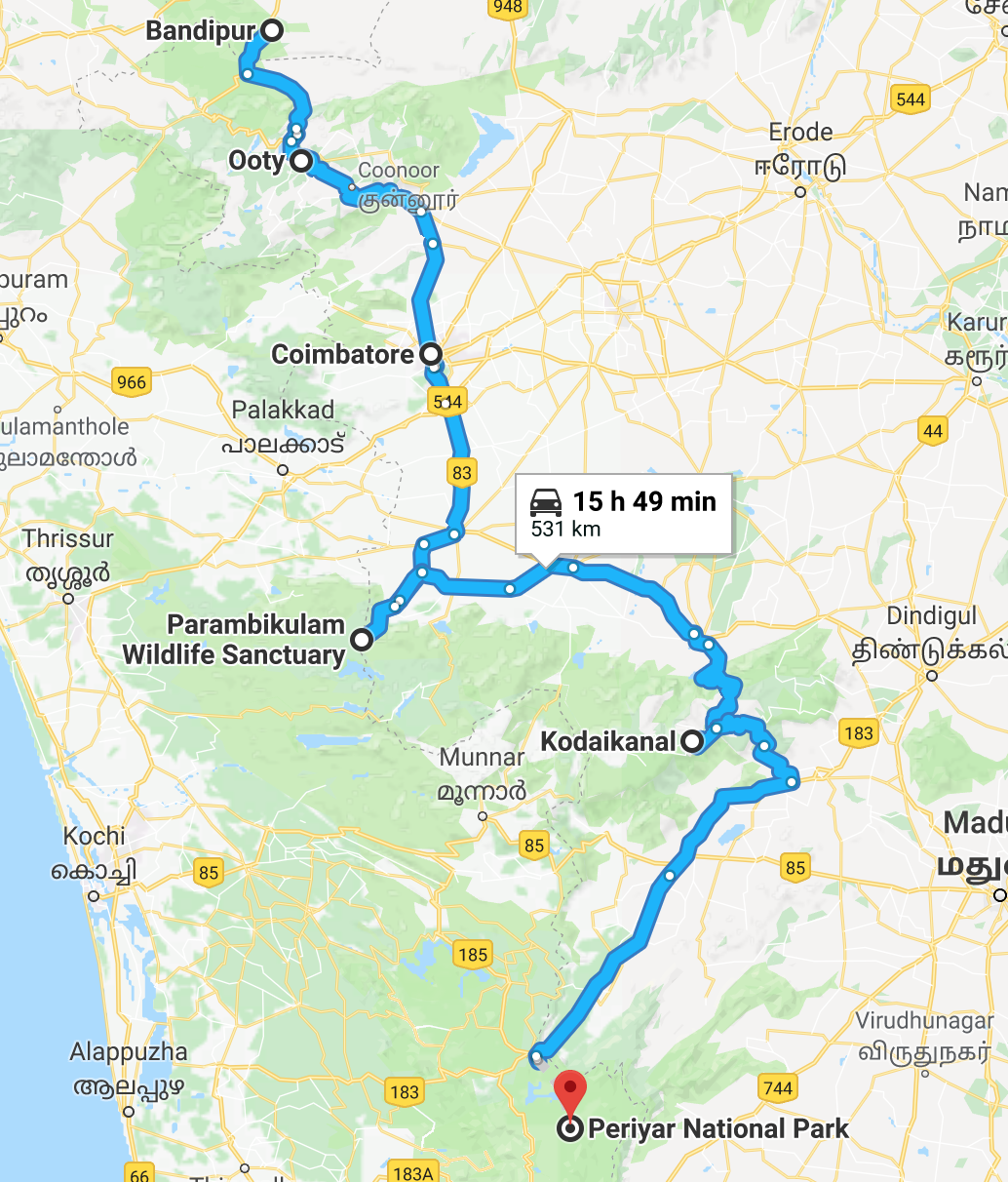 8. Sakleshpur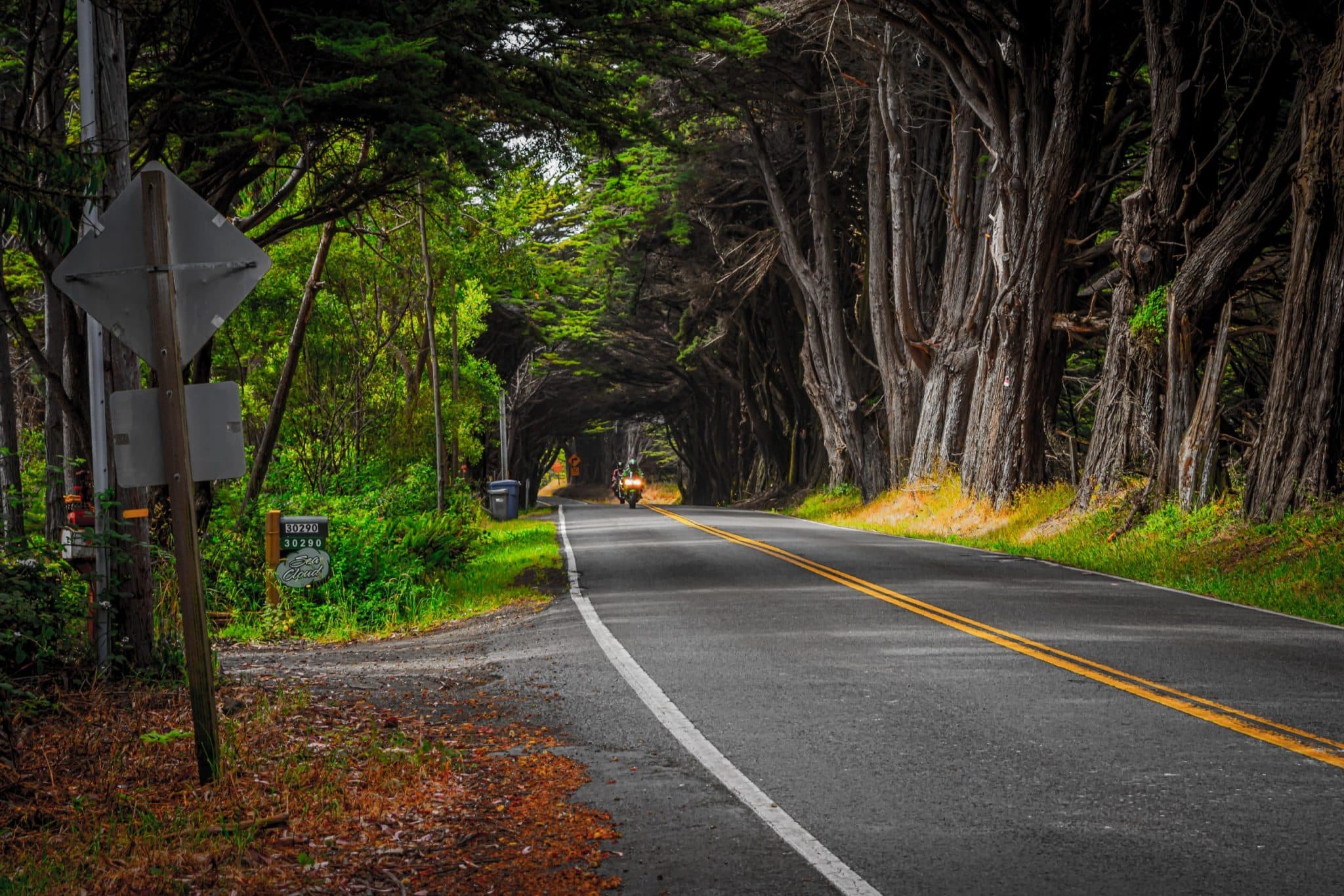 Distance from Bangalore: 230 Kilometers
Time: 4 hours 
Sakleshpur is a lovely town located in the Western Ghats. The bike journey takes about 4 hours from Bangalore. It is a hill town surrounded by a lush surface of varied plantations, including those for coffee, cardamom, and pepper.   All things considered, a bike ride from Bangalore to explore the nearby plantations and then a strenuous hike up to the hilltop are just absolutely wonderful.
9. Gandikota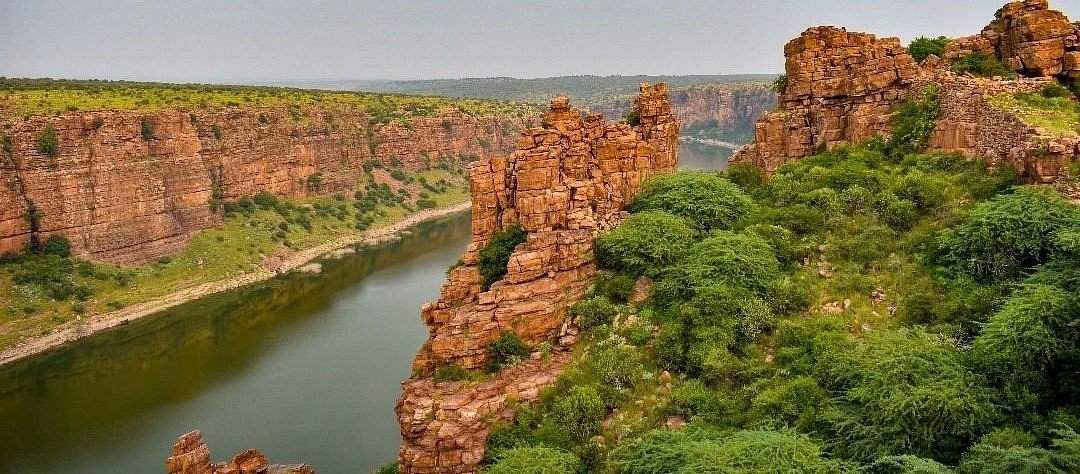 Distance from Bangalore: 283 Kilometers
Time: 5 hours
The fort and scenery of Gandikota, which is situated on the Penna River's banks, are well-known. For many travellers, it is referred to as the Grand Canyon of India. Many of this location's hidden jewels are still undiscovered by tourists. The months of September through February are ideal for travel to this location. Travellers may easily feel alive and refreshed while taking in Gandikota's natural beauty because the weather is generally good at this time.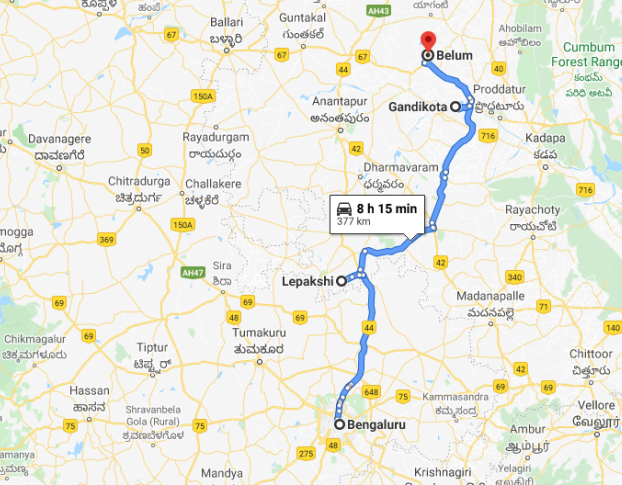 10. Hoggenakkal Falls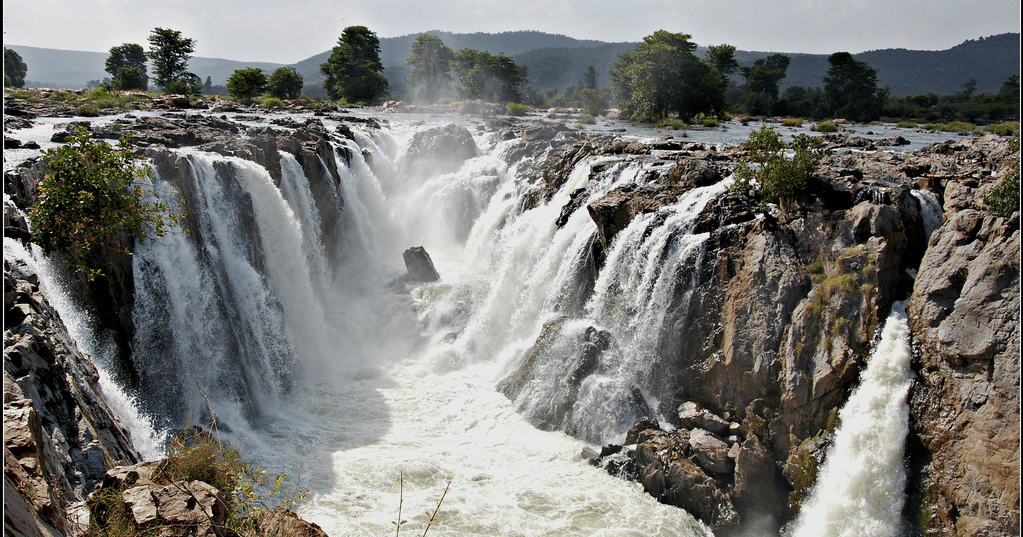 Distance from Bangalore: 130 Kilometers 
Time: 3 hours
The Hogenakkal waterfalls are situated on the Kaveri River, which flows through the Tamil Nadu district of Dharmapuri. These cascading waterfalls have a unique charm. It is a popular destination around the Dharmapuri area. For a welcome respite from the everyday craziness, it's worth riding your bike all the way here. If you're lucky, you could even see birds flying in from a great distance. The Mettur Dam, which was constructed across the Kaveri River just at the canyon, is one of the main attractions in the area. The dam is unique in its design and is surrounded by verdant hills.
11. Badami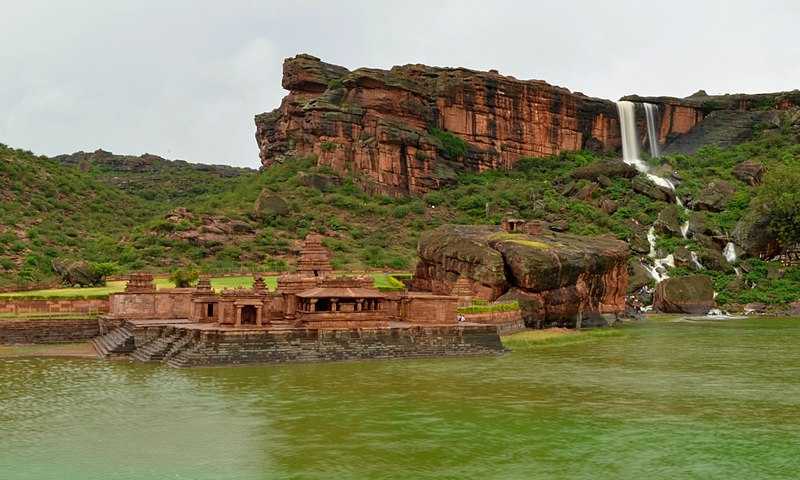 Distance from Bangalore: 440 Kilometers 
Time: Approx 9 hours
Badami is renowned for the architecture and history found there. In Badami, there are several temples, forts, and historic sites to explore. There are several fairs and festivals held annually to enjoy the local fare. Not to be overlooked, Badami is endowed with lovely surroundings. Let that sink in. To have the most of the vacation to Badami, one should visit as many of these amazing locations as possible.
12. Dandeli
Distance from Bangalore: 475 Kilometers 
Time: Approx 10 Hours
The little village of Dandeli, which is situated on the bank of the Kali River, is well-known for its verdant forests, animals, adventure activities, and natural splendour. The best months to visit this location are from October to February because of the lovely weather. In a nutshell, go to Dandeli and explore the woodlands, wander around in the bush, and see various types of flora and wildlife.
13. Karighatta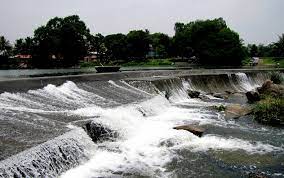 Distance from Bangalore: 129 Kilometers
Time: 3 hours
At 2976 meters high, Karighatta Hill is located. This location is where the Lokapavani and Cauvery Rivers meet. Both residents and visitors highly recommend Karighatta as a destination for a weekend escape. Everyone who has made the long walk to the hilltop is in heaven. Adventure seekers, bird watchers, and lonesome searchers may all find something to do here.
14. Agumbe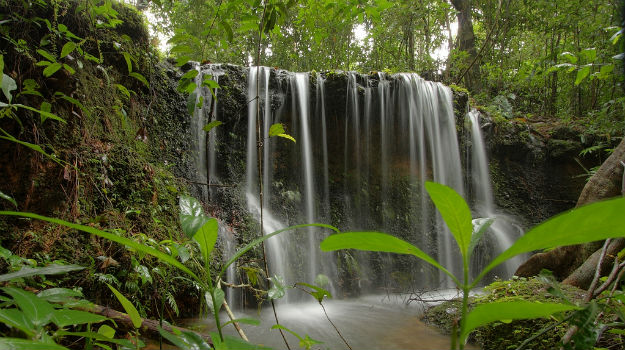 Distance from Bangalore: 350 Kilometers 
Time: 7.5 Hours
Agumbe, often known as the "Cherrapunji of the South," is a region with thick woods, and rolling hills covered with greenery, rivers, and waterfalls. Also noted for receiving the most rainfall, this location warrants caution when you plan your vacation. The fact that inhabitants have remained in this location for countless centuries makes it even more special. Motorcycle riders find it difficult to avoid visiting Agumbe because of this location's contribution to India's Western Ghats.
15. Doddamakali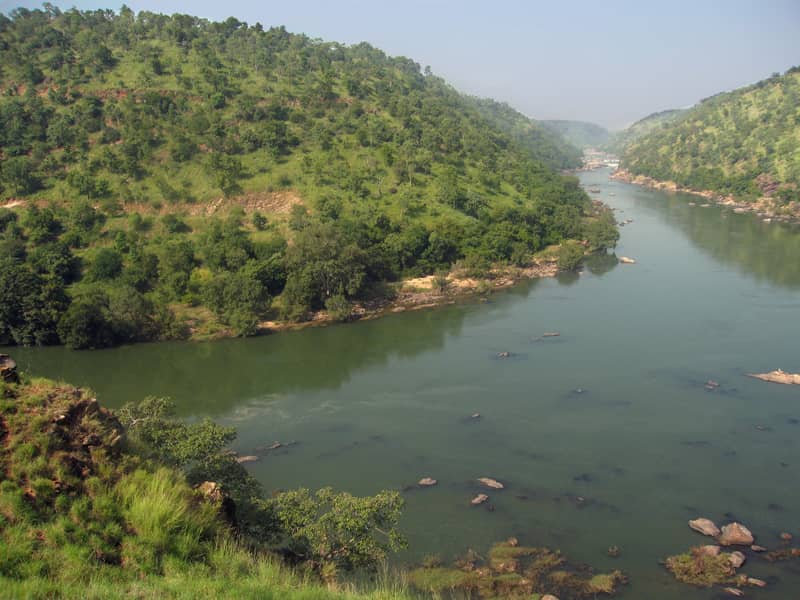 Distance from Bangalore: 115 Kilometers
Time: 3 hours
Doddamakali, 156 kilometres from Bangalore, is well known for its natural beauty and rustic charm. It is regarded to be one of the best destinations for weekend getaways. Adventure sports that can be engaged in and around Doddamakali include kayaking, mountain biking, and coracle rides.  The Black-Bellied River Tern, Osprey, Tawny Eagle, and many other uncommon land and water species may readily be spotted here, making it a paradise for bird lovers. Even a jungle safari is an option if you want to see Sambar,  Grizzled Giant Squirrels, and Elephants.
We hope this list of seven road trips in South India made you plan your trip already! These are only a few of them, you could discover a route unknown to people. Which road trip are you planning in future, and which one is your favourite to date? Please write in the comments and tell us.