THE TREK TO NARASIMHA PARVATHA
The Narasimha Parvatha Trek will take you 380 km from Bangalore, to Agumbe, a high-altitude village in the Malnad region of Karnataka. Known as the "The Cherrapunji of the South", it is surrounded by the Western Ghats and lush rainforest, it's known for many waterfalls, such as Onake Abbi, Bakarna and Jogi Gundi falls.
The Sunset View Point overlooks forested valleys. To the south, tigers, leopards and king cobras live in Someshwara Wildlife Sanctuary. The peak which forms part of the Kudremukh National Park is accessible from Mallanduru as well as Kigga, the former being higher in terms of trek distance as well as difficulty level. This will also be the trail we shall be taking for our trek to Narasimha Parvatha.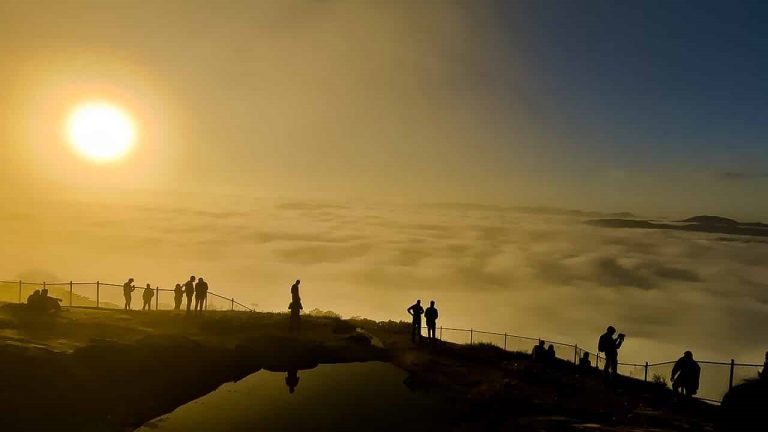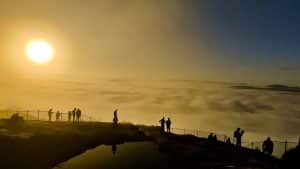 The 12 km ascend shall take anywhere between 6-7 hours whereas the 6 km descend via Kigga can be completed in a couple of hours. From the peak,  you can enjoy spectacular sunsets, sparkling streams, verdant village vistas and an un-spoilt rustic ambience.
This peak offers a panoramic view of the beautiful Agumbe. The beautiful Kudremukh range is also visible from atop the peak. There is a huge valley between Narasimha Parvata and a nearby village called Malandur, which is visually pleasing. The mountain peaks have Shola grasslands.
TREK DETAILS:
Trek Level: Moderate ( Difficulty Level is subjective)
Trail Type: Trekking, Waterfalls, Camping, Temple Visit
Trek Distance: 18 – 20 km ( to and fro)
COSTUMER'S TRAVEL EXPERIENCE WITH PTU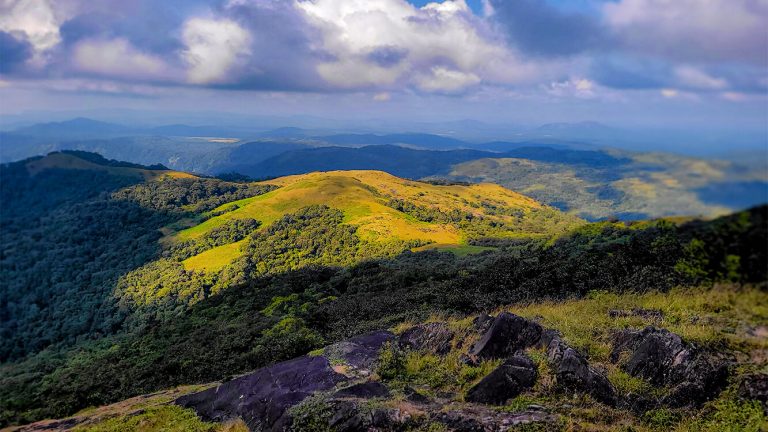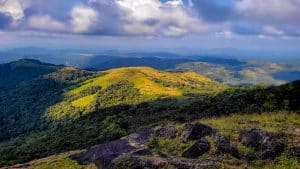 Post covid, my thirst for some travel was at an all-time high. I jumped at this opportunity when my husband said "solo trip, you in?", and there I was with my bag packed the very next moment.
My first venture outdoors post pandemic, a trek to Narasimha Parvatha in Agumbe which is the highest peak in Agumbe region, which stands at 1150 Mt's from sea level.
Darshan and I randomly stumbled upon PTU (Plan the unplanned) and went ahead with the booking considering the reviews of course. The trek was planned all the way through by the PTU team, starting from the transportation, to the accommodation and food.We were a small group of 8 members, including a content creator and 2 trek leads.
We drove down to Agumbe from Bengaluru which was a 6 hours' drive at night.The next morning, we had our breakfast at our homestay (Nisarga Homestay), took our parceled lunch boxes and began our journey to the summit from Mallandur @7:30 am.
There are two routes for reaching the summit. One was from Agumbe and the other was from Kigga. We took the Agumbe route. Our guide, Devandra led the way as we entered the forest. Along the way there were bushes which were way over my head. In the dense forest, there was no sunlight and you could hear loud chipping buzzing all around.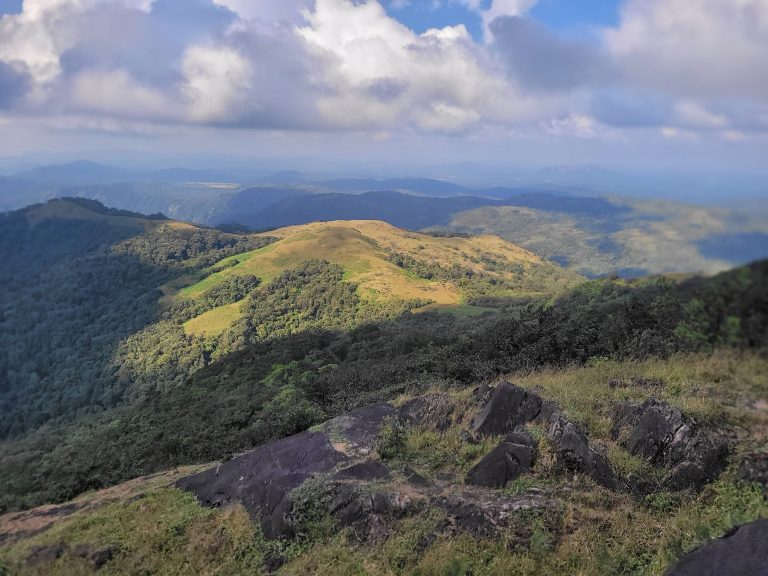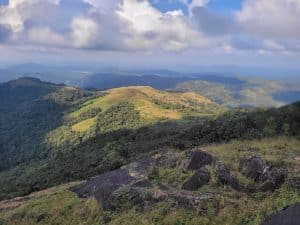 We reached the Barkhana falls. Seetha river descending from 260mts height forming the Barkhana falls is one hell of a memorable view. We spent some time at the falls and off we started again.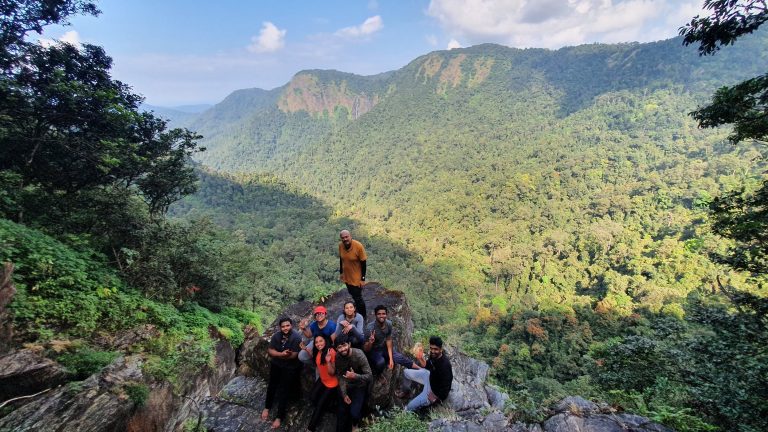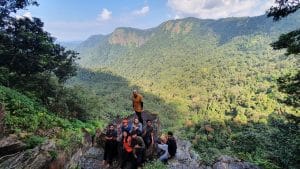 From the falls, the elevation was steep. As time passed by, my body started giving me the usual signs. You know that feeling right? You want to do something at all cost but your mind plays tricks on you, makes you think you are at your limit when you are actually not. I think I intervened with these thoughts and pushed myself about 4/5 times before reaching the top of the mountain. Looking at the other trekkers moving along gave me a lot of strength to keep chugging along.
We hit a long stretch of dry grassland with the sun right above our heads and as I kept moving forward, I could see us reaching the summit. Was it worth it, have a look at this picture and you be the judge and tell me?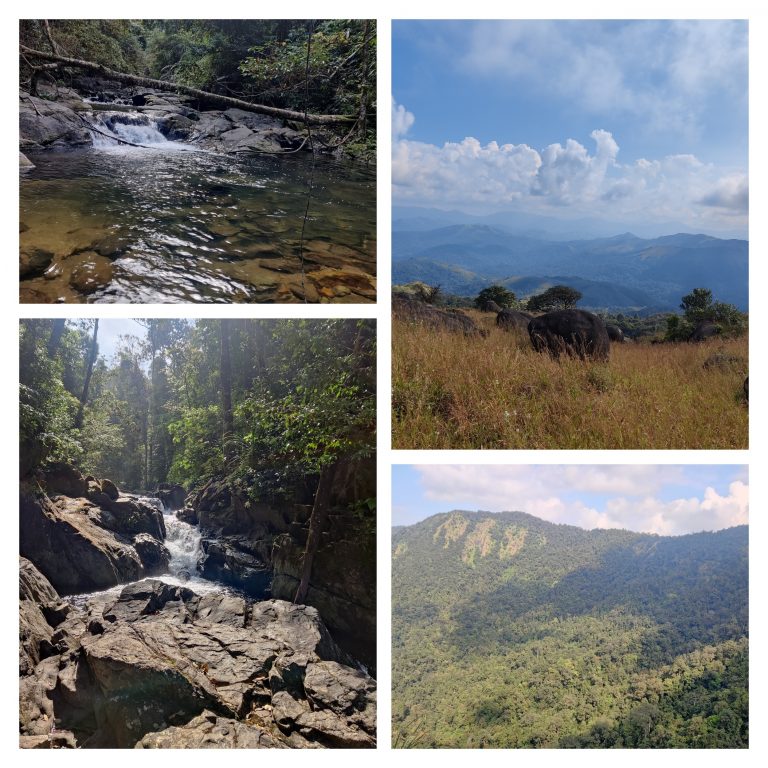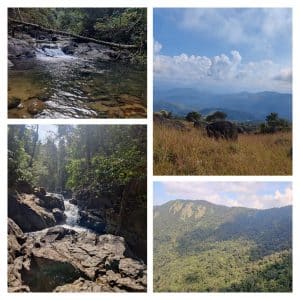 It was absolutely worth the effort. Yes, the view was completely serene but what made it more special was the fact that I made it. The feeling of the wind in my hair which just calmed me down.  We stayed put for a while at the summit, rejuvenating and taking it all in. Nature has its way with you, doesn't it? You feel pure at the core and it makes it so much easier to reflect on our lives.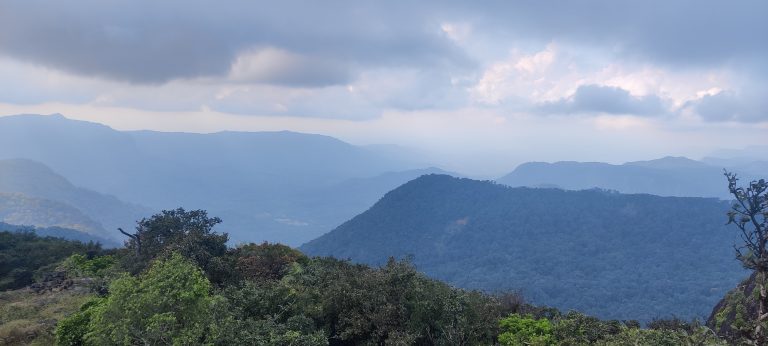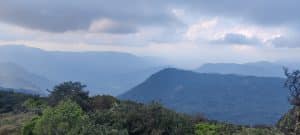 Now the downhill begins..
My knees had given up on me but I had the demons, the blood sucking leeches giving me some kind of a reason to push forward. The moment you stop, they hop on to you to greet you. My legs at this time were running like flowing water. All that was carrying me around was the momentum, if I stopped at any point, I thought I would just stop and call it a day.  I just wouldn't let that happen with my first trekking experience.
The most wonderful thing is how some mere words can give you so much motivation and that final push. "Chalo bas ho gaya, arey agaye.. Chalo chalo". That's all they had to say to keep me on my toes. We reached the bottom and walked a couple of kms to get into the vehicle to drop us back to the homestay.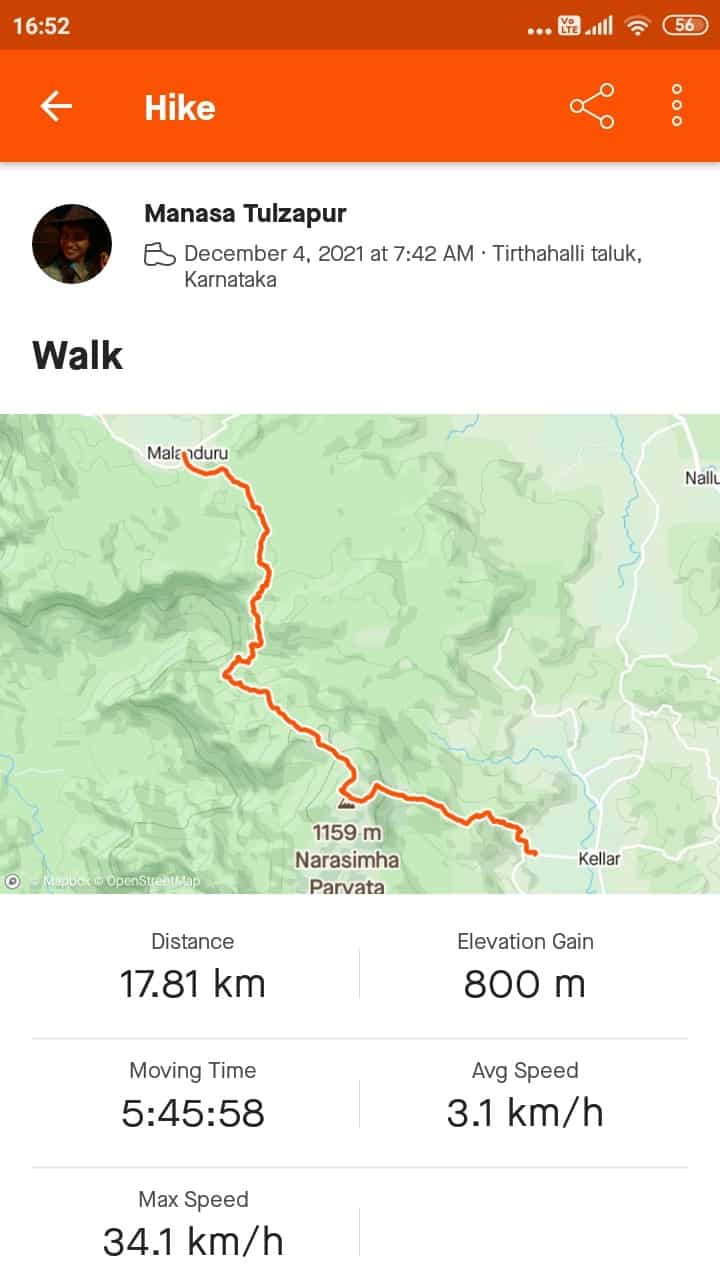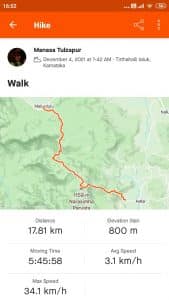 A hot bath, yummy dinner and a bonfire awaited us all as we ended this beautiful day. It is not easy to take the first step, to decide the right moment. It was my first trek and it was the first time I left my munchkin at home alone with daddy dear. I have been away from social media for one whole year. Well in all honesty, my WhatsApp was still running. I had no choice there with official matters at stake. I reinstalled my apps again just after this trip. The "We were on a break period" phase of my life was over until I met it Again.
I usually don't write travel blogs but. was something so refreshing about my first trek which made me pen it down. Until next time, bye.
VC: Co Trekkers- Venugopal and Sharath Hegde.
PC: All my fellow trekkers.
READ MORE:
https://www.plantheunplanned.com/bangalore/narasimha-parvatha-trek-agumbe/