About Rishikesh
Rishikesh is a town in Uttarakhand, India. The town offers breathtaking views of hills covered in vegetation. The mighty river Ganges, which rushes past the city of Rishikesh, is the city's most magnificent attraction. Rishikesh is a sacred city with several ashrams and is well-known for its yoga all over the world. Today, Rishikesh is known across the globe as the home of yoga. Rishikesh hosts an international yoga festival every year.
With its diversity of ashrams and range of meditation and yoga sessions, Rishikesh serves as a beacon for spiritual seekers. It moreover hums with an amazing fusion of people, tradition, and the environment. Here, food and religion coexist, and this is clearly illustrated in the city's complex spirit. The most striking instances of this are seen in Rishikesh's meandering avenues, which are lined with charming stores and various types of eateries.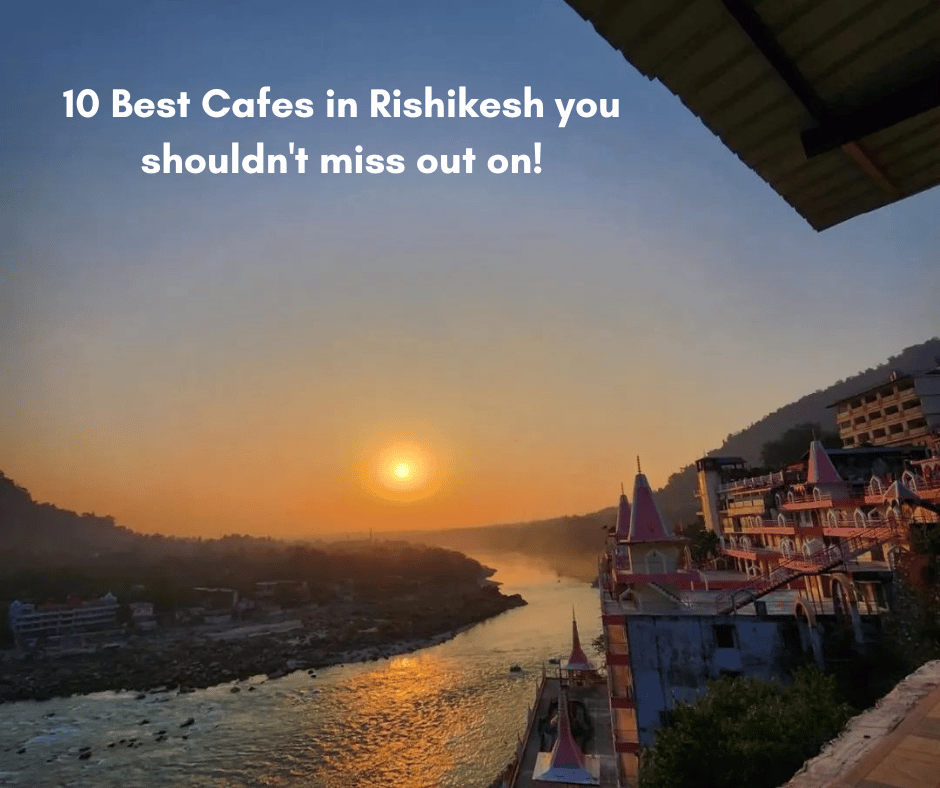 Here are some of the Cafes at Rishikesh that are well-known, and that have been curated for you!
1. Little Buddha Cafe, Rishikesh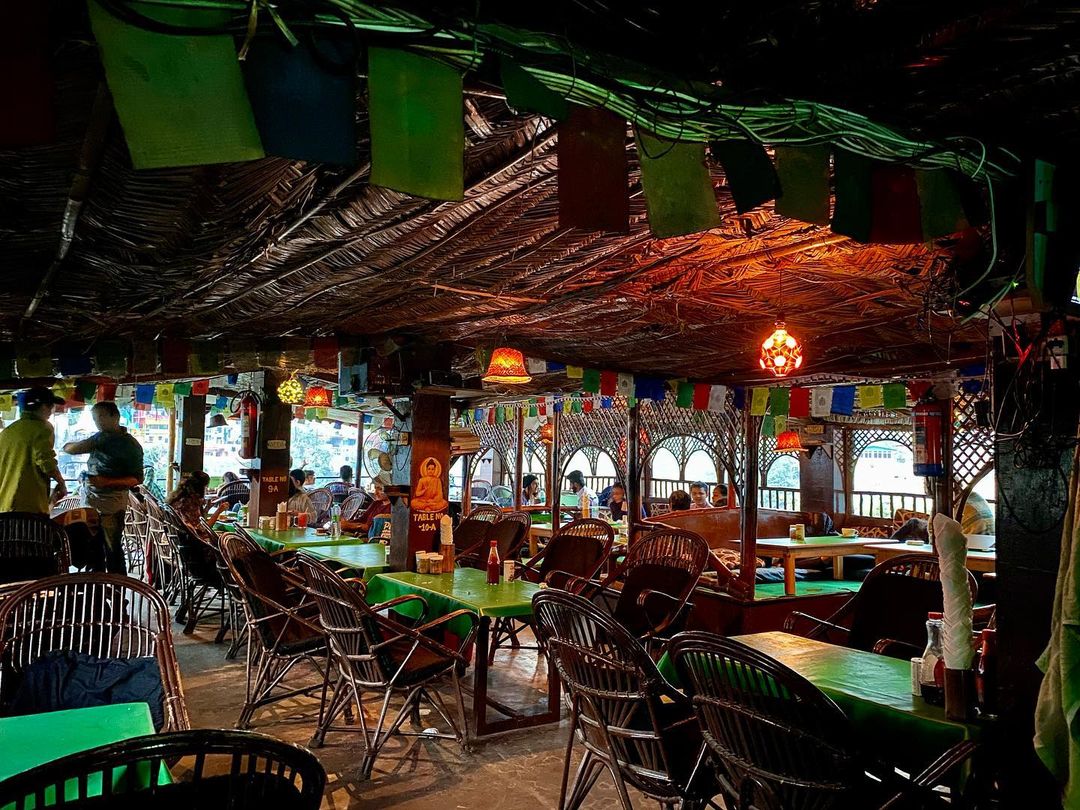 One of the busiest cafés in Rishikesh is the Little Buddha. Here, Customers have a vast selection of foods from many cuisines to choose from. You should cross this location off your must-do list if you wish to enjoy a beverage of choice while gazing out at the Ganges River in all of its natural glory. The architecture of the café is in the form of a treehouse. The tables are set up in such a way that, in the evening, one can view the Ganges flowing directly beneath the vivid orange sky. 
Timings: 8 AM – 11 PM
Location: Laxman Jhula, Rishikesh
Must eat: Mixed Vegetable Platter
2. Cafe de Goa, Rishikesh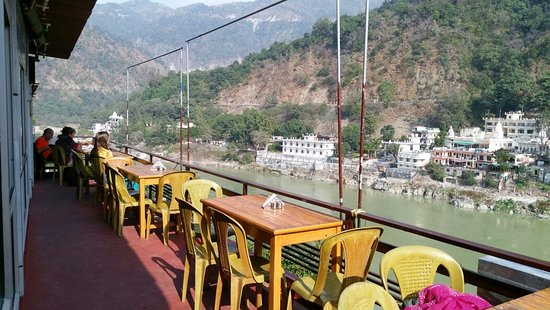 In the centre of yoga culture, do you crave some Goan vibes? You should hang out at Cafe de Goa. The artistic wall graffiti with the flags of other countries is too lovely to ignore. In addition to serving traditional Goan food, the café also offers Italian, Continental, and Chinese dishes. Do have a look at it once!
Timings: 8 AM – 10 PM
Location: Near Laxman Jhula Bridge
Must eat: Fresh juices and Pizza
3. Madras Café, Rishikesh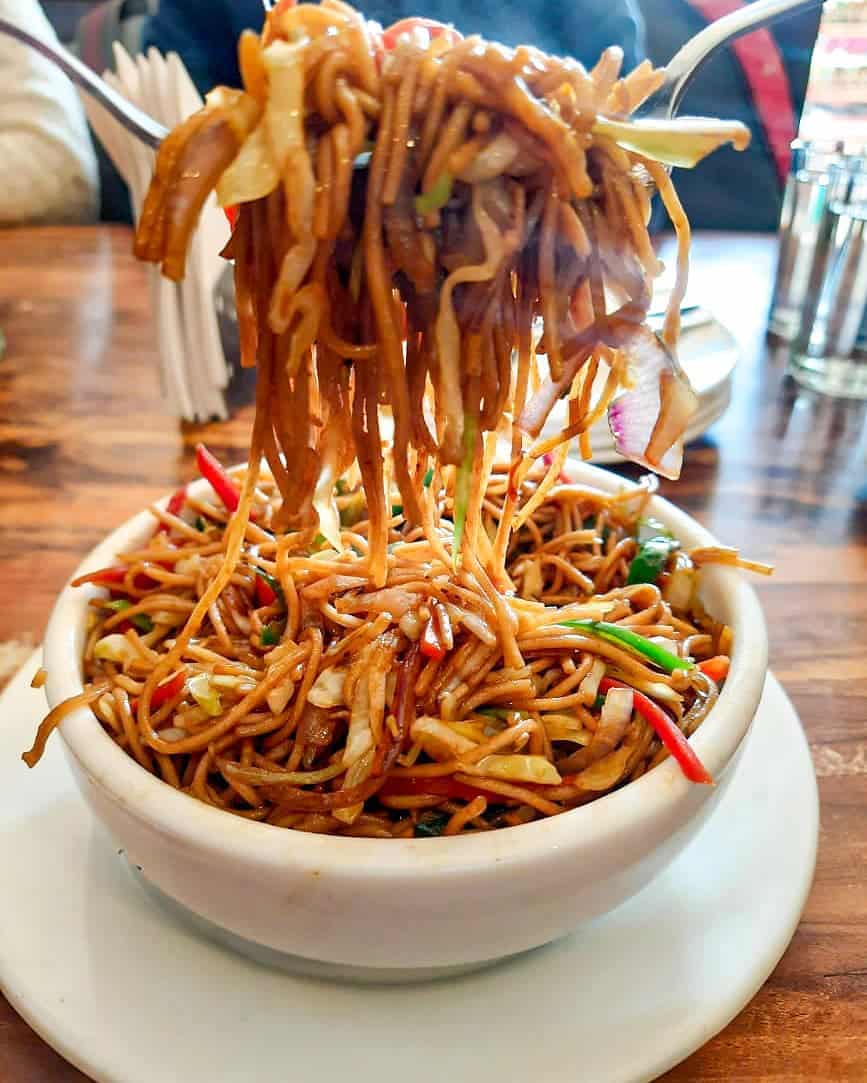 Despite a limited budget, does your tongue still want a delectable meal? Well! Your best realistic choice is this. The Madras Café provides south Indian cuisine, as the name would imply. Although the dishes are flamboyantly spiced and flavoured, they still have their original flavours! It provides a very serene and comforting atmosphere. Additionally, they provide you with free Wi-Fi, so keep posting photos of your meals!
Timings: 8 AM – 9:30 PM
Location: Ram Jhula,  Muni RI Reti
Must eat: Idly-sambhar, Veg noodles
4. The Pyramid Cafe, Rishikesh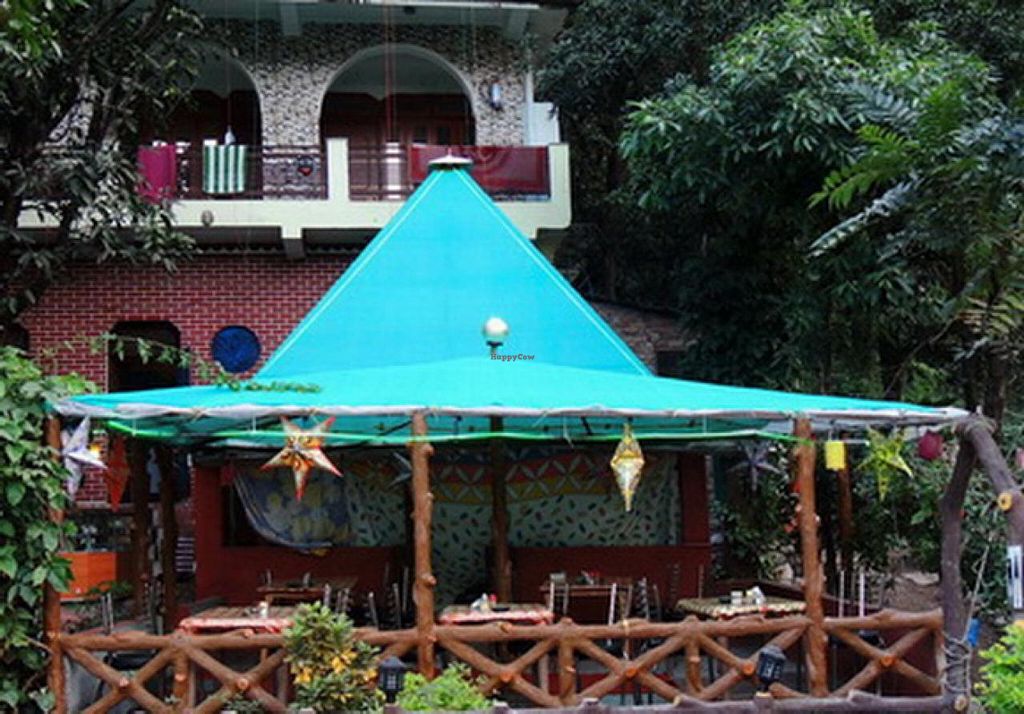 Ever had the desire to see the Egyptian pyramids? In Rishikesh, we did find a restaurant with a similar motif. As you eat homemade Tibetan, Western, and Indian cuisine, relax under the hut's pyramid structure and take in the scenery. Remember to order the Pyramid Salad there as well! The family that owns it also rents out tidy pyramid tents with connected bathrooms and two double beds.
Timings: 8:30 AM – 3 PM; 6 PM – 10 PM
Location: Laxman Jhula Road, Kirmola, Rishikesh
Must eat: Tofu Sizzler
5. 60's Beatles Cafe, Rishikesh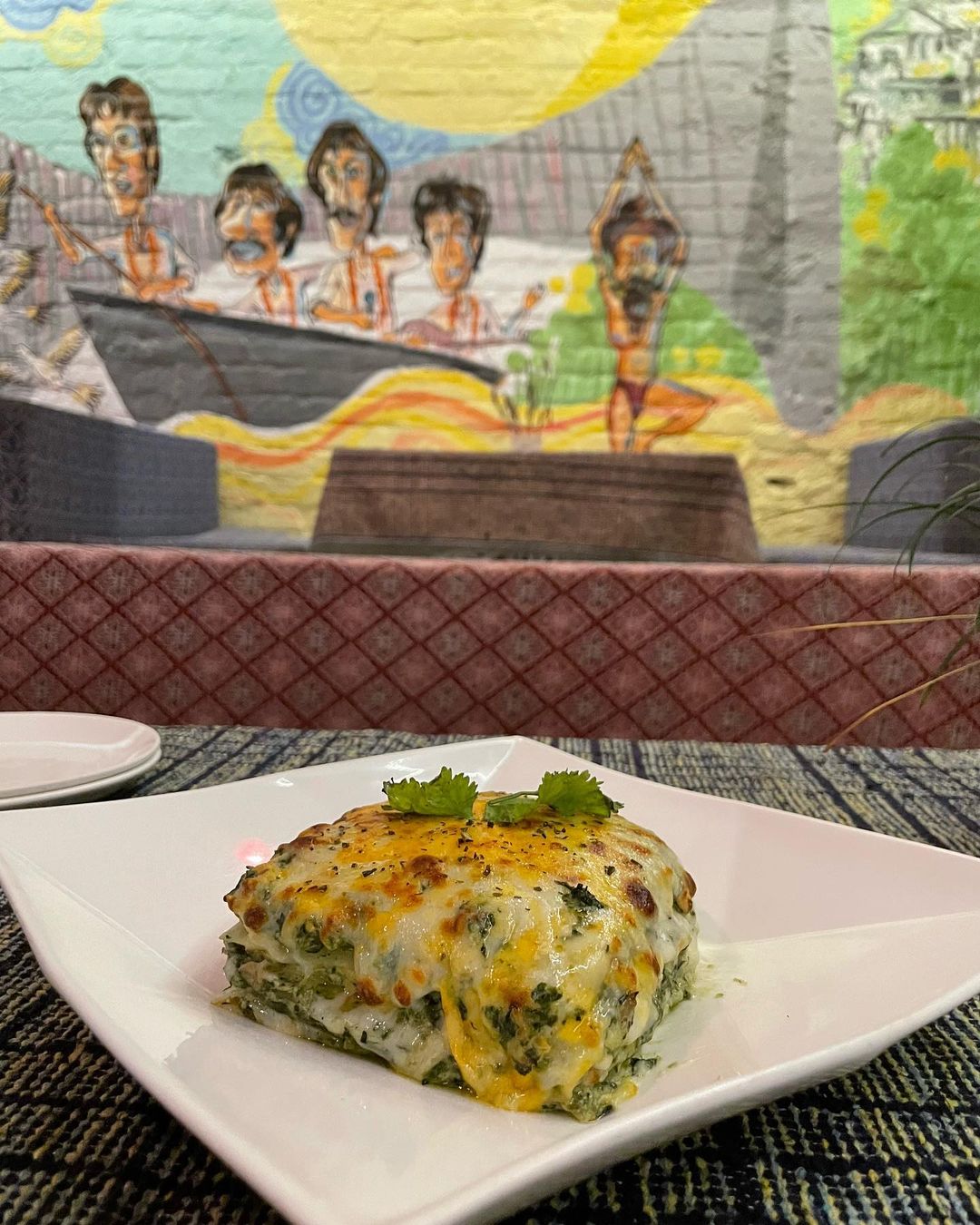 The Beatles Cafe has it all, from delectable vegan cuisine to breathtaking Ganga views from its rooftop terrace. Visit this Rishikesh café if you're a fan of the Beatles for an unforgettable experience. You won't want to leave this spot at all after The Beatles' soulful music is played! The images of the band members are displayed on the café's walls.
Timings: 12 PM – 9:30 PM; Tuesdays closed
Location: Paidal Marg, Tapovan Sarai, Near Hanuman Mandir, Badrinath Road, Laxman Jhula, Rishikesh
Must eat: Rice Crepes 
6. Cafe Karma, Rishikesh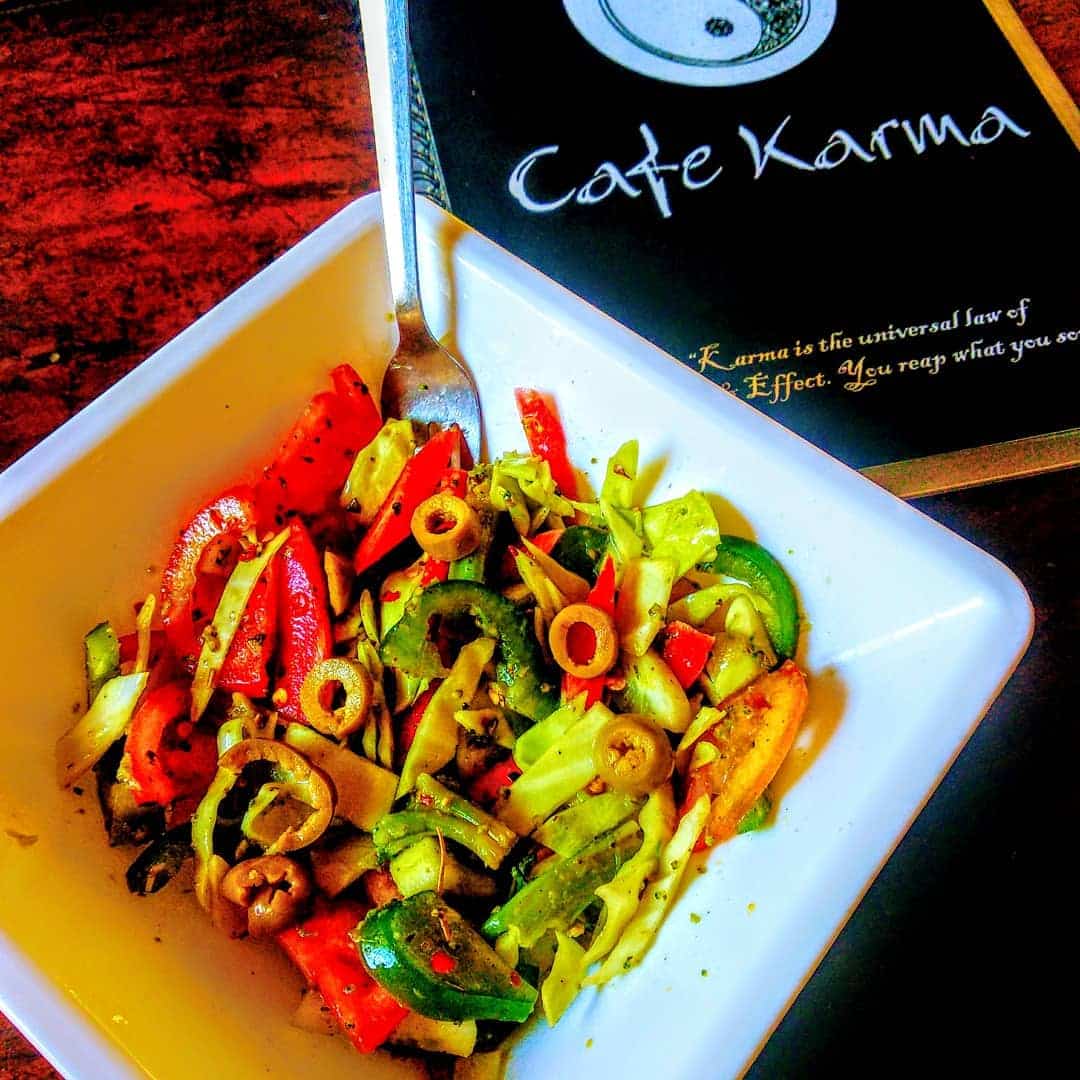 You should undoubtedly stop by this café in Rishikesh, regardless of your whole karma. The best meal is served at this café. The restaurant's balcony allows you to enjoy a plate of Hakka noodles and a cup of cold hazelnut coffee while taking in the beauty of the entire city. Cafe Karma is included on our list because of its delicious meals and ultracool décor.
Timings: 9 AM – 10 PM
Location: Main Badrinath Highway, Tapovan, Rishikesh
Must eat: Cold Coffee and Salad
7. Pure Soul Cafe & Organic Kitchen, Rishikesh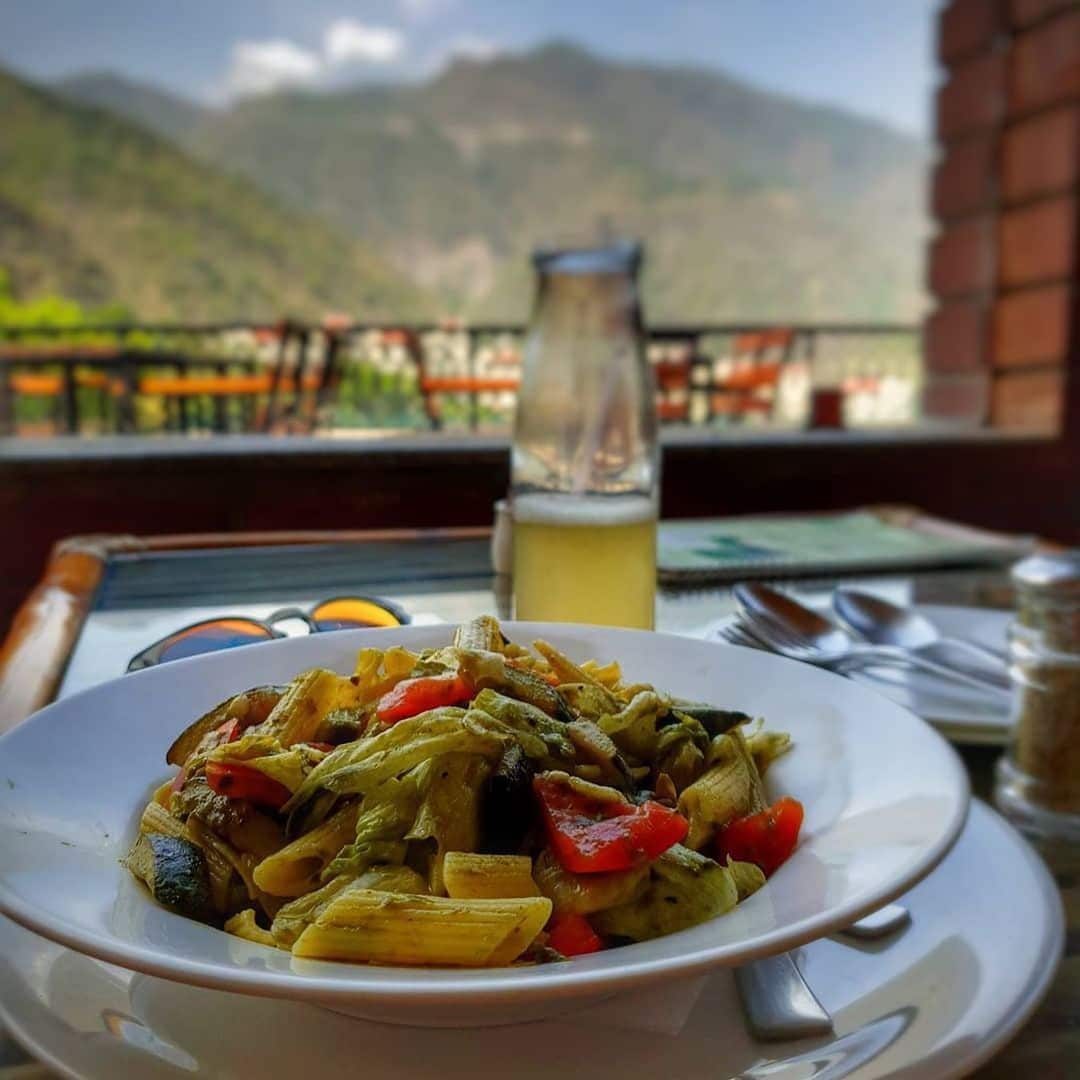 This café offers a range of gluten-free vegan meals to entice your taste buds with its stunning décor, a pool to soak up the Himalayan heat, and glass walls to view the mountains around. So don't worry, it serves European food in an ideal setting. You can rest indoors or beside the pool area if you choose.
Timings: 7 AM – 10:30 PM
Location: Near Hotel Dewa Retreat, Opp Balaknath Temple, Tapovan
Must Eat: Tofu and rice, Pasta
8. Bistro Nirvana, Rishikesh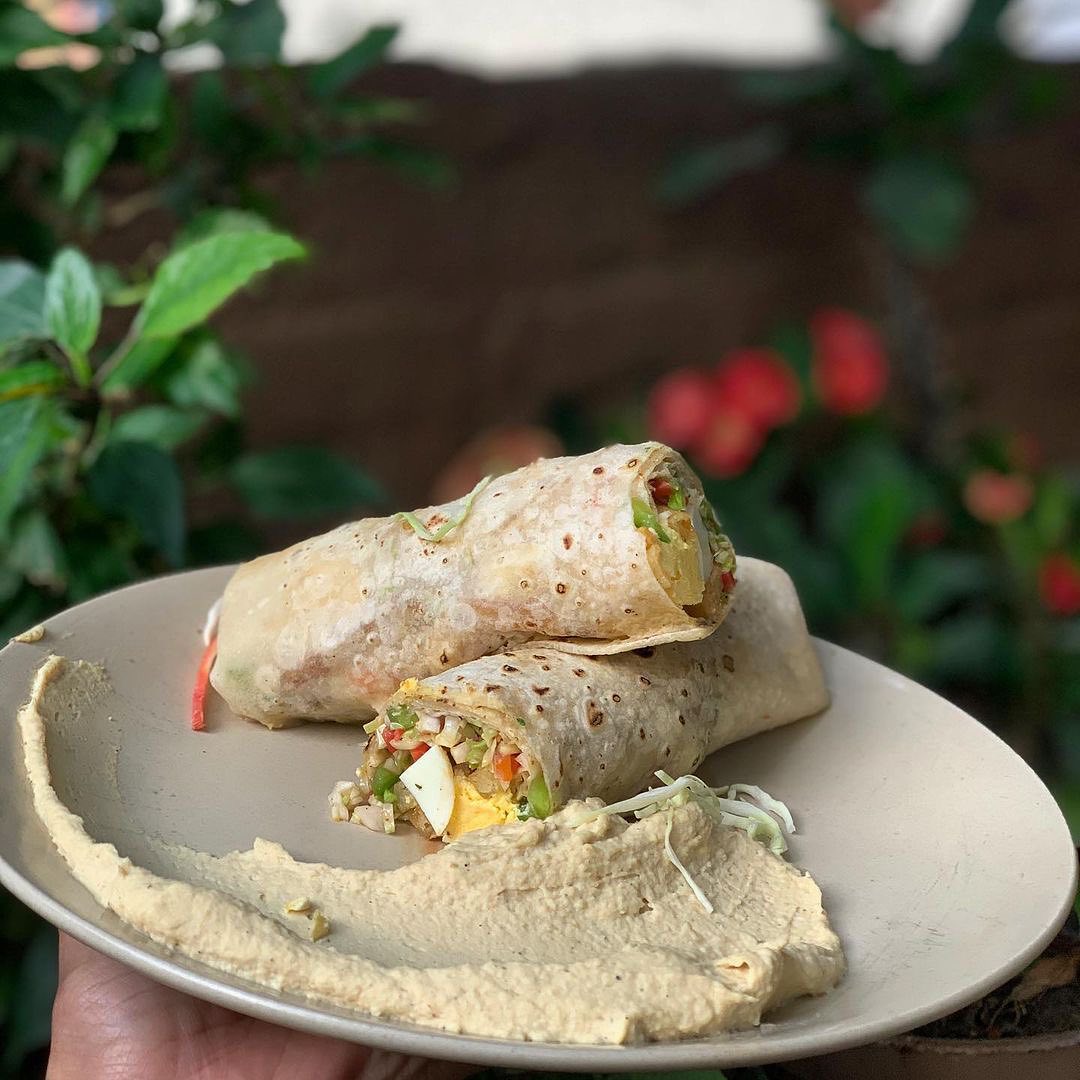 If you want to see for yourself why Rishikesh is renowned for its calmness and quiet, stop by Bistro Nirvana. This Rishikesh café is situated in a warm and peaceful environment. Your face would undoubtedly crack up with a warm smile from its friendly service and cheerful employees.
Timings: 8:30 AM – 10:30 PM
Location: Swami Omkarananda Saraswati Road, Tapovan, Jonk
Must eat:  Sabich Wrap
9. Freedom Cafe, Rishikesh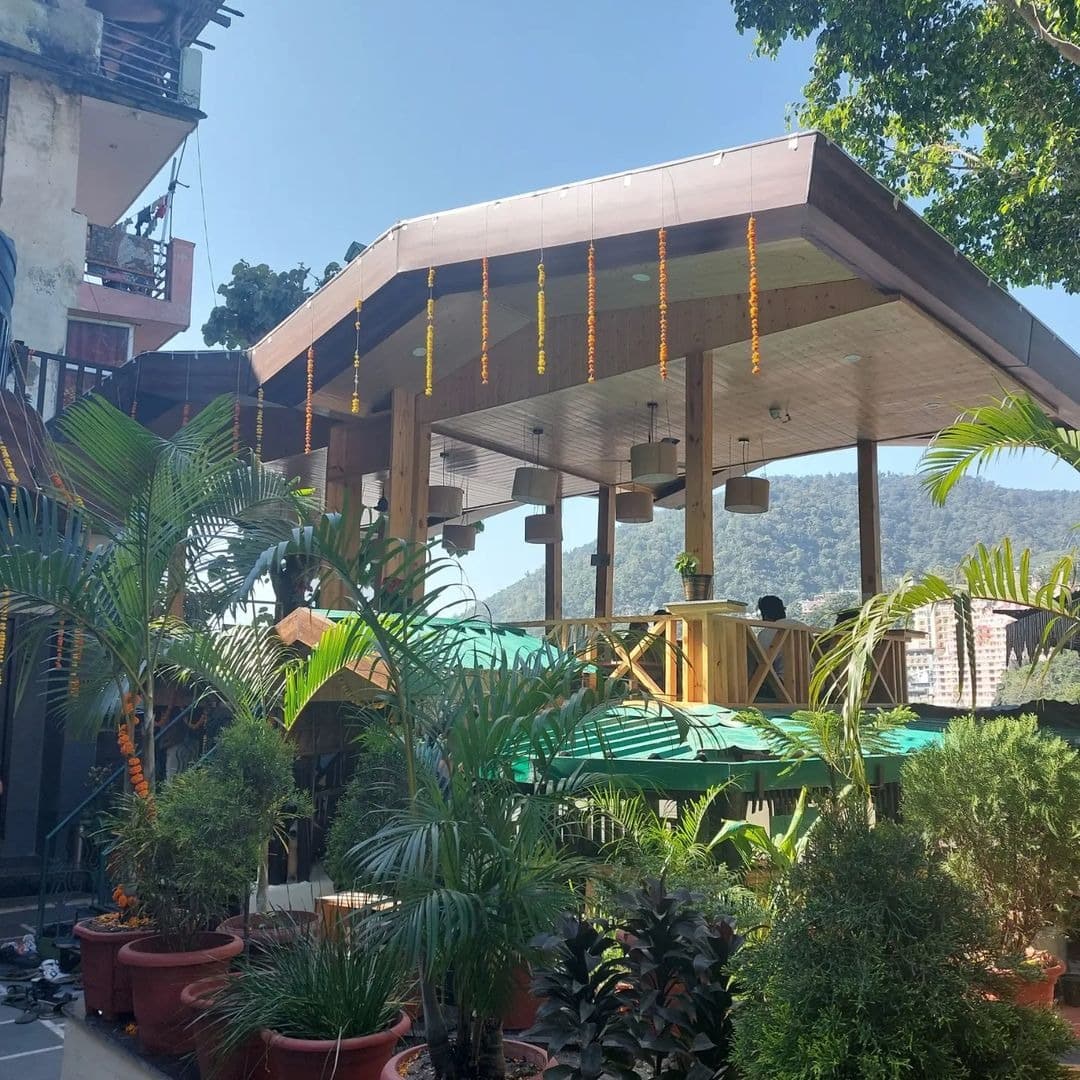 This café truly lives up to its name by offering the most incredible view of the Ganges River in its most pristine state and giving visitors an escalade to the soul. Even when it is not peak season, Freedom Café is crowded with patrons. Additionally, the café plays soulful music, providing the most heart-wrenching view with the ideal backdrop.
Timings: 9 AM – 10:30 PM
Location: Behind Dr Kothari Clinic, Lakshmana Jhula, Rishikesh
Must eat: Pancakes
10. Honey Hut Cafe, Rishikesh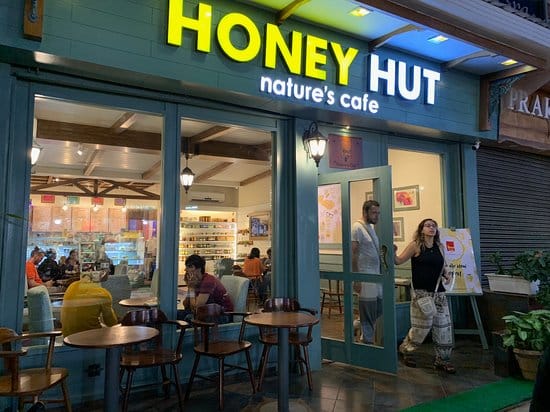 This restaurant offers delicious meals with a honey-inspired twist and has wonderful interiors and welcoming personnel. There are several dishes of this type, including honey tea and honey chilli mushrooms. This cafe's memories will live up to its sweet moniker!
Timings: 9 AM – 10:30 PM
Location: Laxman Jhula, Tapovan, Tehri Garhwal, Tapovan
Must eat: Honey kahwa, Honey butter toast
 Read our blogs:
We hope you enjoyed reading this blog post as much as we loved researching and writing it. Do let us know in the comment section. Happy eating!