For a long time, Goa remained the ideal holiday destination in India for people who craved the beach, some sun, and fun leading to over-commercialization and crowding of Goa. That's how Best Things To Do In Gokarna slowly made its way into the spotlight – serene, less crowded, and beautiful beaches.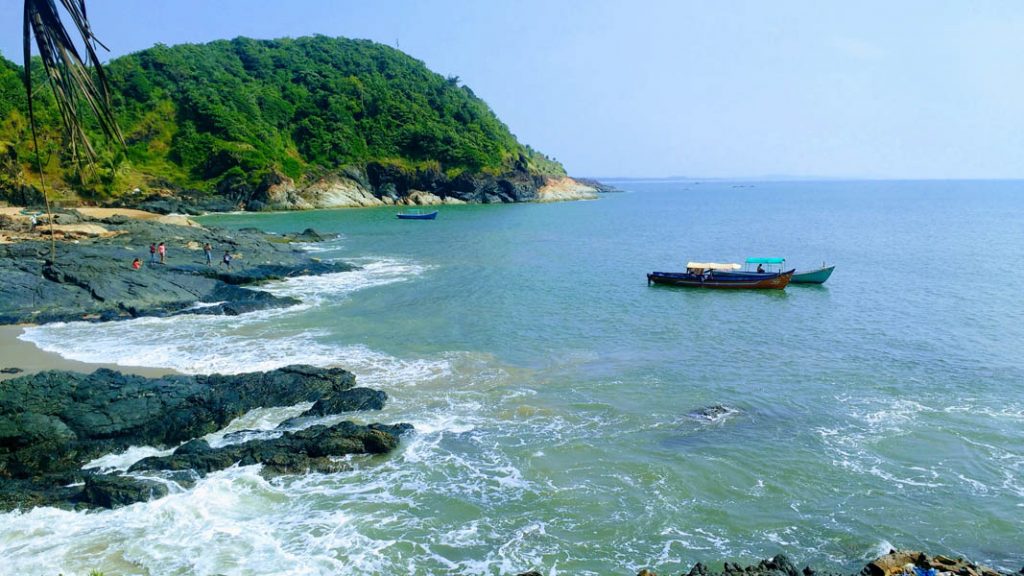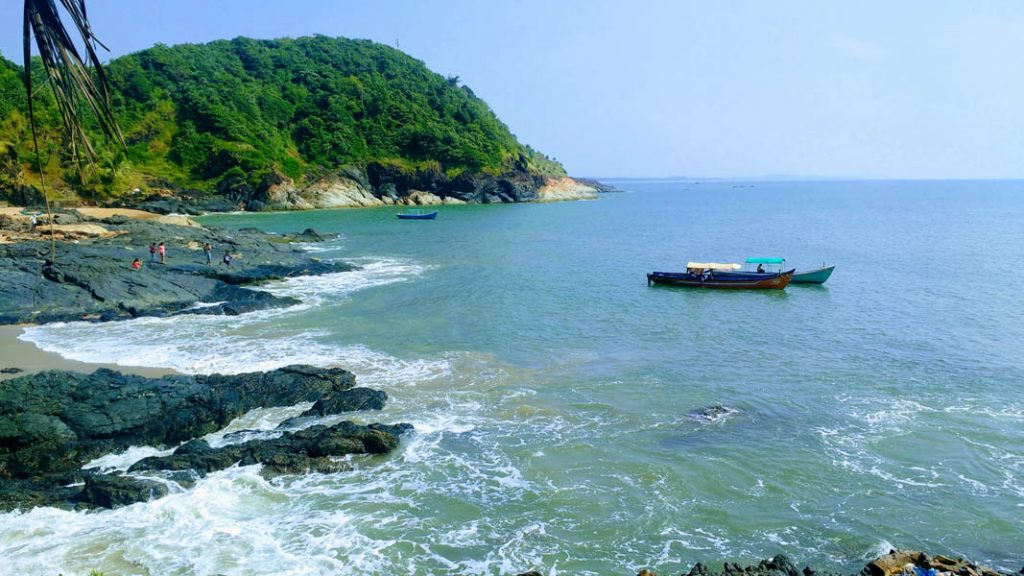 Gokarna is a West coast town in Kumta, Uttara Kannada district of Karnataka 140 km south of Goa, originally known to be a sacred Hindu pilgrimage center and is now a popular attraction for tourists abroad and in India known for its scenic beaches. Thinking of a low-key, laid-back, relaxing beach destination? Head to Gokarna
---
GOKARNA – HISTORY & MYTHOLOGICAL SIGNIFICANCE
Gokarna is a name derived from the words Gau and Karn (cow's ear) and it is said that Lord Shiva emerged from the ear of a cow(mother Earth) here at the ear-shaped confluence of rivers Aghanashini and Gangavali. Legend has it that Lord Ganapati deceived Ravana to keep the Atmalinga of Lord Shiva on the ground here hence making Gokarna the sacred place which houses the Shiva linga in its temples.
For years, Gokarna was a place of religious studies and worship by Brahmins who passed Sanskrit knowledge over the generations. Hindu pilgrims visited this place to perform last rites and rituals for the deceased. The influx of foreign tourists since the late 1900s and 2000s has also made Gokarna a hippie's paradise now and made its nightlife more happening and vibrant.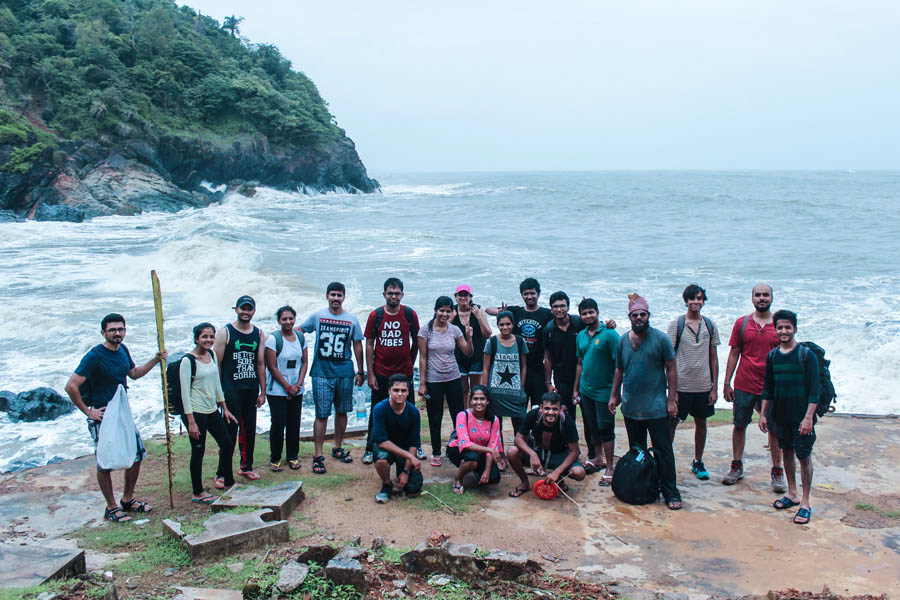 The stark contrast of cultures and amalgamation of religious places and the hippie vibes make Gokarna a unique place to visit and has something to offer to the pilgrim, tourist as well as a traveler in you.
---
THINGS TO DO IN GOKARNA
1. Go beach trekking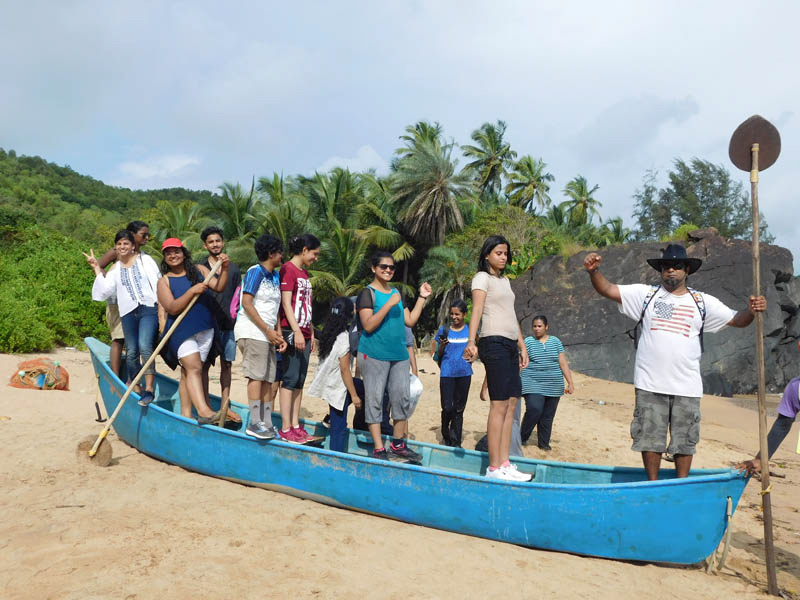 Sounds unique right? The joy of trekking coupled with magnificent views of the sea, Gokarna has 5 major beaches that can be trekked and explored. Starting from the main Gokarna beach leading to the quiet and calm Paradise beach to the crescent-shaped Half Moon beach all the way to the bustling shacks in Om beach and ending with the hippie Kudle beach, this is one trek you should be doing to tick off your bucket list.
2. Water sports at the beach
Most beaches in Gokarna like Kudle offer a good deal on water sports like surfing these days so make sure you try them.
3. Stay at the shacks and homestays
The beachfront has a plethora of options from economic shacks to luxury resorts in terms of stay.
Well, known hotels here include Ashokavana, Gokarna international.
Om beach resort, Kudle beach view resort, Sanskruthi resort, Namaste Sanjeevini are a few well-known resorts.
Nimmu House, Swa Swara are a few popular homestays. Try a backpacker's dorm room stay at Zostel or camp on the beach in the night for a unique stargazing experience.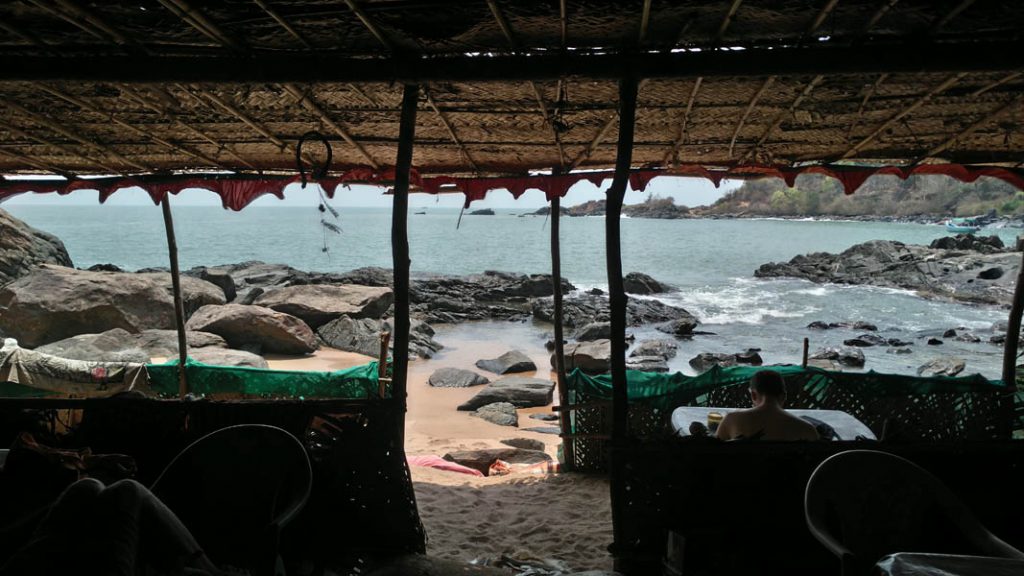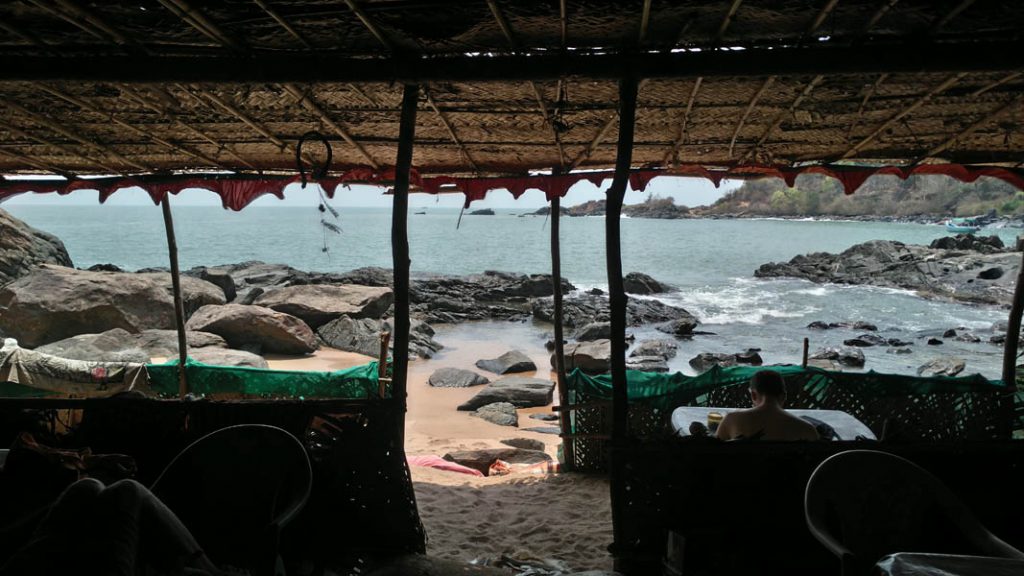 3. Go to the temples
Visit the Mahabaleshwar temple with Lord Shiva as the deity and take a dip in the holy waters of Koti Theertha for a spiritual pilgrim experience. Lord Mahaganapathi temple houses a 1500-year-old deity of Lord Ganesha.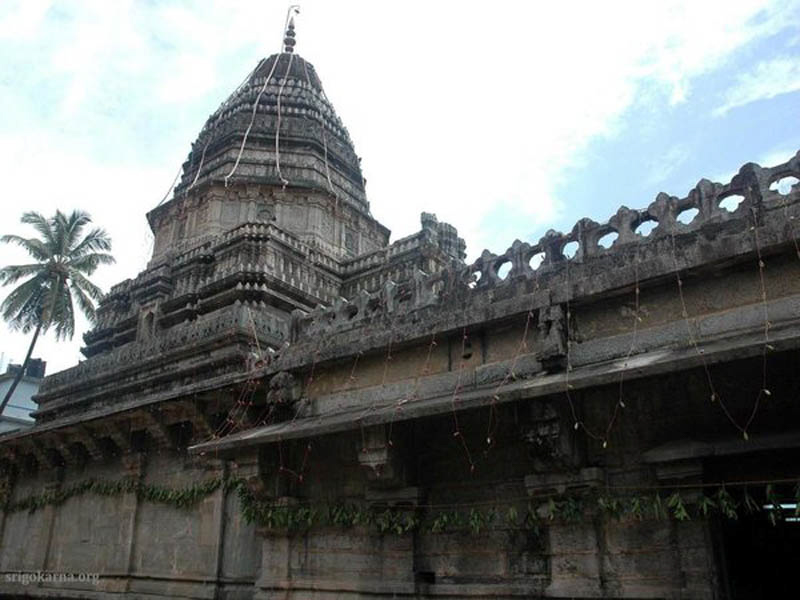 4. Walk around the local town
Be sure to walk around the main town of Gokarna, look out for houses built with wooden tile roofs and pillars (Henchina Mane) and the local market around the temples to buy some hippie souvenirs (think Om print kurtas and beaded chains) to take back with you.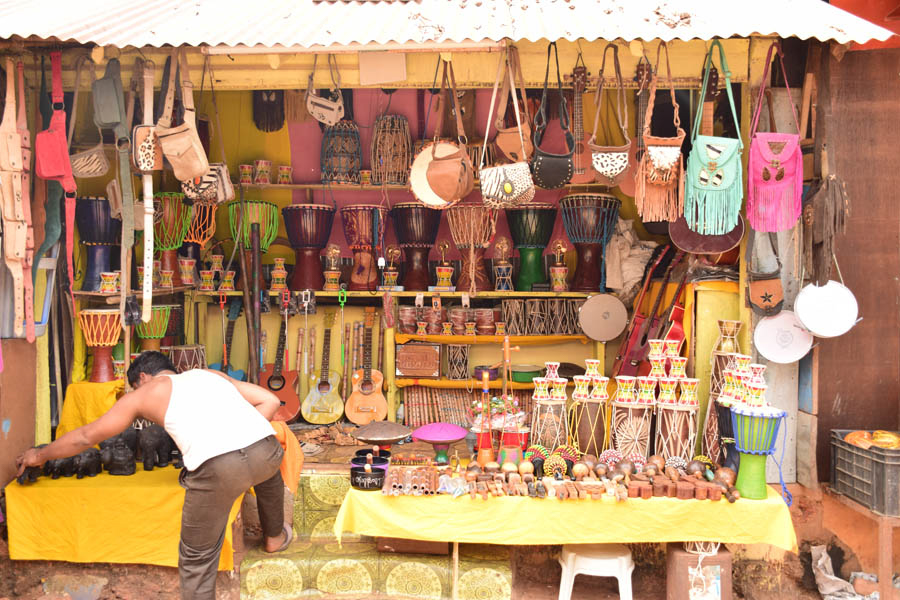 5. Food exploration
Om and Kudle beach have a good number of eateries with various cuisines like Irani, Mexican, Israeli and Indian offering a variety of lip-smacking dishes. Try the seafood at the Om Namaste Cafe with a vibrant ambiance and sea view. The Tibetan shacks offer Nutella Pancakes and Bruschettas.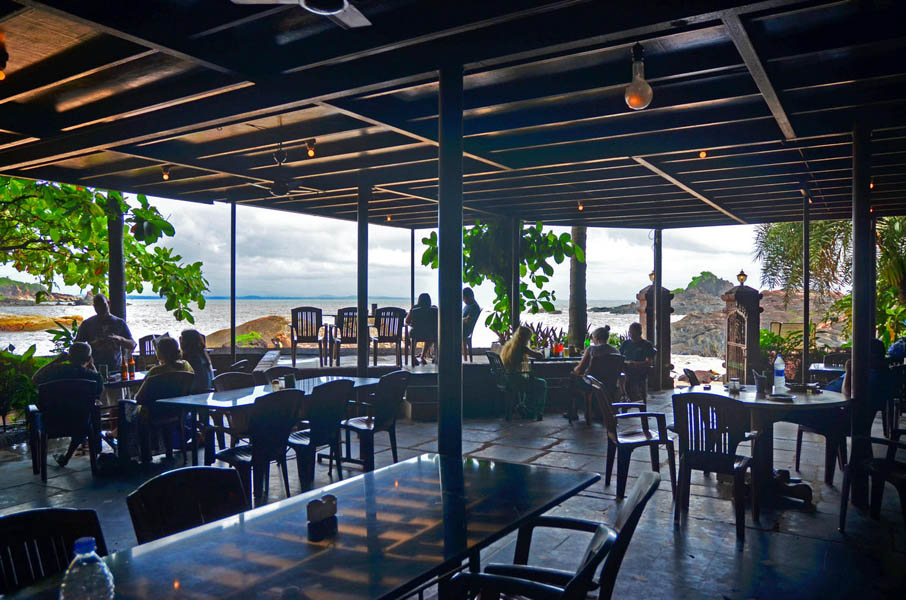 Prema restaurant in the Gokarna town is also a must-visit for its Gadbad icecreams and Kombucha.
Chez Christophe in main Gokarna beach offers authentic French food and is perfect for dinner given its ambiance and decor. La Pizzeria Kudle is a sea view eatery with Italian cuisine. For those wanting to try many varieties in one place Pai restaurant offers a diverse menu of Indian and other cuisines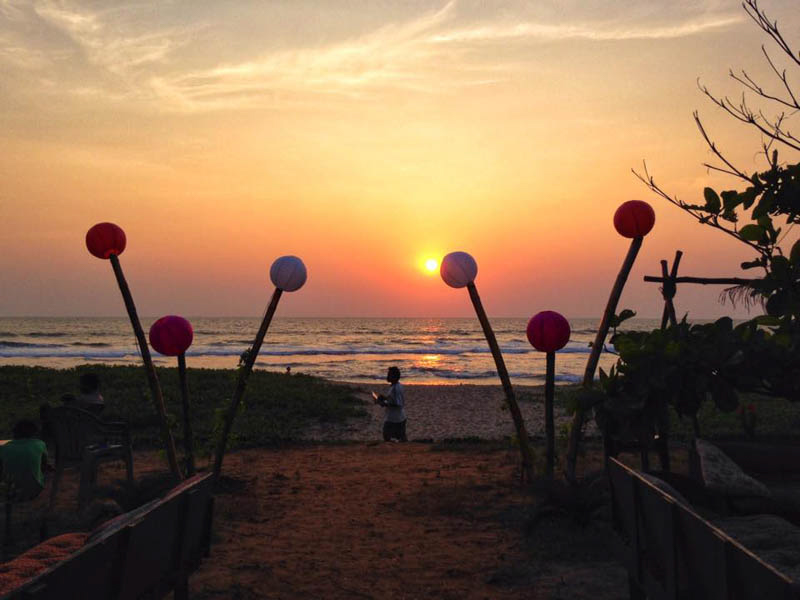 6. Visit the yoga centers and Ayurvedic stores
For some relaxation and body, mind and soul-soothing, these centers have evolved over the years combining holistic fitness and wellness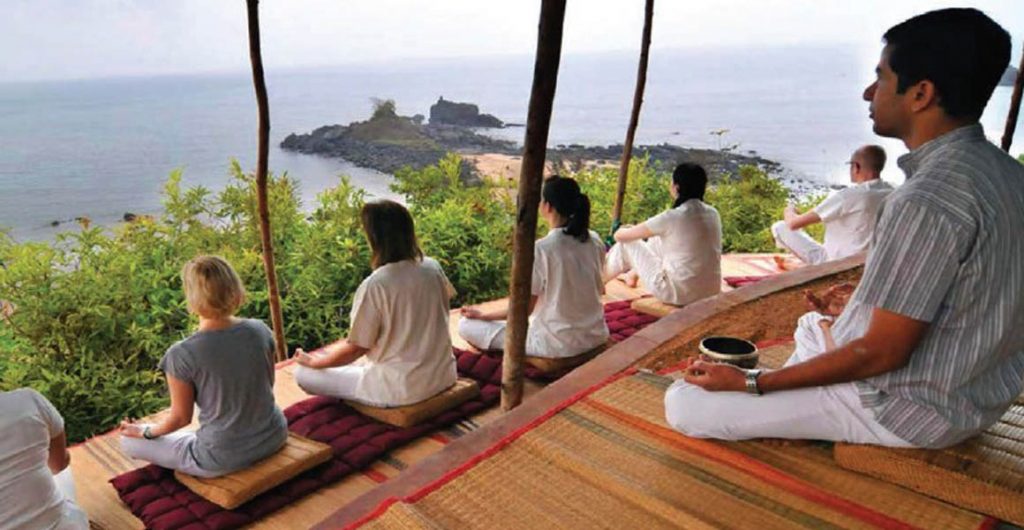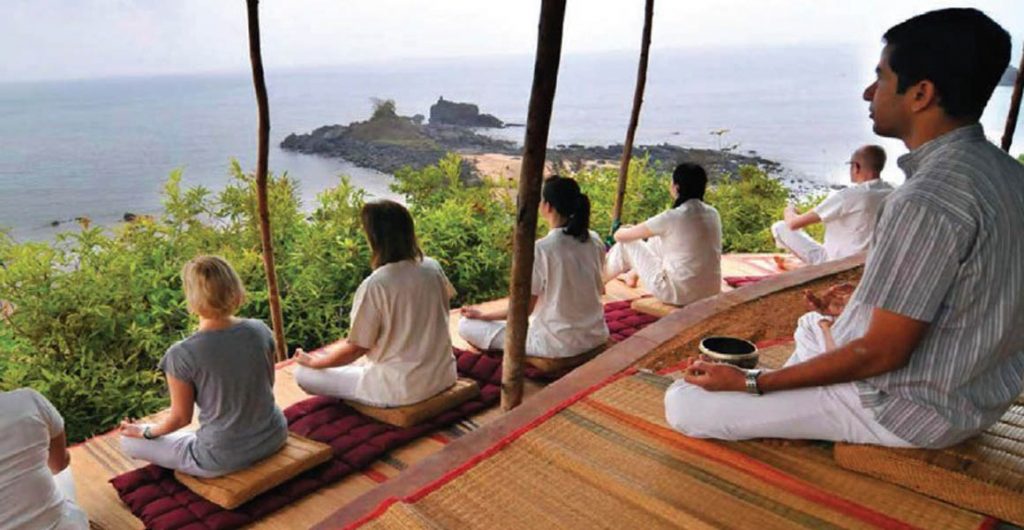 OTHER ATTRACTIONS AROUND GOKARNA
If you've done all of the above and crave more then head to these other attractions around 50-100 km from Gokarna:
1. Murudeshwar– with the second largest statue in India of Lord Shiva at the beach.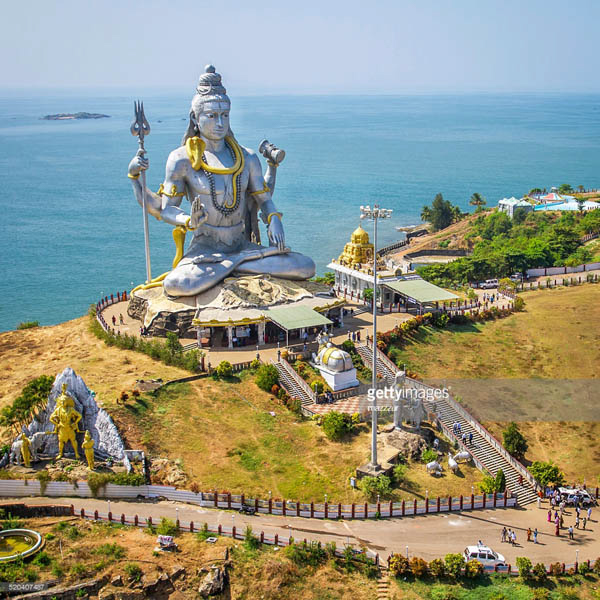 2. Mirjan fort– for its architecture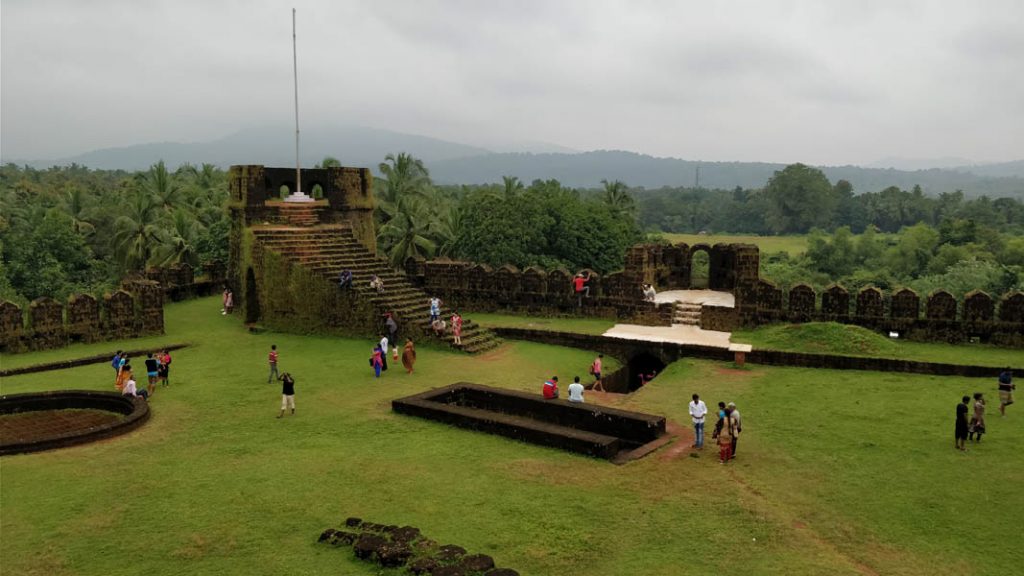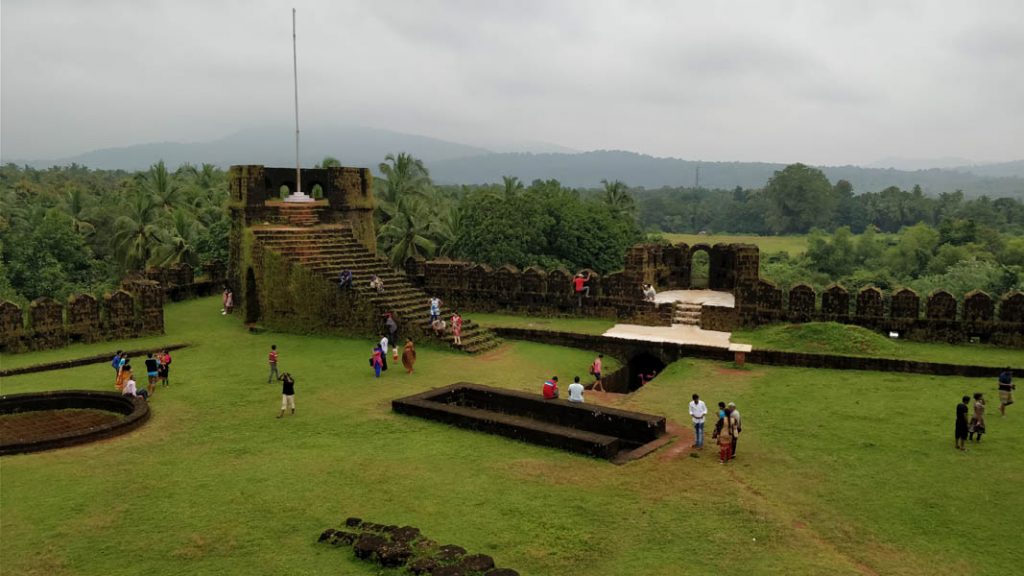 3. Yaana Caves – for a caveman experience taking you back in time.
4. Vibhuti falls – A small falls near Yaana Sirsi can be trekked by forest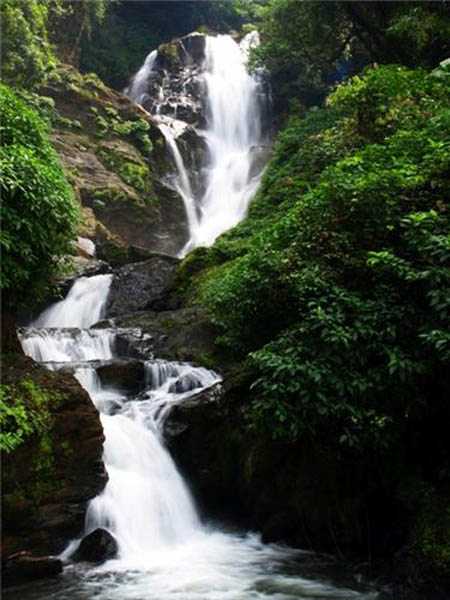 5.
Karwar Beach and Sadashivgad Fort
– An hour's drive from Gokarna,
Karwar
also has its own unique beaches to offer along with the Naval base
6. Kagal Fort – in Uttara Kannada Karwar is located off Nirvana beach
If there's anything more you want to share with us, don't forget to drop a comment below!
Experience all this and more with Plan The Unplanned. To see our available dates for Gokarna & plan your itinerary, head to our events page now!
---
Gokarna Travel FAQs
1) How to reach Gokarna?
Gokarna is about 483 kilometers from Bangalore, and also 280 kilometers from Mangalore. It can be reached by air, train or by road.
By Train:
The nearest railway station to Gokaran is Ankola Railway Station, which is situated at a distance of 20 km. From there, you can hire a taxi to reach Gokarna. It can be also be accessed by train on the Konkan route from Mangalore to Goa/Mumbai. The railway station is called "Gokarna road" station and is 6 kilometers from the main town. The trains from Bangalore are Marusagar express, Matsyagandha express, Poorna express and Bangalore Karwar express.
By Air:
The nearest airport to Gokarna is the Dabolim airport, which is situated at a distance of about 140 km. This airport is well connected with flights to Indian and International cities.
By Road:
Gokarna can be reached conveniently by any KSRTC buses or private buses. From Karwar, Ankola and Bhatkal, you can reach by cabs via NH 17.
2) What is the best time to visit Gokarna?
Gokarna experiences the southwest monsoon from June to August, so the best time to visit Gokarna is ideally September to March when the summer isn't too harsh and monsoon rains don't spoil your holiday plans. Weather is moderately humid.

What are the major attractions in Gokarna?
Predominantly, the major attractions that one can find in Gokaran are its beaches. Also, there are a few temples that grasps attraction. The Mahabaleshwar Temples, Ganapathi temple are famous amongst tourists.
3) What are the famous beaches of Gokarna?
Gokarna is known for its stretch of beaches, where each has its own appeal. The famous amongst them are the Kudle Beach, Om Beach, Half Moon Beach, and Paradise Beach.
4) What is the type of travelers visiting Gokarna?
Commonly, solo travelers, couples as well as groups of friends go for a trip to Gokarna. You can also plan family vacations, as well.
5) What is Gokarna famous for?
Gokarna, also known as the temple town, is known for the Mahabaleshwara temple, where the deity is Lord Shiva. This temple houses what is believed to be original image of Lord Shiva's linga (Atmalinga). Contrarily, bonfires, singing, guitars are familiar with Gokarna's nightlife.
6) What can you shop in Gokarna?
You can get home religious souvenirs like brass lamps, prayer beads, holy frames of Gods and incense sticks. Also, you can find decorative items or jewelry with seashells.
7) What are the nearest getaways from Gokarna?
The getaways from Gokarna are Hampi, Mangalore, Kodagu, Calangute, and Panaji
8) What to pack?
The essentials to pack for your Gokarna trip are:

Small backpack to roam the city
Raincoat/umbrella in case of rain
Light cotton clothes, Beach wear, and flip-flops for beaches
Torch/Headlamp to be used at night
Sunscreen lotions
Portable chargers for your electronics
9) How to drive inside the Gokarna city?
If you want to drive to the different places of Gokarna, you can you can hire scooters or bikes in Gokarna. Pick out your favourite bike model, and relish your adventure.