Plan the unplanned team tears away boundaries and births authentic trekking experiences in the Western Ghats. No matter how well we plan trips, we receive feedback every weekend from multiple people. While the input acts as a propeller for our growth engine, there are some things we can't work on. Transportation is one such part. 
What kinds of transportation does PTU provide?
Plan the Unplanned arranges either Tempo traveller or private mini buses depending on the number of travellers. All seats in vehicles are push-back seats.
For internal transport of up to 20 km on sleek roads, we hire jeeps.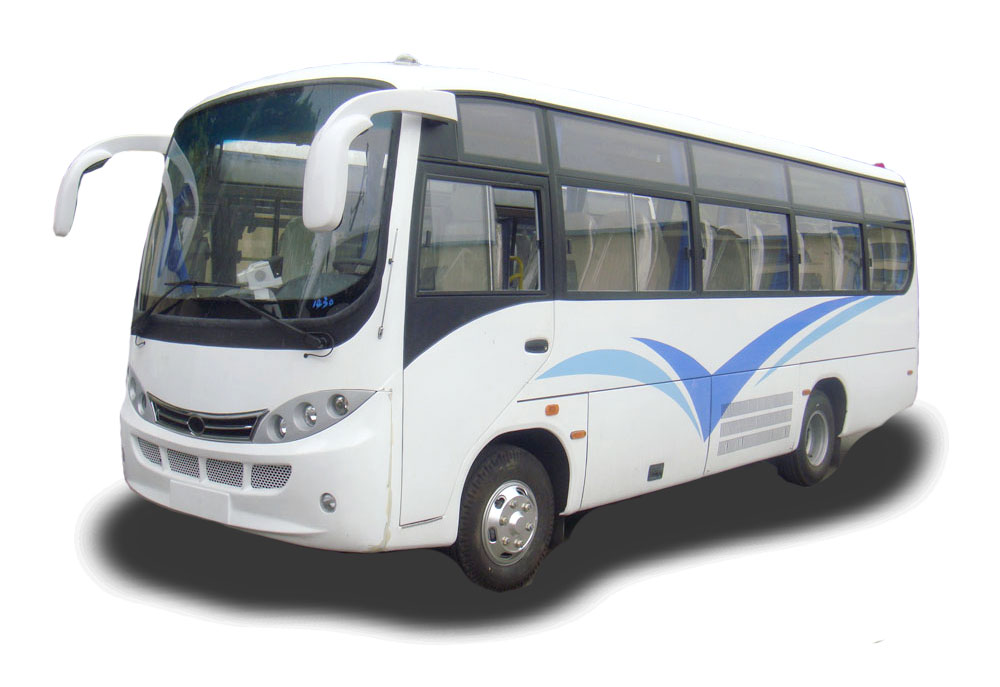 When you travel with us, your queries are often addressed; sometimes, there is miscommunication. Let me list all the concerns you have as travellers regarding transport. I will try to explain things from PTU's end:
It's difficult to sleep in push-back seats. Why doesn't PTU arrange sleeper buses?

 
First of all, we have no concerns about arranging a sleeper bus for your travel, but as a result, the price of the whole trip goes up by at least 1.5 times. This means a trip otherwise costing you INR 4000 will cost INR 6000. Even if some of you agree to pay this amount, others have concerns since they are budget travellers.
Secondly, the treks we run are based in far-off, remote towns. Private sleeper buses provide end-to-end services in those areas. 
Thirdly, the group's division is a concern in terms of management. Proper bonding, too, doesn't happen this way which shows on the trail. 
Fourthly, pick-up and drop timings are different for different treks. Sleeper private buses have constraints here too.
Lastly, when you ask for a customised itinerary, fewer people sign up. We can only arrange for mini-buses since those vehicles have less number of seats, which saves cost and thus brings down package costs for you.
Drivers are unresponsive many times. What to do about this? 
PTU outsources the travelling part. Different agencies supply the bus and the drivers. In this, we sometimes face the problem with the driver who is unresponsive, too slow, has a language barrier, is tired, etc. 
If you face any such issue, talk to the trek leaders. They will communicate the problems to the driver, and the agency will raise the alarm if we don't respond appropriately. 
Once I was assigned a seat whose recline button did not function.

 
We regularly take a quality check of the vehicle. But sometimes, this is missed. If you get an uncomfortable seat, inform trek leaders. They will give you a temporary solution. We will make sure this doesn't happen again. 
Can you arrange train seats for us?
Yes, we can. We acknowledge the issues with buses. And that is why we have tried all possible alternatives in the past. Most of the Western ghats treks get confirmed on Wednesdays. Booking a train is not feasible since we do not have a seat count beforehand. 
You have the option of going by train. Opt for the 'Without Travel' option, and let us know if you want to book a train. Make sure you have some transport to help you commute after you get off the bus. In the 'Without Travel' option, PTU takes no responsibility for your travel.
What if the bus breaks down midway?
This scenario is familiar to us. Ghat roads are crooked. Meandering through the valleys as the bus takes turns while applying brakes, there are high chances it gets heated up to the point that might require it to stop, cool down and then move forward. Or, there are chances of other kinds of glitches in the machine, like tyre puncture.
No amount of good health of the vehicle can 100% avoid this. The drivers are generally aware of these, and giving them time and assistance is the best we can do as a team.
Looking at the demand, we have kept the 'Without Travel' option in all our treks for customer convenience. 
Also, Read about Everything That Can Go wrong On a Trek. 
Tourism Sector in India is well-knit and oftentimes dependent on other sectors. There are constraints when it comes to commute options. We have worked on this in the past and will keep on working. Meanwhile, if you have any other query that you have faced related to travel, write back to us at [email protected].