Sirsi Guide – Uttara Kannada's Largest City
Uttara Kannada oozes elegance in its abundant natural wealth of flora, fauna, culture and geography. It is a seething biodiversity hotspot embellished with camera-friendly destinations like Gokarna, Kumta, Honnavar, Murudeshwar, and Dandeli. Sitting at the South-East corner is Sirsi: Uttara Kannada's largest town and leading commercial centre. 
Earlier known as Kalyanapattana in the 16th century during the Sonda Dynasty, the city rears forests, rivers Shalmala and Aghanashini, Areca nut plantations, and waterfalls. The region is famous for most spices, including cardamom, pepper, vanilla, etc. It is also a hub of culture with various folk and traditional art forms. Trekkers and mountain lovers find respite in Nishane Gudda (785m), Jennukal Gudda (670m), Kailasa Gudda (690m), Kumbri Gudda (797m) and Motigudda (834m).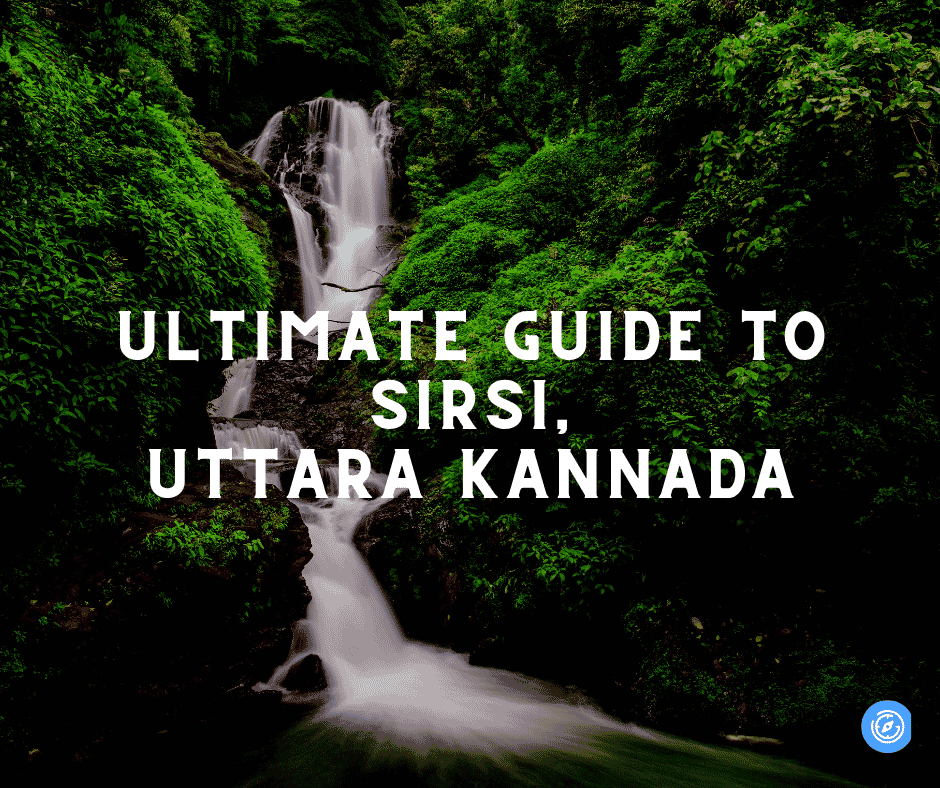 Brief 4 Days Itinerary for Sirsi
Day 1 – Marikamba Temple, Sahasralinga, Jenukallu Gudda – Yellapur, Magod Falls
Day 2 – Madhukeshwara Temple, Banavasi Temple
Day 3 – Yana Caves, Yana Rocks, Vibhooti Falls
Day 4 – Unchalli Falls, Bheemana Gudda Pea
Best Time To Visit Sirsi
October to March is the best season to get the best of Sirsi. This is when the place experiences pleasant temperatures.
Places to Visit In Sirsi
1. Sahasralinga
Floating silently in the river bed of river Shalmala are 1000 carved Shiva lingas and Nandis. Sahasralinga (1000 lingas) is a unique pilgrimage site famous among locals for a quick getaway. One feels the mystical presence of positivity in its environs; river Shalmala—a tributary of river Bedthi—sings of beauty and magic.
The place is situated 14 km from Sirsi. These lingas were installed by the ruler Sadashivaraya of the Vijaynagara kingdom between 1678 and 1718. Sadly most of these carvings are destroyed because no restoration project was carried out in the past. 
Things you can try in Sahasralinga: 
Devotees can take a dip in the holy water of river Shalmala. Beware of the water snakes. 

To get a natural fish spa, stand undisturbed on the banks.

Indulge in meditation. 

Go to the Hanging bridge and click beautiful memories.

Indulge in snacking at the local cafeteria.
2. Marikamba Temple
Sirsi's Marikamba temple is a Hindu temple studded with the prettiest carvings, colouring and ancient drawings. It is also known as Marigud. The festival 'Marikamba Jaathre', commemorating the goddess Marikamba, is held by the temple authorities.
3. Bheemana Gudda Peak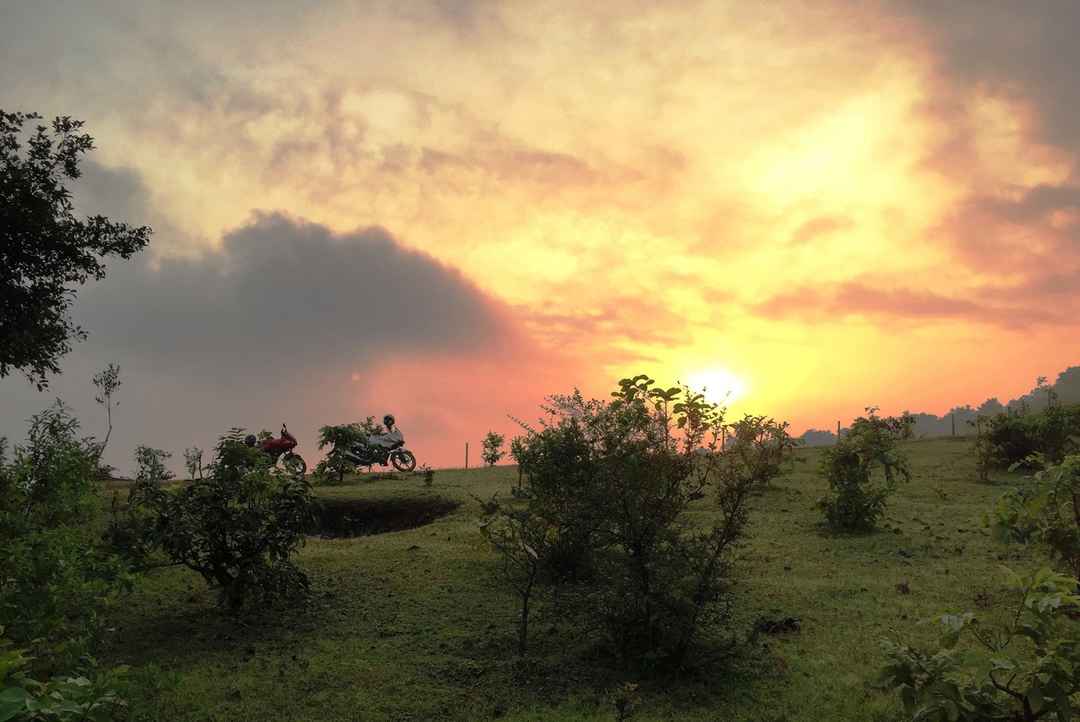 Located 30 km from Sirsi, Bheemana Gudda peak is a sunset viewpoint that cannot be missed. Off-roading while coming back from Unchalli Falls, one finds this unspoilt piece of earth waving crest and troughs at you. 
4. Jenukallu Gudda, Yellapur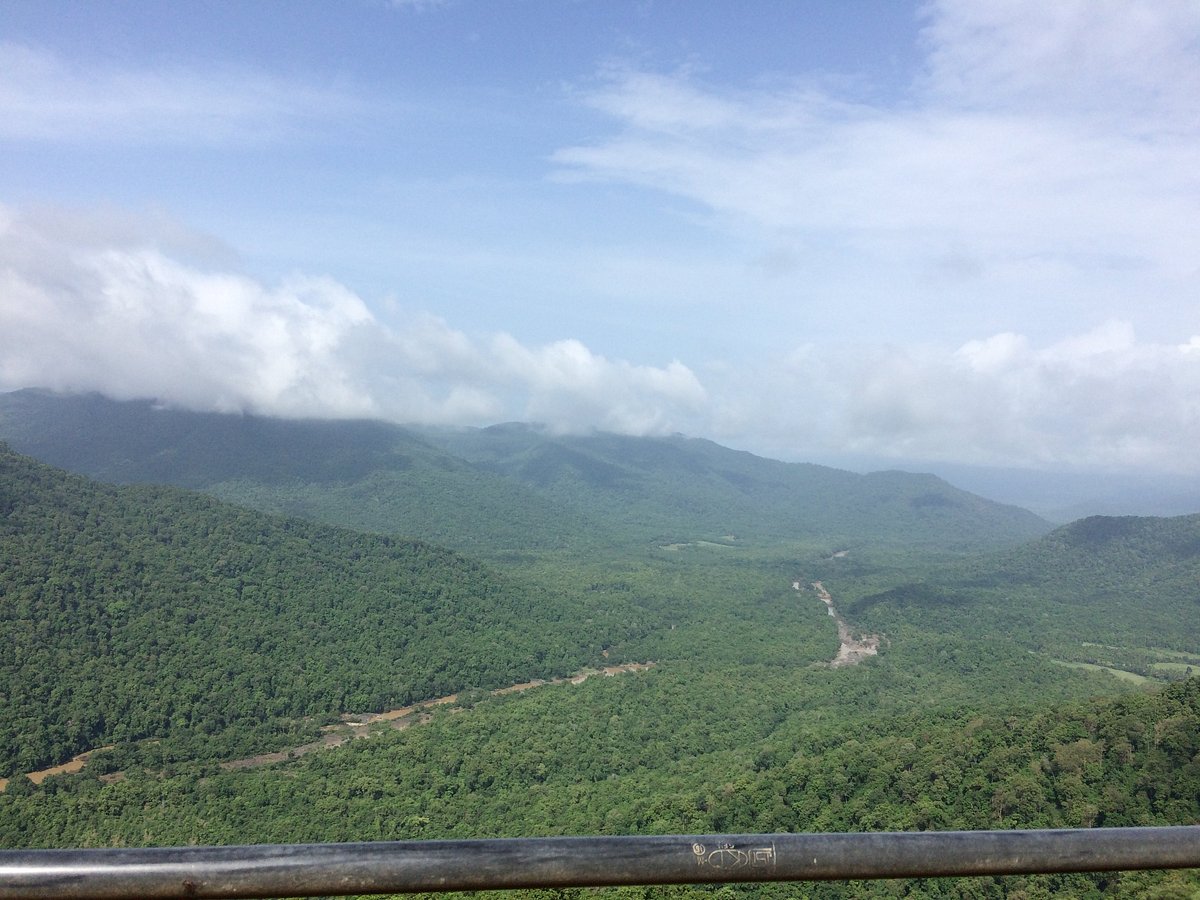 Jenu means Honey, Kallu means stone, and Gudda means hill. Heaven comes alive at Jenu Kallu Gudda during sunsets when the sun is ready to hide in the unknown. River Bedti, at the same time, simultaneously divides the forest scenically and finally makes its way to empty into the Arabian Sea. The viewpoint is situated 59 km from Sirsi and 17 km from Yellapur.
5. Yana Rocks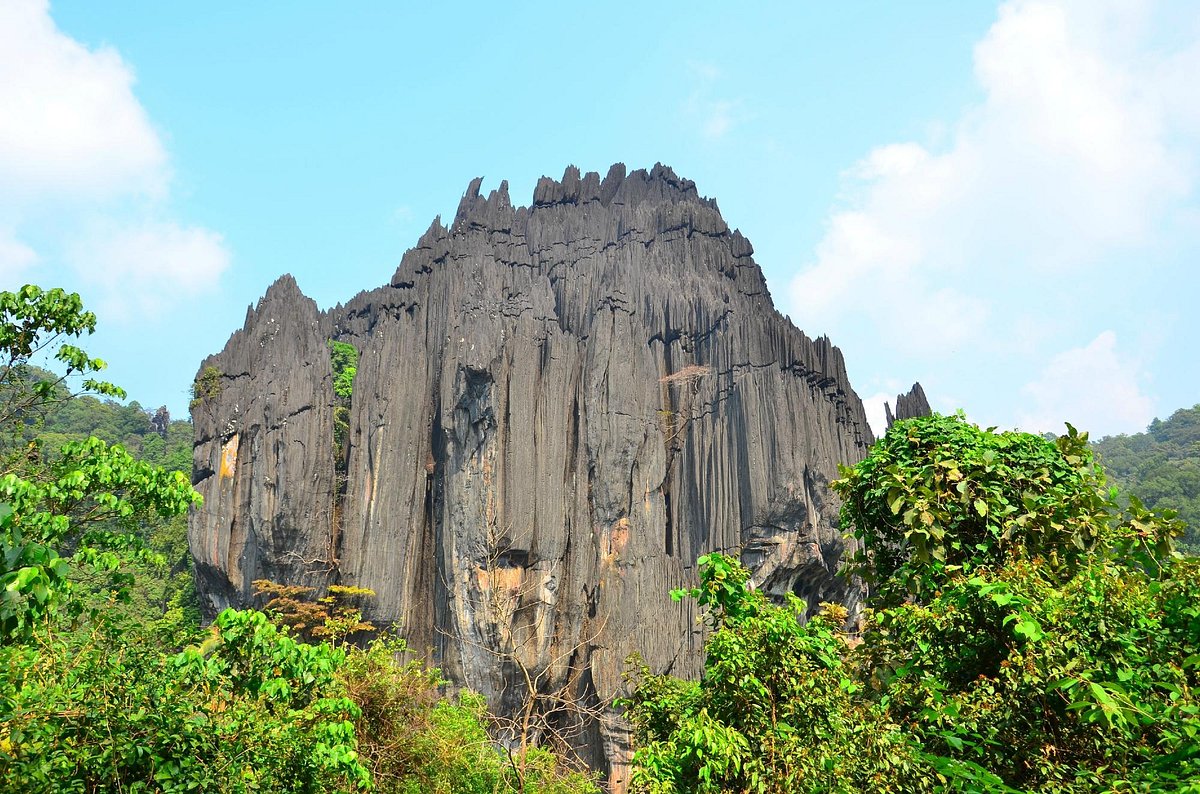 Observers of the Sahyadri mountains, the unique rock formations of the Western Ghats – Yana Mountain, stand fearlessly guarding the area. Pitch black, the cave is formed of Karst limestone. The colour and dimension of the monolith captivate and send viewers to another world. 
These two rock formations are the Bhairaveshwara Shikhara (390 feet) and the Mohini Shikhara (300 feet). 
Surrounding many mystical tales, the cave temple blesses its devotees. Travellers can watch water dripping from the projecting rocks over the Shiva lingam. An idol of Goddess Parvathi is found at the base of the Mohini Shikhara. 
6. Other Places to Visit in and Around Sirsi
Banavasi
Sonda
Pancha Linga
Dhoranagiri
Manjaguni Devasthana
Tapovan
Nishane Gudda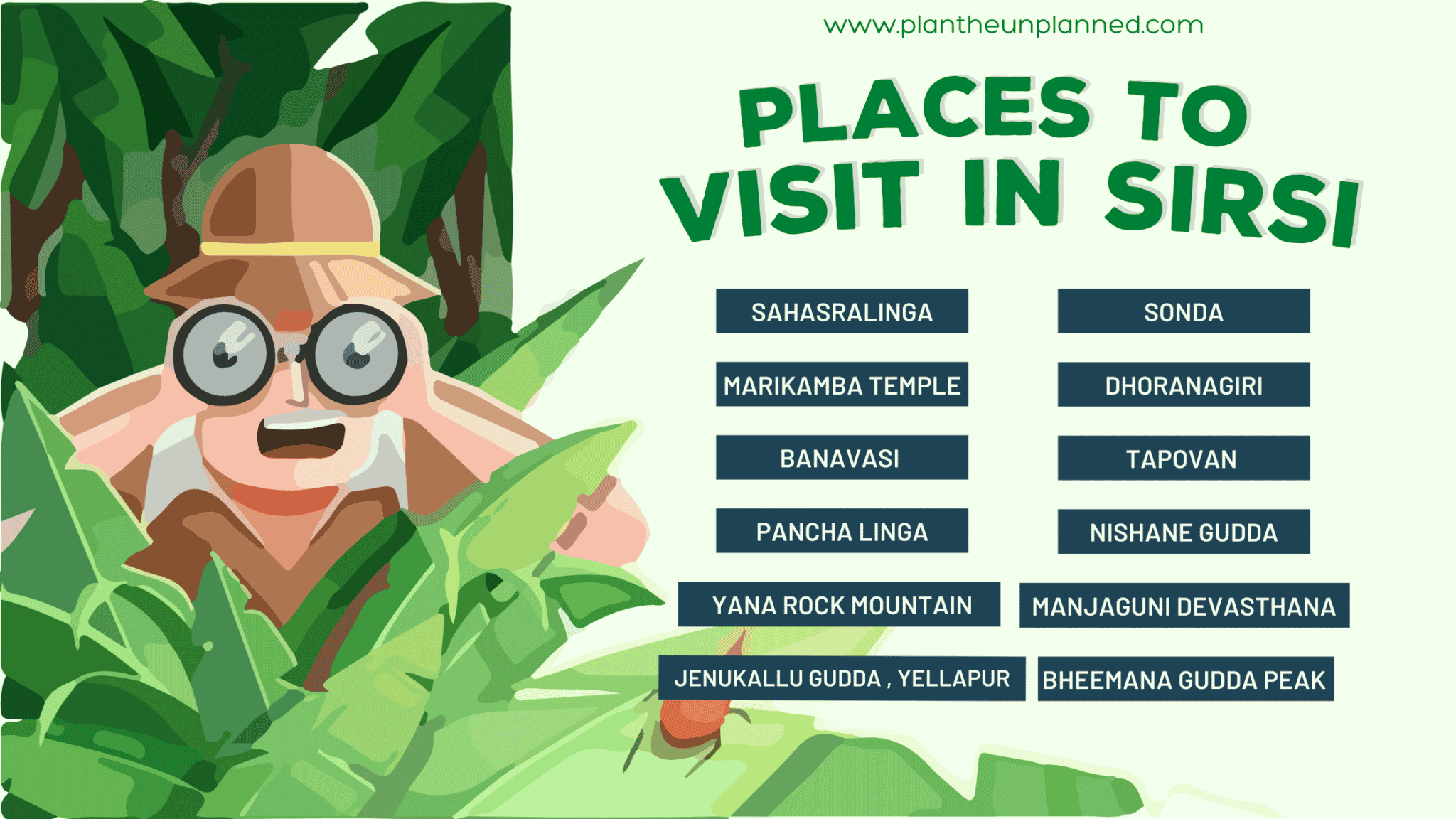 7. Waterfalls In and Around Sirsi
Unchalli Falls
Vibhuthi Falls
Jog Falls
Benne Hole Falls
Shivaganga Falls
Burude Falls
Trekking in Sirsi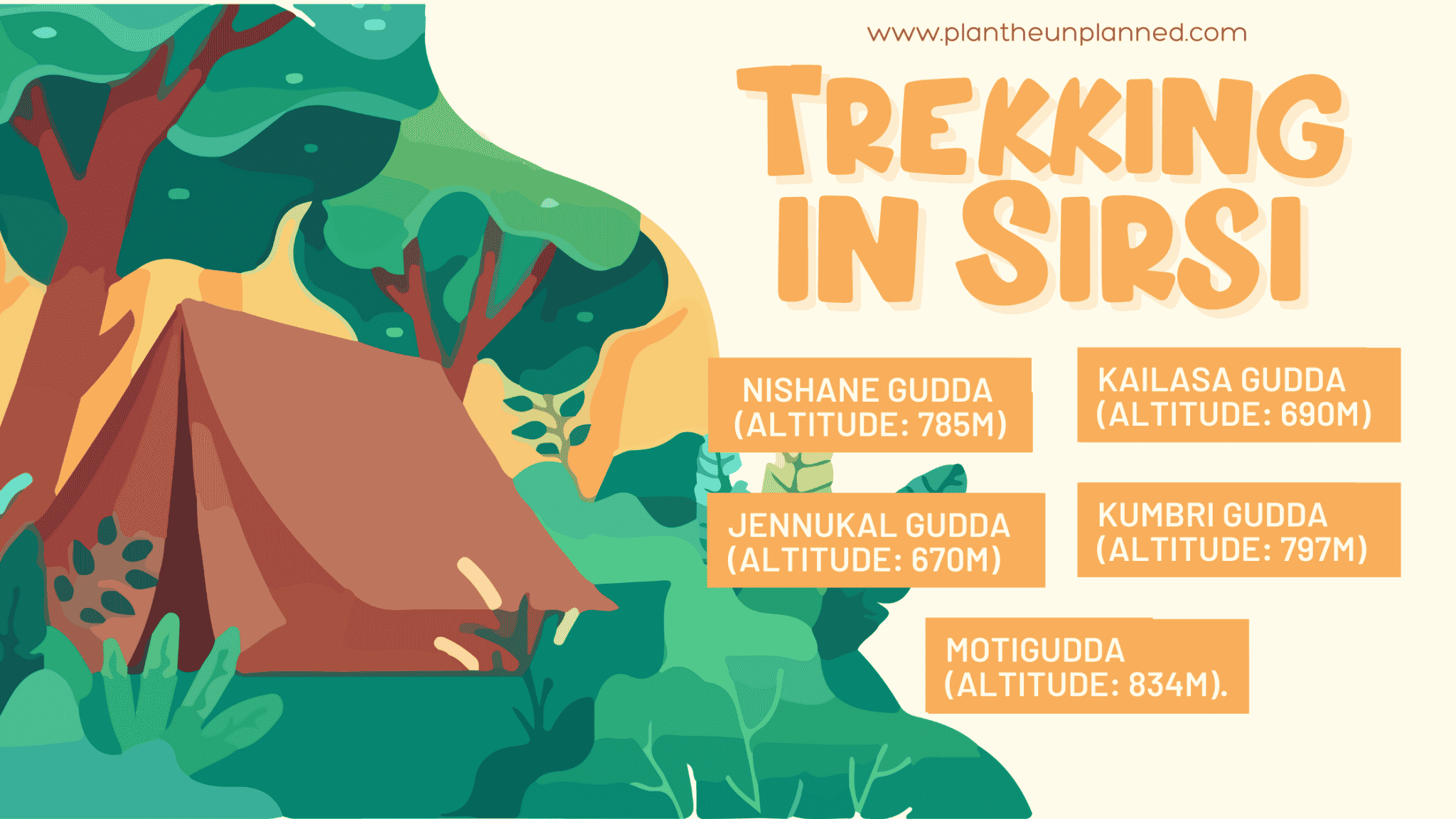 Budget for Sirsi (per day per person basis)
INR 1000
What To Eat in Sirsi
Todadevu

: A thin-crust dosa made out of fresh sugarcane juice.

Kadubu

: A dessert made of jackfruit pulp and jaggery. 

Kesari:

A special sweet prepared from tiny aromatic rice Sannakki, saffron and ghee.
How Long Should A Trip Be for Sirsi
03-04 days
How to reach Sirsi
By Air
Nearest Airport: Hubli – Hubli Airport (106 Kms).
By Road
Sirsi has good bus connectivity with major cities. 
By Rail
There are no regular trains to Sirsi from significant cities in India. One can go to Gokarna (56 km)  or Hubli (102 km).
Book your trips
Sirsi Exploration Trip
This Sirsi Guide is your saviour. If you have any other doubts or have any information that can be useful to readers, write in the comments.