Banavasi is the oldest temple town in Karnataka. As a matter of fact, It is located just 374 km from Bangalore is a town comprised of lush green tropical rain-forests and quaint little villages. The picturesque beauty of the town is enhanced by the wonderful Varada River that flows around it on 3 sides. Besides many extraordinary temples, this beautiful town is also home to a waterfall, coupled with a fortress and so many more striking locations that the internet doesn't tell you about. With this in mind, here's my take on how a backpacking traveler can get the best out of Banavasi!
1). Go Bird Watching at Gudavi Bird Sanctuary
The Gudavi Lake Sanctuary is quite the retreat spot to observe little winged or flightless versions of feathered creatures. Nearly 48 families of native origin birds and several exotic birds fly across the border occasionally. Typical bird watchers usually carry a guide-book to identify exotic species. It's the ideal spot to put up a camouflage tent and gaze through your binoculars. Also, catch a glimpse and photograph the exotic bird species. If you are lucky, you might even be able to capture a few on camera. This sanctuary is a real treat for bird lovers and nature lovers alike!
---
2). Trek up to a Fort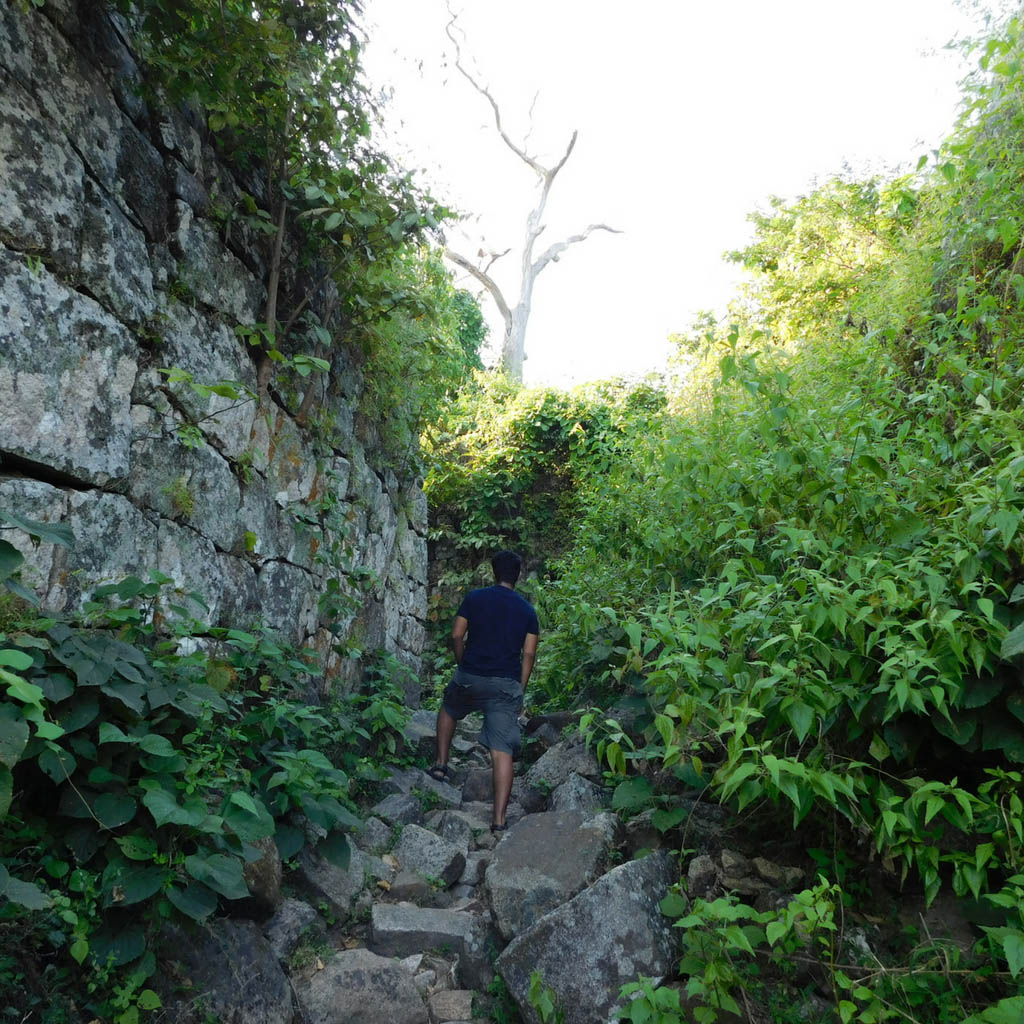 An early morning trek up to an altitude of 840 meters will give you the immense pleasure of visiting the beautiful Chandragutti fort ruin enveloped by dense green forests and nestled on a rocky terrain. Corresponding to a  hike of approximately 12 km, you will reach a hilltop. The hilltop has a beautiful fort ruin is nestled on a rocky terrain and lapped by dense green forest. As you stand atop the hill, view of the village across the horizon will take your breath away.
---
3). Take a Culinary Workshop with the Locals
Ever cooked with Pineapples? Yes, the locals here are pretty much experts at creating edible masterpieces with this tropical fruit. In essence of wakening the chef in you,  explore different flavors and understand the processing that the luscious pineapple goes through. Right from being a shrub to numerous flavorsome culinary dishes.
---
4). Camp in the Rainforest
Sirsi is encompassed with wonderful terrains canopied by tropical trees, making it the perfect camp destination. Surround yourself with the chitter-chatter of the unseen critters of the natural forest. Fill your senses with the impression of traveling back in time to when human lived wild. Spending a  night under the starry skies and tree canopies is a must try once in your life.
---
5). Breathe in the sanctity of Madhukeshwara Temple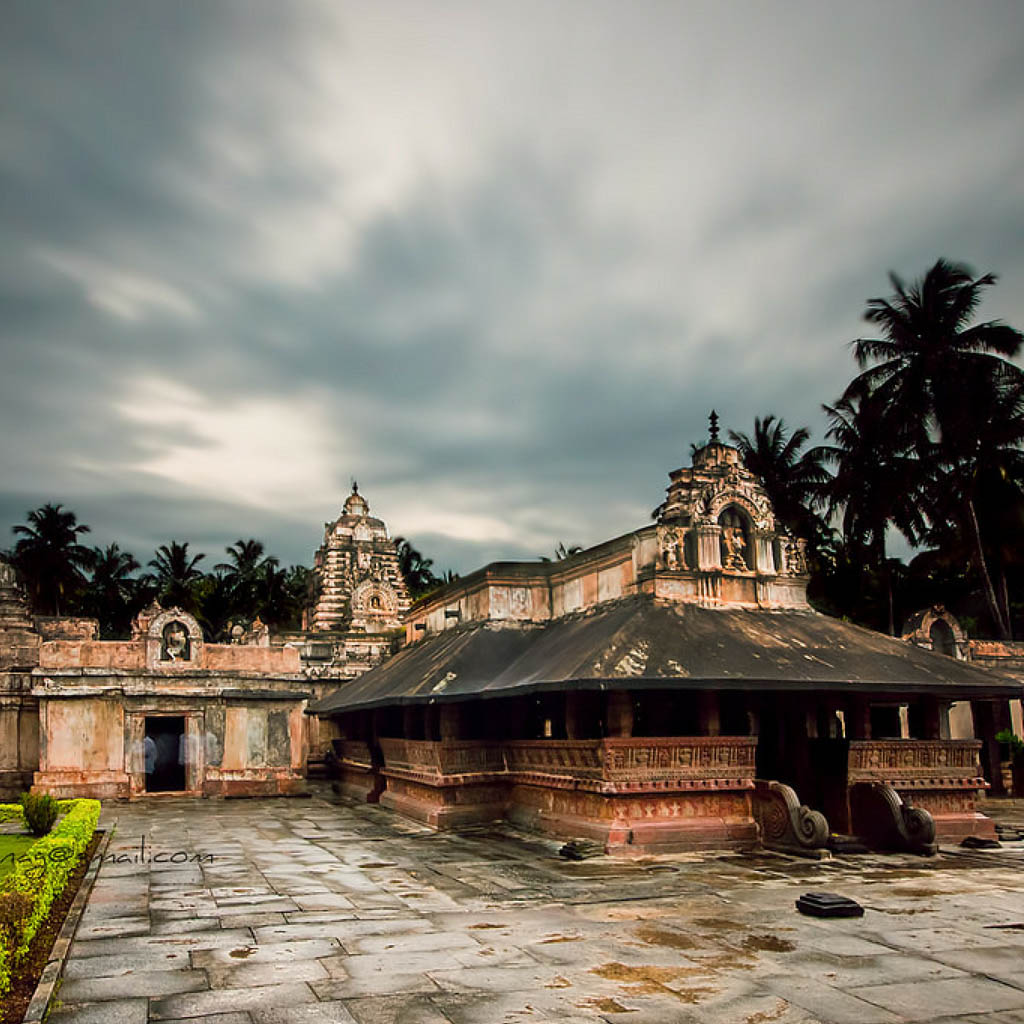 Magnificent monolithic sculptures, ornate themed ceilings, and pillars engraved with exquisite carving decorations. No amount of time will feel enough to marvel upon on the sheer beauty of this ancient temple. The main deity at the Banvasi Temple is Lord Shiva in the form of a honey-colored Shiva Linga. The temple gets its name due to the color of this Shiva Linga. Visiting this temple is a must for culture enthusiasts. The architectural beauty of the temple is a photography lovers delight!
Source: https://www.flickr.com/photos/infiknight/15470066742
---
6). Visit Shivaganga Falls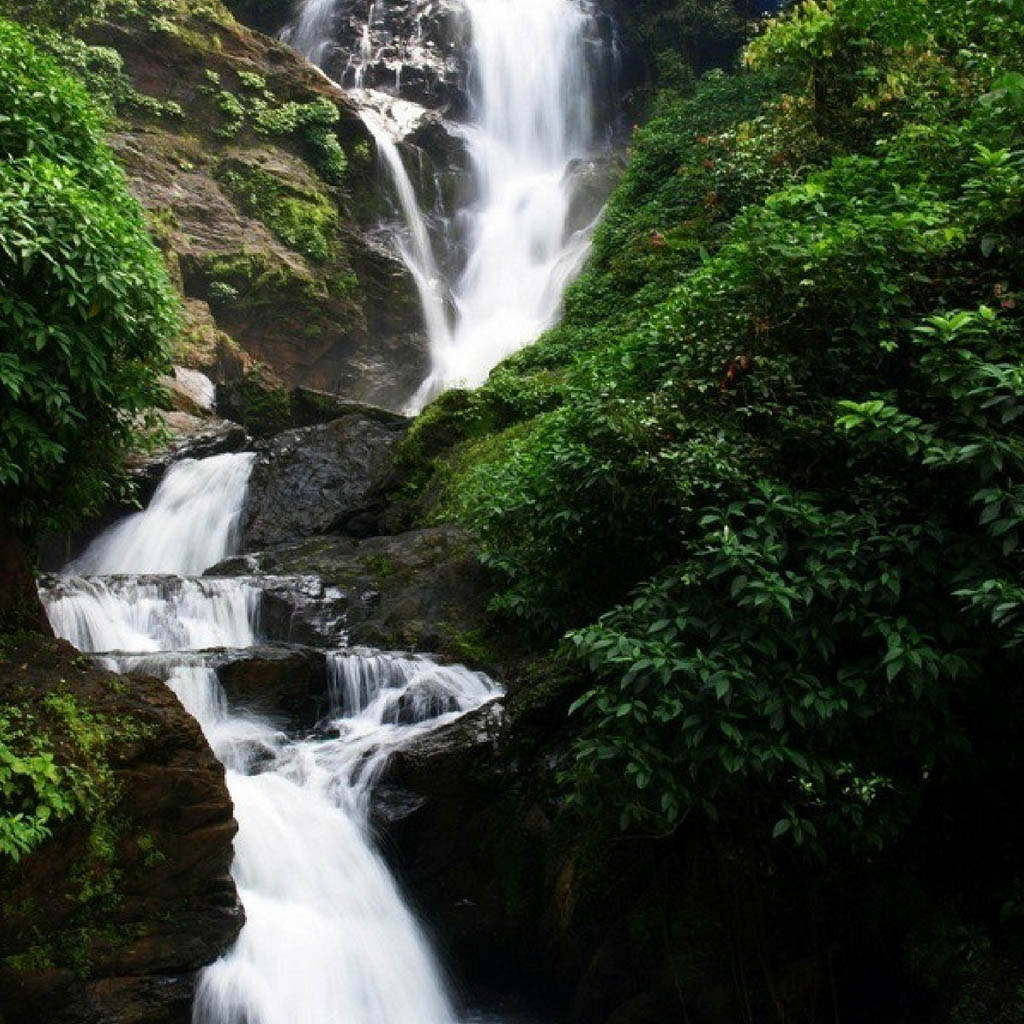 The small Sonda river cascades down at a height of 200ft into a valley forming the Shivaganga Falls. A cab ride through the noiseless muddy paths leads you to a wondrous view of the mighty white waterfall. The route to the falls is known for its eerie environment. It is sure to bring a chill down any brave heart's spine. If you are feeling a little adventurous, then taking a swim in the waterfall can be an exhilarating experience.
Source: https://www.trawell.in/admin/images/upload/573455154JogFalls_Shivaganga_Falls_Main.jpg
---
---
7) Watch the Sunset at Gudnapur Lake
Stereotypically, we tend to think of the act of watching the sunset at a beach. But, have you ever thought of looking at it from a different perspective? You will be pleasantly surprised at how spectacular the view is at the Gudnapur Lake. The crimson rays reflecting on the calm waters of the lake will definitely mesmerize you.
---
8) Listen to the naturally Musical Unchalli falls
Walk in the shoes of Sir Lushington in 1845, who discovered the falls. He followed the sounds of the flowing water from a set-aside location. Uniquely, this spectacular waterfall, and it's sound is interpreted in several ways by the visitors, some find it musical, some say it sounds like a cavalcade, and some even name it "Keppa Joga" because of the "deafening" sound it makes.
---
9) Rejuvenate with some Yoga at Pampa Vana
The poetic Pampa Vana is a tranquil biodiversity hotspot. The still atmosphere will tempt you to take a slow walk amidst the greenery. If you are feeling meditative, connect with your inner self by performing some yoga asanas. Or, just find a quiet spot to marvel over local folklore. The greatest Sanskrit lyrical poem, Meghadūta draws inspiration from the pleasant trails of Banavasi while Kalidasa walked by Pampa Vana.
Banavasi gives you a mixed experience, a perfect medley of spiritual rejuvenation and natural getaway. The possibilities are endless, you may add the 11th must do in Banavasi from your very own personal experience. Moreover, when you've absorbed all of Banavasi in, and need another getaway, look out for 15 Amazing Weekend Getaways Around Bangalore That You Must Explore For your next adventure streak!
Explore the hidden paradise known as Banvasi and time travel to old Karnataka with Plan The Unplanned's Banavasi Monsoon Tour. Click here to know more!