"I have found out there ain't no surer way to find out whether you like people or hate them than to travel with them." – Mark Twain.
These are, perhaps, the truest words to believe in, when it comes to traveling with your partner! I know that most of the days you wake up to see posts of the solo travelers on Instagram, climbing mountains or doing crazy things – but just imagine, how wonderful the whole experience would turn out to be if you've your special person accompanying you in this journey! Back in 2015, I also backpacked solo for a couple of months, and later, when my partner agreed to hop along with me – we figured out that we both have a soft corner for the quaint Himalayan towns & Lemon-Honey-Ginger Tea!
Yeah, that's exactly what traveling with your partner does to you! It makes you fall in love with little things, and makes you celebrate every moment of life! Here's why you should give this a chance, and travel with your partner rather than traveling solo.
Traveling together will make you realize the importance of living life out of the box!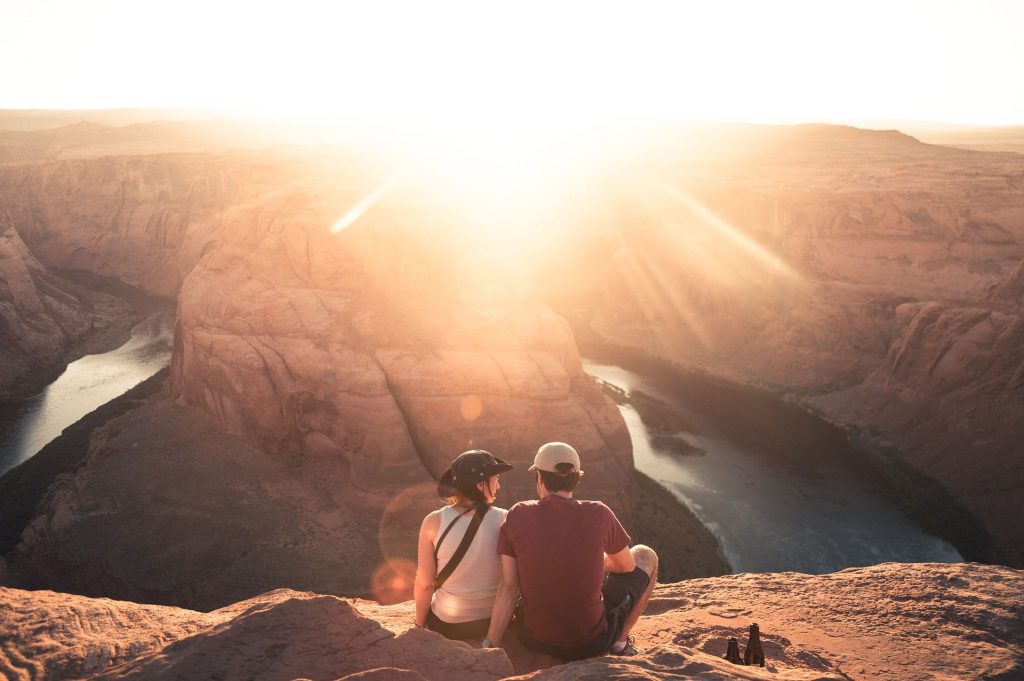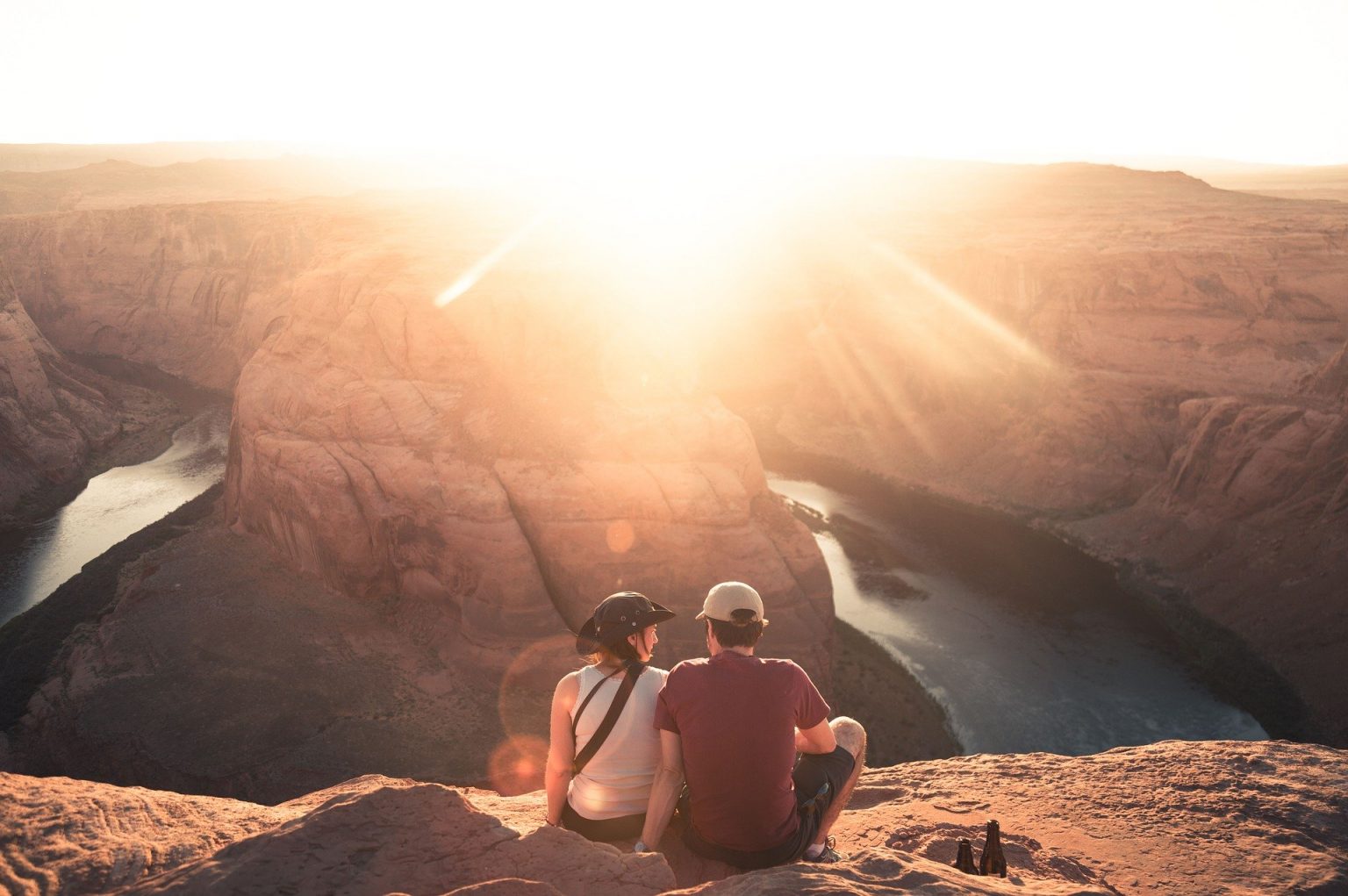 In today's date, when life mostly is stuck in the chaos of 9-to-5, couples usually opt for a dinner date or maybe a movie outing for recreation! But imagine how wonderful it would be, if you can make time for a quick weekend getaway to a nearby hill station, rather than being a couch potato. According to a survey conducted by the US Travel Association, traveling together helps in improving the intimacy between two people, which can never be attained by providing mere gifts or surprises to each other!
The process of planning the trip becomes easier and more exciting!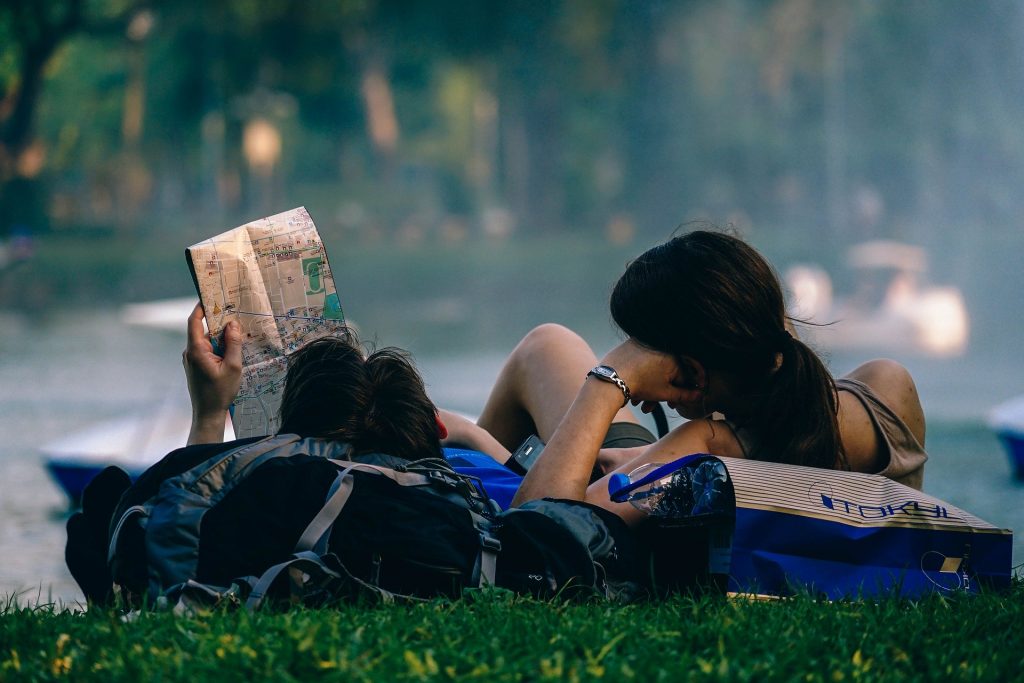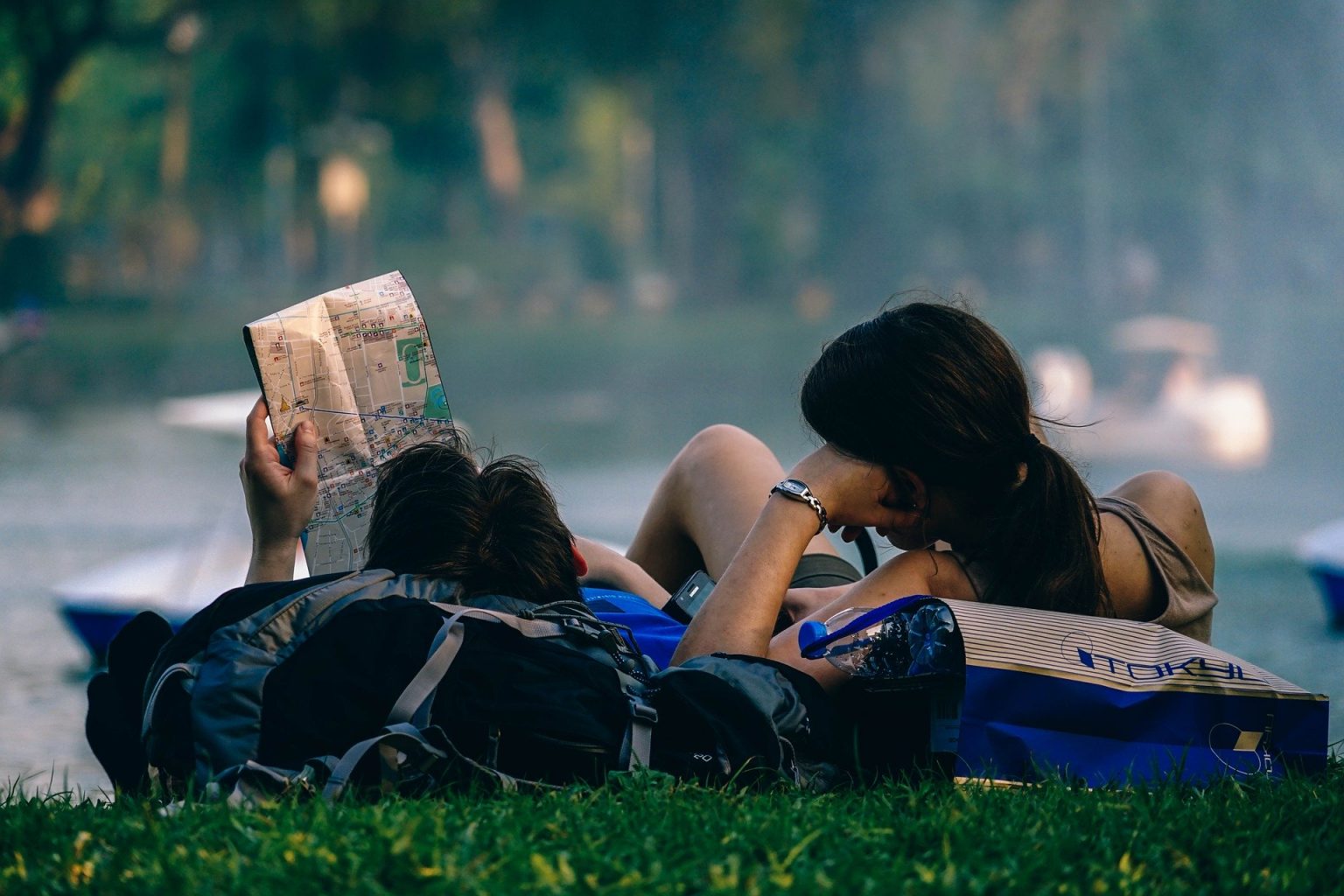 While planning for a solo trip, you'll probably have a lot of space to fit in all that you wish to do! But guess what? A trip with your partner will also let you squeeze in things that he/she wants to do – thus making the itinerary even more exciting! For example, while planning our trip to Cambodia, I knew what all I wanted to do – but thanks to my partner, who suggested that we could spend a day in Bangkok while returning back – and we had a crazy journey in those 24 hours! (This surely wasn't something that I could have ever thought of!) And as they say, "Two thinking heads are better than one"  – travel planning with your partner will always be fun, and if you guys know each other well, then there will be enough scope to fit in all that you both wish to cover.
You don't have to stress about the budget, 'coz there's someone to share things with you!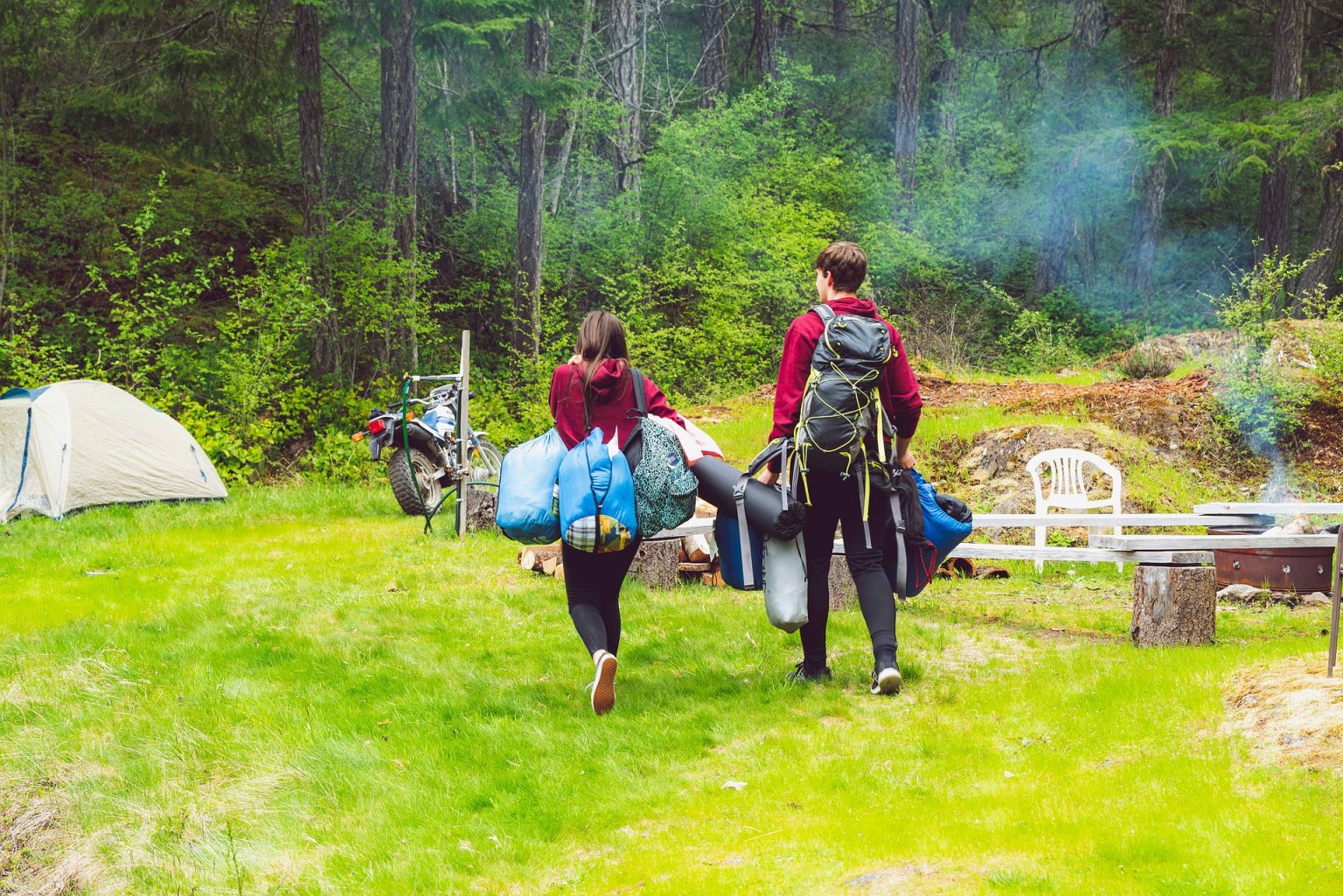 While traveling solo, one of the major concerns is managing the finances. I remember that when I used to travel by myself, I had to spend hours looking for hostels (and ensure that they are safe enough for a female solo traveler), sort my bus tickets so that there's no last-minute hassle, etc. But traveling with my partner makes it an easy deal! We usually find a decent room wherever we go (mostly AirBnB), as we can dutch the cost, and the same happens with the food bills, transport costs – everything! Finance is an important matter and if you choose to be with your partner in the long run, then I guess it's necessary that you both understand the matters of expenditure quite well. Over the last couple of years, we traveled to various parts of the world, without burning a hole in our pockets!
It's safer to travel with your partner, than solo!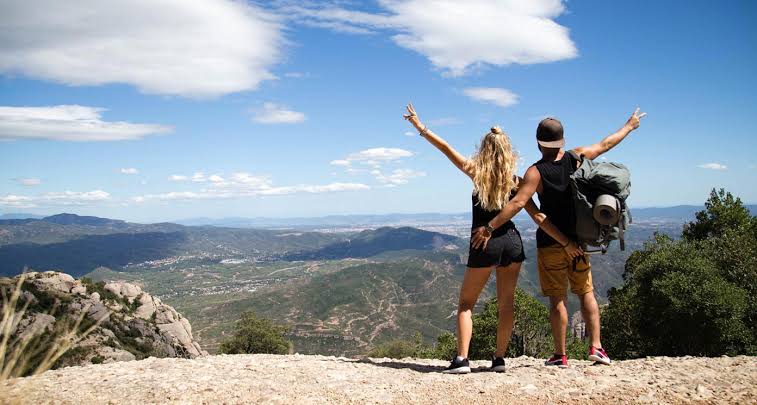 The safety concerns are lesser when you know that there's someone to look back. During the solo travel days, I mostly made sure that all my adventures were sorted until there's daylight. Growing up in an Indian middle-class family, there are certain things that are implanted in our minds and we tend to abide by those rules – like not hanging around with strangers at night! But things got simpler when I started traveling with my partner. We have been to places which aren't quite popular and explored by ourselves. We've spent nights with random people, only to figure out that strangers aren't as dangerous as we are taught throughout our lives! Being foodies, we can hop around the streets, hogging on the delicious local food till late night, without worrying about how to return to the accommodation.
Get on the roads and share new experiences together!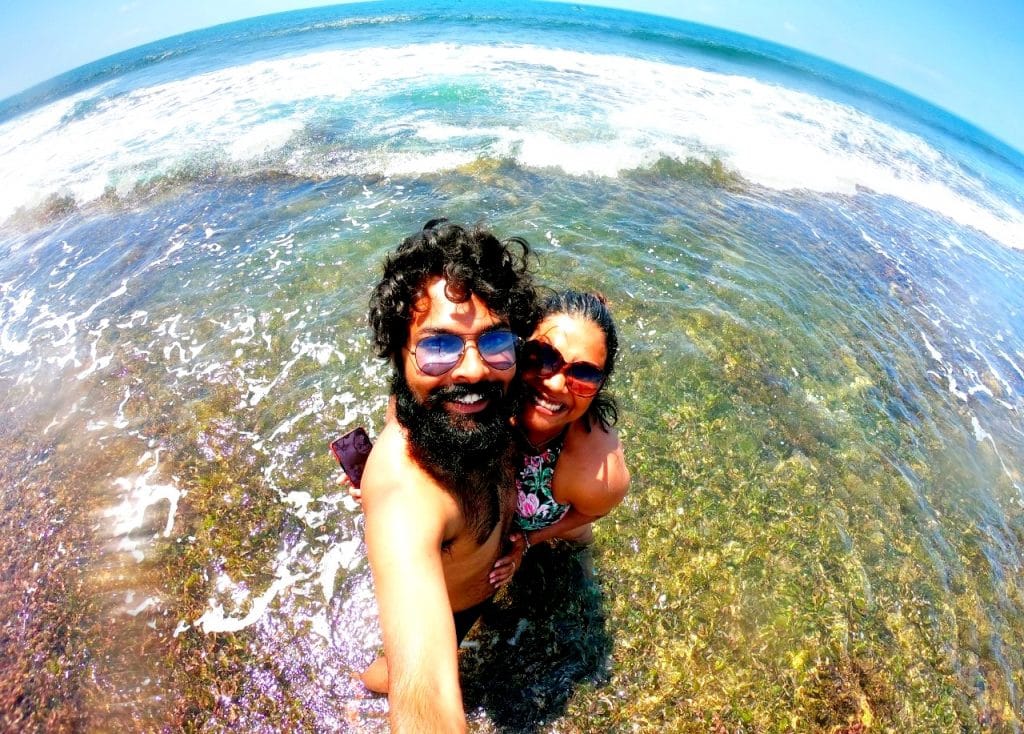 From trekking through the lush green Dzukou Valley in Nagaland, India, to volunteering at a Children's Home & experiencing the game drives in Maasai Mara, Kenya; from hopping around the streets of Da Lat, Vietnam, to exploring the ruins of Angkor in Cambodia – we've done it all, together. To be honest, each one of us has that checklist in our mind, and we dream about ticking things off that list, whenever we can! What can be more beautiful than sharing such experiences together with your partner and creating timeless memories with the person you love. As you'll both get on the roads, together, you will have plenty of opportunities to experience something that both of you have never tried before, but always wished to do.
Traveling together will bring out the best and the worst in the person you love the most, and it'll help you to deal with the uncertainties on the roads, as a team. As you'll travel together and step outside your comfort zones, you'll get to go through the highs and lows with your partner, helping you to discover the deepest aspects of one another and find new meanings of the relationship you share.
And even when you travel with your partner, you still can have that 'Me Time' which we usually seek during our solo trips! You'd know that the person you love knows and respects the fact that you need your space at times, and allows you that as well.
Keep that solo travel bug aside for once, and plan for an amazing trip with your special one soon! I'm sure you'd return back with the best memories ever and feel more connected with each other.
So, where would you wanna go with your favorite person on the Valentine's Weekend? Plan The Unplanned has some amazing things lined up – check them out, now!
All images (except one) are sourced from Pixabay.