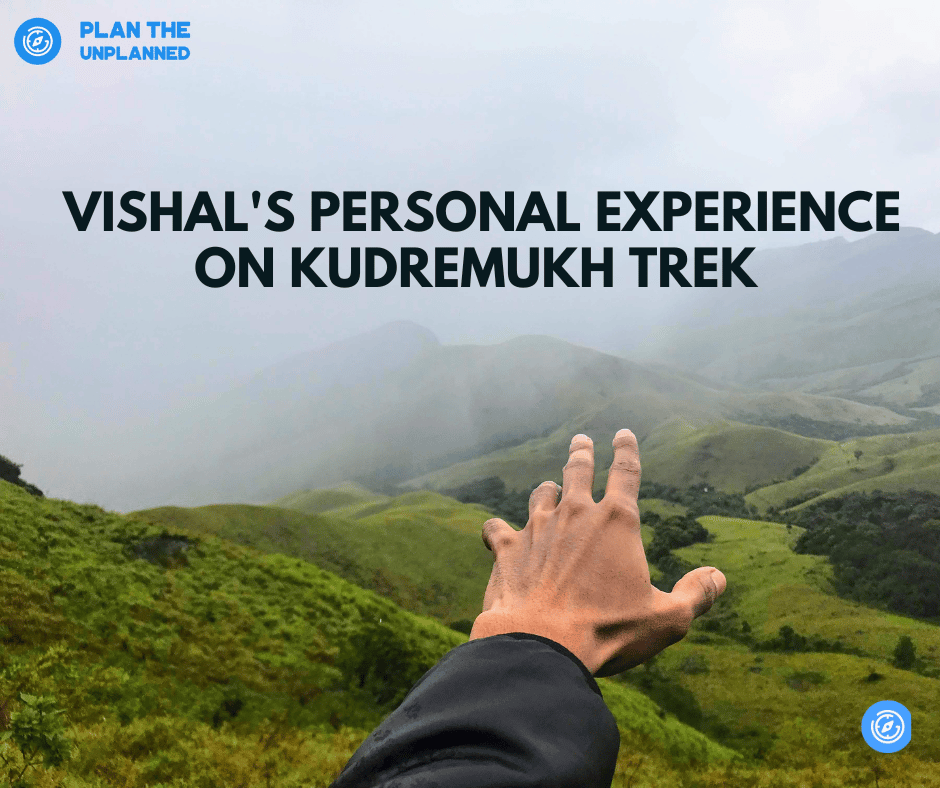 "Nature has kept extraordinary things; I must have been naive to dwindle on normal roads!
If I do something just to complete or glamorise the idea of ticking a box off my bucket list, I should better not do anything. This was my revelation on the Kudremukh trek. Hello, I am Vishal, and I went on the Kudremukh trek with Plan the Unplanned.
I just came back from this trek. What I was and what I am now are two different beings. Little did I know this trek demanded me to be an observer. When a sudden air blow bumped into us, and we almost lost our balance, we realised silence was the key.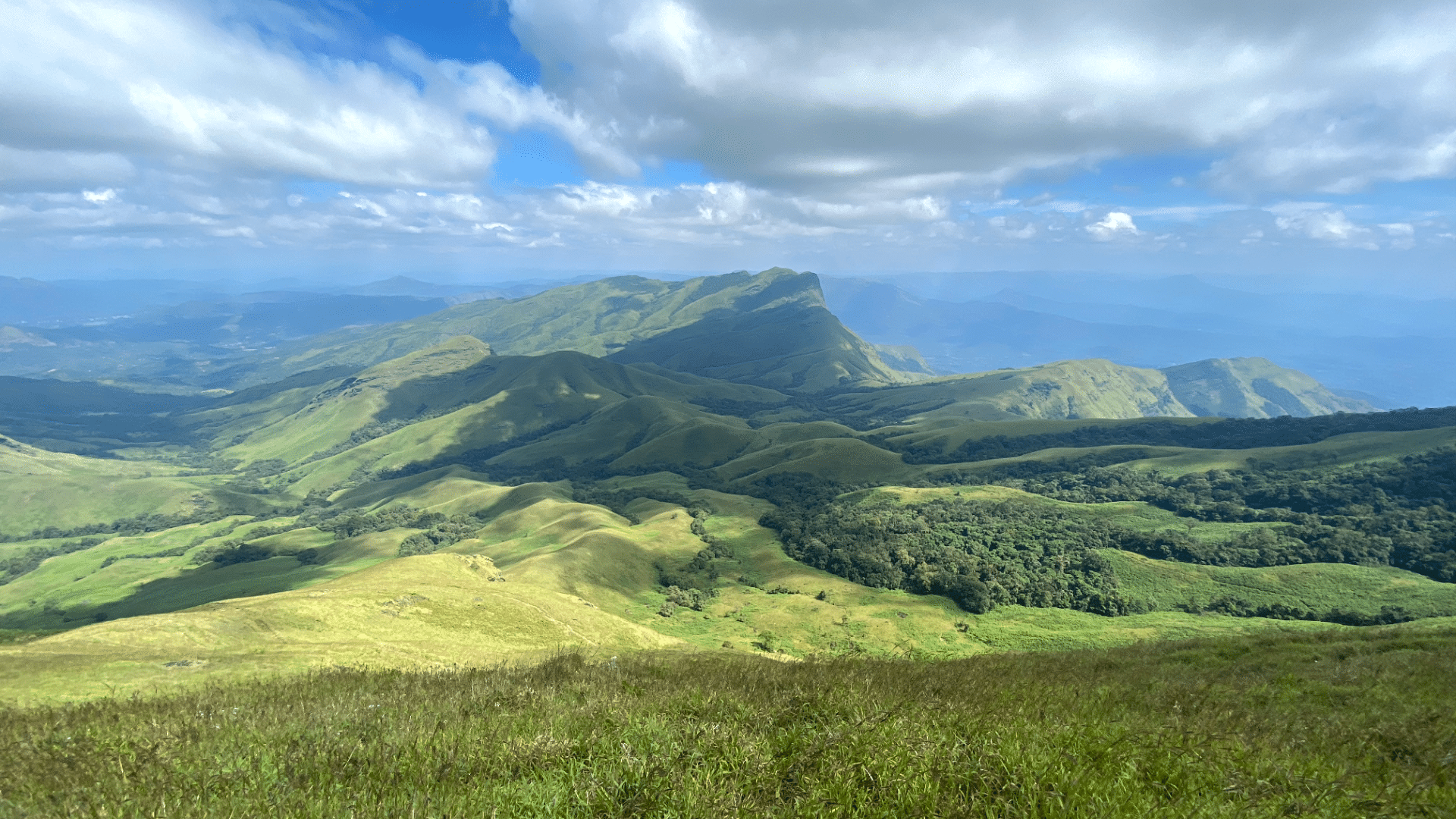 I told myself to be the slowest. Drops of tears kept coming down, and it felt like a burden lifted off my chest. All in all, the Kudremukh trek was a spiritual journey. 
I am in my 30s and indulge in various cardio exercises and cycling. That is why I did not think twice about summiting the 'Himalayas of the South' when I got a calling. It is the third highest peak in Karnataka after Mullayangiri and Baba Budangiri. 
Kudremukh National Park expands over a vast 600 acres area. Also, being a mining town once, it attracted many business eyes in the past. Now, it is an aid to the body. With healthy air, water and land, the peak call trekkers to spot the world's most beautiful things preserved on its trail: two Onti Mara trees, myriad water streams, ridge walk, steep rock sections, muddy roads, coffee plantations, bamboo expanse and dense forests. 
As soon as we started, Somavati Falls kept us company. The sound of it was relieving enough to get bear the leech fear. Our leaders, Shashi and Oshin, suggested not stopping anywhere, or leeches would come at us quickly. 
From Ontimara 1, the trail was relatively flat. On the right side are the Kudremukh Valley and Somawati river. Meadows come midway.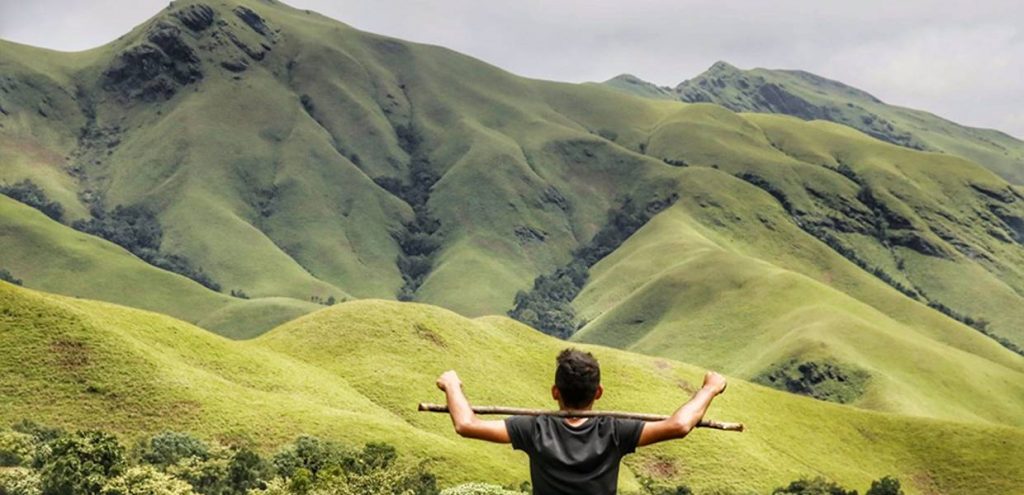 Three hours into the Kudremukh trek, we saw a horse's face; its back was carved by the top layer of the hills. Jaunting on the horse's back was a funky, zig-zag, ever-entertaining ride. The last part was a pat on our backs for conquering all of it. 
The trek rolled out carpets of royal rolling green hills for us. It was like stepping out from the most interior parts of the forests to its top, where only a few were allowed, and I was blessed to be one among those. 
Once you touch the air of the Kudremukh trek, there is no turning back. You will connect with every aspect of it. Hide and seek of clouds will keep us all mumbling. Raindrops, rainbow, whistling birds, the presence of moss, the high-pitched whirring of frog, and dancing winds kept reminding us of a living ecosystem.
Elements of surprises on the trail
I might miss this from mentioning, so I should make you aware of it now. The trail becomes super slippery in some areas; you might fall. At some locations, you will find muddy land filled with water. The only way would be to walk through water or find an alternate trail from the shrubs.

The mossy pebbles might hurt you. Don't try to predict the landscape. Set your feet cautiously. Once you are stable, look at the surroundings and not vice versa.
Align your body towards the mountains and not the valley. This way, you will be safe even if you lose focus for some seconds.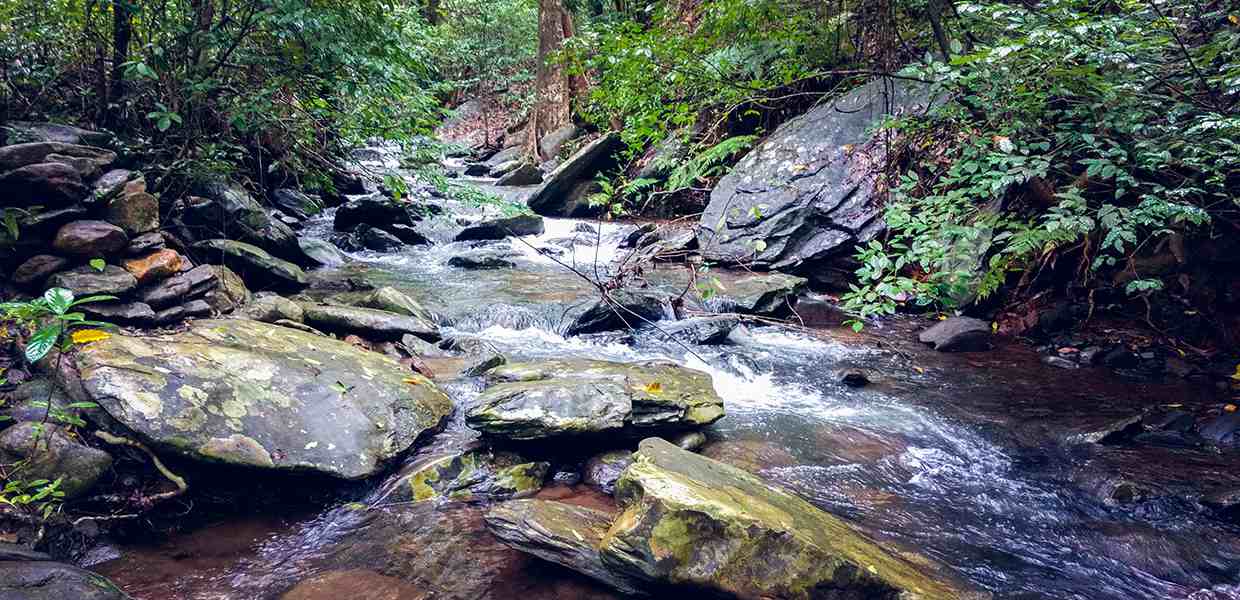 I committed one small mistake while ascending. I kept waiting for the views from the summit. When we finally summited, the whole place was covered in blooms of clouds, and soon after, it started raining heavily. As much as I wanted to get the view from the top, I admitted nothing is inevitable; we must play by nature's rules. Thus, the rewards lie on the whole trail, and not just the summit."
Other peaks in Kudremukh National Park
Kurinjal Peak (1159 m) – 7 km trek
Gangadikal Peak (1465 m) – 4.5 km trek
Vallikunja Peak (1089 m) – 9 km trek
Narasimha Parvatha (1159 m) – 18 km trek
Seetha Bhoomi (1473 m) – 14 km trek
Brief about Kudremukh Trek with Plan the  Unplanned:

Onti Mara trees
Elniru Falls
Bella Homestay

Read Kudremukh Trek Itinerary Here
More about the Kudremukh trek
Best time for Kudremukh Trek: June to February
Kudremukh park Chikmagalur is home to myriad flora and fauna, including the Malabar trogon, Malabar whistling thrush, the imperial pigeon, leopard, deer, gaur, jackal, tiger.
The region is also abundant in iron ore; earlier, KIOCL operated here for iron ore mining until the last decade. Besides this, the three most essential rivers originate here: the Tunga, the Bhadra and the Nethravathi. Along with the storage house of natural resources, the Kudremukh national park is one of the five national parks in Karnataka. It hosts bewildering flora and fauna, unique views and a high-altitude forest landscape.
Read other personal experiences of Kudremukh trek with Plan the Unplanned:

Neritti's Story On What It Takes To Come Out Of Comfort Zone?
Need Some Adrenaline Rush? Plan A Trek To Kudremukh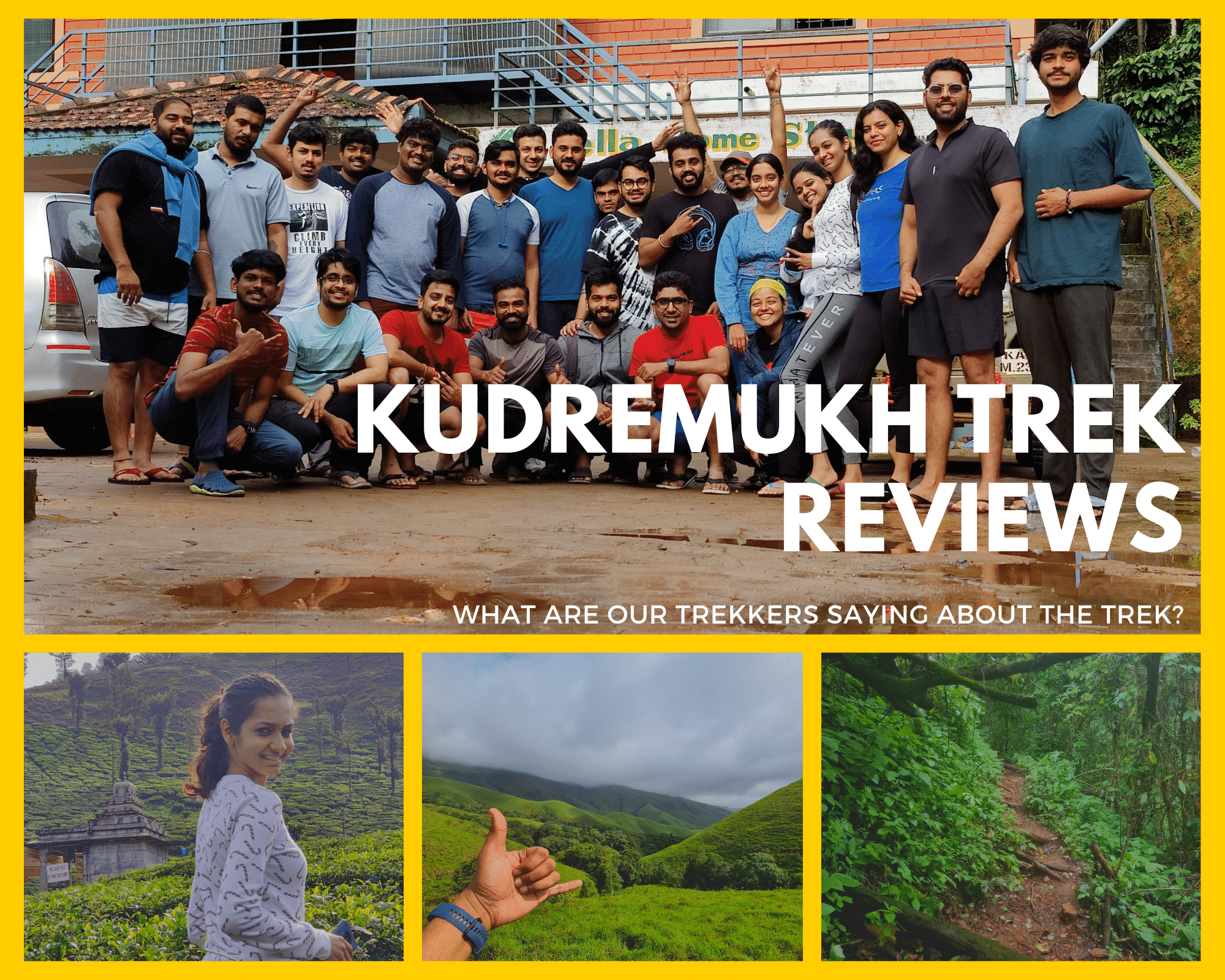 Tell us about your experience of the Kudremukh trek in the comments!