Adventure Enthusiasts, seekers of arduous expeditions, experienced hikers, climbers, and anyone who wants to taste the thrill of challenging treks, know the risks of making it happen. The deathly trails, falling rocks, encounters of wildlife, uncertain times, and nerve-racking places that have even killed some, these journeys are not for the inexperienced.
Striking a balance between body strength, mental wellness, and playing by mother nature rules, one can conquer these. Special equipment, months of practice, and bravery are the key factors in making these toughest treks in India an absolute success.
Breaking the myth that the toughest treks in India only exist in the Himalayas, Plan the Unplanned presents to you the exclusive list of the most challenging and toughest treks in India –
AMK Trek, Maharastra
Alang Madan Kulang trek, popularly known as AMK Trek, is set in the Kalsubai range of the Shyadris in the Nashik district. The trek is popular among adventure enthusiasts because it challenges endurance at every step and is considered the most strenuous trek in Maharashtra, India.
The trek connects the Alang Fort, Madan Fort, and Kulang Fort. Interestingly, these forts have witnessed centuries of combat and have passed from hand to hand – From the Marathas to the Mughals, back to Maratha, and then to Britishers in 1818. The stairs were destroyed in cannon fire, and hence the tricky way to the top.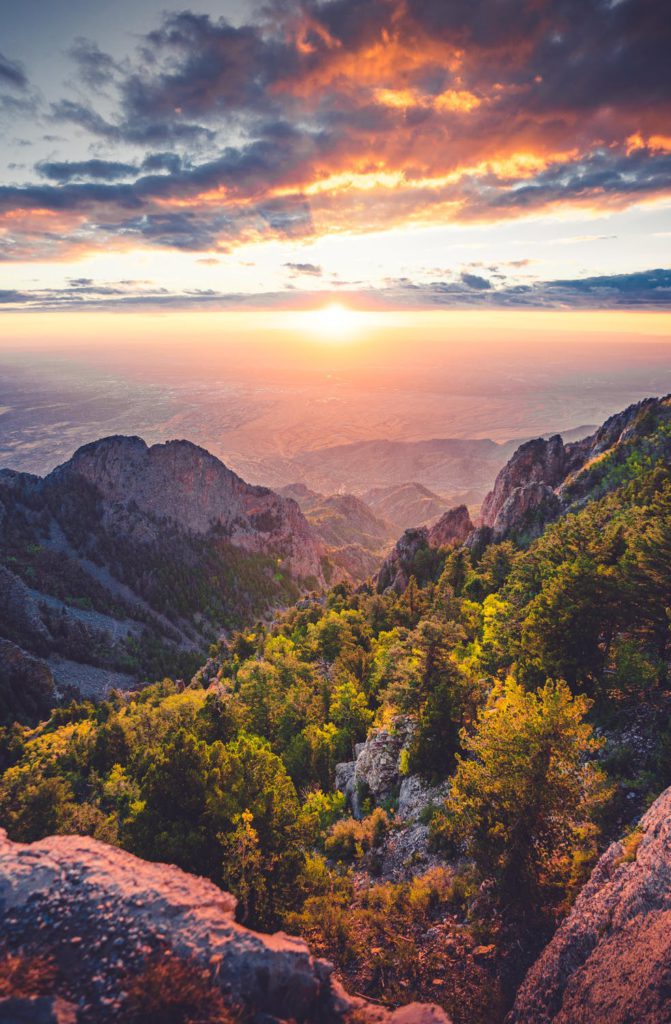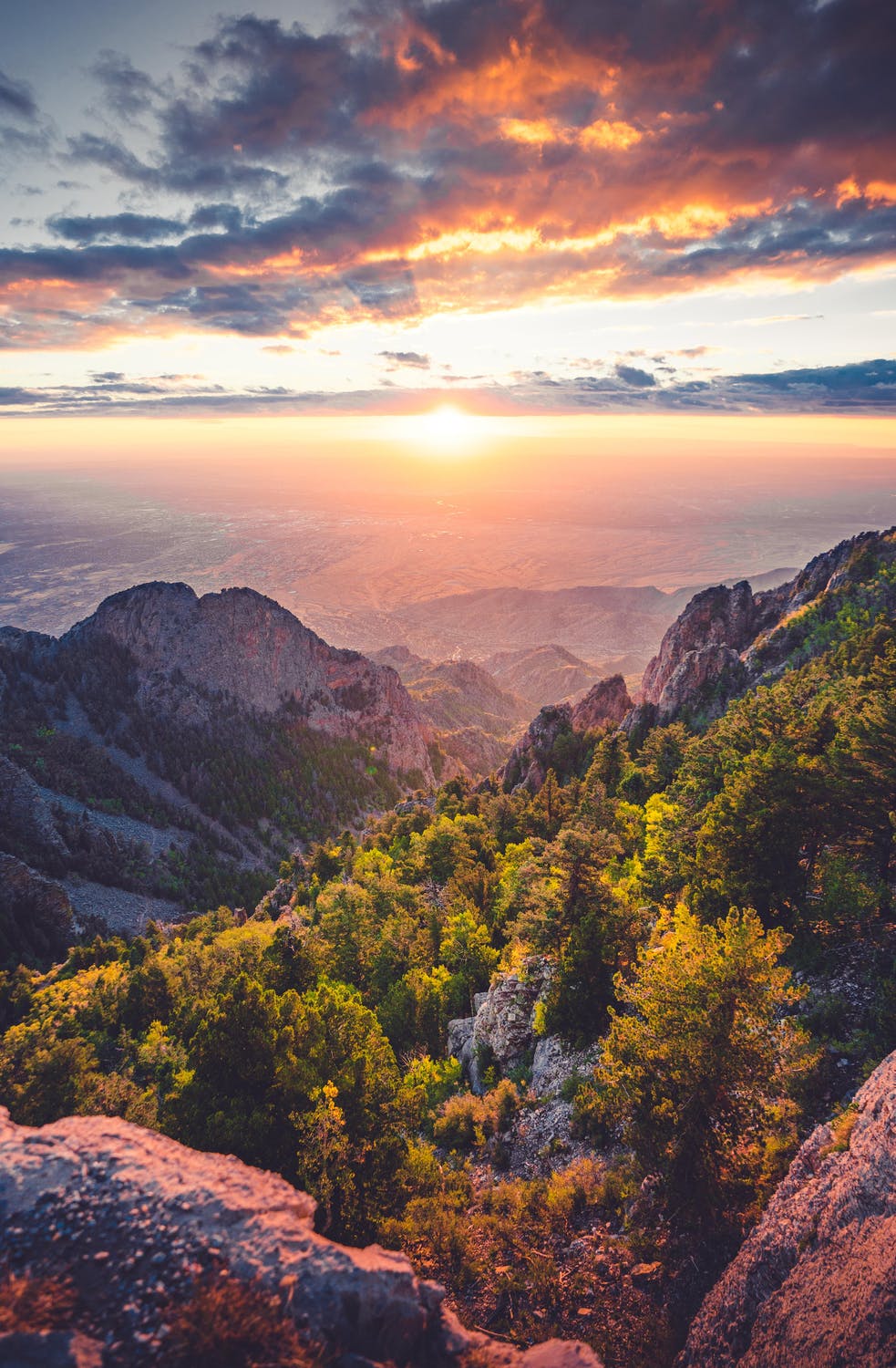 What comes after traversing through thick forests, walking through confusing trails, climbing straight rocks, covering challenging stretches of water is the breathtaking view, two stunning caves, a temple, 11 cooling water cisterns, ancient writings on the walls, astronomical withholdings, and a flat plateau to rest and soak in the history.
Additionally, the top overlooks many prominent peaks and reservoirs, including the Kalsubai, Vikatgad, Vishramgad to the North East, Ratangad, Harishchandragad, Sandhan Valley, Ajobagad, Dangya Pinnacle to the South, and Bhandardara to the South East —  just to name a few! 
The best way to execute this trek is by seeking expert or local guidance, for it requires mountaineering knowledge and technical equipment. 
Starting Point:

Ambewadi

Height:

1,400 m above sea level

Distance:

7 KM, 5 KM, 6 KM, respectively

Best Time:

September to March
Kalindi Khal Trek, Uttrakhand
Nestled in the majestic Himalayas' lap, Kalindi Khal is a high altitude pass located in the Garhwal Himalayas. Owing to Gangotri and Badrinath Dham's connectivity, this trek is famous among tourists seeking a pious journey.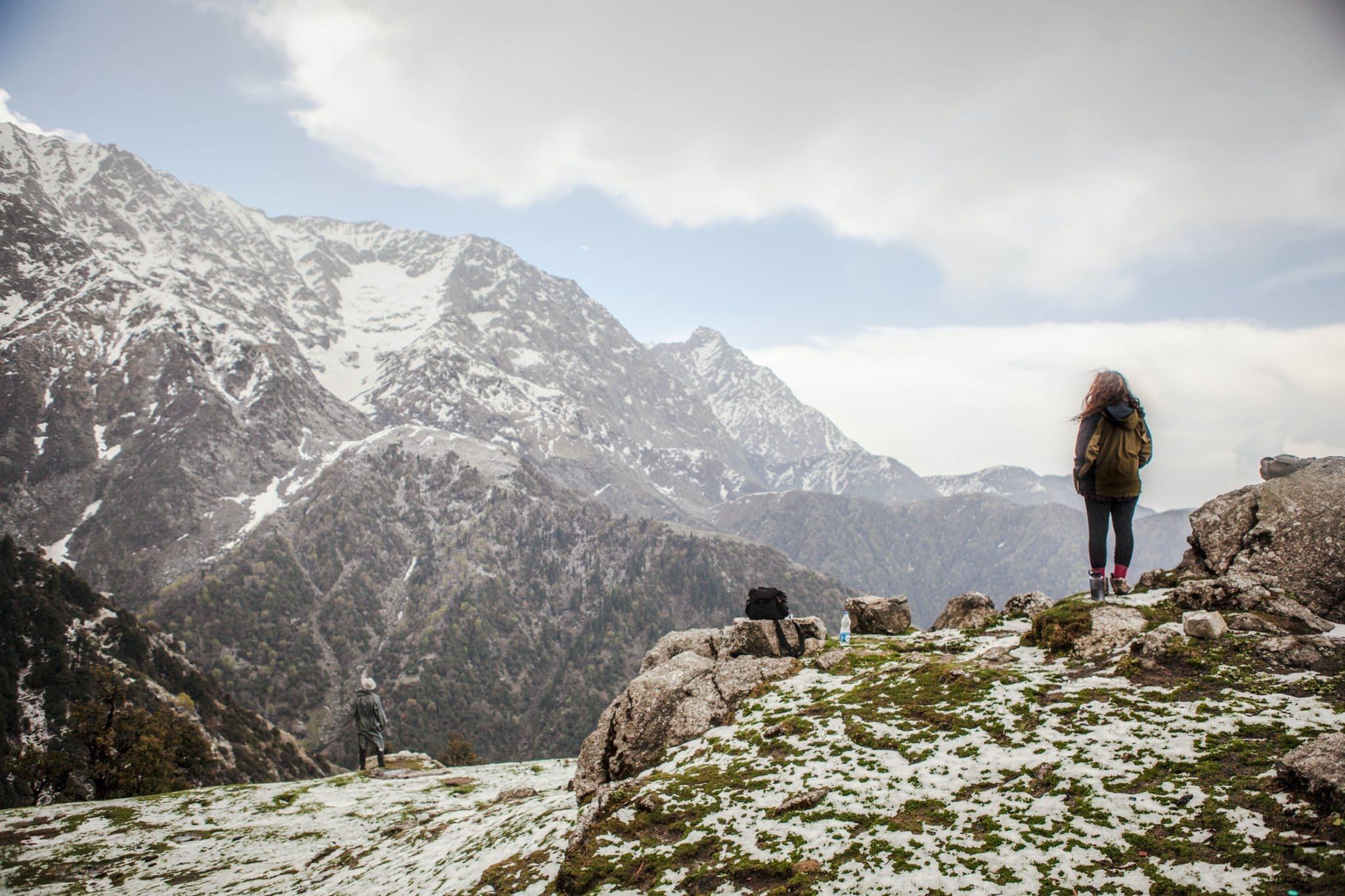 The trek's initial leg sketches the Gaumukh trail and crosses Chirbasa, Bhojbasa, Gaumukh, Nandanvan, Vasuki Tal, Mana and Badrinath. Covering the vast meadows, adventurous trails, breathtaking scenery, and craggy glaciers, Kalindi Khal treats its visitors with all love and sometimes fury too. The glaciers keep on shifting and breaking time and again, which adds to this trek's difficulty. In such a scenario, going prepared for obscured crevasses and unclear directions is a must. Trekking equipment like rope, ice axes, crampons will come in handy for uncertain times.
Starting Point:

Gangotri

Height:

5,950 m above sea level

Duration:

12 to 15 Days(including acclimatization)

Best Time:

May to June, September to October
Pin Parvati, Himachal Pradesh
Pin Parvati pass is named because it links Kullu's Parvati Valley to Spiti's Pin Valley. Whereas the combination of beautiful landscapes of Parvati Valley and the romantic vibe of Spiti Valley can hold anyone mesmerized – it's among the high-risk toughest treks in India. Three sections in specific are very tricky and precarious –

Furious Parvati river crossings

Hidden crevasses on glacier crossings.

Rockfall and landslide-prone areas
Despite this, the Pin Parvati trek is considered the most sought-after trans-Himalayan pass for the thrilling experiences it offers: Contrasting picturesque meadows, deep valleys, Parvati River, Buddhist Villages, flora and fauna, and evergreen forests are the highlights of this trek.

Starting Point:

Barsheni village

Height: 5,319 m above sea level
Duration: 11 Days
Best Time: July to September
Agasthyakoodam, Kerala
Named after the ancient sage Agasthya, one of the seven maharishis in the Hindu Puranas, Agasthyakoodam is located on Ashambu Hills in the southern part of the Western Ghats. Its remoteness from any kind of human settlements, lack of accessibility, wildlife encounters, and rising climb makes it one of the most challenging non-Himalayan Trek in India.
One of the most exciting things about Agasthyakoodam is the rapid changes in the landscape. The trail passes from moist deciduous forests, semi-evergreen forests, grasslands, and evergreen forests. 
There are various mythical tales around this place. Being a pilgrimage destination, it attracts devotees with diverse interests; For instance – observing flora and fauna, health benefits, testing endurance, capturing photographs. 
Starting Point: Bonacaud
Height: 1,868 m above sea level
Duration: 2-3 Days
Best Time: January to March
Auden's Col, Uttrakhand
Auden's Col was named after John Bicknell Auden of India's Geological Survey, who first discovered it in 1935. This holy grail is primarily a high-altitude mountain pass that connects Rudugaira valley and Bhilangna valley and is considered the most challenging non-technical challenging treks in the Indian Himalayas for several reasons. Firstly, there are precarious ridges and boulder sections along the long, arduous trail; secondly, The Khatling Glacier has a notorious image of sinking crevasses; thirdly, there are certain areas that are prone to avalanche and landslides.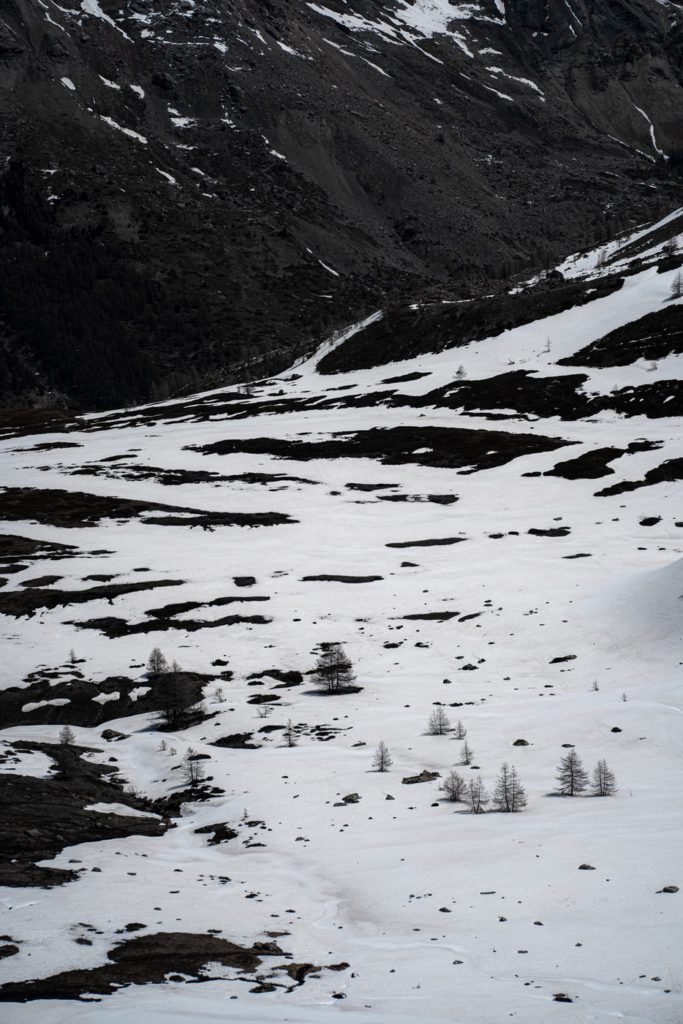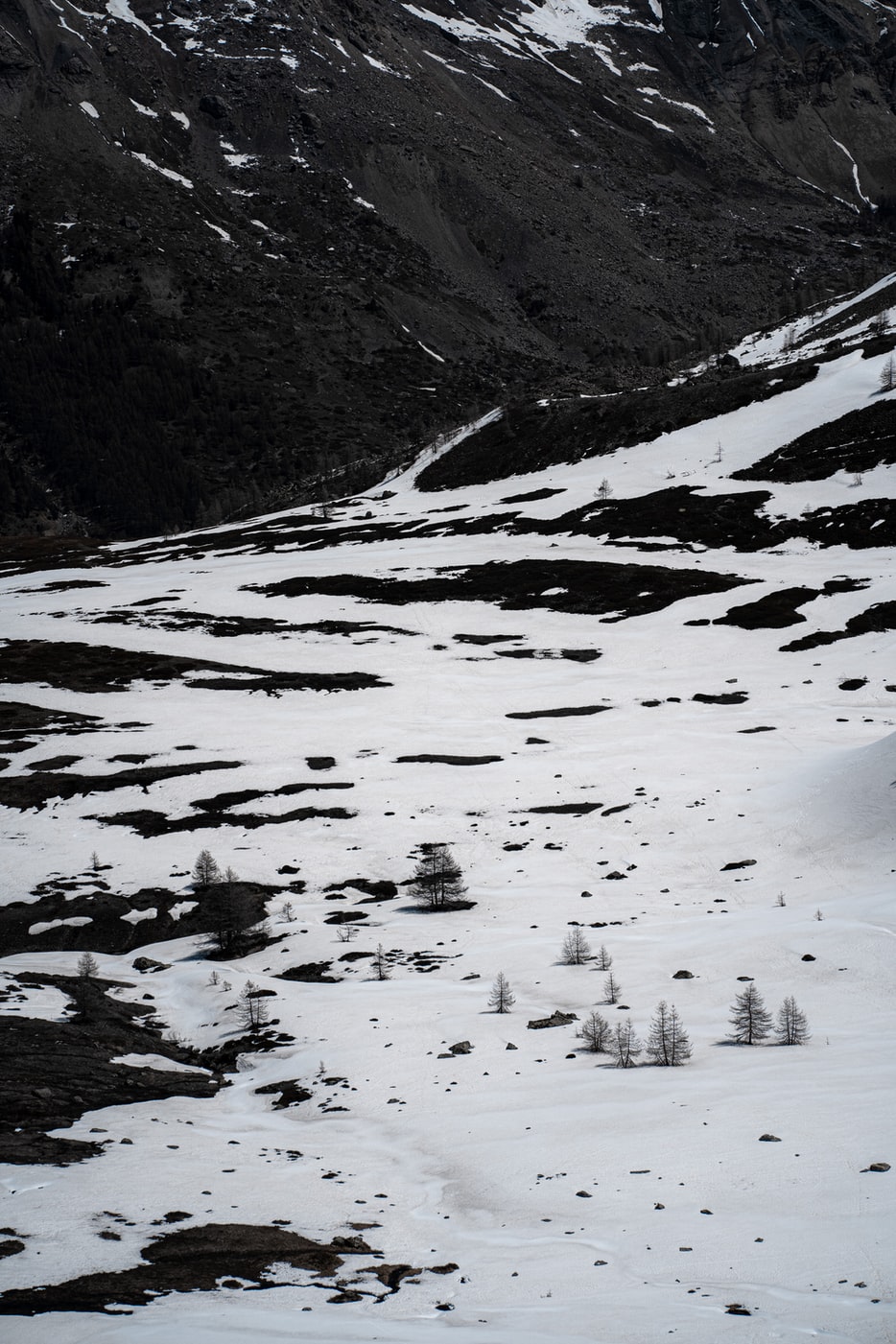 The trek is equally fulfilling as it is decorated with multiple sites for Hindu pilgrimage; the whole course comes with majestic views of the Gangotri group of peaks, the Join group, Bhagirathi group, Rudragaira, and Kedar Dome; the track beautifully accommodates numerous hamlets, gushing streams, thick alpine jungles, and landscapes blooming with flowers for a fulfilling experience.
Starting Point:

Gangotri

Height: 5490 m above sea level
Duration: 12-14 Days
Best Time: May to June, September-mid October
Meesapulimala Trek, Kerala
Meesapulimala is the second highest peak in western ghats in the Idukki district of Kerala. This is a trek through eight hills, passing through the shared border of Tamil Nadu and Kerala. It is an 8 KM trek from Rhodo Valley, but hiking the mountains from the Silent Valley challenges persona and manifests many forms. It takes one from the lush green valleys, high altitude grasslands, beds of lovely Rhododendrons, the shadow of tea estates to the peak which resemble very much to a tiger's face – and hence the name.  "Meesa" means mustache, "puli" means tiger, and "mala" means hill.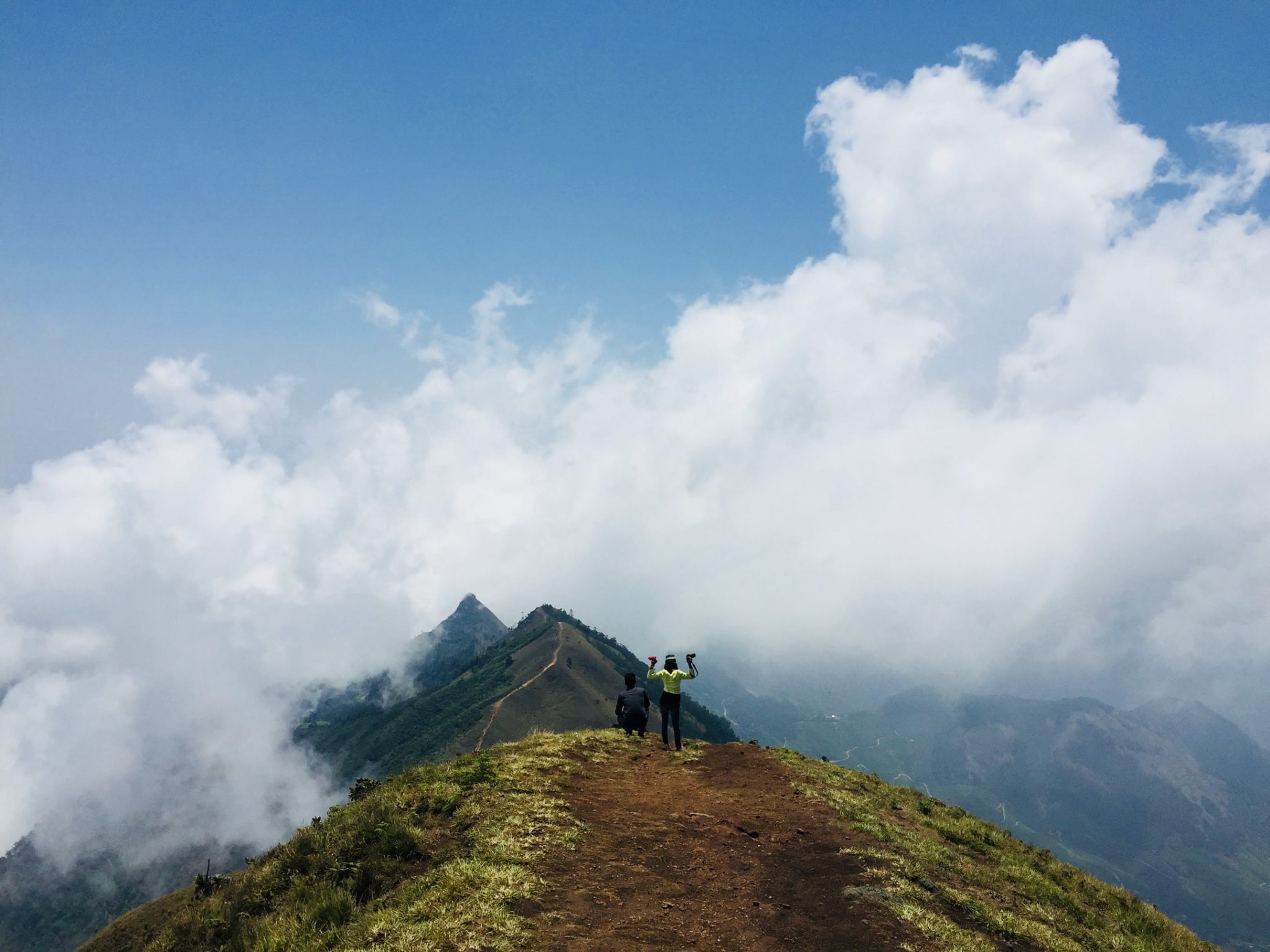 The best part of the trek is encountered with rising and setting sun. Moreover, the candy clouds hanging above lush greenery, the cool breeze wafting in the atmosphere, and the sun rising from the horizon hold anyone by charm. The path is confusing, and in the marshy areas, leeches are waiting, especially to suck blood. So beware!   
Starting Point:

Mattupetty

Height:

2,640 m above sea level

Duration:

1-2 Days

Best Time: October to February
Pangarchulla Peak, Uttrakhand
Also known as Chimney Peak, offers the most spectacular views with unparalleled experience of a summit trek. This high altitude trek lies in the Garhwal region of the Himalayas, and it glances at various mountain peaks like Mana, Mandir, Hathi-Godhi Parbat, Chaukhamba, Mt. Dronagiri, Nanda Devi, etc. Moreover, the view is further glamorized by Kuari Pass, which is visible from the summit.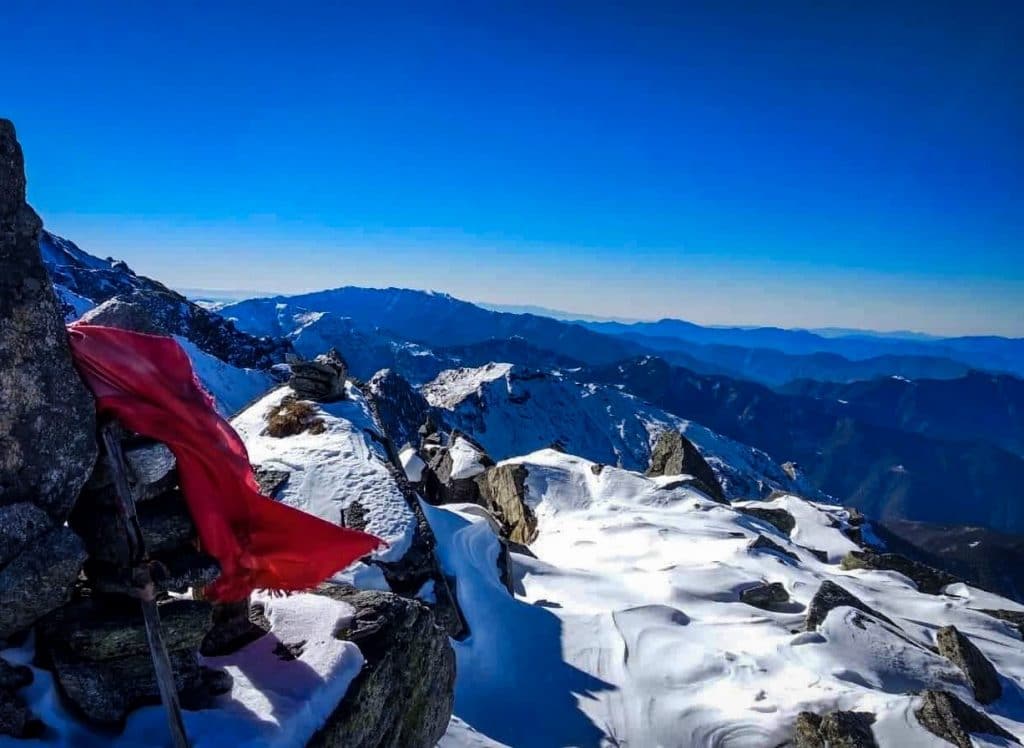 The trek is best enjoyed during the winter season when there is a lot of snow. Plan the Unplanned classifies this trek difficult for the following reasons – 
Uneven trails.

There are very few exit options.

Walking long distances and also covering the height truly tests stamina.
Check out Pangarchulla Peak Trek organized by Plan the Unplanned.  
Starting Point: Joshimath
Height: 4,575 m

above sea level

Duration:

6 Days

Best Time: May-June, September-November
Kumara Parvatha, Karnataka
Situated in the Kodagu district of Karnataka, Kumara Parvatha exposes the Pushpagiri range of Western ghats. The trekking trail runs through the Pushpagiri Wildlife Sanctuary, and the path is laden with beautiful emerald forests, meadows, gurgling water streams, giant volcanic rocks, and breathtaking views. On the foothill of the mountain, there lies a temple of historical significance called Kukke Subrahmanya.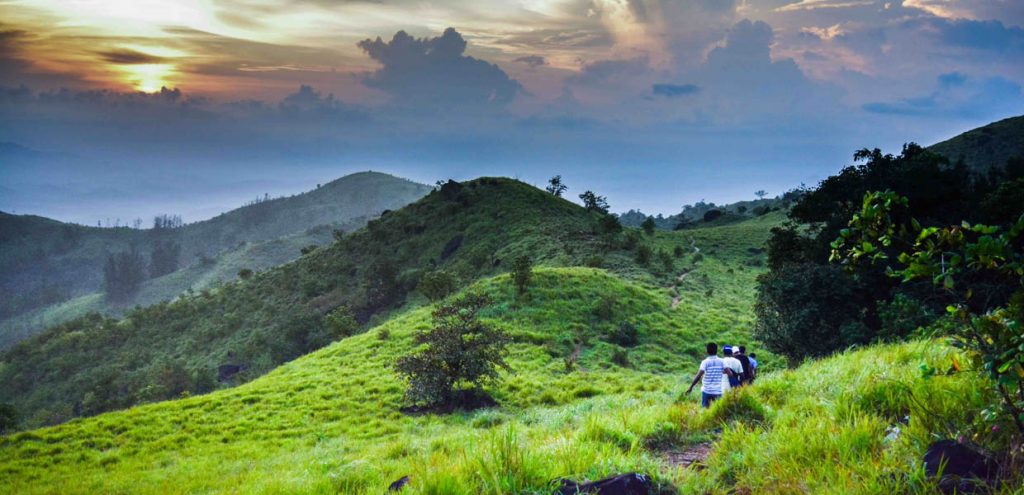 Kumara Parvatha is a trekkers' paradise, but caution must be practised on the whole trail: One side is completely exposed to a sheer drop of 2000 feet – added to this – sometimes, the slippery area will make it difficult to walk. There are steep grassland and forest sections that must be covered with complete vigilance. 
Make this challenging trek possible with Plan the Unplanned – Register here.
Starting Point:

Subrahmanya

Height: 1,748 m above sea level
Duration: 8-10 hours
Best Time: October-January, June-September
Rupin Pass Trek
Rupin Pass is a high altitude pass across the Himalayan mountain range that lies on the traditional shepherd and hiking route. The path itself is located across uninhabited areas. It is considered difficult pertaining to the height and distance of the trek. The trek comprises trails dug out of rocks, wooden bridges, glaciers, etc. A whole lot of surprises on the way wipe out the exertion. White Rhododendrons, the vast expanse of green meadows, water streams, and the changing scenery are some pointers that make the trek worthwhile.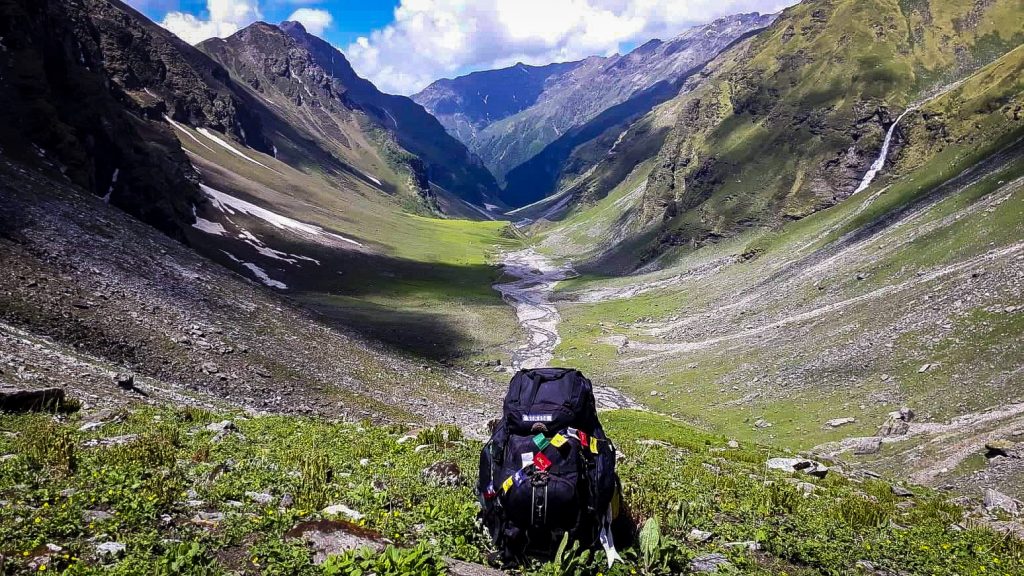 Starting Point: Dhaula
Height: 4,650 m above sea level
Duration: 8 Days
Best Time: Mid May, June to July, and September to November
Bandaje Falls Trek, Karnataka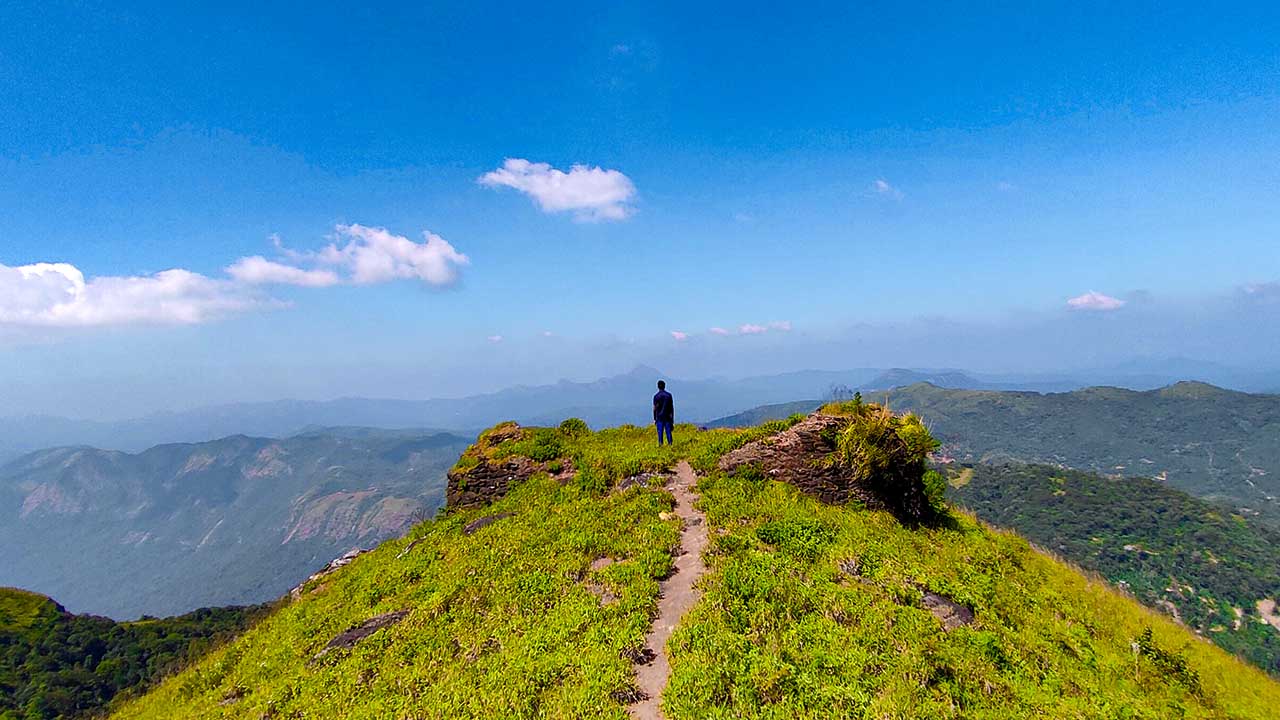 Located in the Charmadi ghat of the Western Ghats in the Belthangady taluk of Dakshina Kannada district, Bandaje Falls make their way from the mountains and fall straight into the unknown. What makes this trek different and unique from others is that when it falls, you mesmerize it from a distance. While falling, it covers forests, meadows, river streams and finally joins the river Netravathi as a tributary. 
Undoubtedly, beauty is breathtaking, but since the entire trail is continuously changing, a trekker must always anticipate the worst and keep an eye. Here are the following things to keep in mind –

The slippery way during monsoons

You will be in the company of leeches.

There are steeper sections after the Ballalarayana Durga Fort from where one has to descend to the fall's mouth. Be careful of the trail and some tricky areas.
Want to do this trek safely? Register with Plan the Unplanned   
Starting Point:

Mundaje

Height: 1,509 m above sea level
Duration: 1 day
Best Time: November to March
Now that you know about the toughest treks in India,don't waste your time thinking about anything. In conclusion, if you feel you are the one made for the toughest Treks in India, Plan the Unplanned is geared to answer your questions. Our experts can provide any kind of assistance you need. Shoot your questions in the comments!
Or, if you are unsure and more inclined towards easy and moderate treks at present, check out multiple outings that we host. With our experienced trekking leaders and guides, we make your travel safe and secure, and you return with memories of a lifetime.