Wandering through the streets of Bangalore to explore food is when I found some yummy 'Methi Parathas' at Mother's Rasoi in Seekers, Bangalore.
This is when a thought flashed through my mind and I discovered a completely new side of myself. The adventurous, passionate dreamer Jatin was hibernating somewhere. I decided to take my first leap of faith that slowly endowed me with the title of "Jumping Jatin".
It all began on Jan 31st, 2015, when I signed up for a trek with Get Beyond Limits. I preferred to travel solo as I love my company and I wanted to refrain from tagging along with someone. Along with 13 strangers, I headed to Kunti Betta in Pandavapura, knowing little about treks.
Unlike my expectations, the experience with Get Beyond Limits (GBL) was actually beyond limits and a turning point in my life. My fear of heights almost vanished completely. I made some lifelong friends like Deepika Suthar, Sumit Dada and above everything else, I had the self-realization to follow the heart's call. This turning point transformed me completely.
Treks were challenging and so was the desire to jump. In the beginning, my reluctance was evident.
However, thanks to the amazing encouragement of outdoor leaders Ishan and Salwat, I accepted this challenge and even managed to complete it!
To my surprise "Get set go"…or "1 2 & 3 jump" were not the words of encouragement – instead it was "Dhokla, Thepla, and Fafda" and I had to jump.
Also the quote by Ishan at that time – 'It's now or never', which persuaded me to just go for it. The excitement of the achievement was astounding and to put in few words would be something like:
I wondered
"Can I Jump?"
I love the mountains,
I love the height,
Nature around is serene.
To see the town at this view was breathtaking.
I want to fly,
Feel like a free bird.
Will I live?
Will I meet Death?
All I knew is Now or Never,
The fear could be killed
Only if I got the guts to do it
I cared for nothing, none and the count began
Dhokla,
Tepla,
Fafda
I jumped.
The fear conquered.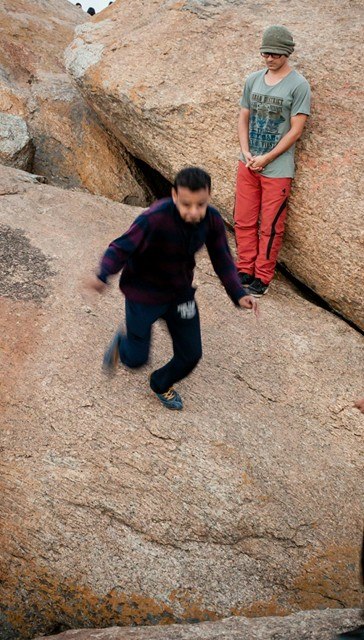 Once my trek leadership tenure ended with GBL, I kept wondering what should I do next – Should I get back to my studies, or pursue my passion and start something of my own.
After a lot of confusion and conflicts, I pitched my idea to Tarun (my friend and partner) about forming an adventure focused company, that would gather all enthusiasts like us on a similar platform. Tarun, in no time, agreed to my abstract thoughts, and we pledged to start our venture within the next 20 days. If that sounds surprising to you, then let me tell you – we did start it within that time frame!
And that's how we conceived "Plan The Unplanned" – without much of planning.
All I now know is to #KnowNoLimits.
And I hope all my jumps would be counted – and I can explore more with each passing day.
"Sometimes you can't always wait for the perfect time sometimes you must dare to just do it."
Also not to forget " Do one thing everyday, that makes you Happy"…