Welcome to the colourful, buzzing, sprawling reproductive land of the Neelakurinji plant. 
Being nature lovers and photography enthusiasts, many people from India and abroad are keenly focusing their lenses on the Neelakurinji that is currently blooming in the Kodagu district of Karnataka. And why not? The rare blue-purplish blossom is inviting many to the Western Ghats of India. Most importantly, the phenomenon – where the hills, grasslands and valleys cover themselves in a layer of blue – occurs only once in 12 years. That sounds insane!
Today, the Internet is flooded with images of people dotting their mark on the fields of Neelakurinji or Strobilanthes Kunthiana. But sadly, we are also witnessing people plucking, killing and destroying the plants. 
It is evident that when an average human sees something in abundance, they don't care to waste some. But then a thought arises: Why should we even save something sprawling as far as the eye can see and, moreover, die in some other days? 
The reasons are not that simple. The Neelakurinji plant contributes to the ecosystem in far more ways than we can imagine.
Let's dissect first why is it such a huge concern
Neelakurinji is Endemic to India



Neelakurinji is endemic to Indian land, specifically the Western Ghats. Nature heals itself, but it would take hundreds of years for mother earth to replenish it once destroyed.

In all right conditions, it takes 12 years for Neelakurinji to grow.



In its lifecycle, the plant grows, blooms, spreads seeds and dies. These seeds take 12 whopping years to grow back. If the plant is plucked before its seeds are applied, it is negatively impacting the environment.

Neelakurinji has ornamental and medicinal properties.



The plant grows just like a weed, but it tends to have medicinal properties apart from the beauteous spread. It has proved to be an excellent remedy against acute respiratory inflammation, stomach ailments, rheumatism, bacterial, viral and fungal infections. It is anxiolytic, anti-diabetic, laxative, anti-cancer, diuretic, anti-arthritic, anti-inflammatory.

Neelakurinji helps in maintaining the ecological balance.



Mass flowering provides a feast for butterflies, honeybees and other insects. This rare honey from Neelakurinji lasts for more than 15 years. Apart from charismatic mammals like elephants and tigers, the Neelakurinji ecosystem harbours endemic and endangered mammals like Nilgiri tahr, Nilgiri marten, Nilgiri langur and birds like Nilgiri pipit, black and orange flycatcher.

Neelakurinji Reserve acts as a catchment area for two major rivers.



The ecosystem that supports the Kurinji plants plays a significant role in bringing water to the Amaravati river, a tributary of the Kaveri river – the primary water source for Tamil Nadu. The Kurinji reserve is in the catchment area of the Amaravati river.

Neelakurinji plant is Fire-Resistant.



The plant is fire-resistant, and hence it saves the grassland from forest fires.

Cultural and Social Changes
The flowers do not just lighten up the ecosystem; their significance in the history and present can never be denied. The flower is a symbol of romance and the desire for love and happiness. Multiple poets have mentioned Kurinji in their works. From time to time, some small-scale festivities are also organized by the indigenous tribes.

Courtesy: Wikimedia Commons
Threats and Conservation
Human Encroachment of land and Shrinking Habitat
With the increase in cash crops production – like areca, eucalyptus, acacia, coffee and tea – most of the forests were cleared down by the colonial government in the 19th century. 
Till today, the area of Neelakurinji is quite large and not protected from anthropogenic disturbances. Encroachers burn down hectares of land to halt Neelakurinji growth.

The negative contribution of tourism
Then tourism is another factor that contributes leaps and bounds in destroying the plants. With the swarm of tourists barging the lands of the Neelakurinji, the images of what is left over after the season are pretty disheartening.

We must consciously make sure that while we go to the land for our pleasure, we must give back equally to society:
Economical – The inviting cards of the grasslands increase the overall footfall as the beautiful images instantly make one fall in love with the landscape. While this helps locals and tribes sustain their livelihood, we must make sure that we leave the place as it is.


Educate – As a tourist, you just have to make sure that you, as an individual, do not cause any damage to the plant. You can also spread awareness and not let fellow travellers affect the ecosystem in a negative sense.
Responsible – Being involved in responsible travel, one can ensure travelling sustainably. Carry every trace of plastic or natural/unnatural substance back with you.  
Climate Change
With the destruction of forests, climate change is also evident in areas with high altitudes. This is a sign of worry. 
According to Scroll.in:
"The results detailed in a study in the journal Theoretical and Applied Climatology show that the Western Ghats has experienced warming of about 0.8 degrees Celsius in the past 100 years due to climate change."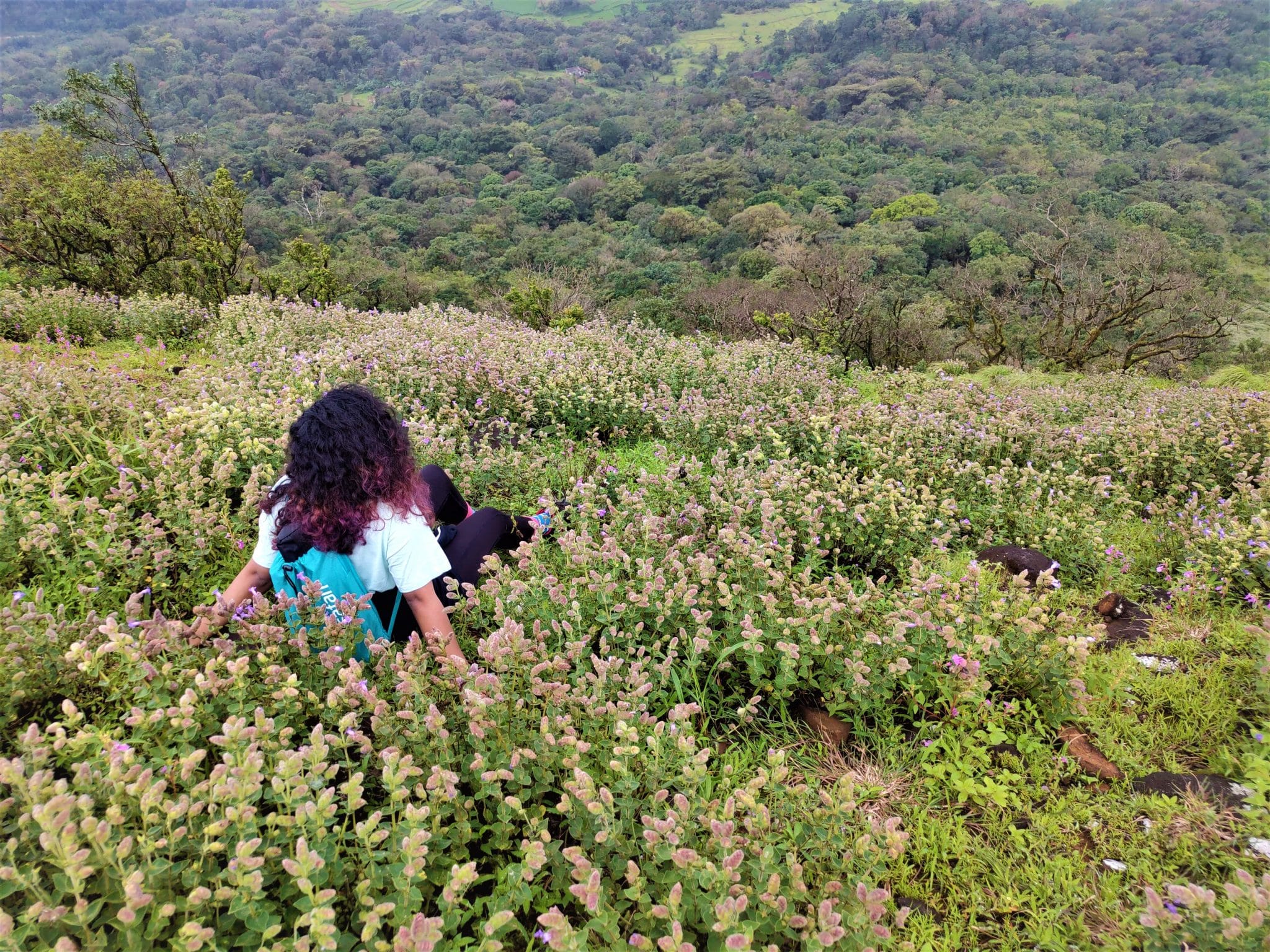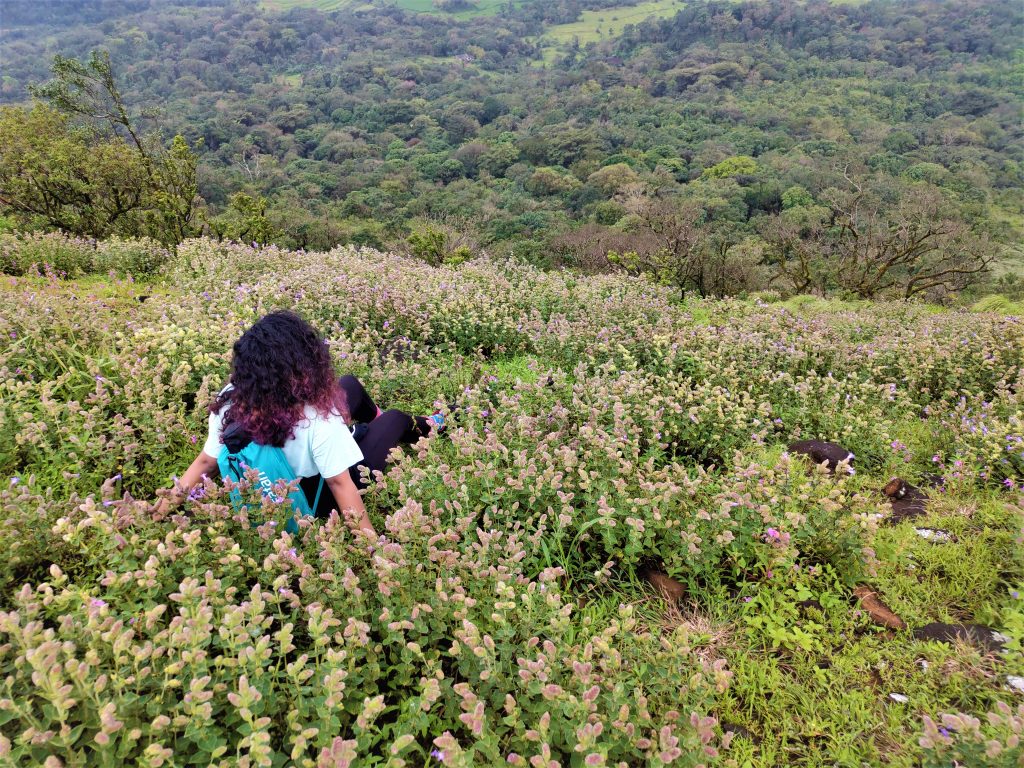 There are conservation efforts from the government's and individuals' end:

Kurinjimala Sanctuary

protects the approximately 32-hectare core habitat of the endangered Neelakurinji plant in the Kottakamboor and Vattavada villages in Devikulam Taluk, in the Idukki district of Kerala, a state in southern India. The area has tremendous ecological, faunal, floral, geographical and zoological significance.

Save Kurinji Campaign Council

organizes campaigns and programs for the conservation of the Kurinji plant and its habitat.

Save Kurinji campaigners

stage

walkathon at Kodaikanal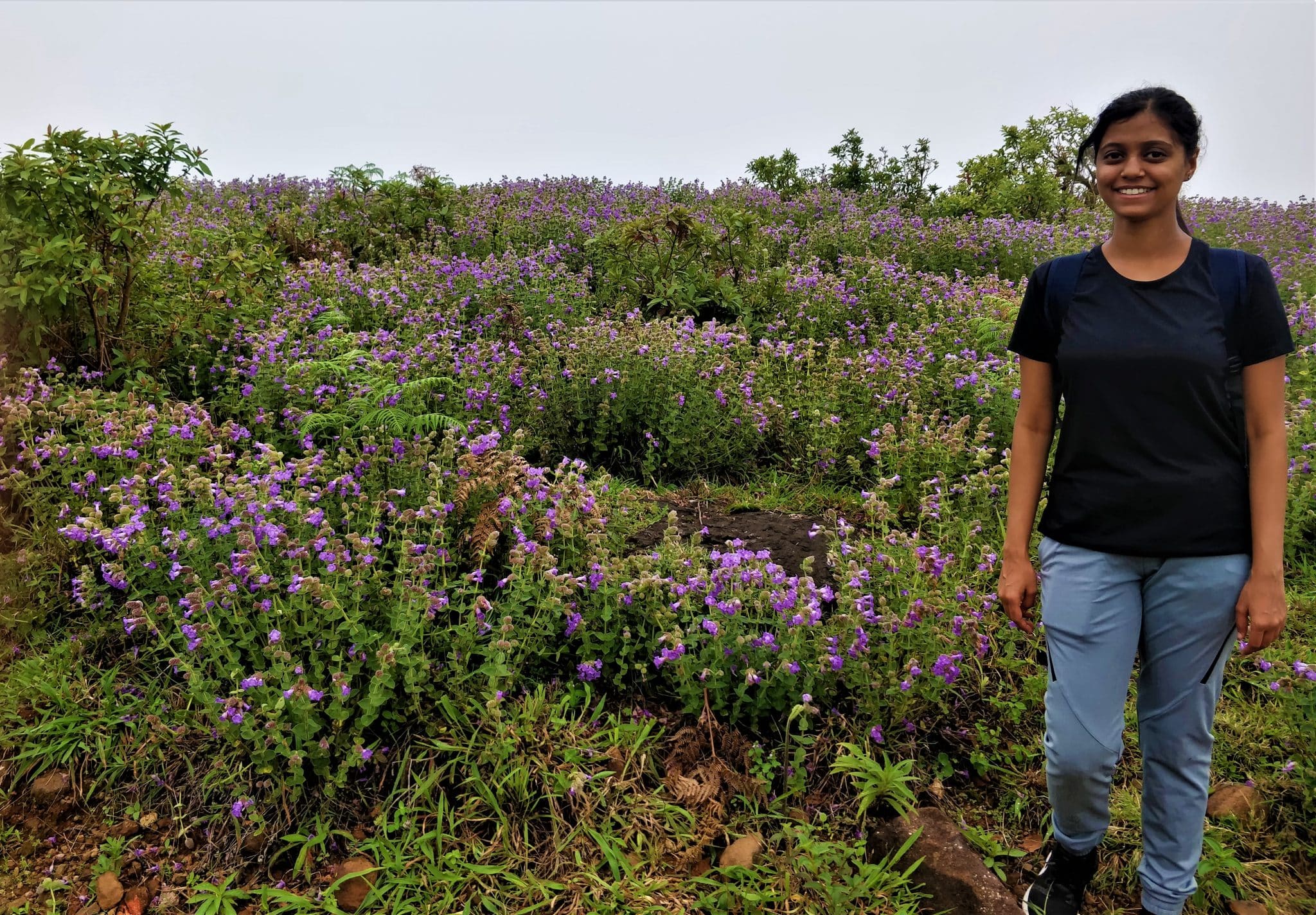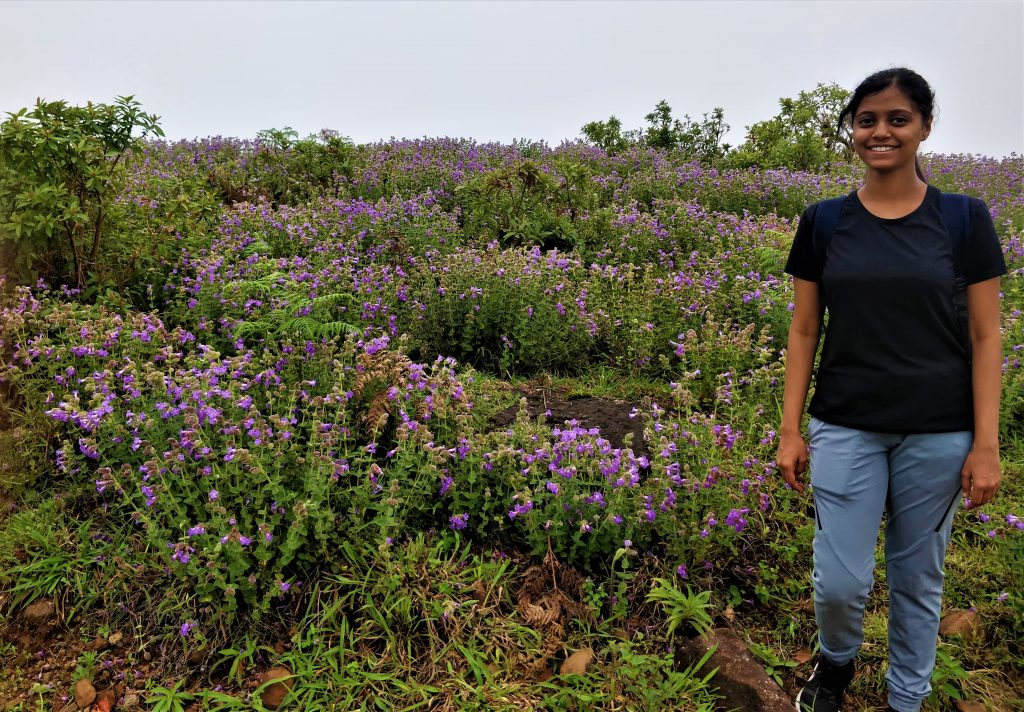 Places where Neelakurinji Bloom takes place in India
All regions where Neelakuringi plant is grown:

Kodaikanal, Tamil Nadu

Chikmangalur, Karnataka

Kodagu, Karnataka

Klavarai, Tamil Nadu

Koviloor, Kerala

Yellapetty, Kerala

Kanthalloor, Kerala

Mukurthi National Park near Ooty, Tamil Nadu 

Silent Valley National Park, Kerala

Attappady, Kerala

Mangaladevi, Karnataka 

Flowerings occur at Shevroys in the Eastern Ghats also.
In 2021, Karnataka's Kodagu district and Kerala's Idukki are witnessing this rare phenomenon attracting many tourists to the forested mountains of Mandalpatti and Kote Betta,  Idukki's Shalomkunnu (Shalom hills).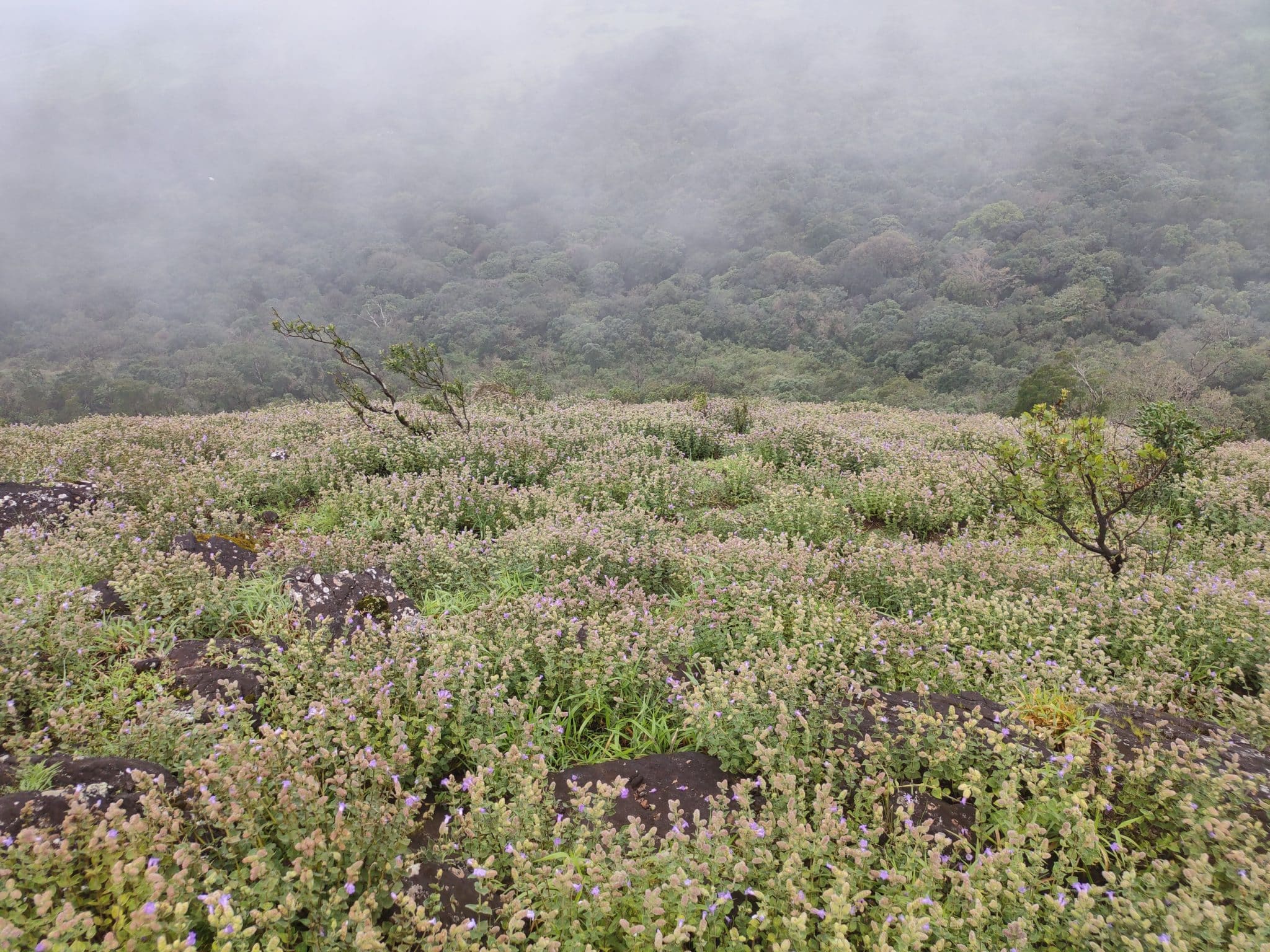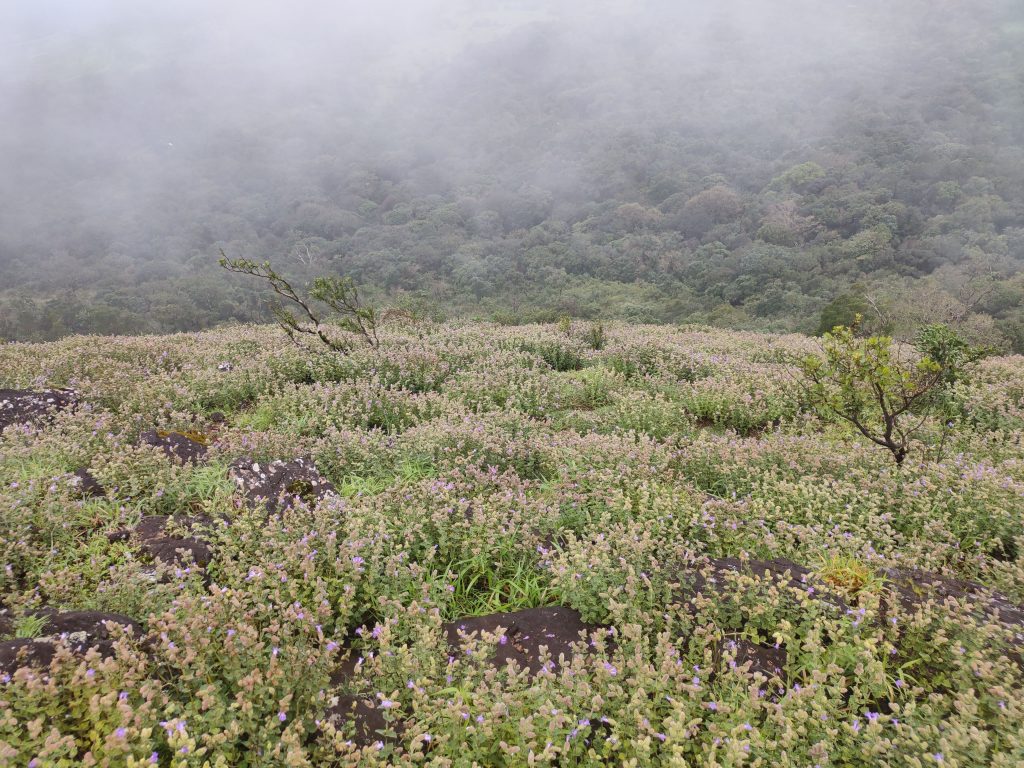 If the killer practices are continued, we will surely lose a lot for our future generations. Plan the Unplanned conducts treks and tours in these regions but takes utmost care to preserve these areas. We take immense pride in our team that focuses on responsible travel. And we guide our trekkers to practice the same. We conducted the following treks in the season. The views were overwhelming for each of us who witnessed it: Shepherd's Trail, Kotebetta, Ballalarayana Durga and Bandaje Falls Trek and Doddabetta. 
What we observed was so spectacular that some of us left with dewy eyes. Nature surprises us. Let us try to keep it healthy, young and radiant forever. 
We hope you learnt a lot about Neelakurinji plant from this article. Let us know in the comments about the practices you follow to safeguard nature. Also, share this knowledge as far as you can and educate your peers.