There are several benefits to visiting Leh Ladakh. One such explanation is that it is a country of unusually beautiful natural scenery that gives off a charming impression of what heaven may be like.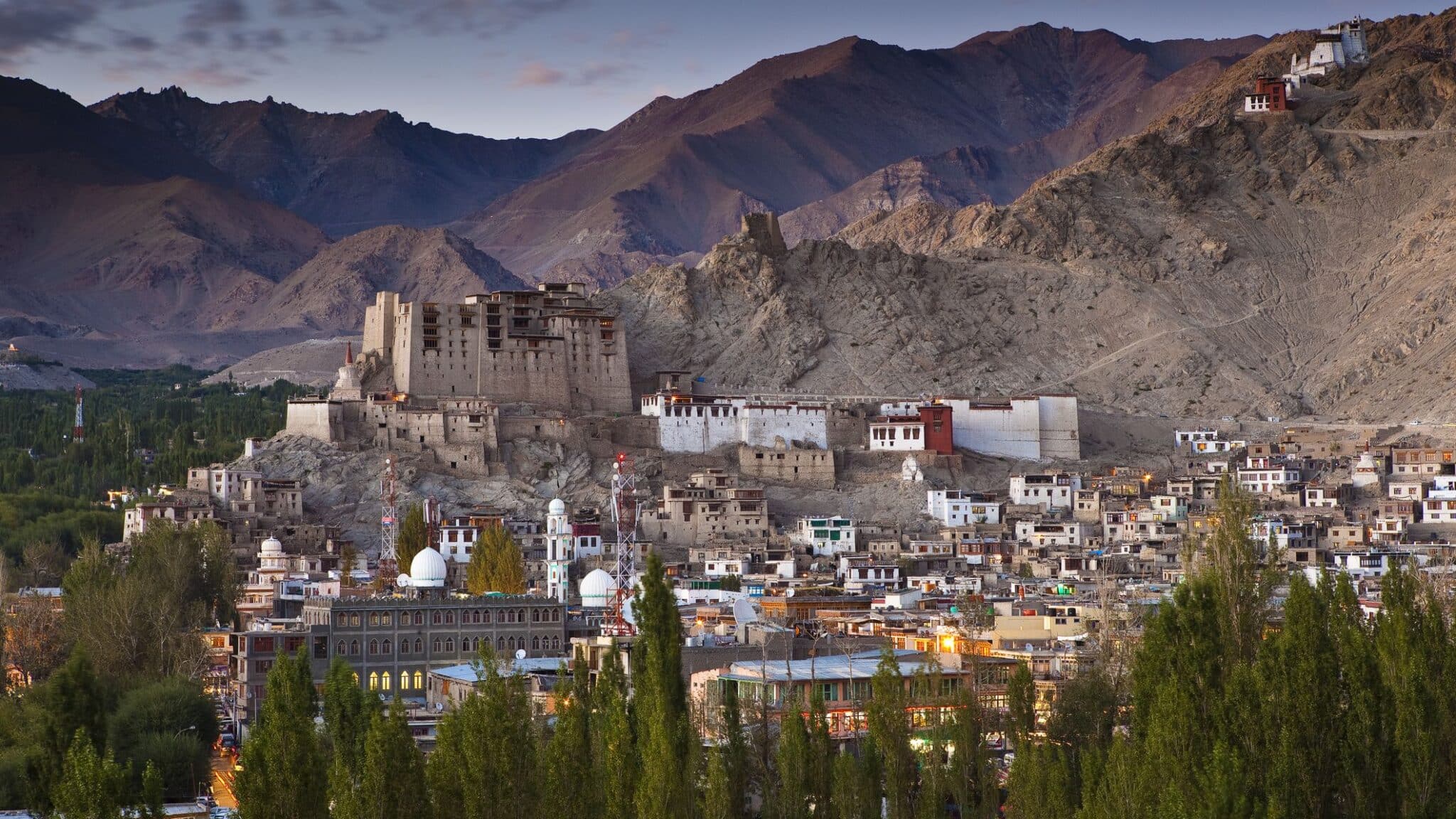 Ladakh, often known as the "Land of High Passes," is currently a distinct Union Territory; in the past, it was a part of the state of Jammu and Kashmir. The lovely Indus River pours out across Ladakh, and it stretches from Siachen to the Great Himalayas in the north. Famous places that you could visit when travelling to Ladakh include Shey, Leh, and Basgo, which are all located along the river. Ladakh is bordered from China's borders by the Karakoram Range. The regional capital of Ladakh is Leh.
Ladakh has a certain enchantment to it. With its allure, extensive cultural legacy, and surreal natural beauty, it is a mysterious region that attracts travellers. Ladakh is a slice of paradise on earth with its snow-capped peaks, sparkling lakes, gushing rivers, picturesque valleys, colourful gompas, and amazing flora and animals. Here are some arguments to persuade you to travel to Ladakh immediately if you haven't yet had the privilege of seeing the region of high passes.
Save this list for later.
We bet you can't ignore the blue skies and golden monasteries. We promise you that Ladakh is much more than that!
1. The possibility of joining in trekking adventures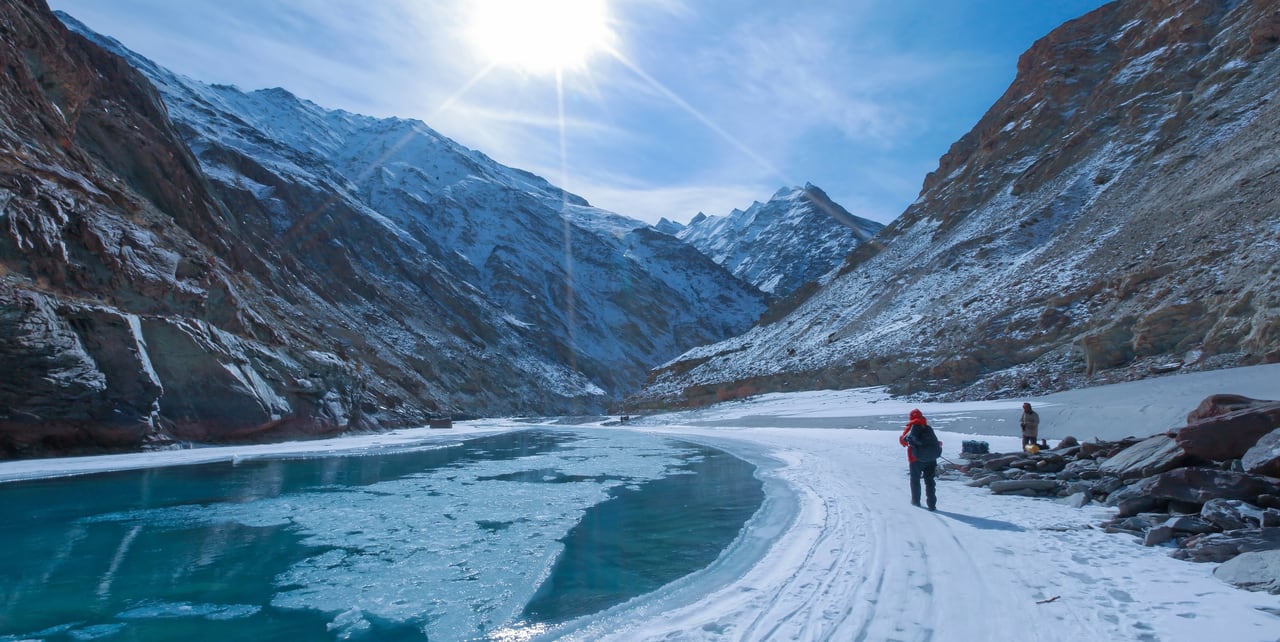 The majority of the hiking trails are accessible from April through October. The best times to go on a higher altitude trip are in May and June. However, you should be aware that certain locations need a government agency's permission to be visited. Your travel agent can assist you in obtaining permission. Undoubtedly one of the most challenging and risky treks in the world is the Chadar walk over Zanskar Lake. Trekking during the winter may be more difficult since the Zanskar Lake freezes.
2. You will never stop being amazed by the vibrant traditional celebrations even at this height!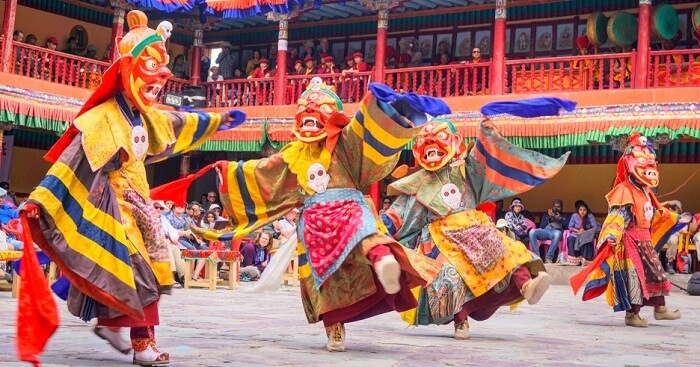 Here is where the renowned annual Hemis Festival is held. Traditional masked dances are done throughout this celebration.
You must also go to the Spituk Gustar festival. The traditional masked dancing events are attended by the locals. A few more well-known festivals are those held at the Stok Monastery, the Matho Monastery, and the Senior Lamas-Dosmoche Festival.
3. Traditional and historic stupas, gompas and monasteries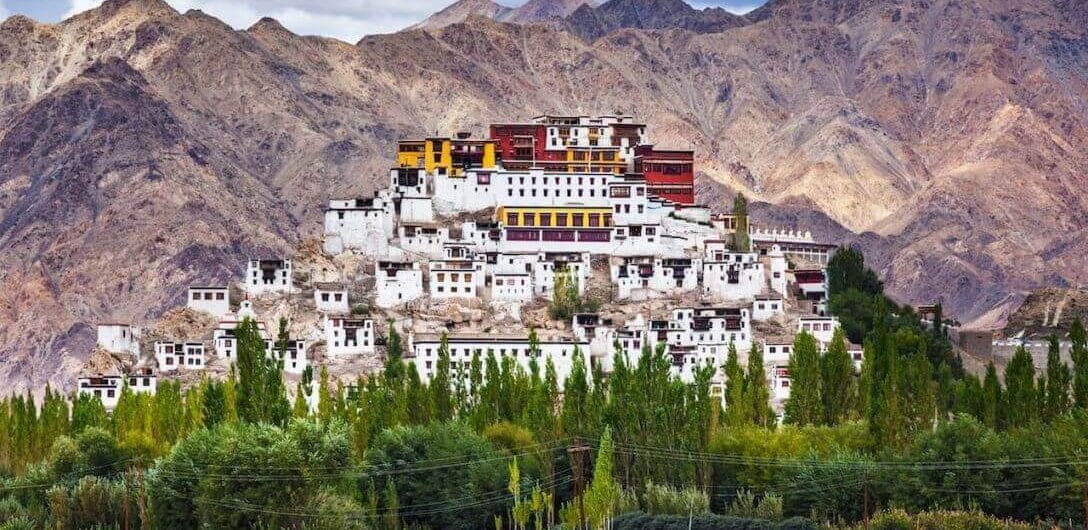 The Thiksey Monastery has the biggest gompa in central Ladakh. It includes a Maitreya Buddha statue that is 49 feet tall as well as numerous frescoes and murals. The monastery at Alchi, Stok, Shey, and Spituk are a few other well-known ones in this region.
These monasteries and stupas are ancient enough to convey information about Buddhist history and culture. They keep priceless Buddhist treasures, historical armour, and thangkas in their facilities.
4. Gratify your appetite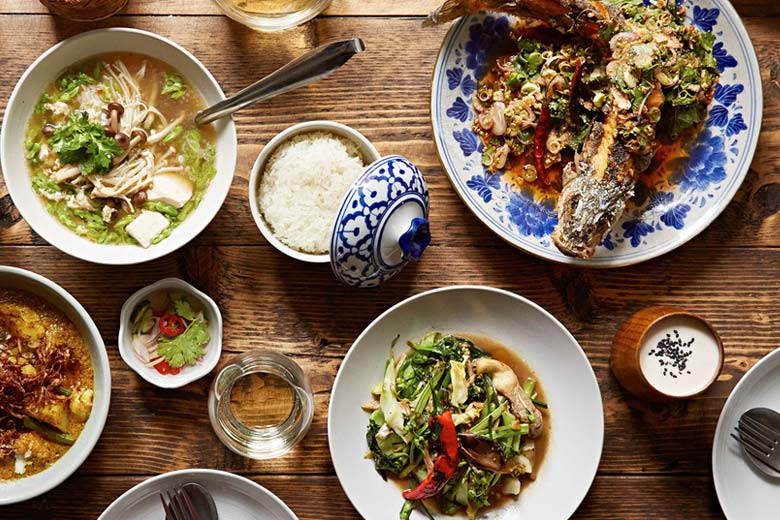 Every time you travel to a new location, it is important to become familiar with the local cuisine. When visiting Ladakh, you may sample dishes from nearby nations in addition to the native fare.
You may also sample Tibetan and Nepalese cuisine, such as momo, thukpa, butter tea, and pink tea, in addition to Indian cuisine. Chutagi, the local cuisine's hallmark dish, is something you should eat while you're here. It is a sort of vegetable-dumpling soup, and that alone should be enough to convince you to travel to Leh-Ladakh.
5. Discover exotic wildlife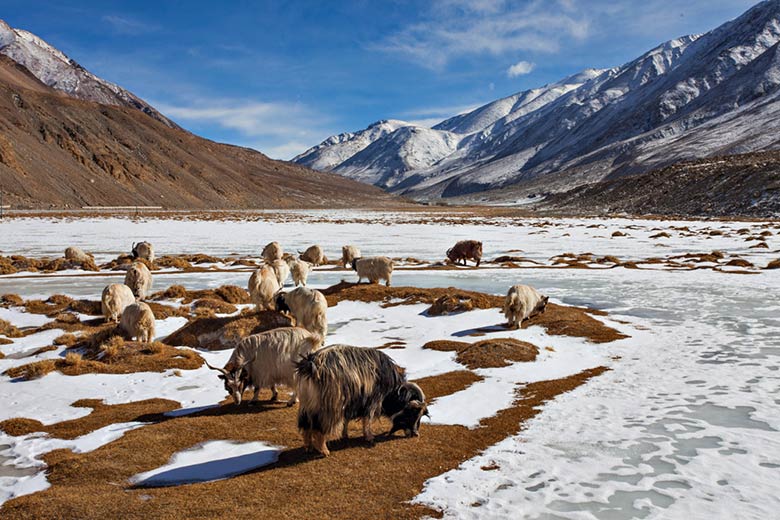 Ladakh's environment gives it the ideal habitat for some of the rarest animal species. In Ladakh, you may see some of the world's most unusual plants and animals if you're a fan of the natural world. Some of the wild animals that live in Ladakh's higher elevations are mountain wolves, Tibetan hares, golden eagles, and snow leopards. In Hemis National Park, you may see snow leopards and other unusual wildlife that are unique to Ladakh.
6. Several activities for the daring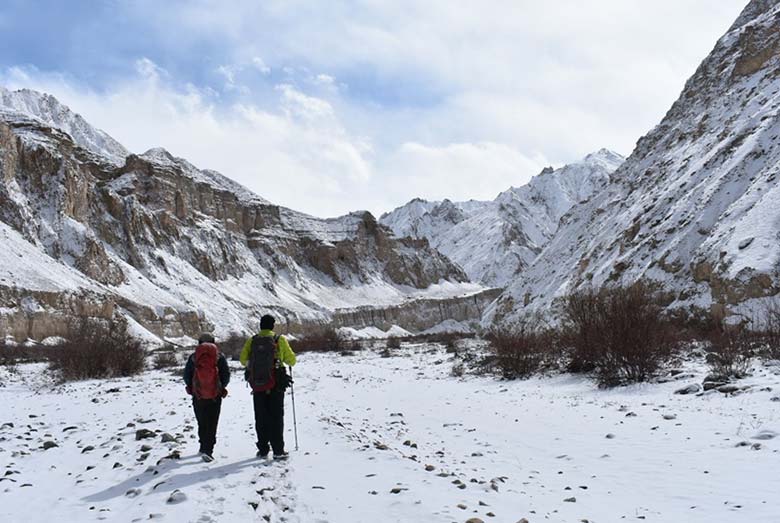 Ladakh is the ideal location if you desire adventure. The activities available in Ladakh are numerous. Given the variety of hikes available, it is a trekker's delight. Several examples are the Ripchar Valley Trek, the Snow Leopard Trek, the Markha Valley Trek, and the Lamayuru to Chilling Trek. In addition to hiking, Ladakh offers a wide range of other adventurous pursuits. Jeep safaris, hiking, river rafting, star-gazing camping, and other activities are available.
7. To put it simply, Leh Ladakh is the Land of High Passes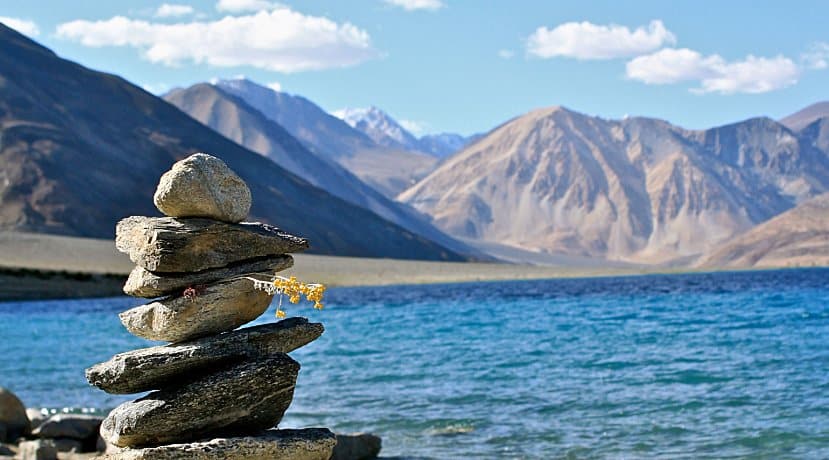 Khardung La Pass, one of the highest motorable roads in the world, is located at a height of around 5492 metres (almost 18000 feet). The Shyok and Nubra valleys may be reached through Khardungla as well.
This pass is often on visitors' must-see lists when they visit Leh and must be crossed if you are doing a road trip to Ladakh. The Kullu valley is connected to the Lahaul and Spiti valleys by the Rohtang Pass. Although this pass is completely covered in snow throughout the winter, it springs to life from mid-June to mid-August.
We hope this list of 7 reasons why you should take a trip to Leh Ladakh will be useful for you. Feel free to add more in the comments; we will add them to the list.