To the southern part of India lies a beautiful Island whose tales we have been hearing of, either be mythological or modern history for quite some time now. The beautiful Sri Lanka island is every traveler's paradise as it offers a very diverse mixture of beaches, trek trails, exquisite food, and its rich cultural heritage.
Being a small county, it is a perfect place for backpackers to explore the vast richness and leave with some outstanding memories.
 Below we have summarized the 7 reasons why one must definitely visit Sri Lanka.
1. Alluring Beaches: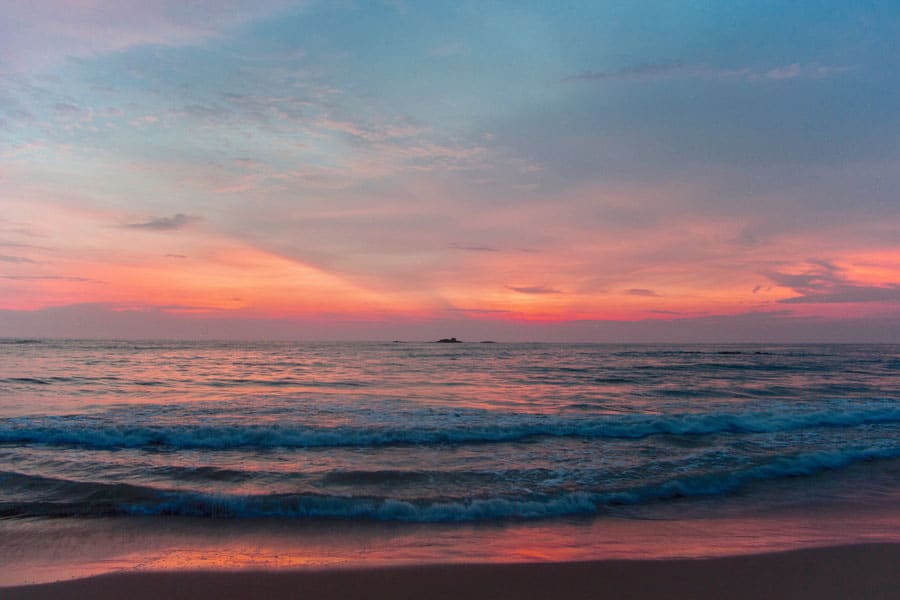 Sri Lanka, being surrounded by the ocean, has a beach to please every mood. There are beaches where you can see the majestic whales, rare turtles, and dolphins or spend a perfect romantic time by the beach.
If you are a social media freak, Sri Lanka offers you Instagrammable beaches with white sand, ancient temples, and mangroves.  For the adventurous person in you, there are clear beaches where you could swim, go scuba diving, snorkeling, surfing, and fishing! The main highlight is watching the sky turn into different shades of color during sunset and sunrise! 
2. Hiking and Outdoor activities: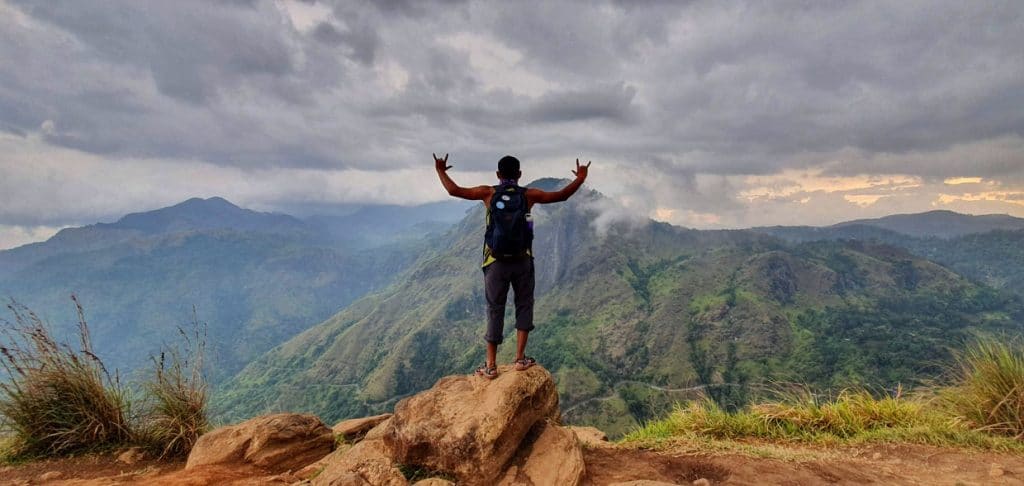 The variety of mini climates in Sri Lanka has not only given birth to some amazing flora and fauna but also to a wide range of terrain, high peaks, cascading waterfalls, and also some curvy rivers. 
For a hiking/trekking enthusiast the mountains of Ella and the trail to Adam's peak is a must-visit place. Blessed with lagoons, rivers, and swamps canoe/kayaking enthusiasts can find their adrenaline rush here.
If you prefer to cycle or take a two-wheeler you will be riding through the lush green paddy fields, coconut groves, and rubber plantations!
3. Astonishing wildlife:
Being one of the top 5 hotspots of biodiversities in the world, Sri Lanka is home to many exotic creatures. Yala National park hosts about 215 bird species and 44 mammal species while the Minneriya National Park is home to
The Gathering of elephants that migrate here from across the country. Sri Lanka is also known to have the highest concentration of leopards in the world!
4. World's most scenic routes: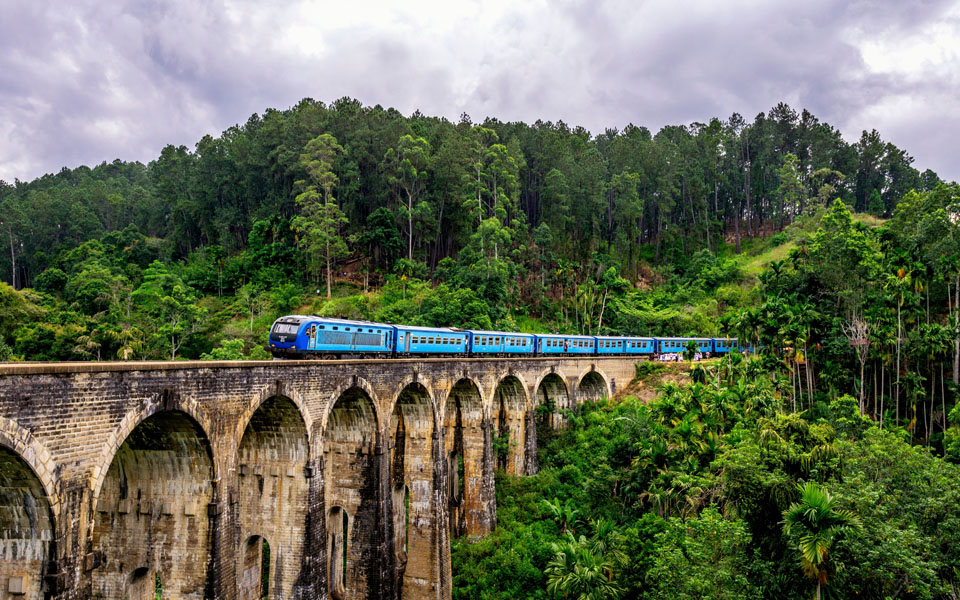 A trip to Sri Lanka is incomplete without going on the famous train route from Ella to Kandy which is known to be one of the most scenic and beautiful journeys in the world. You could also rent a tuk-tuk or a two-wheeler to drive around Sri Lanka exploring other scenic beauties.
5. Ancient temples and ruins :
The temples, fortresses, and statues stand as a testament to the historical stories of the country. Structures each narrating their own tales, which now have been recognized by UNESCO can be found in the cities of Anuradhapura, Sigiriya, Kandy, Yapahuwa, Polonnaruwa, Dambulla, and Buduruwagala.
6. Sri Lanka Food Fiesta :
Among the different names Sri Lanka has, The Land of Rice and Curry would be an accurate description when it comes to their delicious food which is made with coconut, jackfruit, seafood, and spices. Some of the must-try food items would include Sour Fish Curry, Hoppers, Kottu, Parippus, Lamprais, Polos, Wambatu Moju, Gotu Kola Sambol, Pol Sambol, and Wood apple!
7. People: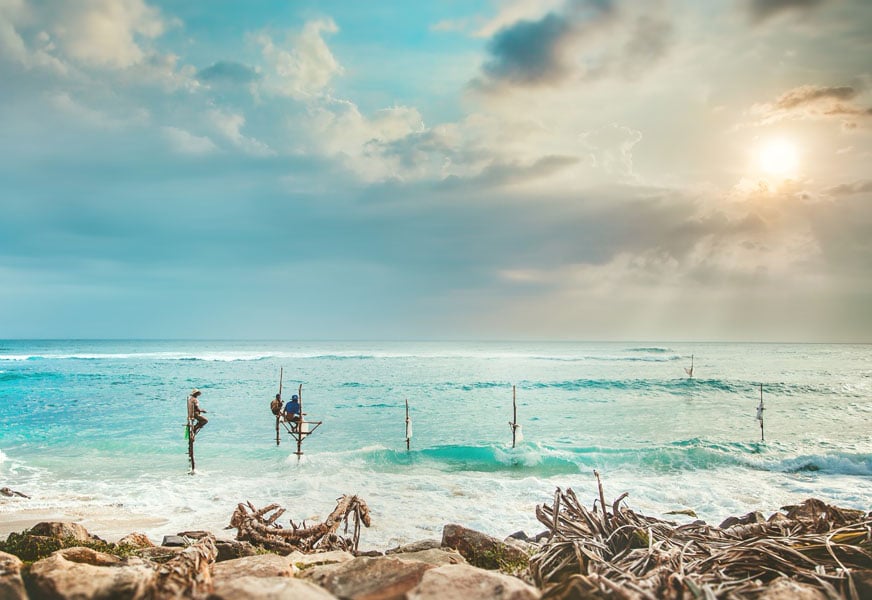 Sinhalese are an Aryan-Indo Ethnic group who constitute around 75% of the Sri Lankan population. Being a mixture of Buddhists, Hindus, Muslims, and Christians Sri Lanka is quite diverse in its religion and ethnicity.
Who amongst us wouldn't want to have a great conversation with warm and friendly people who want you to experience the best of their country!
These 7 consolidated reasons must have already made you want to pack your bags and start planning your trip to Sri Lanka right now.
You don't need to worry about finding friends to go on this journey and breaking your head to come up with an itinerary because PlanTheUnplanned has got your back! Head over to the backpacking sections to see the upcoming Sri Lanka backpacking tours, book them and start packing your bags, as you are about to indulge yourselves in an experience of a lifetime with a group of different people but of similar mindsets in this magnificent country!
Join us on this adventure on the following dates!