Are You Aware of The Thoughts That Keep Bugging A Trekker  Before He/She Sets Out For The Adventure? And Those That Knock When He/She Is Just About To Reach The Peak? Trekker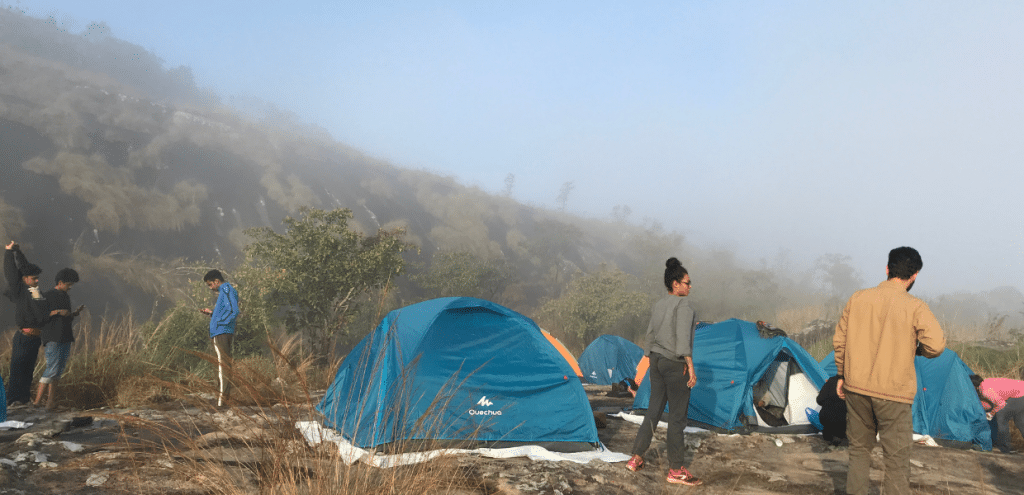 I have been on innumerable treks so far. But it surprises me that I feel the same magnitude of excitement every time I am on a trek.
From the very first time I went on a mountain trail to the recent Kodachadri trek I went to, it's always the same brand of emotions I experience; each time I put my trekking shoes on. So, here's how every trek sounds in my head:
"

Gosh, this looks exciting! I should do it

":  Someday I would be just stalking my friends doing things I had been putting on my to-do list for a long.

I will see them climbing rocks, trekking mountain trails, or hiking in a jungle and I will realize that this is what I had been wanting to do all my life.

With no further ado, I would search for a trekking trail, book it and start counting days backward.

"

Oh snap, can I do it

?": Finally, when I am at the starting point of the trail, reality would finally hit me. I would be excited to be there but the self-doubt of whether I can complete it would be there as well. Nevertheless, we gotta do what we gotta do!

"

This is my last trek

": Somewhere in the middle of the trail, I would be exhausted. Reaching the peak would seem even more challenging and I would even convince myself that this is my last trek. But, giving up is never an option. So I will look up and take another step forward.

"

Every effort was worth it

": When I finally stand at the peak and look around at the view from there, I would realize that every effort is worth the surreal beauty around me. I won't feel the pain in my legs anymore. The satisfaction of achieving the goal is the best feeling anyone can go through.

"

Where's my next trek

?": With every trek, I grow wiser. At least, that is what I would like to tell myself. So, every time I am back to my normal routine, I would start planning for my next trek right away.
That's all: the entire cycle that my brain goes through yet I cannot stop myself from traveling, in this life at least.
So, there I go again, a trekker by heart, climbing another hill, cursing myself but making it to the top and planning my next trek again. By the way, when are you trekking next?