MNCs all across India have stumbled upon a new – found gem. It revitalizes the body and mind, whilst building comradeship lasting more than just within the office cubicles. A healthy way to catch up on office gossip, discuss new ideas, talk about the latest episodes of Game of Thrones, or the age-old debate of politics! In 2018, all of these activities can be wrapped up into one memorable event – A Corporate Team Trek!
Here are a few reasons why a trek is an ideal team getaway:
Physical and mental well – being: Sticking to a workout schedule is difficult, isn't it? You're expected to meet the unrealistic deadlines set by your boss, work long hours(including overtime) just to clear the delay of work that has been piling up on your desk owing to your absence. All of this can be both physically and mentally overwhelming. Scientific studies have found that more than 53% of the population who fall under the corporate lifestyle bracket in India are either obese or facing some psychological issues like depression, insomnia, anorexia, etc. How can a regular team outing or dinner provide an apt break when employees live in a stress bubble?
This is why organizing a trek is the most suitable corporate outing. It is much more than just meeting for dinner, or going to a fancy resort with an unlimited breakfast buffet. A trek is a beautiful mixture of nature and life – 100%! You get an opportunity to be carried in Mother Nature's arms as she cradles you throughout a journey of unforgettable memories! Be it a local trek to a nearby spot within the outskirts of the city or a much larger one like the foothills of the Himalayas, there will always be something in store for you. You learn more about yourself, and all this bundled up with experiencing nature with your colleagues makes it a delightful option!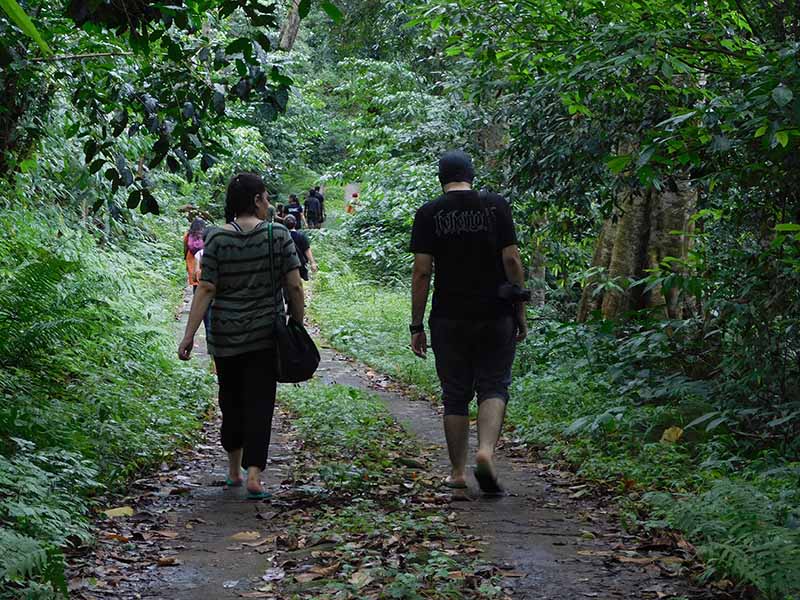 More than just a one – day thing: Typically, treks last for more than a day, averaging between 2-4 days. The very duration of the outing plays an important role in making it an effective team building exercise. You are forced to go through the highs and lows of trekking with the same group of people. Believe me, you cannot know a person until you catch a glimpse of how he carries out his daily routine!
The generally long period of time allows you to build trust as you face difficulties and share small moments of chatter and laughter together. You are presented with an opportunity to learn more about your colleagues, which would have been impossible had you been to a resort or a picnic.
You get to know each other better: As I've mentioned before, a trekking journey also helps to provide a good bonding time with your friends from work. You get to see the side of each other you never knew existed. Also, if you're lucky, you might get to see the hidden side of your boss! Probably Mr. Threatening Moochi would be a wonderful belly dancer! There are endless possibilities that you may come across as a result of spending an extended period of time with your colleagues. You will discover the Shreya Ghoshals, Chandlers, Rachels & Rosses in your team all while building evergreen memories!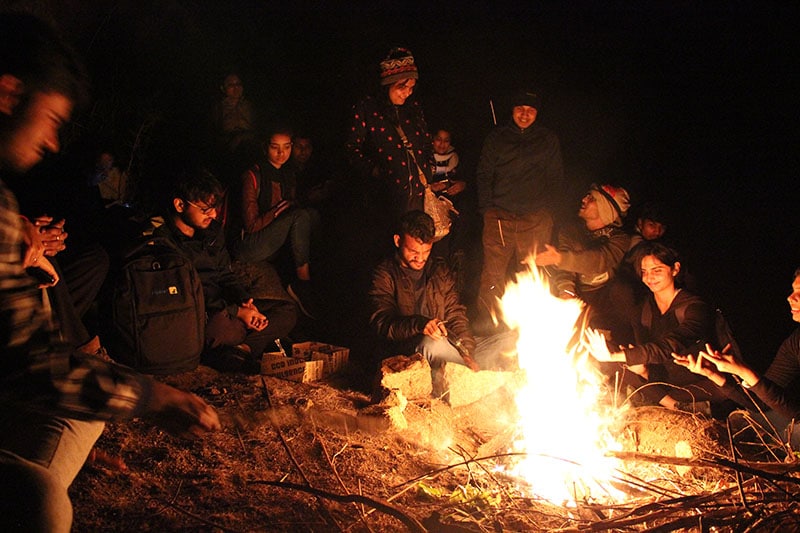 An escape from the world of gadgets: Let's face the reality. In the current world that we live in, there is never truly a way for us to completely disconnect ourselves from social media and the internet. Instagram DMs, WhatsApp messages, Twitter tweets, emails, and other notifications always pop up in our screens and somehow, they manage to distract us, regardless of what we are doing.
"I took the Gokarna Trip with Plan The Unplanned, it was my first trip with them and it was truly amazing. The entire trip was very well planned and executed, from transportation to food and all of the trekking and other amazing activities, it was an experience to remember. I took a solo trip and throughout the journey not for a moment, I felt like I have come here alone. The trek leaders were the most remarkable aspect of the whole trip, they put tireless effort to make sure everyone is having a good time and no one's left behind. It was just amazing. I would definitely recommend everyone to at least try them, as for me I am looking forward to having more experiences with Plan The Unplanned, you guys are absolutely marvelous." – says Amit Singh, who took a break with us over the weekends.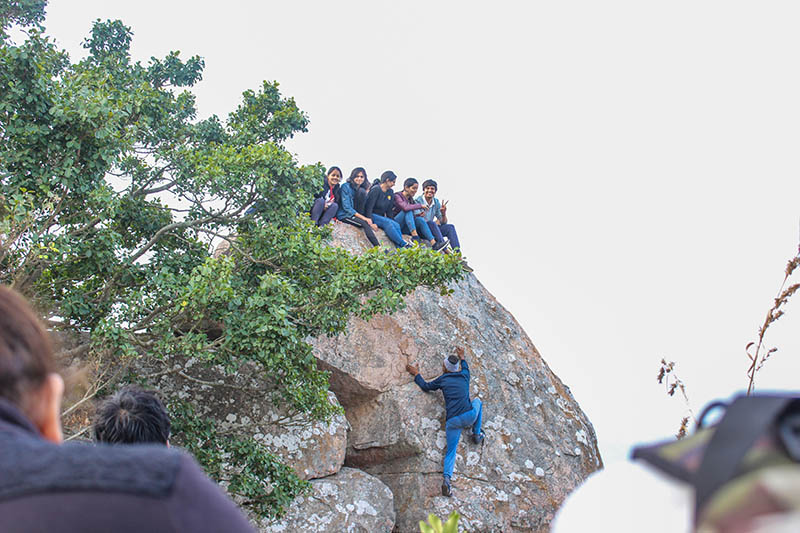 A trek is a wonderful way to enjoy a few days of solitude, free from messages and social media. It allows people to remove the shackles of the internet and establish true and meaningful relationships among their colleagues. After all, a few days of being offline never kills anybody, does it?
Through this kind of a team outing, you end up discovering the traits of your colleagues. You learn who the patient one is, who the enthusiastic learner is, the humble, problem solver, the natural leader – and all other qualities that your team members possess.
But this learning only comes through overcoming hardships. It certainly might not be a relaxing weekend, but you get to carry valuable lessons from the mountains back to the office to build a better, more productive team.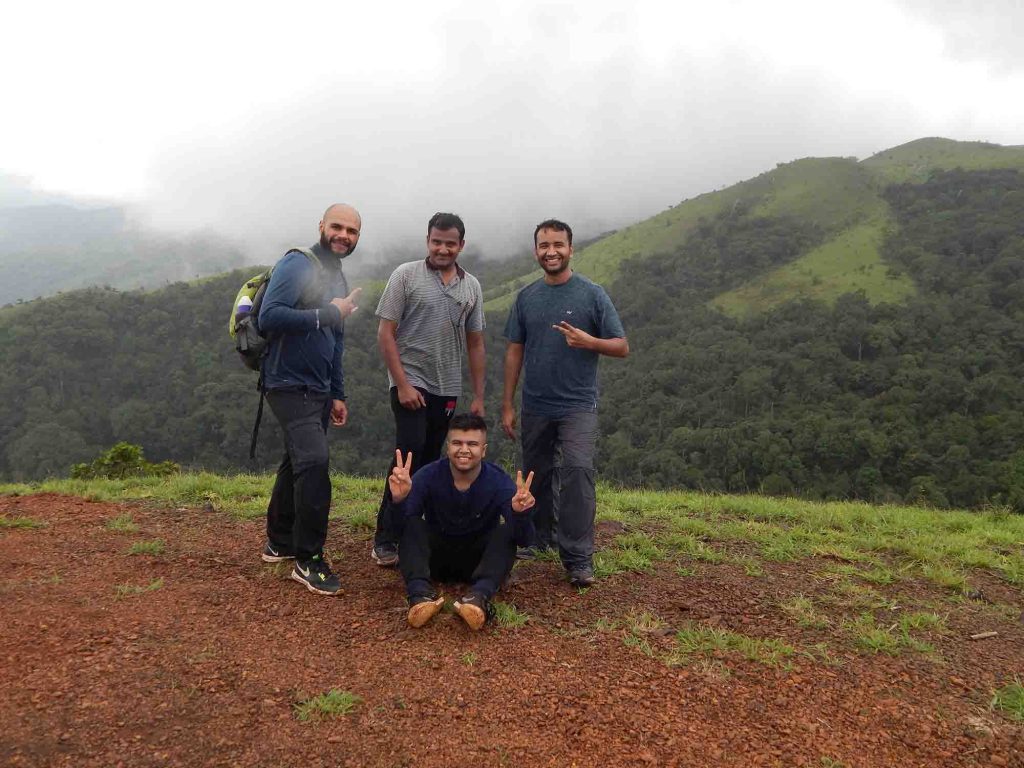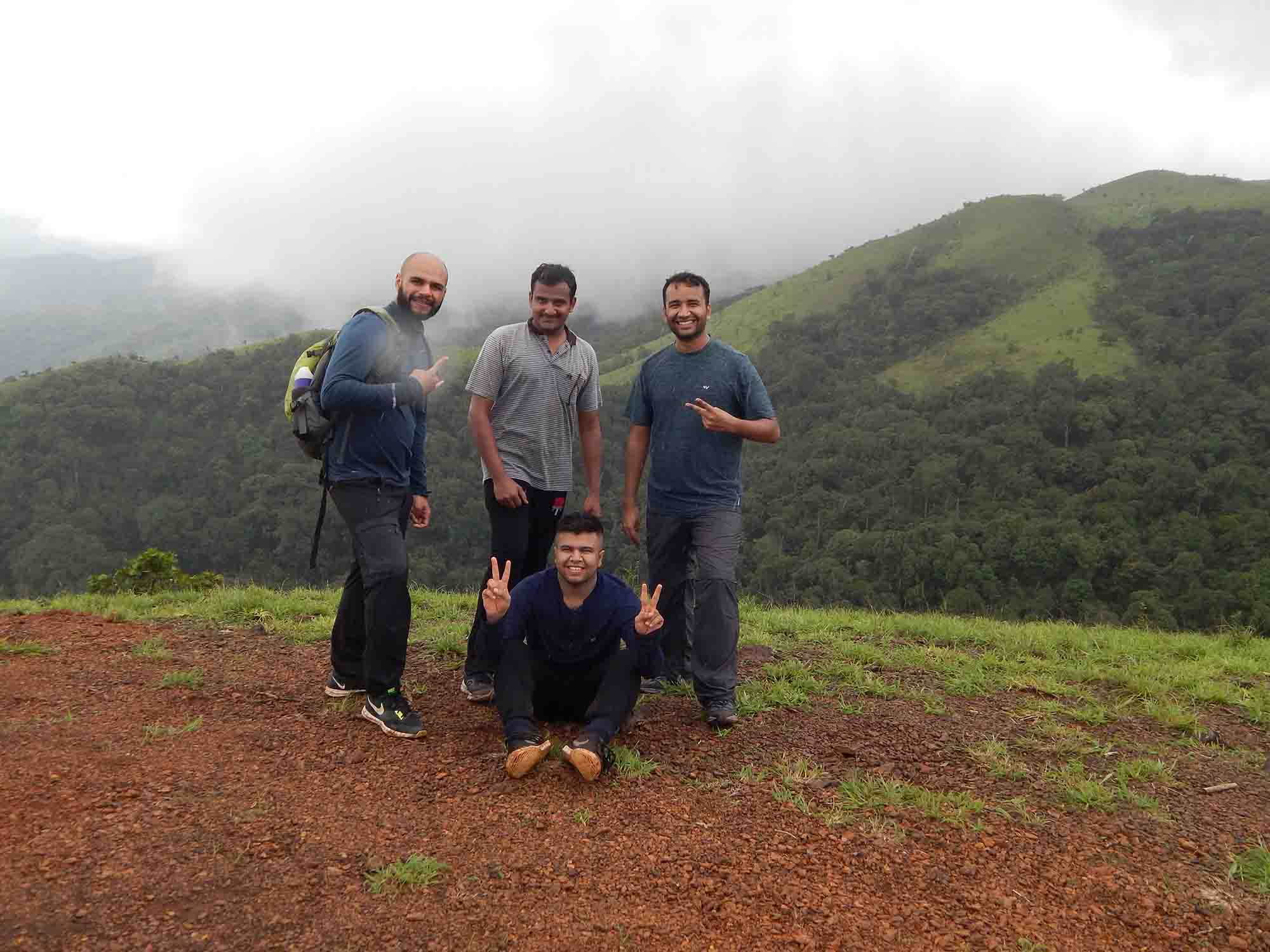 Over the last couple of years, since the trend of corporate team outings have been changing, Plan The Unplanned is also gearing up and has curated some amazing treks where you can explore with your colleagues and unwind in the most beautiful manner. Come and join us – because it's time for some adventure!