Have you ever wished for a walk-in closet that would lead you to mystical lands? Yes, I'm referring to Narnia here! Why wait for a magical door when you can buy your way into our very own winter-wonderland, Spiti. Snow-capped mountains, frozen rivers, and a million stars above; Spiti in winter is bound to leave all the adventurous souls awestruck.
Here is our complete guide telling you how to go about on your trip to Spiti in winter!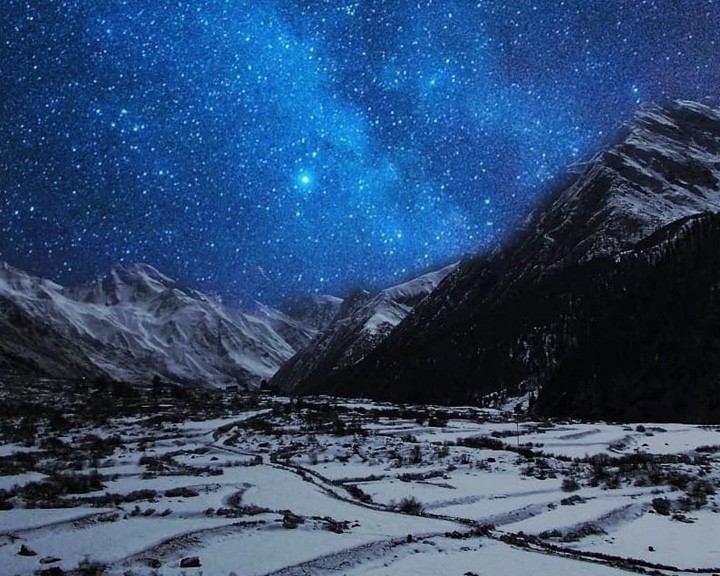 How to reach Spiti during winter?
Reaching Spiti in winter is not that easy and relying on public transport for your entire journey is not advised either.
The first stop on your journey to Spiti would be Narkanda which can be accessed via Shimla. There are flights, connecting Shimla to major cities like Delhi.
If you are planning to take the railways, you'd have to take the Kalka-Shimla railway which is also a UNESCO Heritage Site. You'll have to take a cab or travel via bus from Shimla to reach Narkanda.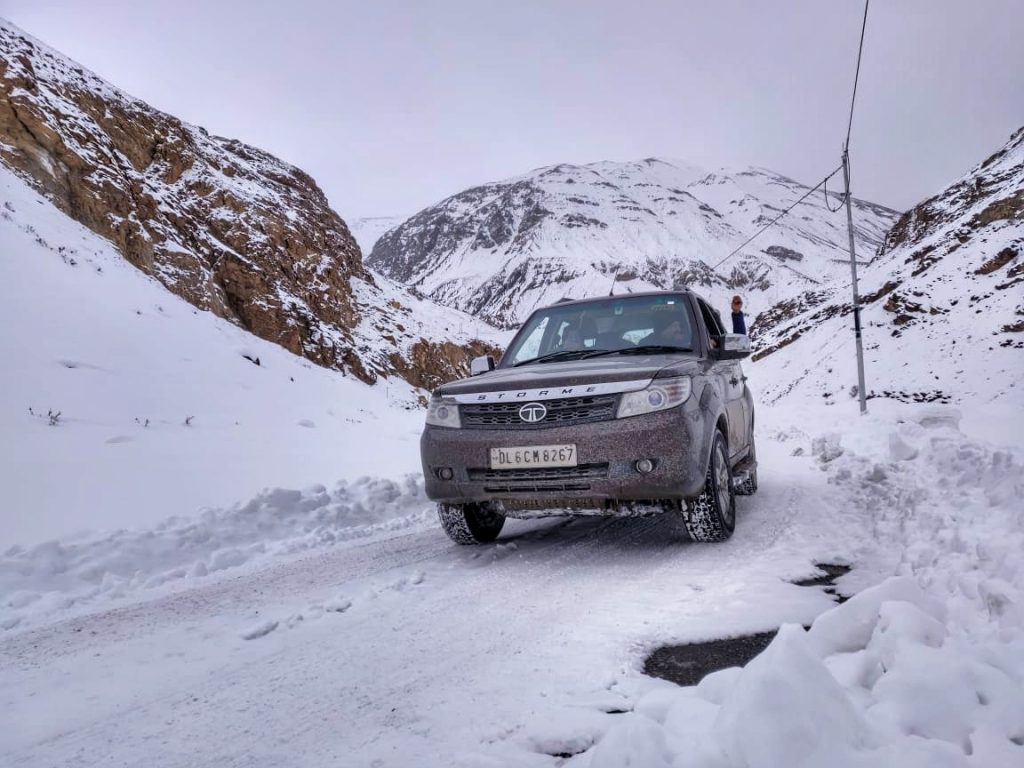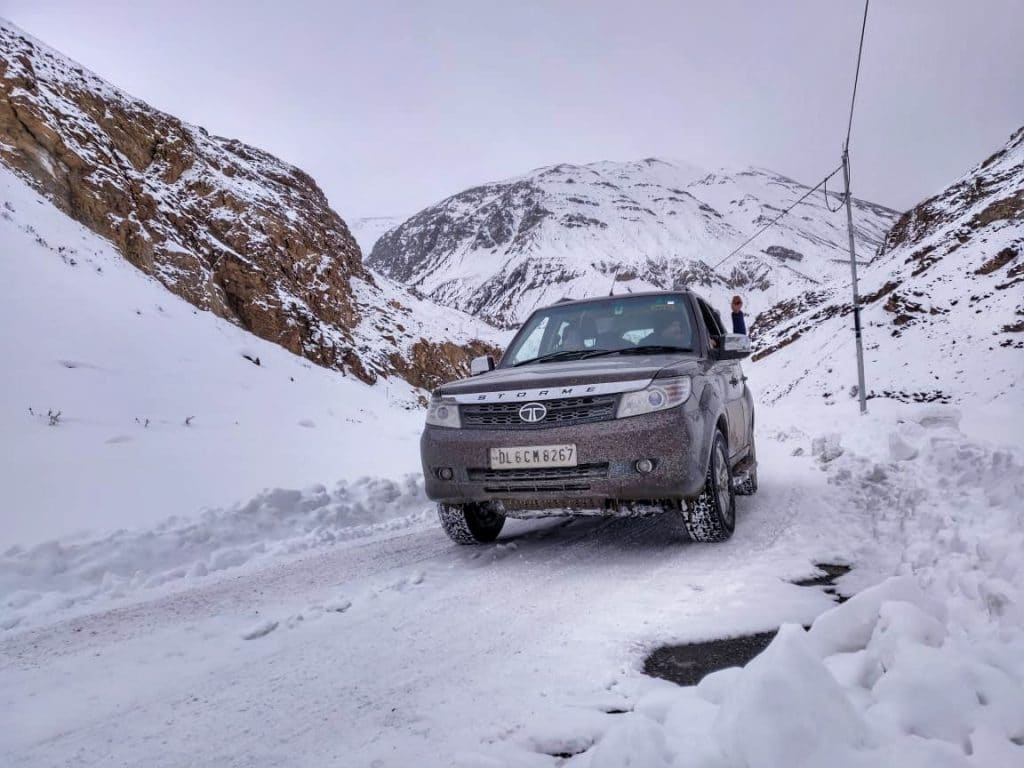 Up next is the village of Kalpa in Kinnaur district, a place well known for its apple orchards. The roads to Kalpa, at times, do get blocked due to snow. You can stop at the villages of Nako and Tabo en route to Kaza, the headquarters of Spiti valley.
They do have a bus or two plying daily from Peo to Nako and past, but this is winter we are talking about, it is always better to go with a guided Spiti tour if you are not a pro at driving through snow.
Once at Kaza, spend a day visiting the old monasteries and experience Buddhist culture. You can also head to Pin valley if it's not closed due to peak weather.
If weather permits and if roads are clear, you may also ride over to the villages of Spiti- Kibber, Komic, Hikkim, Key, and Langza.
Spiti in winter: How bad can the climate get?
Things can get quite frozen in Spiti valley during winter and that includes the weather as well. With temperatures as low as minus 10 to 30 degrees at night, the shoulders months of October to March witness fewer tourists.
One can expect the sun to peep out less frequently, the climate would mostly be foggy with abundant snowfall.
A list of things to do in Spiti during winter: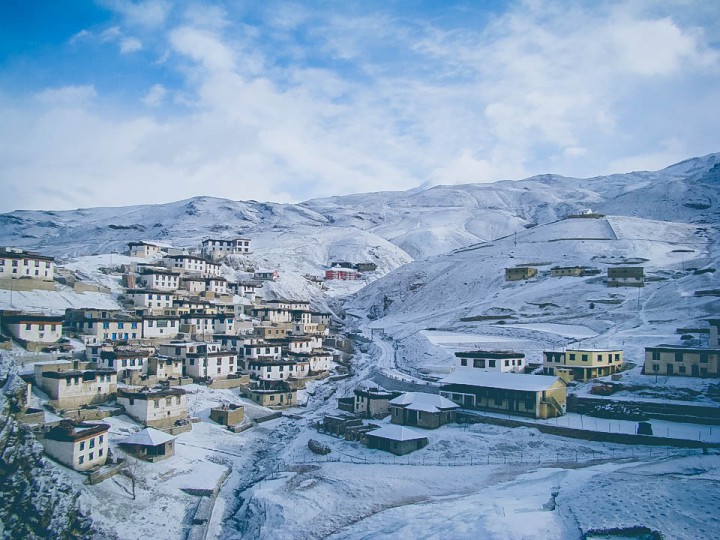 Traveling to Spiti during the winter months would be similar to walking into a frozen village. Life would be at a standstill with little or no tourists around. You'll get to experience the 'old village charm first-hand. Apart from soaking in the scenic views of snow-clad mountains and valleys, here are a few other things that you can do during your trip to Spiti in winter:
Have a go at trekking in the snow at the hamlets of Hikkim, Langza, and Komic. Make sure to take a local guide/villager along.
Kibber village is well known for Snow Leopards.
Get a glimpse into the lives of locals in Spiti valley during winter.
Learn more about the culture and traditions at Spiti
Enjoy live snowfall, make snowmen and snow angels, let out the kid in you.
Winter at Spiti: What are the common problems faced?
Road closures are quite common in Spiti in winters
One of the most likely issues you'd face while on your trip to Spiti, in winter, would be the closed roads. Heavy snowfalls or blizzards can close the roads for a few days, a couple of weeks, or even months (even though this is extremely rare).  Even though BRO is known to keep roads leading up to Kaza, from Spiti valley, open, it is best advised to go prepared for worst-case scenarios.
Limited or no electricity and Wi-Fi
Yet another commonly faced problem in Spiti during winter months is the shortage of electricity as well as mobile signals. PS: BSNL and MTNL connections might give a ray of hope at times.
There are chances that ATMs will be, mostly, out of order. So, make it a point to have enough cash on you, even to survive a whole month if you're stranded due to the unavailability of transportation.
Freezing temperatures with basic stay and facilities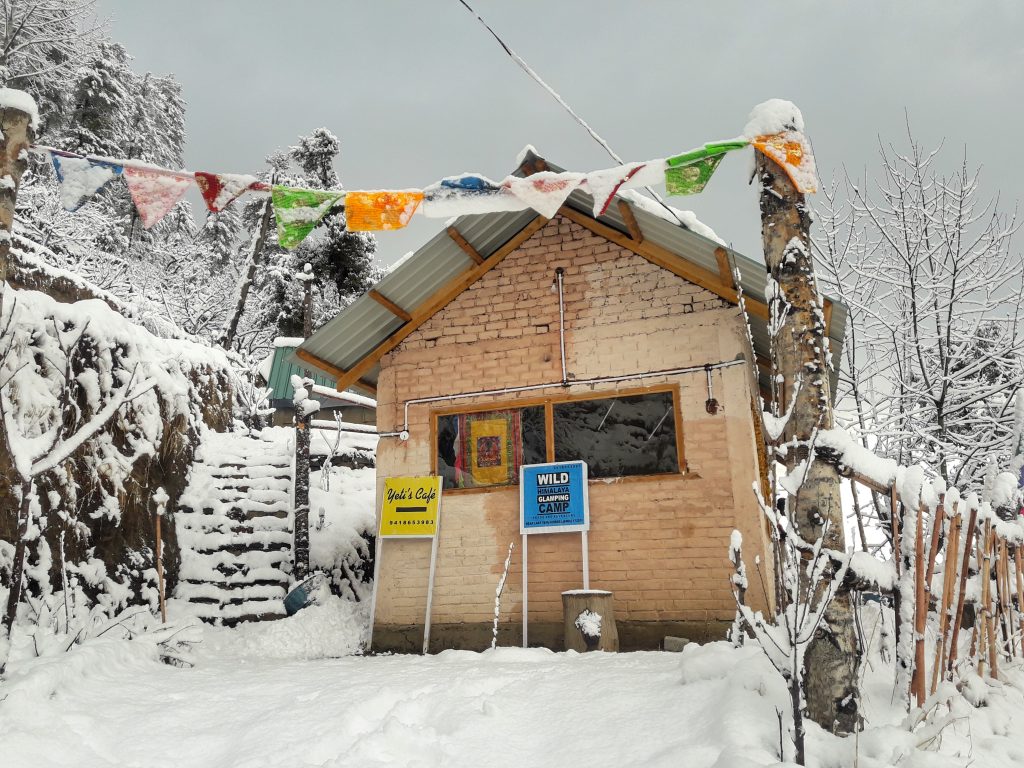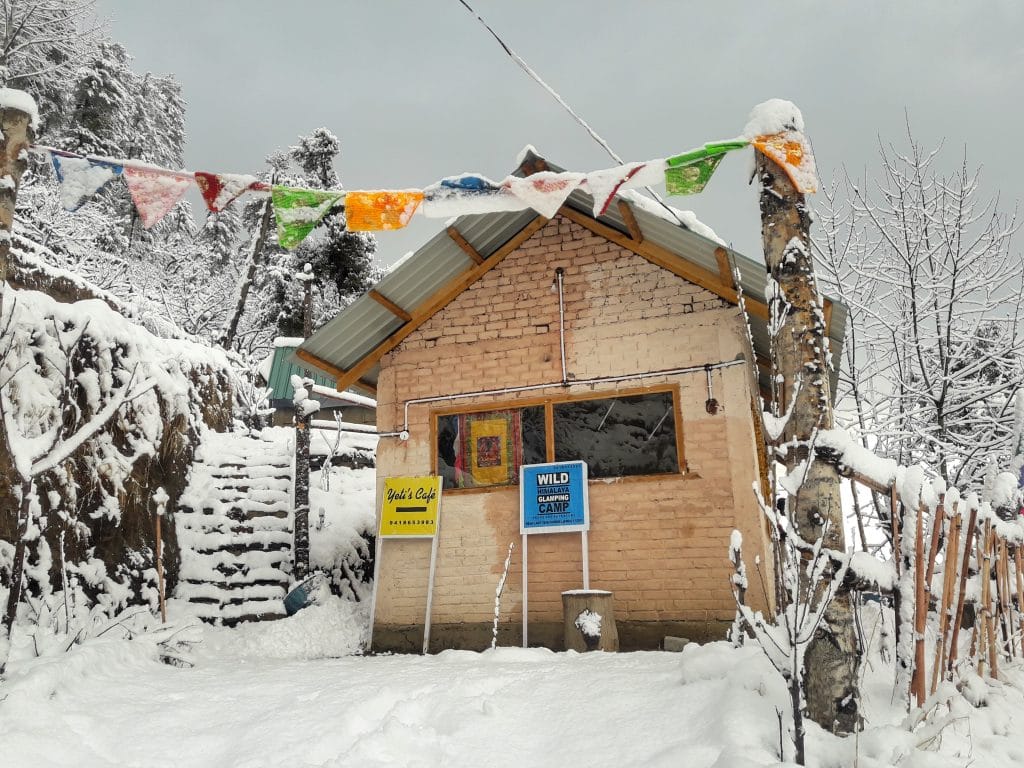 Spiti in winter is known to have temperatures as low as minus 30 degrees, especially during December and January. Higher regions, like Nako, would certainly get the chills up your spine. It's not just the sub-zero temperatures that's give you the shudders.
Options for a stay in Spiti valley during winter would be extremely limited as most of the hotels, along with places to eat, would be shut down. Travel expecting not even the basic comforts including bottled water (or even water, forget hot water, in toilets). The best option to stay would be at local homestays if any.
No immediate medical assistance
Are you a person with a medical history? If yes, it's better not to travel to Spiti in winter. The entire valley would be mostly closed during this time of the year. With little or no electricity and road closures, you'll not be able to find instant medical help. Shimla would probably be the closest help you can think of.
Issues related to driving in Spiti in winter
If you are planning a self-drive trip to Spiti valley in winter there are a few things you should be careful about. First of all, if you are a novice wanting to try mountain riding, Spiti (especially during winter) is not the place to experiment or test your skills.
The roadsides would be capped in ice and snow making it easier to skid, especially while applying brakes. With the snow on one side and gorge on the other, you should be an expert to ride the narrow winding roads of Spiti. You should also be prepared to do all mechanical handiworks as you'll hardly spot any mechanic shop open. Here are a few tips you can use if you're planning to drive all the way to Spiti during winter:
Make sure that you have your fuel tank full as you might have to keep the engine running overnight due to extreme temperatures. You may also carry an extra battery, in case of emergencies.
Always make it a point to drive slow, your hurry might lead you flying off the cliffs.
Try to avoid pit stops, unless it is very urgent.
Going uphill, especially a snowy one is pretty challenging. Instead of applying extra gas, try to get the inertia running before you start moving up the icy hill. Once up you're up, reduce the speed and slowly move downhill.
List of things to pack for a trip to Spiti in winter:
WARM CLOTHING: Carry woolen caps, mufflers, thermals, sweaters/jackets, gloves, anything that would keep you warm.
SUNGLASSES & SUNSCREEN: Toss in a pair of glasses to protect your eyes from being snow-blind.
APPROPRIATE SHOES AND SANDLES: Make sure that your shoes are fit for trekking in snow and can withstand ice. Pack enough pairs of warm socks as well to keep jack frost away from nipping your toes.
NECESSARY MEDICINES/FIRST AID KIT: Carrying medicines as per your requirement is mandatory. Always make it a point to pack this first to not forget it in the rush.
WATER BOTTLE: A few bottles of water can also be packed.
Precautions to be taken before your winter trip to Spiti
Should I have a travel plan?
All the fun, adventure, and frolic come in with a handful of precautions. Even though impromptu traveling might sound like it could give you the chills, it is always better to have a well-sorted plan before you start. Whether things work out accordingly or not doesn't matter. That being said, you should also be mentally prepared to take spontaneous decisions as well.
Make it a point to carry enough hard cash along with you. With chances of getting stranded in local villages with no, means of transportation or electricity, finding a working ATM would be out of the question.
Is weather in Spiti during winter predictable?
Has the weather ever been predictable? I don't think so! Even so, it is always better to keep a close check on weather forecasts and be well prepared. Also, ensure that you have the necessary clothing for your winter trip in Spiti (even a few extra pairs won't hurt).
Public or private transport?
Public transport during winter would not be frequently available. So, unless you have about a month or two to spare, traveling around Spiti on public transport (buses/shared taxis) is not recommended.
Speaking about private vehicles (cars and bikes), ask yourself, am I competent enough to drive through the snow-clad mountain passes? If you answered yes, go for it; otherwise, try and join a group of experts. Whichever mode of transport you opt for, make it a point to make pit-stops to get yourself adjusted to the climate.
Lastly, do make it a point to consult a doctor for a thorough check-up before you start your journey to Spiti during winter (PS: do not forget to carry medications if you have any).
With all that said, you should be well prepared (mentally as well) for all unpredicted events. If you're unsure about traveling alone to Spiti during winter you can book your slot at Plan the Unplanned's Spiti winter road trip.