Private Vehicle | (Non-AC Tempo Traveller/ Mini Bus (Push Back seats))
---
Details
After walking for a reasonable amount of time in the dark through the village, you will come across a glorious fort that will immediately transport you to another world. Walkthrough the walls of this fort to come across the seven doors of stone. The trail meanders through boulders and steps carved into huge rocks. But worry not; our trek leaders will always be there to motivate you, making sure no one is left behind.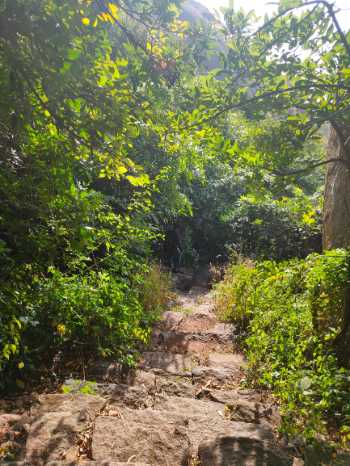 The end of the climb is when you pass these doors, you will come to the temple of Shankareswar. This temple is right at the top and is also the middle point of the trek. Make sure to take in the beautiful view at the top as it is a view that is unlike any other that you have seen.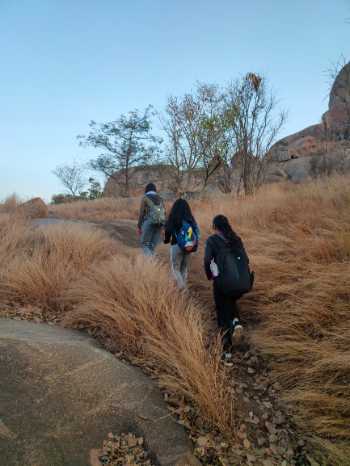 After absorbing the beauty at the top of the hill, make your way towards the jungle cave that will have you captivated by its entire beauty. Just for a moment, you will forget what it is like to be a part of civilization as you will become a part of another world altogether.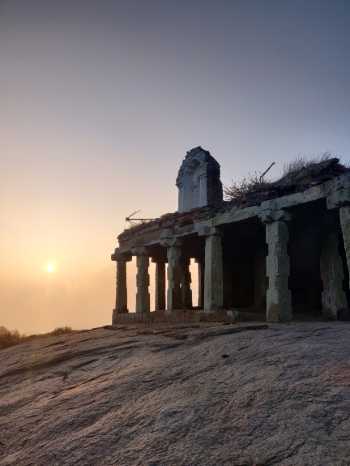 The trail will end when you come across a huge grassland at the top of the hill, surrounded by huge boulders. We will observe the stunning sunrise at this location, with only green grass, clear blue skies, and dark grey boulders for our company. Make sure to remember this moment for as long as possible, as it will remind you of the absolute peace you felt at that moment.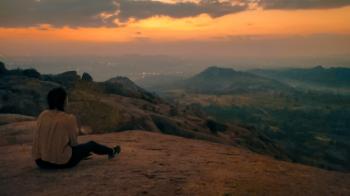 Following the gorgeous sunrise, with a magical mix of colours in the sky, we let ourselves drown in its beauty. We will quickly begin our descent back to the base camp. Make sure to tread carefully while being enchanted by the beauty of the hills. We shall pause on the way to have a quick breakfast and then set out for Bangalore.
What's the wait? Pack your backpack for the following weekend and join us as we conquer this beauty. Intrigued by all these weekend adventures? Check out the other unique getaways you can explore from Bangalore, and let's team up for the adventure.
---