Makalidurga is a trek to one of the most enchanting places as this hill has twinkling skies, a rich history and a railway line running through the lush greenery of the hills. Makalidurga is located only 60 kilometers away from Bangalore and 10 kilometers away from the town of Doddaballapur. It's because of this that a number of people, ranging from travel junkies to adventure lovers as well as those who adore nature, make their way to this stunning hill every weekend.

Makalidurga hill stands above the rest of the world at a height of 4430 feet and has a fort located at the top of its peak. The foothill is surrounded by a lake that is similar to the shape of the continent of South America, while a train runs through the lower half of the hills.  Everything is amidst lush green grasses and stunning views of nature. This day-trek will never fail to rejuvenate your mind and nerves!
Alert: Other treks happening this Weekend(15th – 17th Dec)!!!
Explore Hampi – Heritage Hike, Bouldering and Camping
TREK DATES
25th Dec 2017
LOCATION
Bangalore
TREK LEVEL
Easy
DISTANCE
5 km (to and fro)
DAY 0

Leave from Bangalore at 6:00 AM

 DAY 1

Reach The Base




Start the trek from Railway Station




Reach  the Top



Explore The Fort

Games and activities

Descend and reach the base by 6 PM(approx)




INCLUDED

 

Transportation(Non AC) to and fro from Bangalore

Experience that you gain
Lunch – Snacks

NOT INCLUDED

| | |
| --- | --- |
| All meals | Any kind of insurance |
|  Personal Expense(snacks, mineral water etc.) | Anything not included in the inclusions above |
Albums/videos: Facebook, Meetup, Youtube, Instagram
For detailed itinerary click on the itinerary tab.
Subscribe to Event Updates
For booking inquiry, you can call us at: 9035182699, 9428909952
You will be departing from Bangalore at 6:00 am and will be reaching the Makalidurga Railway station around 8.30 am. The railway station is around 1.5 kilometers away from the base of the hill and when you are making that journey, you will get to experience exhilaration when trains pass you by on the tracks.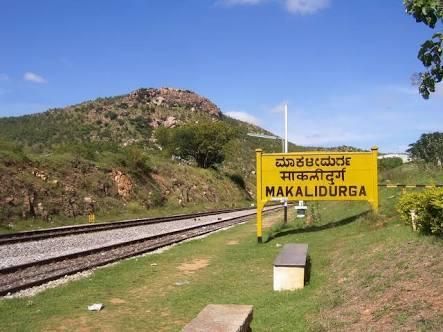 Two kilometers of walking along the railway track, and you need to take a left towards the temple. This temple has a pool and wide passages to enjoy while walking through them. After crossing the temple, you get a very distant view of Makalidurga fort to your right. Make sure to keep this view in sight and walk towards it, through the grasslands and by the sides of the streams.

You will come across a noticeable pile of rocks on your right side after which you need to take a right. This will set you on the trail which is marked with yellow and white arrows all through. The trail has loads of twists and turns, and heavy vegetation which makes it a very interesting trail to follow. All you adventure lovers are going to love the trail.  

Midway up the hill, to your west, you will see the lake that is shaped like the continent of South America. Make sure to stop and take as many pictures as you can, it is an unseen view after all!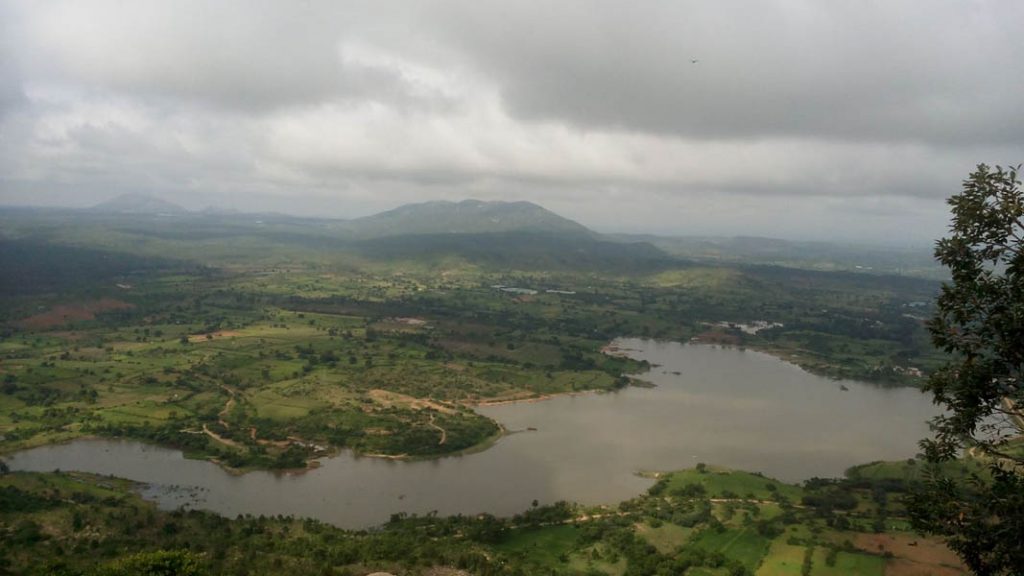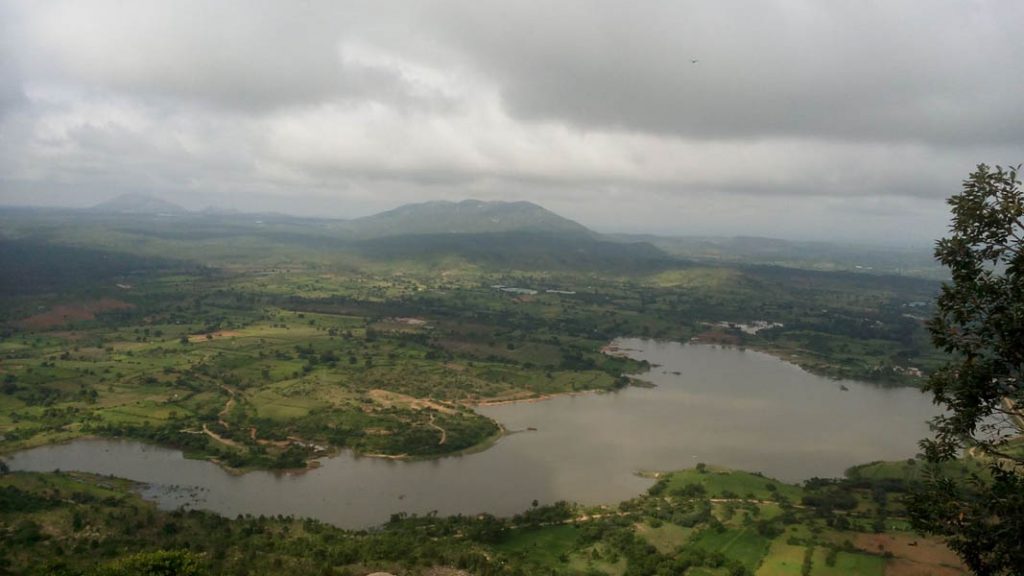 When you make your way to the top of the hill you will be greeted by the huge walls of the fort that hide a very rich history behind it. This fort was built to train the army of the Vijayanagara Empire and was subsequently captured and ruled by Shahji and Kempegowda. When you walk towards the heart of the fort, you will come across a Shiva temple that is used by the villagers for their pujas. Do make sure to visit it to get an insight into the life of the residents of Makalidurga.

Make your way through the fort and explore artifacts such as the broken Garuda Gamba, Basava Idol and Shiva Linga that are present near the front of the temple. Make an adventure out of this mystery land by exploring every nook and corner of it that you can.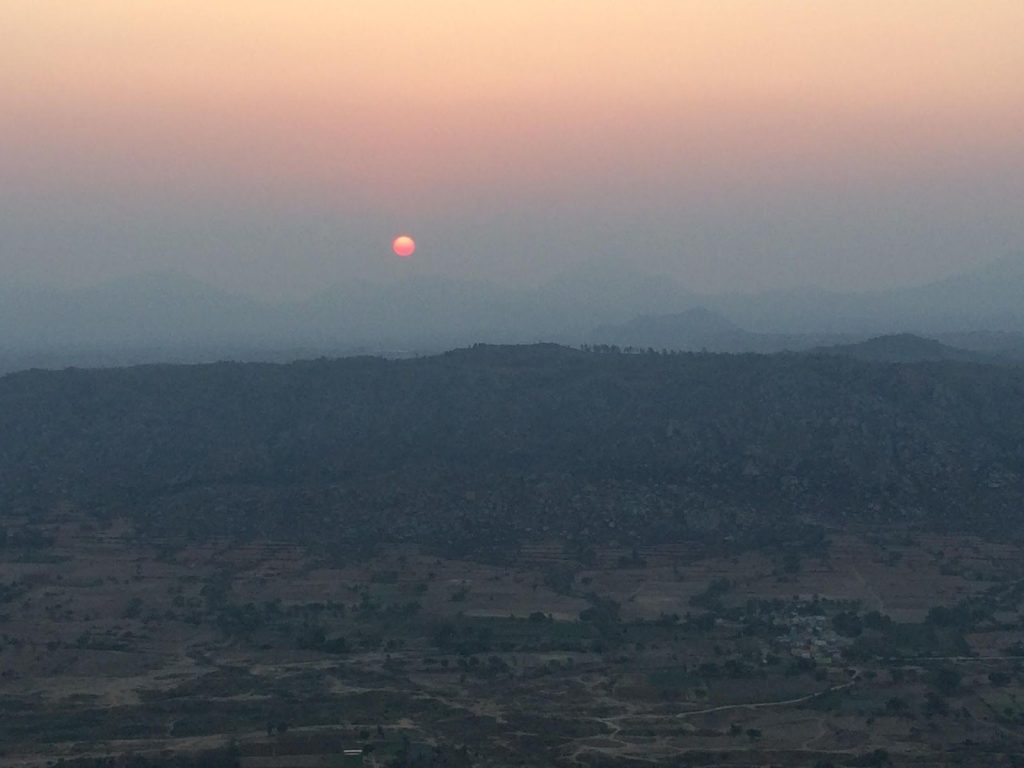 Along with the early rays of the day, make sure to make your way through the fort and explore artifacts such as the broken Garuda Gamba, Basava Idol and Shiva Linga that are present near the front of the temple. Make an adventure out of this mystery land by exploring every nook and corner of it that you can.  After exploring and indulging in some fun hilltop activities, make your way to the bottom of the hill so that you can enjoy the treat that is waiting for you. This treat is the scrumptious homemade breakfast will be prepared by none other than our dear own Padma Akka.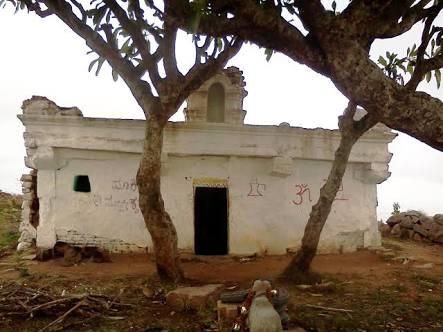 There are going to be very few treks that'll provide you with so much to enjoy in such a time frame. So make sure to book your tickets and make your way to the top of this beautiful hill as soon as you can.
Following are your pickup/drop locations. You could let us know which would be appropriate to you before the trek in advance. Also note, the drop points would be the same as pick up.
Fabindia – House No. 54, 17th Main Road, Opp. Madivala Masjid, Koramangala 2nd Block, Sidharata Colony, Santhosapuram, Koramangala 2nd Block, Koramangala, Bengaluru, Karnataka.
New Shanti Sagar Hotel – Old Airport Road, Domlur, Bengaluru, Karnataka.
KTM Mekhri Circle – Mekhri Circle Junction, Raj Mahal Vilas Extension, Armane Nagar, Bengaluru, Karnataka.
Kindly note the timings for the above pickups, would be updated to you a day before the trek.
We request you to kindly carry the following. It's better to be prepared rather than not prepared.
Yourself (That's most important – after all you paid us!)

Rucksack (Just stuff your things in!)

2 water bottle – 1 litre each (Dehydration is much needed.)

Torch/Headlamp (It'll be really dark at night.)
Portable charger (You might just want to keep your phone aside, but then, selfies toh banta hai!)
Deodorant (You shouldn't stink!)
Paytm balance (Thanks to Demonetization)
Money (You'll not need it, but do carry some!)
Energy Food ( Chocolate bars, Electrolyte drinks – Glucon-D, etc ) (You can carry some extra – we don't mind to share!)
Raincoat / Bag cover (Of course, you don't want your rucksack to get all wet!)
OPTIONAL: AUX CABLE, UNO, BLUETOOTH SPEAKER,  GUITAR/ANY MUSIC INSTRUMENT, or any other games.