Don't get us wrong; Goa is hyped, and why not? It strikes the perfect touristy vibes in bars, beaches, and hotels – all jam-packed with people from all regions! All your friends might be trading you to Goa with all the rainbow stories. But if you are a peace lover, adventurer, and spiritual kind, go to Gokarna instead. 
It is a place with similar landscapes, signature scenery, beaches, enough option for partying, gaming, watersports, spirituality, and what not! The stark contrast of cultures and amalgamation of religious places and the hippie vibes make Gokarna a unique place to visit and has something to offer to the pilgrim, adventurer, tourist, and traveler in you.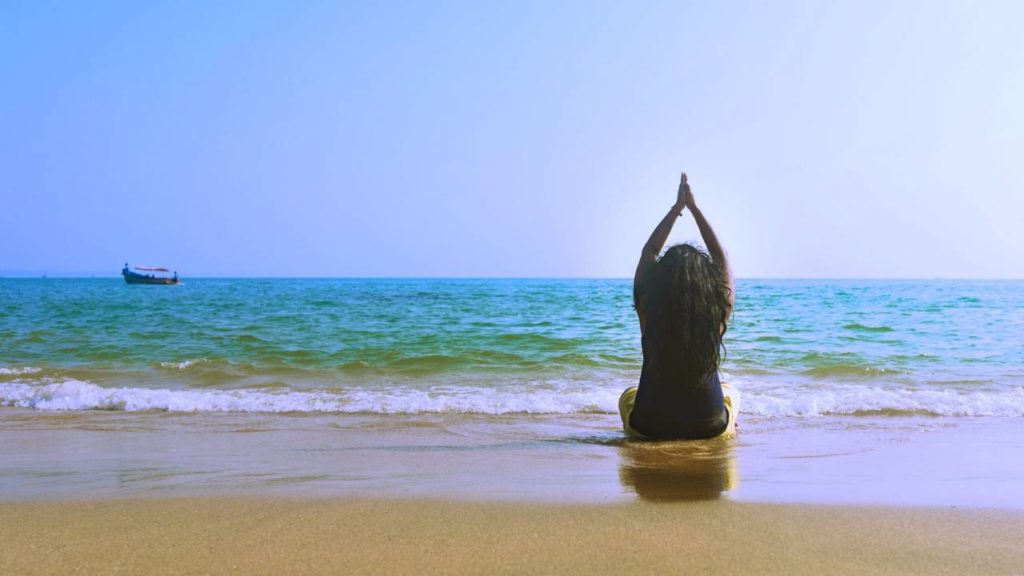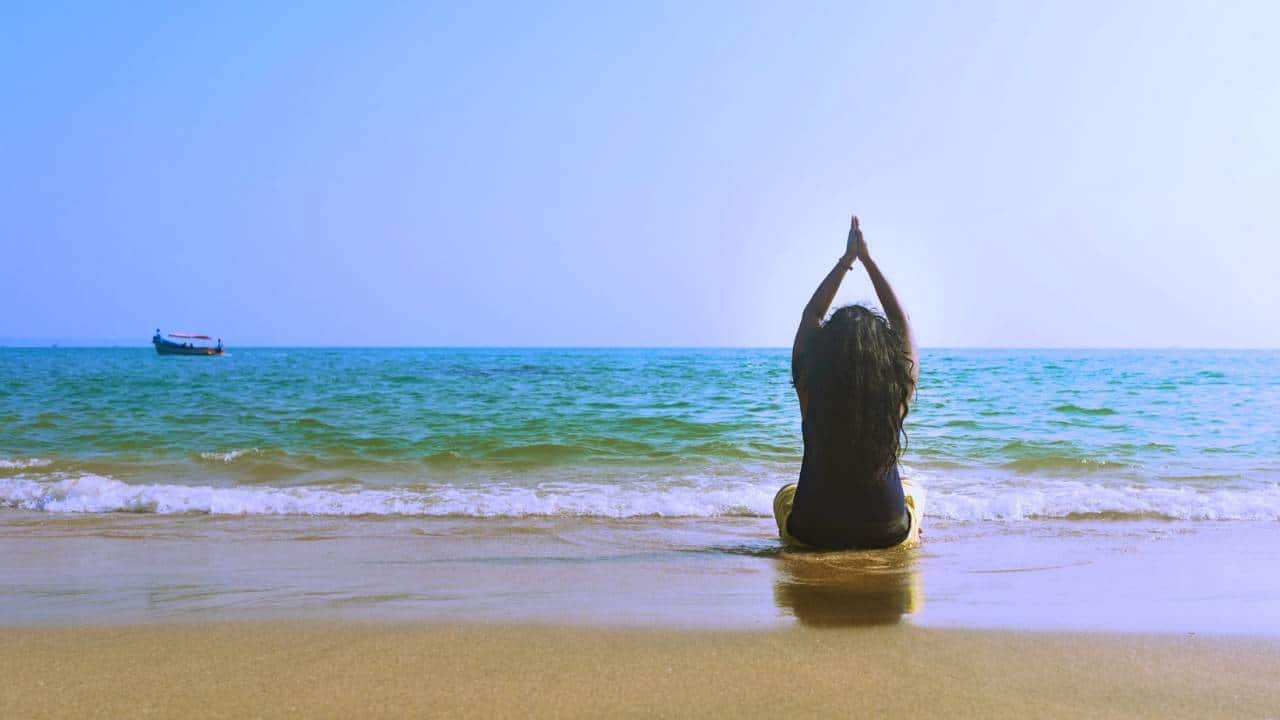 Gokarna is about 470 km from Bangalore, which means board a bus after dinner, and your sun will rise in Gokarna. It is a small town on the western coast of India. The first quick bite of information for you is that this place looks like a cow's ears, and hence the name – Go(Cow) + Karna(Ears). Much before the town became famous for its beaches; it was a town of spiritual significance and undiscovered scenics. Various Brahmins worshipped here and passed Sanskrit knowledge over the generations. Moreover, Hindu pilgrims visited this place to perform last rites and rituals for the deceased.
The influx of foreigners from the 1900s and 2000s has made Gokarna a hippie's paradise and has made its nightlife even more happening and vibrant.
There are so many activities to do in Gokarna, including – 
Raise your Serotonin by soaking in beaches and then taking the sunset home!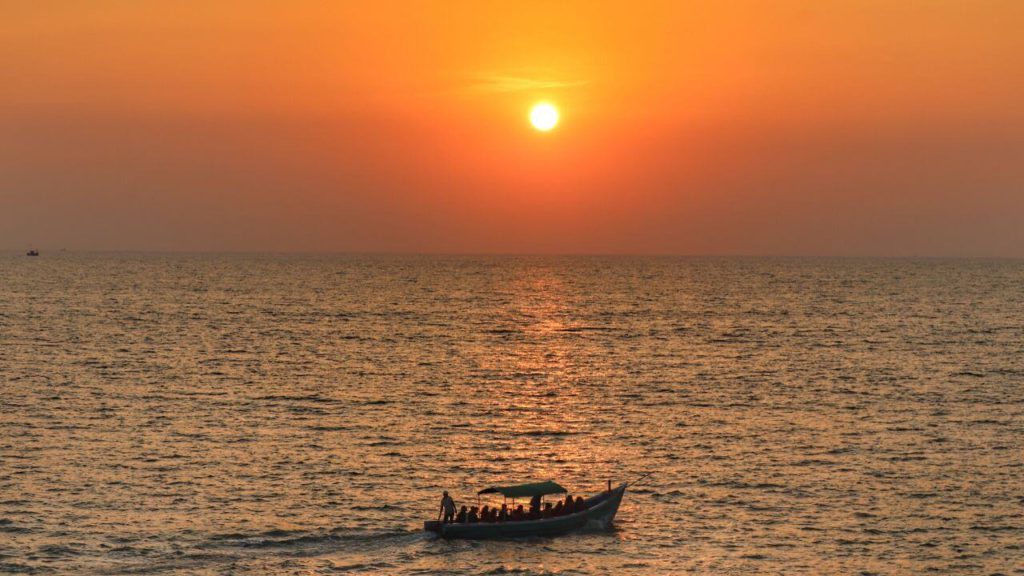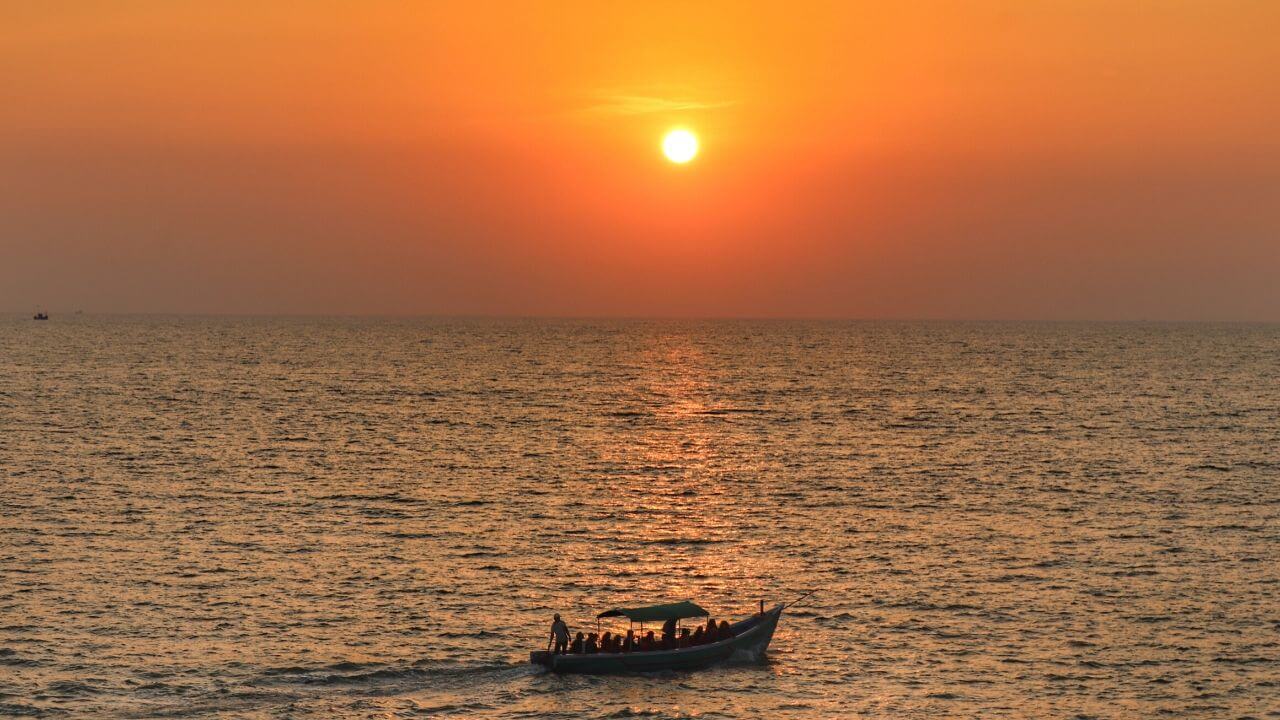 Beaches make most of this town: Om, Paradise, Halfmoon, and Kudle beaches. These beaches are less crowded, tranquil, and the cleanest. 
Start early morning, hop on every beach, and you will realize that no beach is the same. The Om beach is quite famous, and people come here for water sports like Jet Skiing, adventure boating, Banana rides, etc.
Let your Adrenal Gland get to work!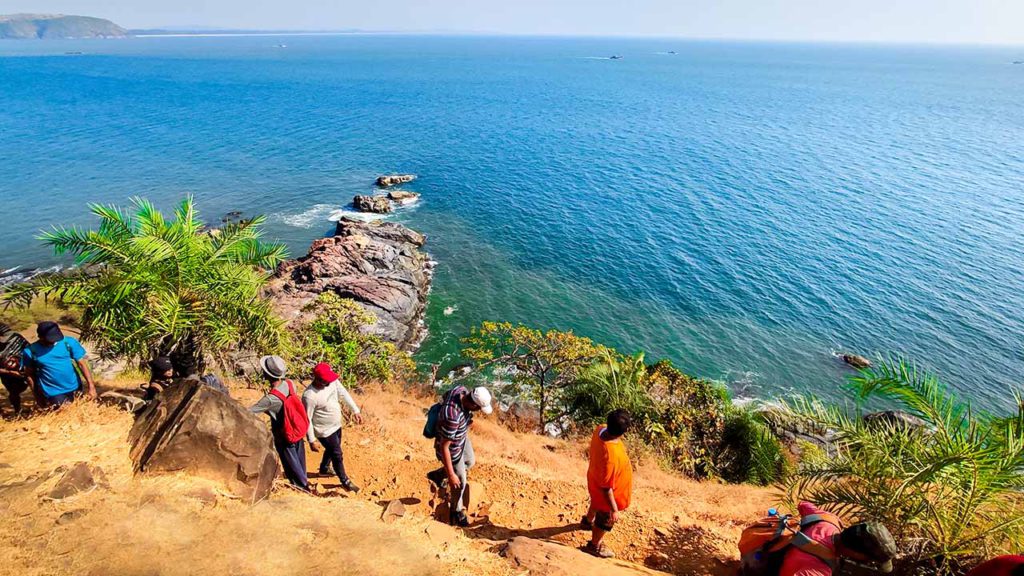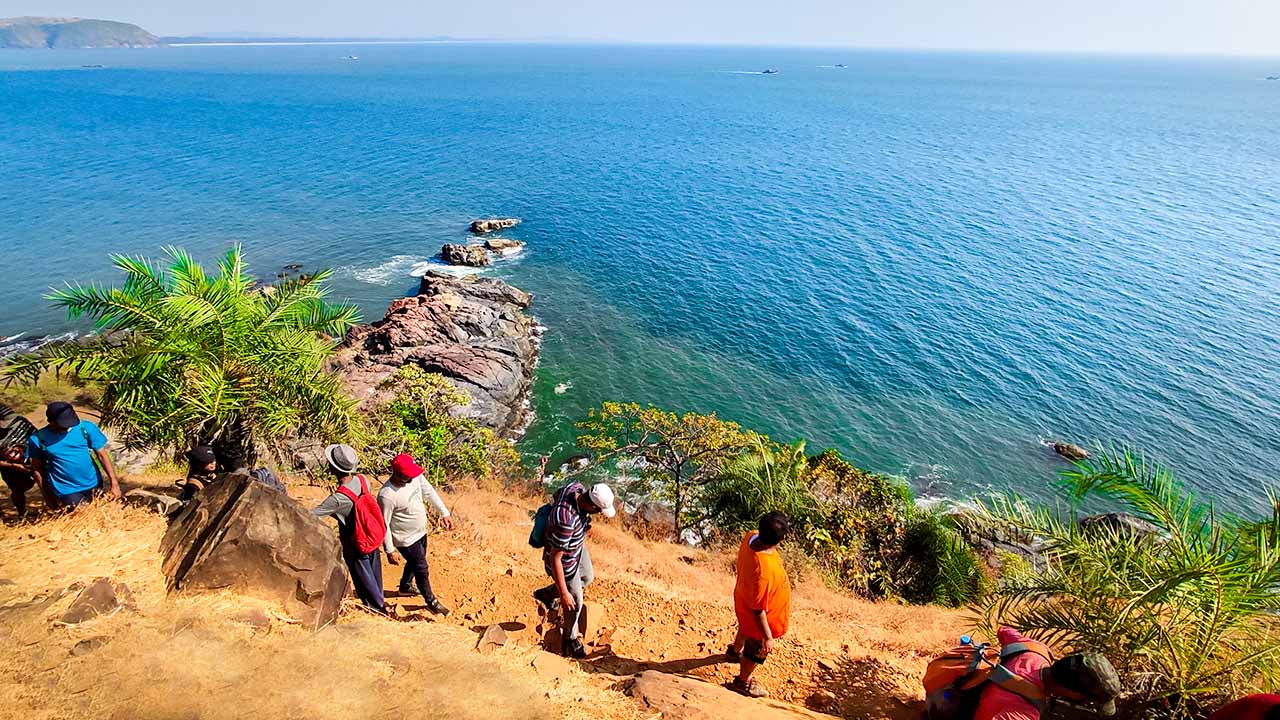 The lesser-known beach trail trek is what you shouldn't be missing to avoid regrets. It's a 7-8 km trek starting from the Belekan beach and ending at Kudle beach, covering the Paradise beach, Half moon beach, Om beach all on its way.
Beach volleyball, frisbee, and tenniquoits are played all over the place. 
Your Cones might be tired of seeing the same colors; take them on a colorful walk!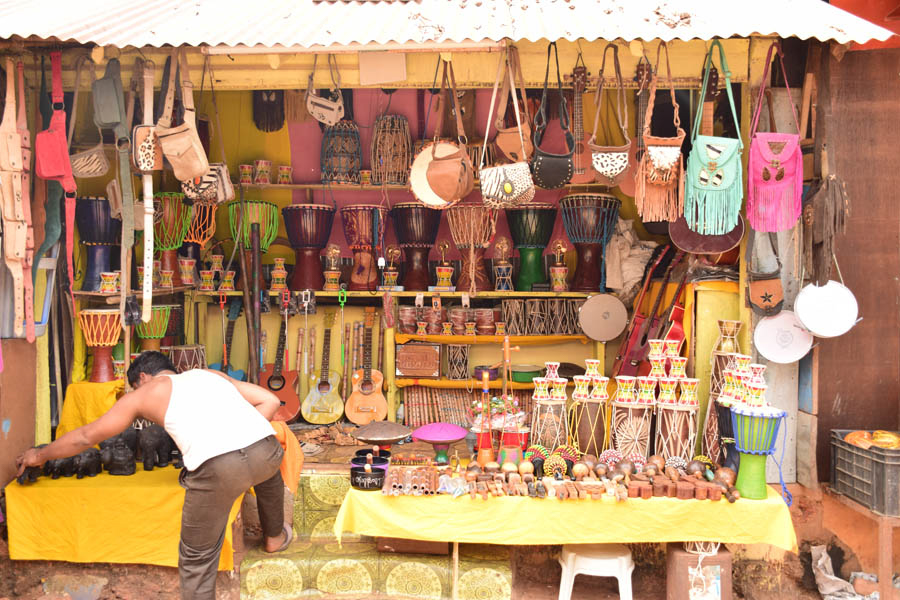 Be sure to walk around the main town of Gokarna, look out for houses built with wooden tile roofs and pillars (Henchina Mane), and the local market around the temples to buy some hippie souvenirs (Om print kurtas and beaded chains).
Shops here sell local and pure hippie stuff, which we often see on social media, you can wear all those om printed t-shirts, atrangi shorts, beaded chains, and you won't look like an alien as everybody here fancy them.
Dopamine will be much active in the peaceful temples of Gokarna!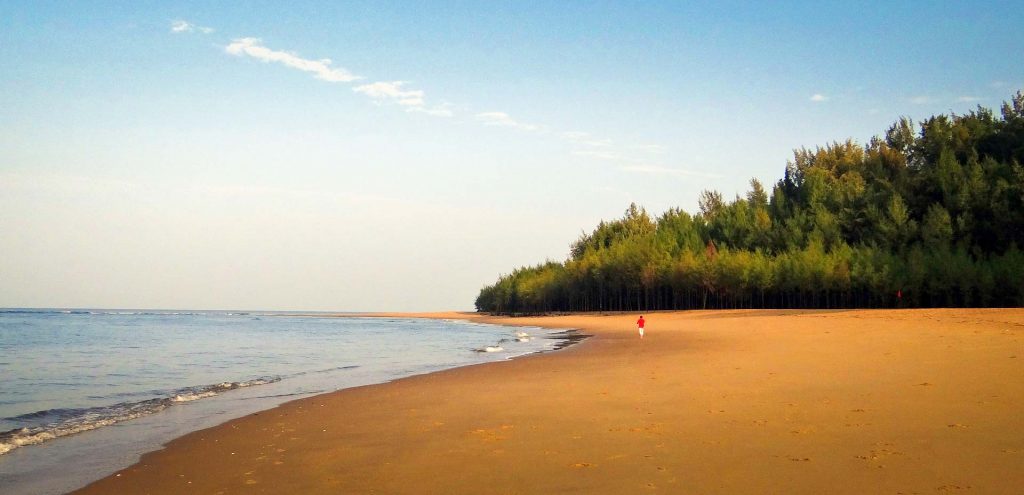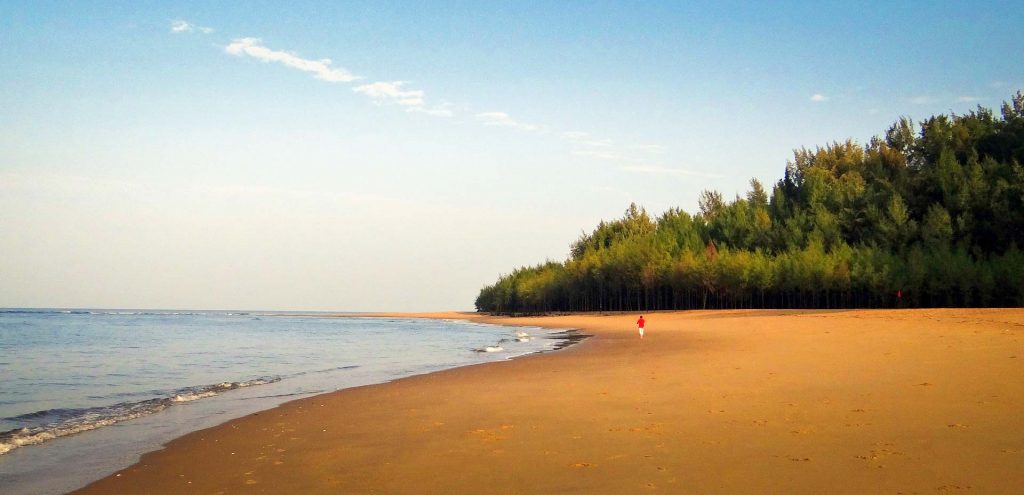 A 4th-century Dravidian style Mahabaleshwar Temple is a must-go-to-stop. That is why Gokarna came into the eye of the seekers of spiritual emancipation in the first place. The main deity inside this temple is a Shivalinga, which is believed to bring good fortune to whoever catches a glimpse of it.
There are multiple other temples like Maha Ganapati temple, Bhadrakali temple, etc. spread across the whole town.
Contemplate on the sublime within you by Yoga and Ayurveda!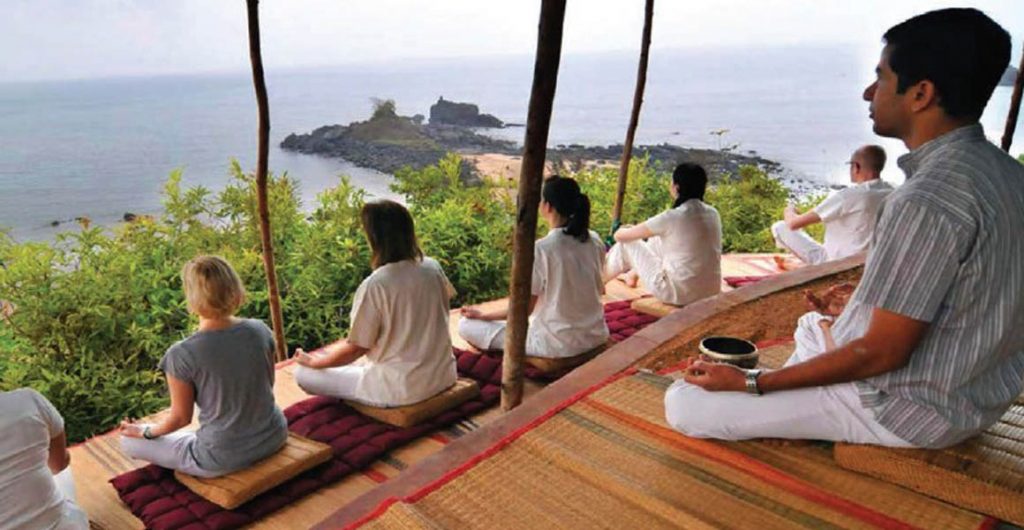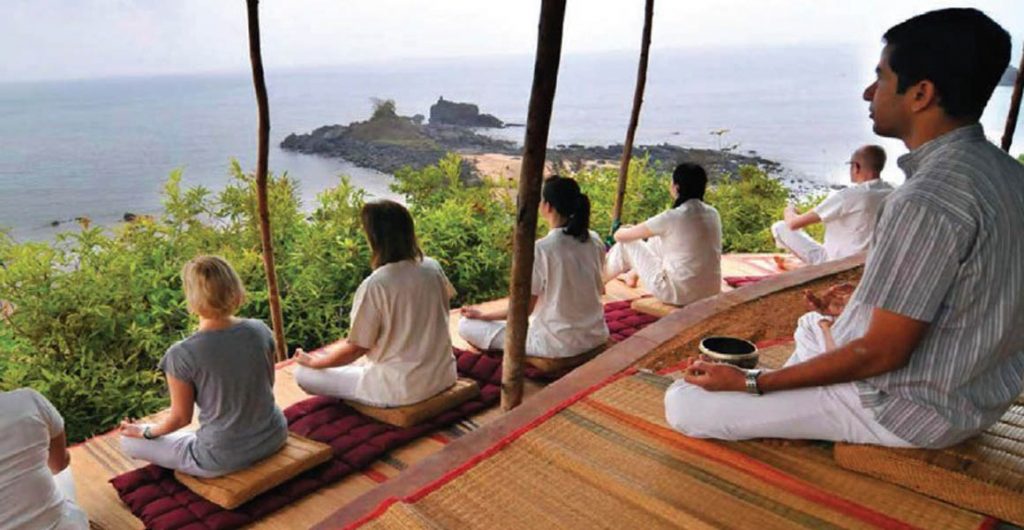 Yoga centers have evolved over the years combining holistic fitness and wellness for body, mind, and soul relaxation.
It not only rejuvenates the soul but also helps in maintaining concentration and detoxifying the negative thoughts. Various yoga centers are located in the area around Mirjan Fort.
Next is to visit Mirjan fort. History enthusiasts – gear up. This fort will rightfully give you time to see the medieval architecture of India, the trademark of cultural glory. The fort is mainly known for its elegance, and it has strongly witnessed many battles in the past.
Other places around Gokarna
This is not the end, Gokarna still has a lot of other sightseeing points which are around 50-100 km from the main town – 
Murudeshwar Temple – The second largest statue of Lord Shiva in India, at the beach.

Vibhuti falls

– A small falls near Yana Sirsi can be trekked by forest.

Mirjan Fort

–

The fort is known for its elegance, and it has strongly witnessed many battles in the past.


Gokarna Beach Trek & Camping trip with Plan the Unplanned comes with a historical treat. A visit to the Mirjan fort is the ultimate finisher for the perfect weekend at the beach!

Karwar Beach and Sadashivgad Fort

– An hour's drive from Gokarna, Karwar also has its unique beaches and the Naval base.
You can even book your option with Plan the Unplanned who will take care of everything from the commute to stay and food. In addition, there will be zillions of opportunities to share stories with complete strangers, who knows, you might end up becoming friends.